Welcome to week ten of the Ombre Gems quilt along!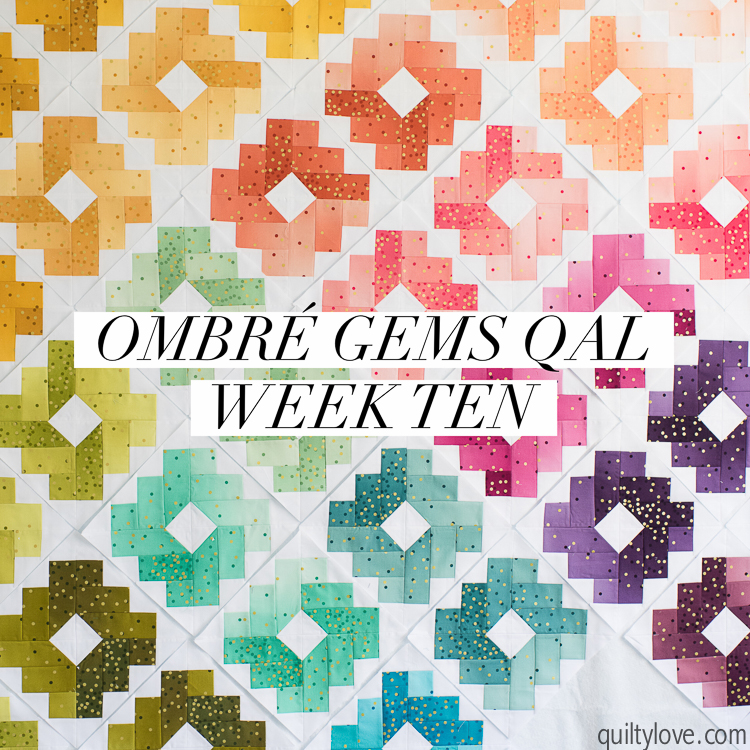 Welcome to the very last week of the quilt along!  This week we are sewing quilt tops together :)  There are already so many beautiful quilt tops popping up on Instagram.  I'm so proud of you guys for sticking this one out and finishing up those quilt tops!
If you are still working on blocks, keep going!  I'm sure you will have plenty of company in the hashtag.  If you are running out of steam for this quilt, you can always call it good with the smaller version using way less blocks.
Don't forget about the quilting special with Knot and Thread!  See those details below.
…