Friendly Stars Quilt – A modern take on the traditional Friendship Star block
I'm excited to share this version of Friendly Stars quilt today.  Lately I have really been loving solids and have the urge to remake a lot of my quilt patterns in solids.  I plan to do just that 😉  I started with Friendly Stars.
Friendly Stars is available in the Quilty Love Pattern Shop.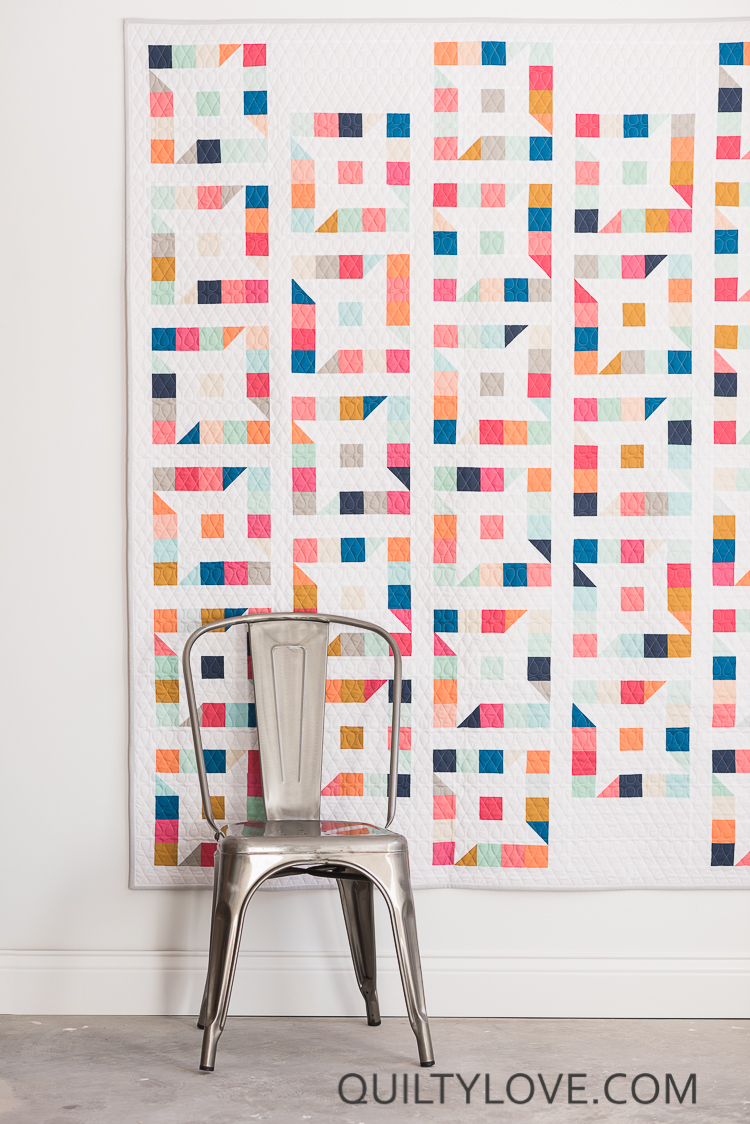 …