Hexie rows quilt
Next up is Hexie Rows baby quilt!  See the rest of the baby quilts for this project here….
Hexie Rows quilt pattern is a fun and modern hexagon quilt pattern that pieces easily and quickly.  I'm excited to introduce this modern hexie quilt.
Love Patchwork and Quilting Magazine first featured Hexie Rows Quilt.  Several more sizes have been added and you can pick up a copy in the pattern shop.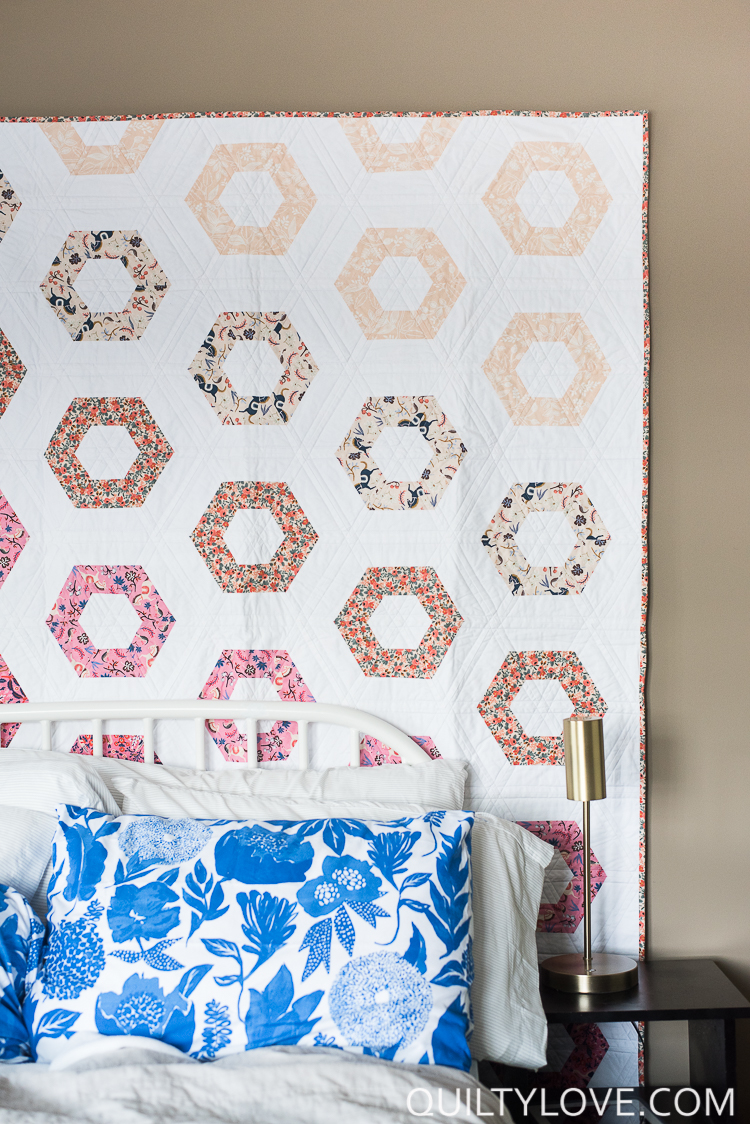 …