My first quilt – Radio Way quilt
This is the first quilt I ever made.   I decided to start my quilting out by making one for each
of my kids.   This one is for my oldest daughter.   I used Jaybird quilts Radio way pattern for it.
I love this pattern!   So classic and the white sashing really makes your fabric shine.  For this
quilt I bought an assortment of fabrics from my local quilt shop.   There is some sweetwater and v&co
but I'm not remembering the rest.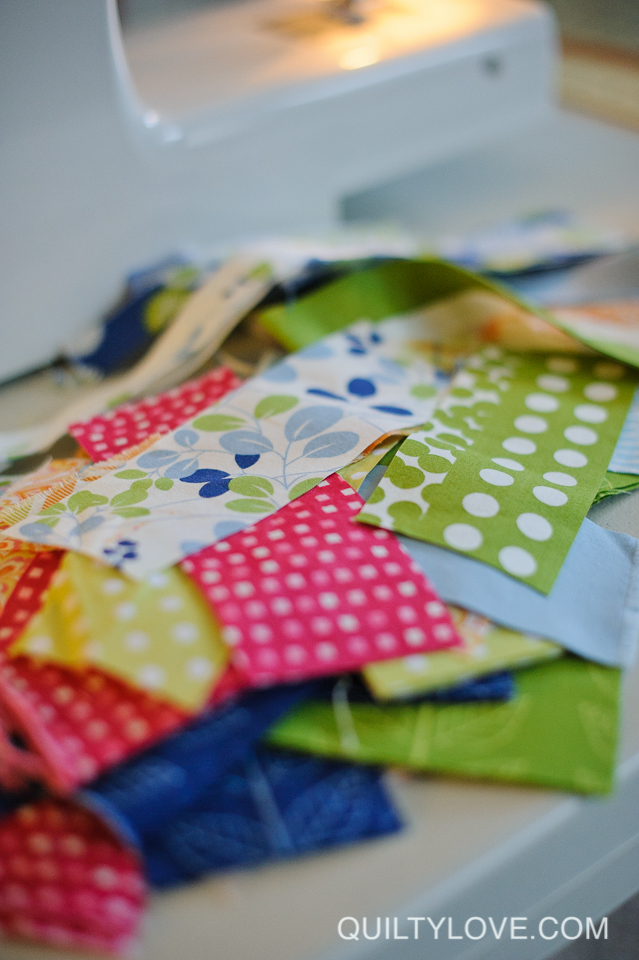 Not happy with my binding on this one and I'm determined
to redo someday but it was my first quilt and I'm proud of the fact
that I made this thing start to finish!