Plus Quilt
This Log Cabin Plus quilt is one of my faves!  There are so many cool plus quilts floating around pinterest and this log cabin version is one of my favorites.   I dug through my scraps for this one.   A great way to use them up!   You can find the full pattern for this quilt in Modern Log Cabin Quilting.
Each block uses minimal fabric which makes it a great scrappy quilt.  Log cabin quilts are so timeless but I love this modern spin on this classic block.   I can't get enough of Plus quilts and have made many many many many of them.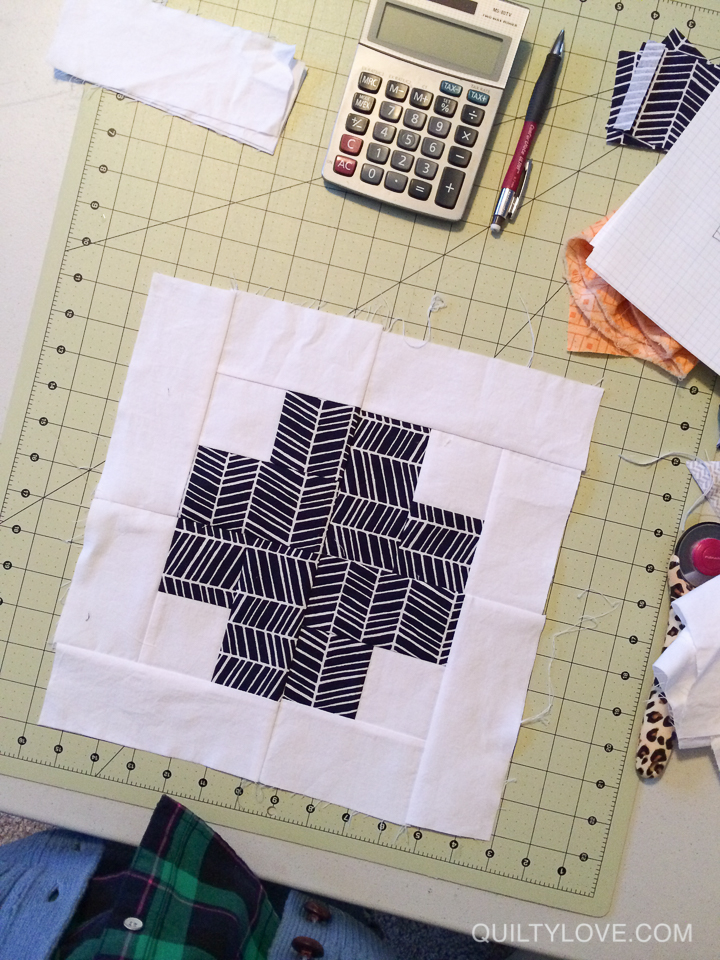 Some of these fabrics are some of my all time favorites!   There is some older Sweetwater in there, some older Bonnie and Camille and some older Joel Dewberry.  I picked up most of them from my local quilt shop.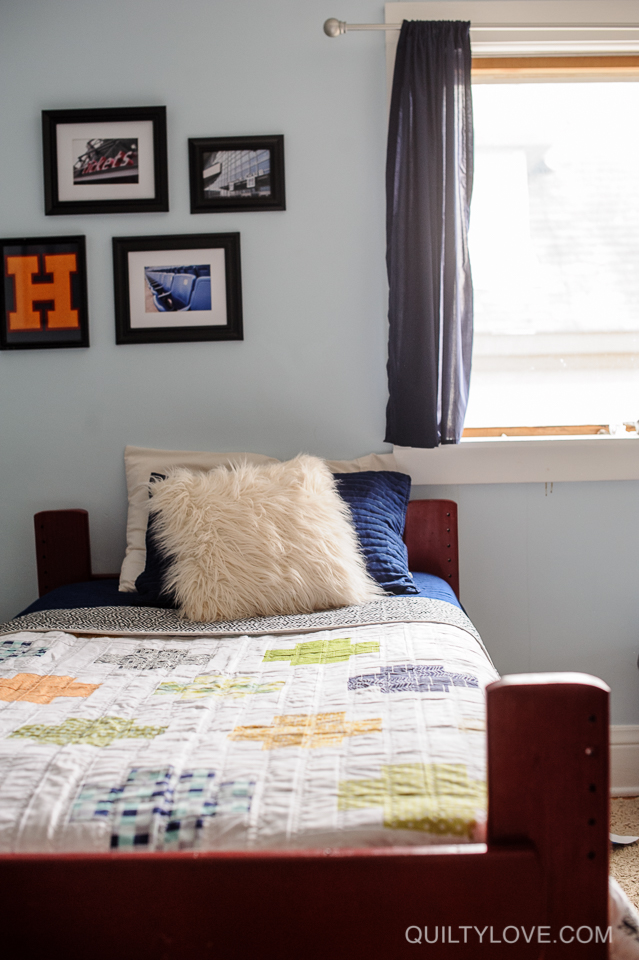 My log cabin plus quilt ended up being almost a twin size!  I love really large throws like this. 
I machine quilted it in my favorite zig zag stitch using my walking foot.  This is the walking foot I use for my Janome machine.  This is the multi stitch zig zag stitch on my machine.
Find the zig zag walking foot quilting tutorial here.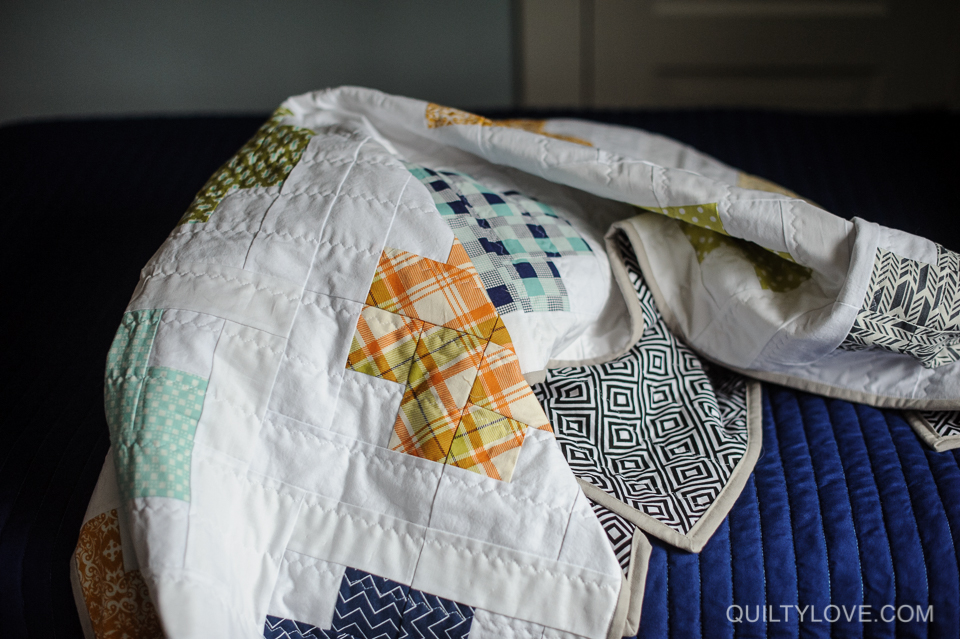 Is anyone surprised by the neutral backing 😉   With the colorful front, I thought a black and white backing would be a fun way to finish off this log cabin quilt.  I picked up this backing from fabric.com.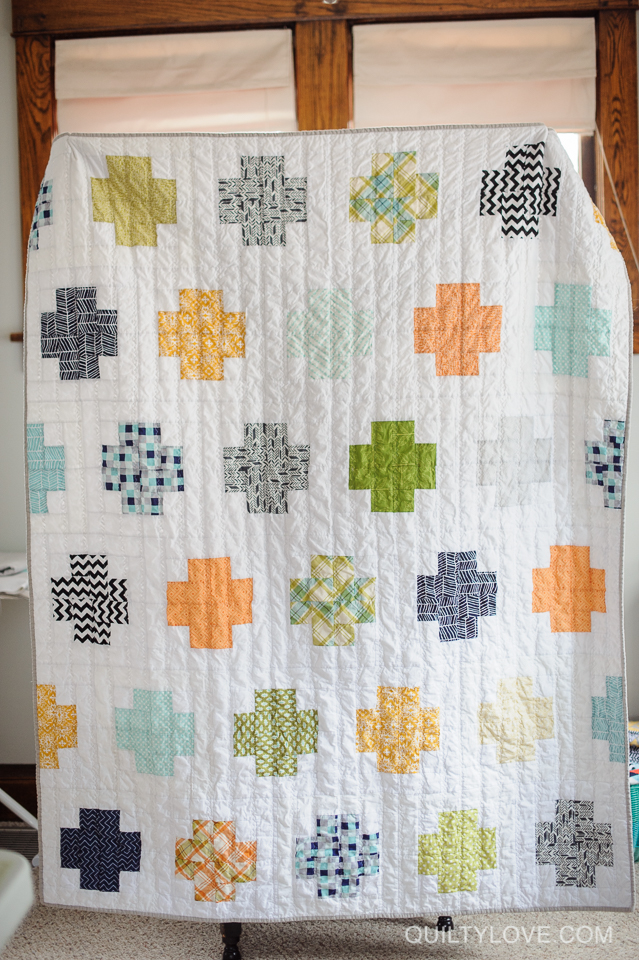 Quilt pattern from Modern Log Cabin Quilting.
Materials Used:
Kona White by Robert Kaufman
Sweetwater fabrics
Bonnie and Camille Fabrics
Joel Dewberry Fabrics
Quilters Dream batting