2021 Scrappy Hearts quilt along
I'll be hosting the 3rd annual scrappy heart quilt along this month! This year we will be using the brand new Infinite Hearts quilt pattern.
This is the third year I'll be hosting a heart quilt along. These quilt alongs are always popular and the perfect excuse to dig through your scraps or your stash!
I purposely design these annual heart quilts with your stash in mind. I love offering a scrappy friendly version along with a way to use up the fat quarters or fat eighths in your stash.
The Infinite Hearts quilt along starts on January 18th and runs for five weeks.
Quilt Pattern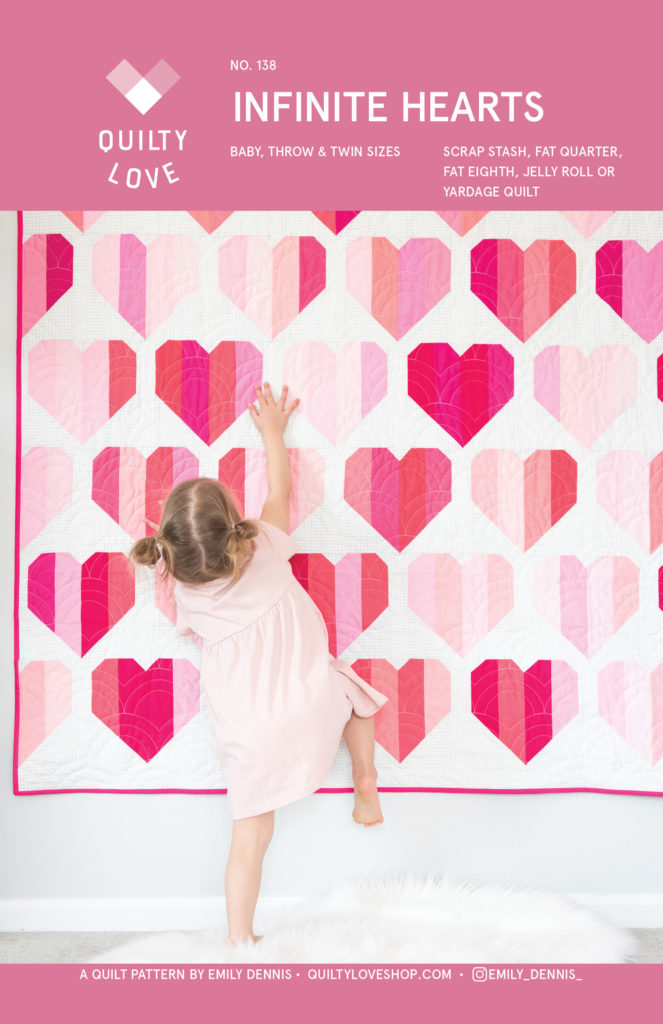 Find the paper option of Infinite Hearts here.
Infinite Hearts Quilt options
The Infinite Hearts quilt pattern has options!
Use assorted fat quarters for a scrappy quilt. The cover quilt below is this version. (So is the Ombre one that my toddler is holding!)
Use your scrap stash to make your blocks! Choose a color from your scraps for the hearts and natural scraps for the background. Or make a rainbow of hearts!
Make a four color version! The pattern also includes instructions for this four color version. Choose 4 different shades of one color and make this repeating ombre block.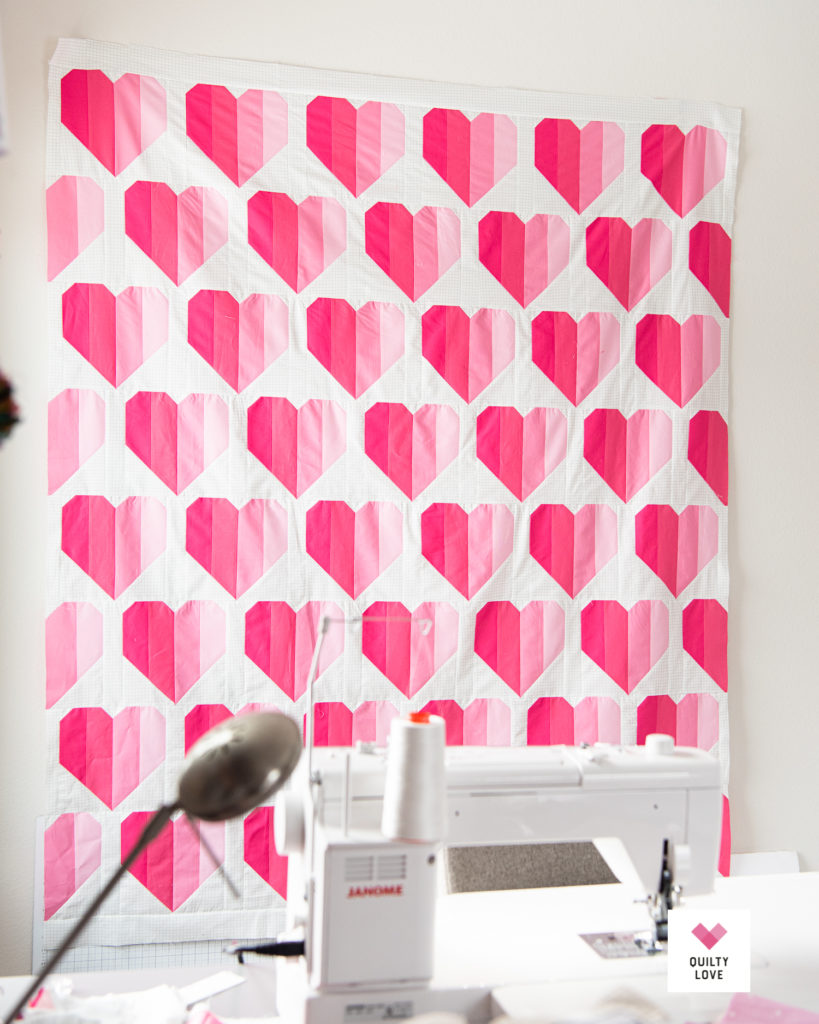 Schedule
The Infinite Hearts quilt along starts on January 18th, 2021 and will run for five weeks. The quilt along will wrap up just after Valentines Day.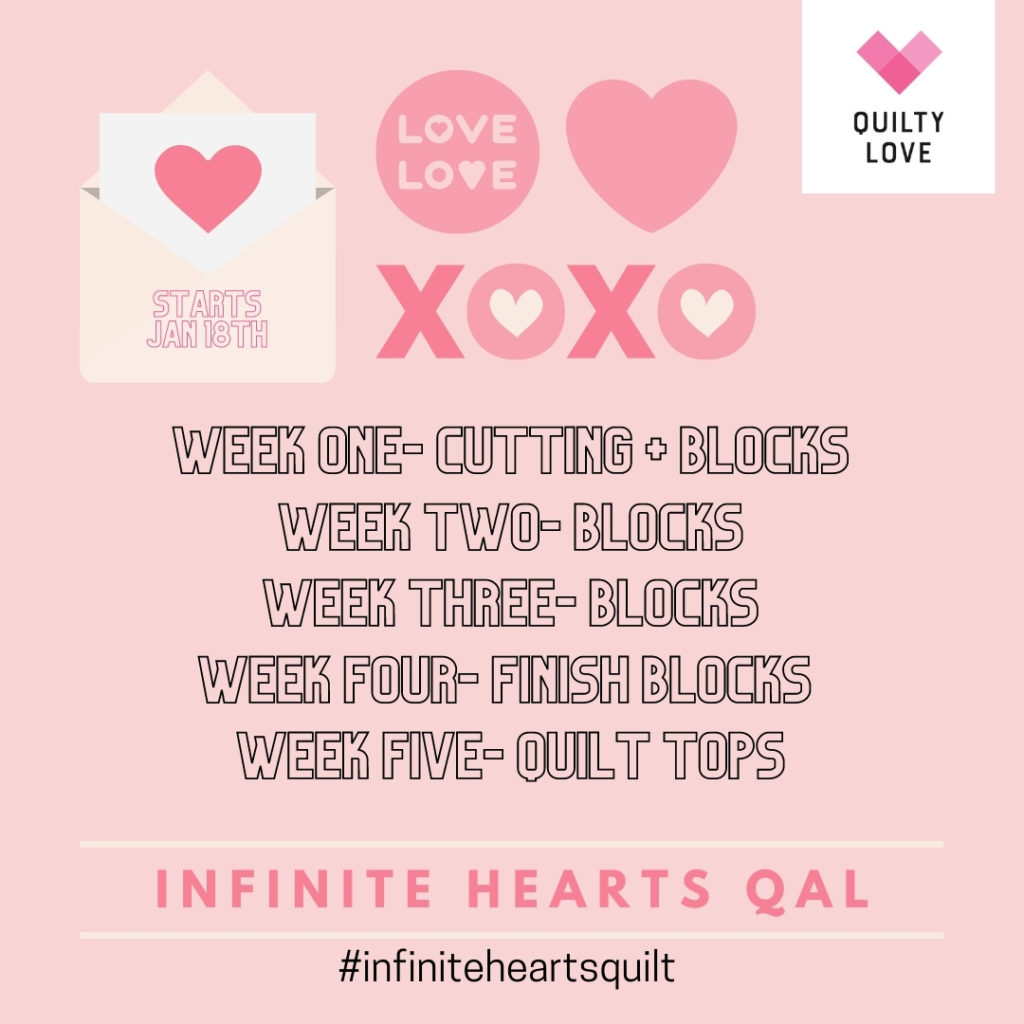 Material Requirements
Infinite Hearts is stash friendly!
Use your scrap stash or pull fabrics from your stash. I'll be making my quilt along version using 100% scraps! The pattern includes the instructions for using scraps as your background too!
Sponsored Long Arm Quilter
Jenae of Vintage Stitch is the sponsored long arm quilter for the Infinite Hearts quilt! One lucky participant will receive free quilting on their Infinite Hearts quilt top!
All other participants who send Jenae their Infinite Hearts quilt tops by May will receive 20% off edge to edge quilting!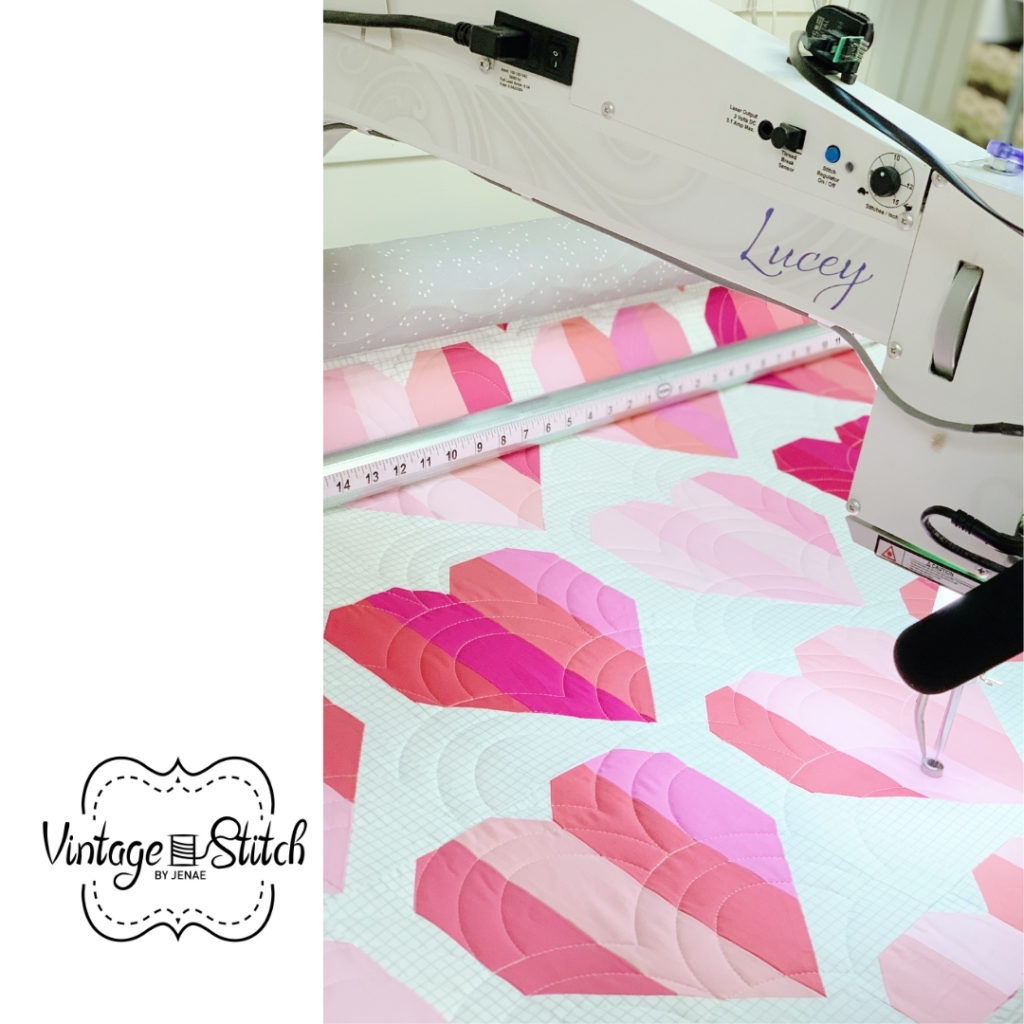 Weekly Prizes
Watch for weekly prize winners each week on Instagram! Weekly prizes will be Etsy gift cards!