Compass Star Quilt Pattern _ A modern star quilt
I'm excited to introduce the Compass Star quilt pattern today!  Compass Star is now available in the Quilty Love pattern shop.

Precut friendly quilt pattern
The Compass Star quilt is a block based quilt pattern that uses fat eighths, fat quarters or even quarter yards.
Star quilt block
There are some quilting shapes and patterns that are so timeless and classic and star blocks are one of them.  I really enjoy coming up with new star block quilt patterns.  I think it's a design I'll never tire of.
I've collected a bundle of Alison Glass' Kaleidoscope fabrics and thought they were the perfect solids for the Compass Star quilt.  I started with an entire rainbow of color but decided to narrow it down to a cool color palette.  I really love how the blues, greens and yellows mix together.
Unfortunately, I didn't document the exact colors I ended up using but the photo above shows the rainbow of colors I started with.
These Kaleidoscope fabrics feel a lot like a linen blend.  I love the texture they add to a quilt.  They are cotton but fray a bit like linen does.  I recommend a smaller stitch length when working with them.
Mix and Match quilt pattern
Compass Star quilt is a mix and match quilt.  Make your fabric cuts and then the fun begins of mixing and matching your blocks. 
Pattern quilt sizes
Compass Star quilt comes in lots of quilt sizes!  The quilt pattern instructions include a baby size quilt, throw size quilt, twin size quilt, queen size quilt and even a king size quilt.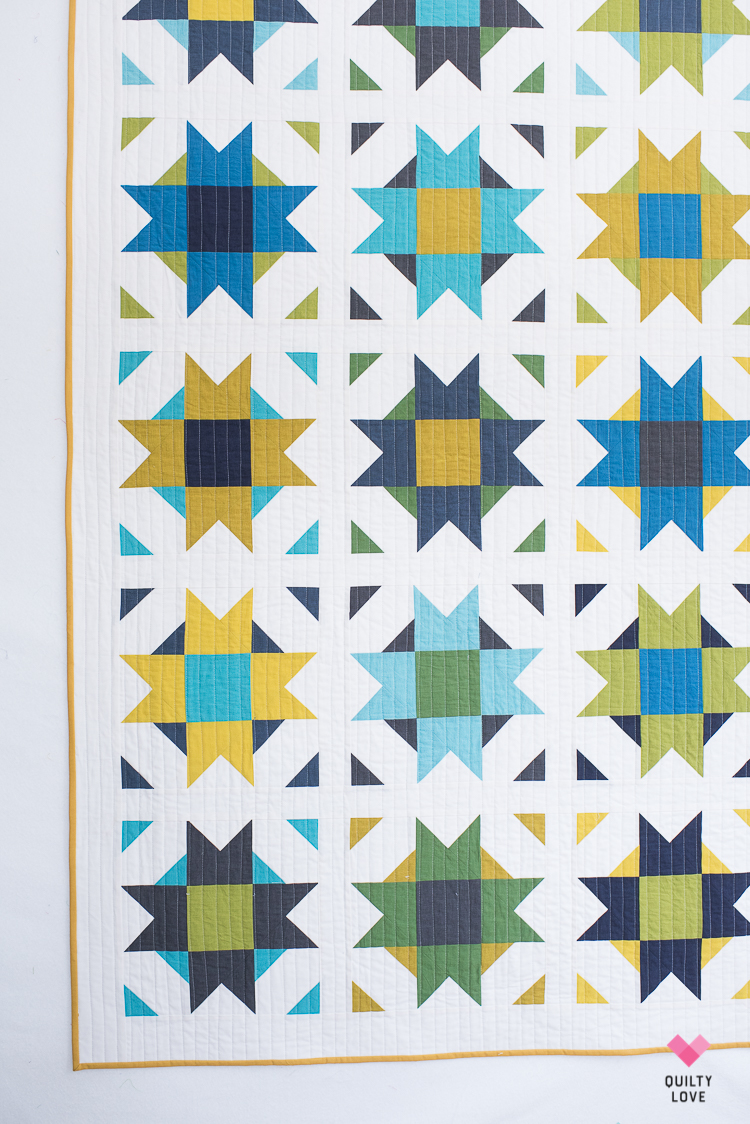 Compass Star Quilt
The Compass Star quilt is made up of this one repeating star block.  It's a fun one to put together using quarter square triangles. 
This solids version of Compass star got quilted up with 3/4in straight lines using my sewing machine and a walking foot.  I needed this one quilted up quickly and easily so straight lines is always a good option for that 🙂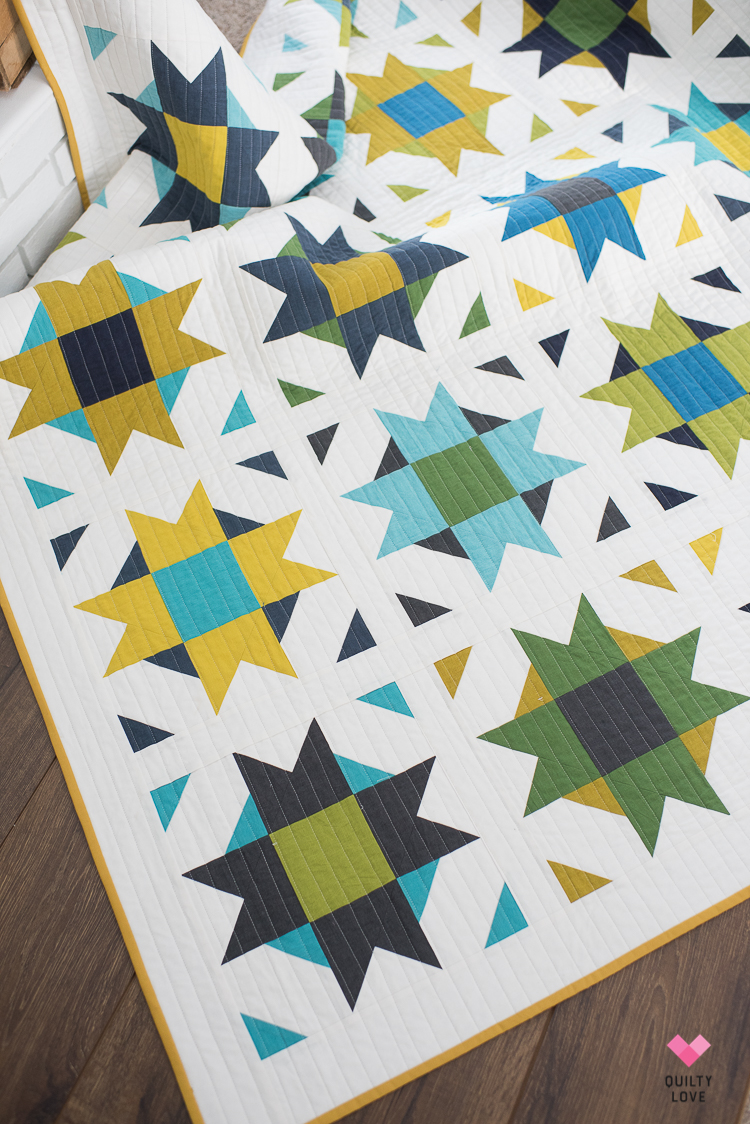 Compass Star is backed with a black polka dot fabric.  I have a small stash of quilt backings on hand and try to pull from that first.  I kind of like how the black looks with this quilt top.
Binding is Kona cotton in the color curry.  I'm pretty sure I've bound quite a few quilts in this solid yellow.  It's such a good one!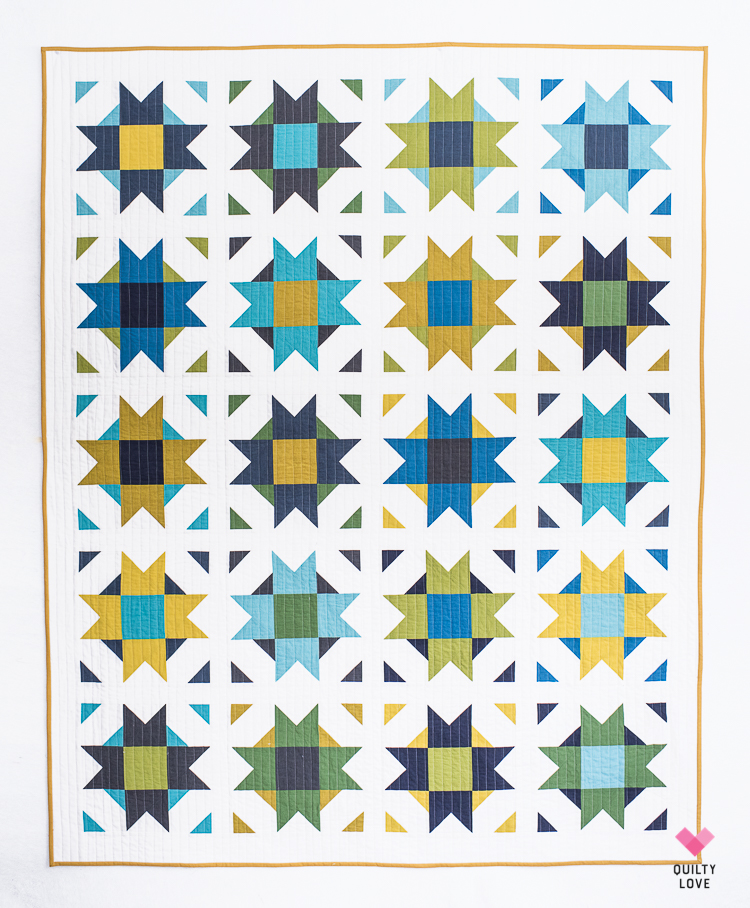 Grab a copy of Compass Star in the pattern shop.
Materials Used:
Kaleidoscope Fabrics by Alison Glass for Andover Fabrics
Kona Cotton in Snow
Binding:  Kona Cotton in Curry
Backing:  Moda Black Polka Dot
Batting:  Quilters Dream
Pieced and quilted on a Janome MC6700p