North Star Quilt – Daisy Days Blog Tour
Today is my turn on the Daisy Day's blog Tour!   I'm excited to show off Keera Job's beautiful new fabric line for Riley Blake Designs.   Daisy Days is full of whimsy with it's gorgeous yellows, blues and greens and various floral scales.
I chose some of my favorite reds, blues and yellows from the fabric line for this saw-tooth star quilt.   It ended up having a very Americana look which I think it's future recipient will love.
Find this North Star quilt pattern in the Quilty Love pattern shop.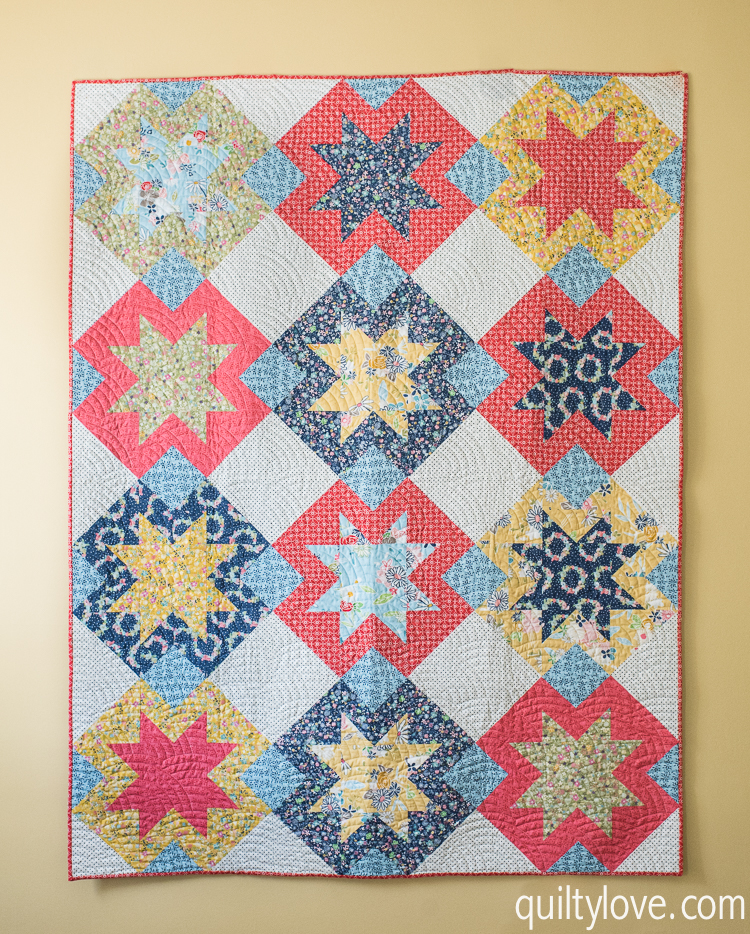 Check out the full range of this gorgeous fabric line here.

Daisy Days is Keera's debut line with Riley Blake.  I've been a long time fan of Keera so I was so thrilled to see her release her first fabric line!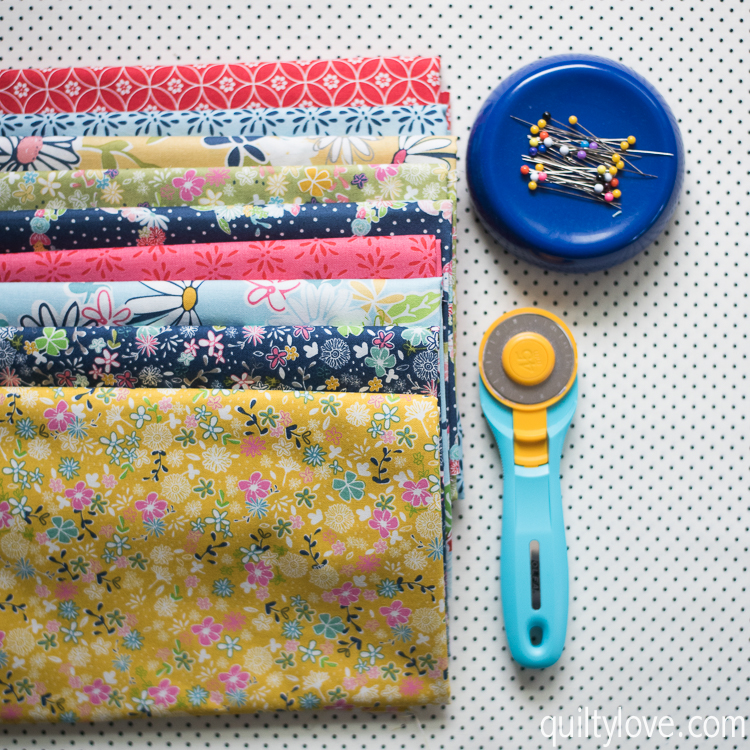 Sawtooth star blocks are so classic and timeless and I enjoy using them in my quilts.  I gave each sawtooth star a bold outline in North Star.  Majority of this quilt goes together using half square triangles for fast assembly.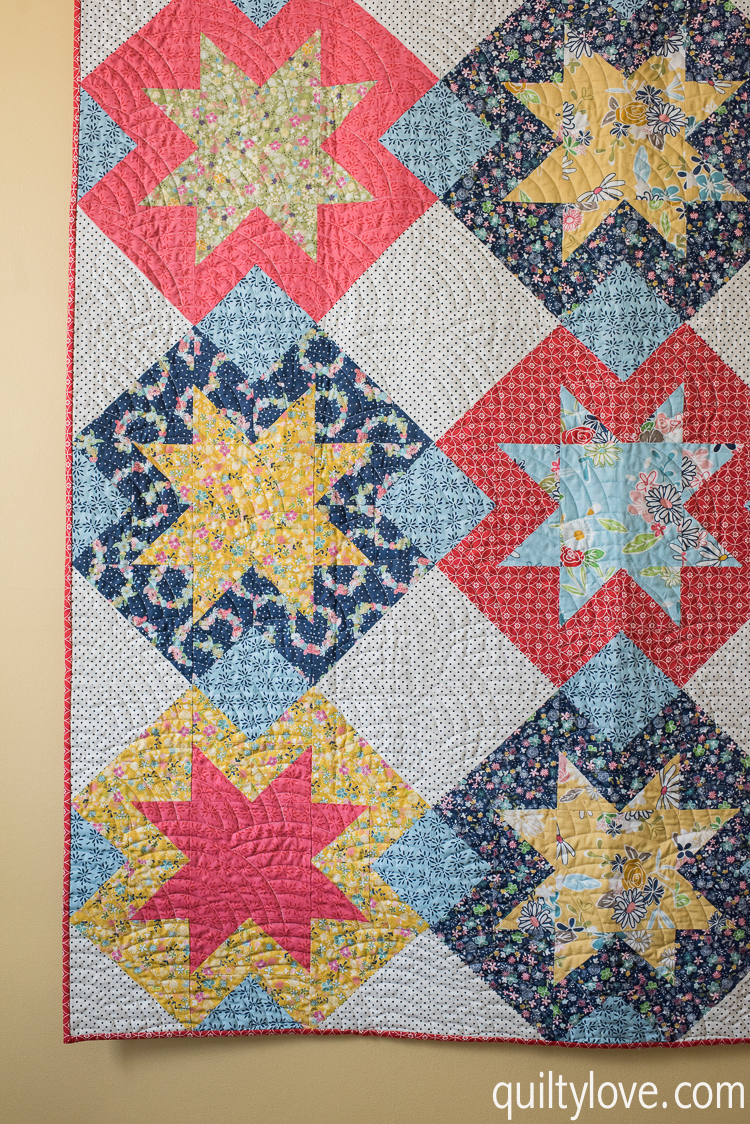 I've been wanting to use a Riley Blake dot print as a background for a while now so I thought this Daisy Day's fabric was the perfect opportunity.  This background is Riley Blake Swiss Dots in Navy.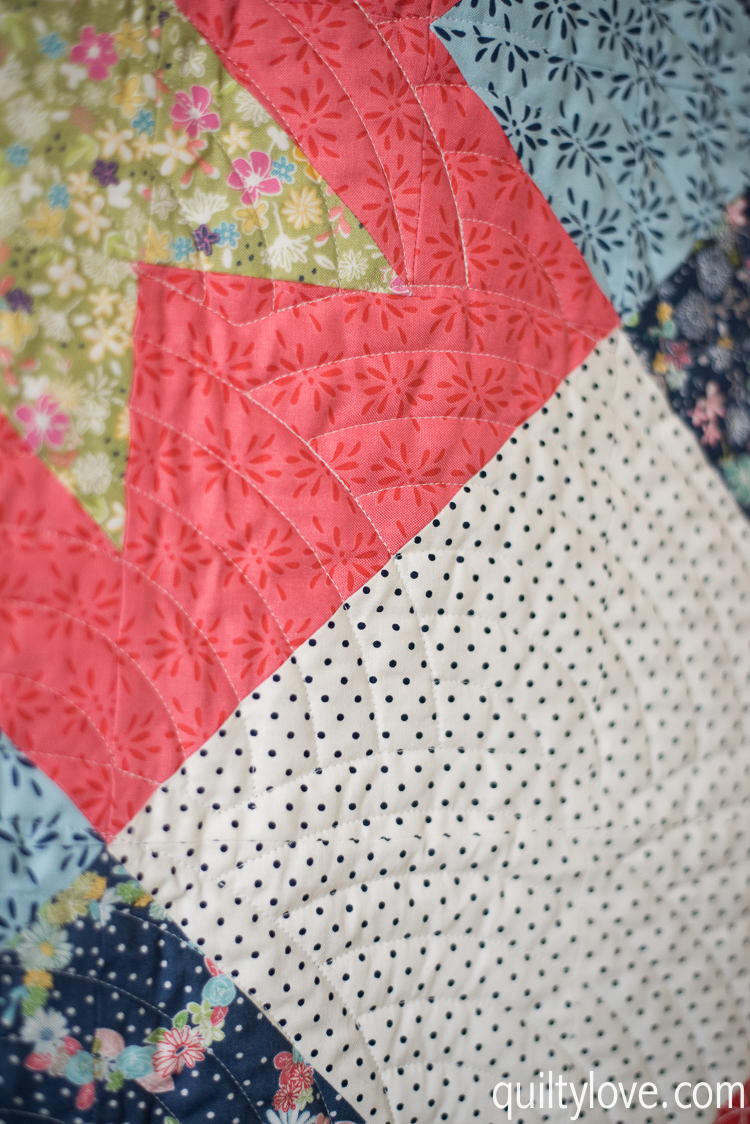 I had Kaitlyn of Knot and Thread Design quilt this one for me.   I chose one of my favorite quilted patterns, the baptist fan.
I've really enjoyed using reds in my quilting lately so I was excited about the reds in Daisy Days.   I chose Daisy Days Chain Red for my binding.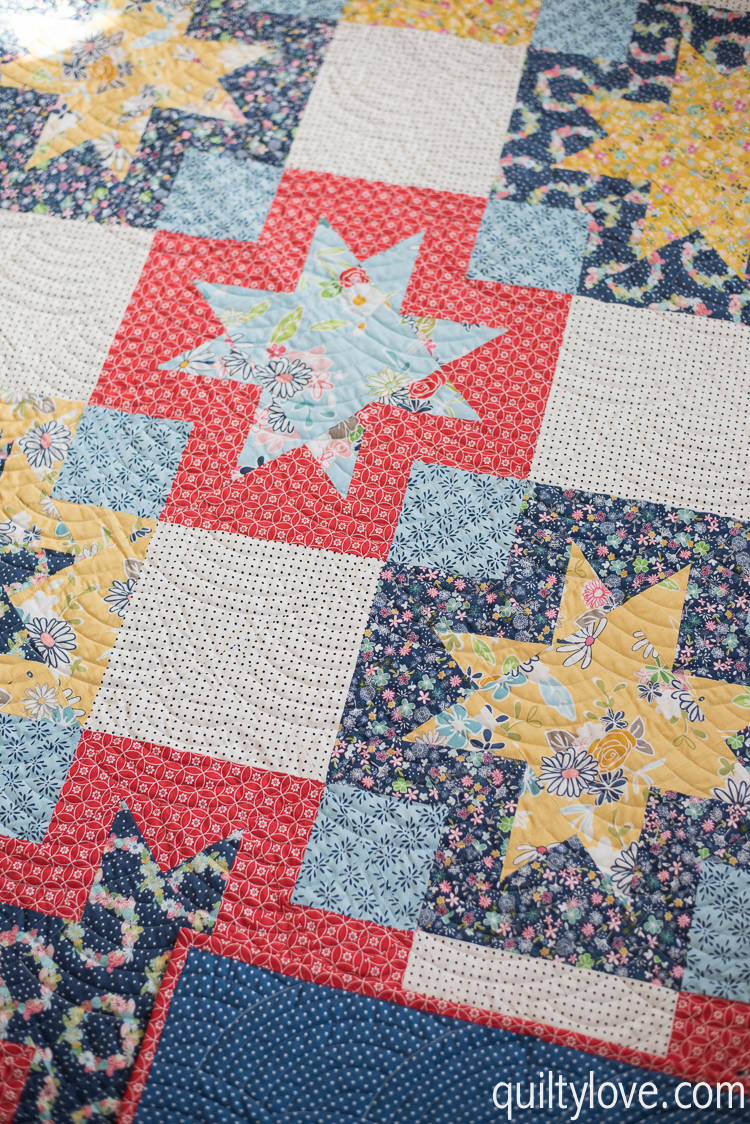 The backing is Swiss dots in Denim for Riley Blake.
North Star is available in the Quilty Love Shop.   I look forward to sending it off to a military mom.
Check out the rest of the Daisy Days blog tour for more ideas on how to use this beautiful fabric line:
Tuesday 25 July  –  Keera Job
Tuesday 1 August  –  Sedef Imer
Tuesday 8 August  –  Amy Smart
Tuesday 15 August  –  Amanda Herring
Tuesday 22 August  –  Samantha Dorn