Easy Striped Quilt- Free quilt pattern
With Christmas just around the corner I wanted to post about this Easy Striped Quilt tutorial on the blog.  This easy striped linen quilt is a free download!  I wrote this tutorial up for Fabric.com last Christmas season.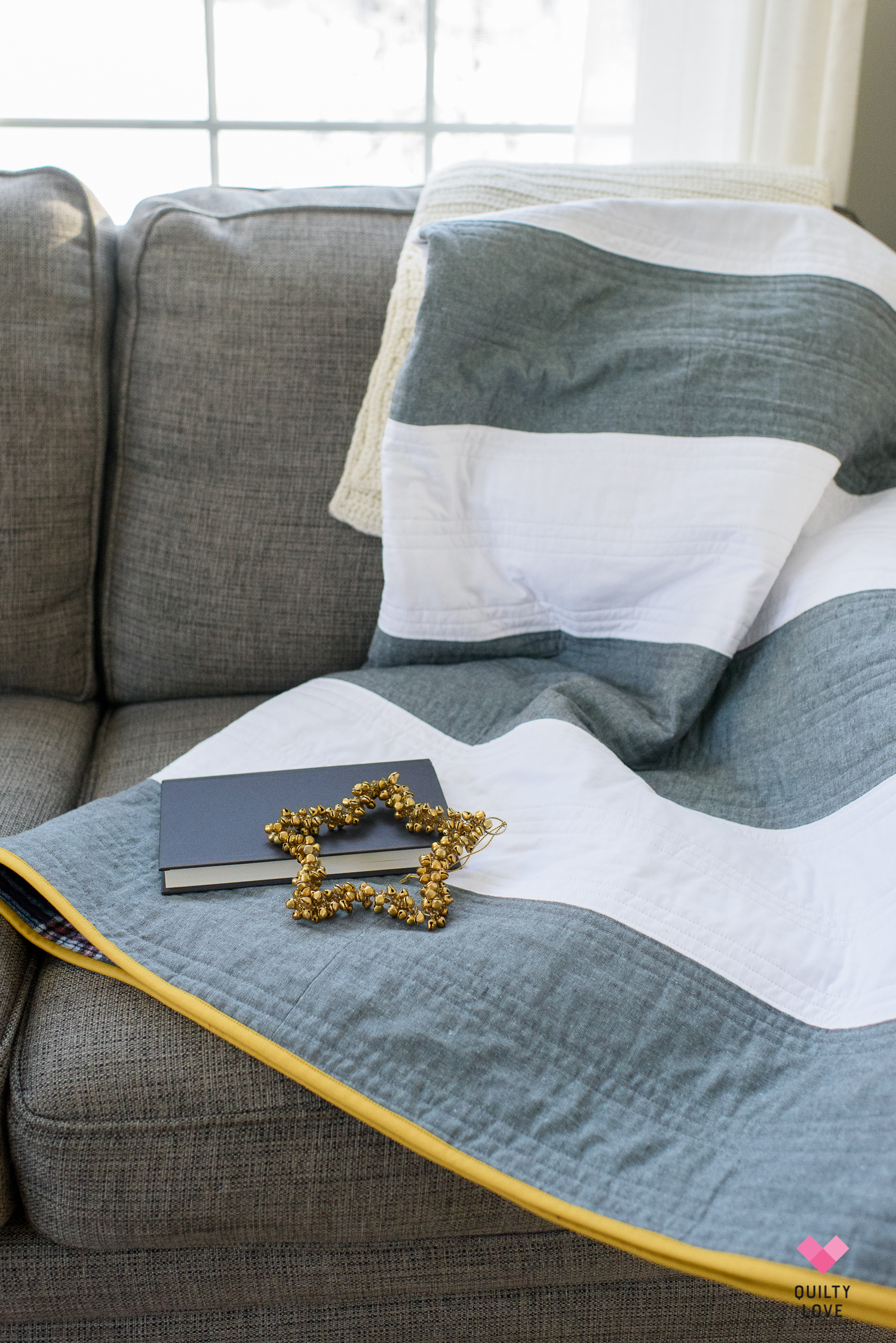 This striped linen quilt is super simple and nice and fast to make up.  It makes for the perfect Christmas gift especially for those hard to buy for people in your life… like your father in law 😉  That's who received this one.
This quilt measures about 52in x 63in.
Here are the supplies you will need to make up your own Striped Linen quilt:
Download the free PDF quilt pattern and start sewing up this simple and easy quilt.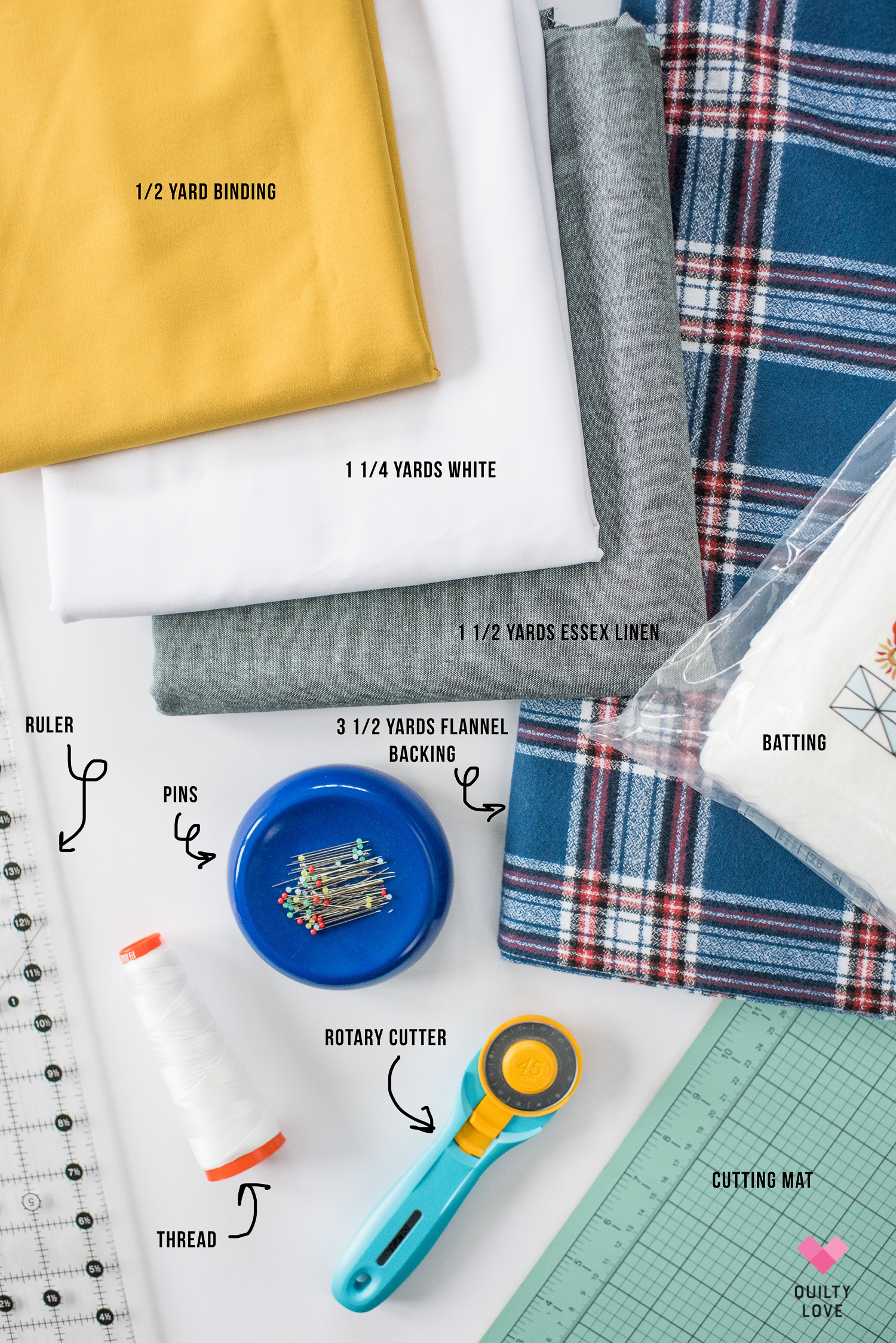 This quilt goes together nice and fast with just two colors and a flannel backing.  The stripes are big and bold and it makes for a modern quilt for just about anyone.  The essex linen combined with the flannel backing makes for a very warm quilt!  I like to include linen and flannel in quilts when ever possible because we live in such a cold climate.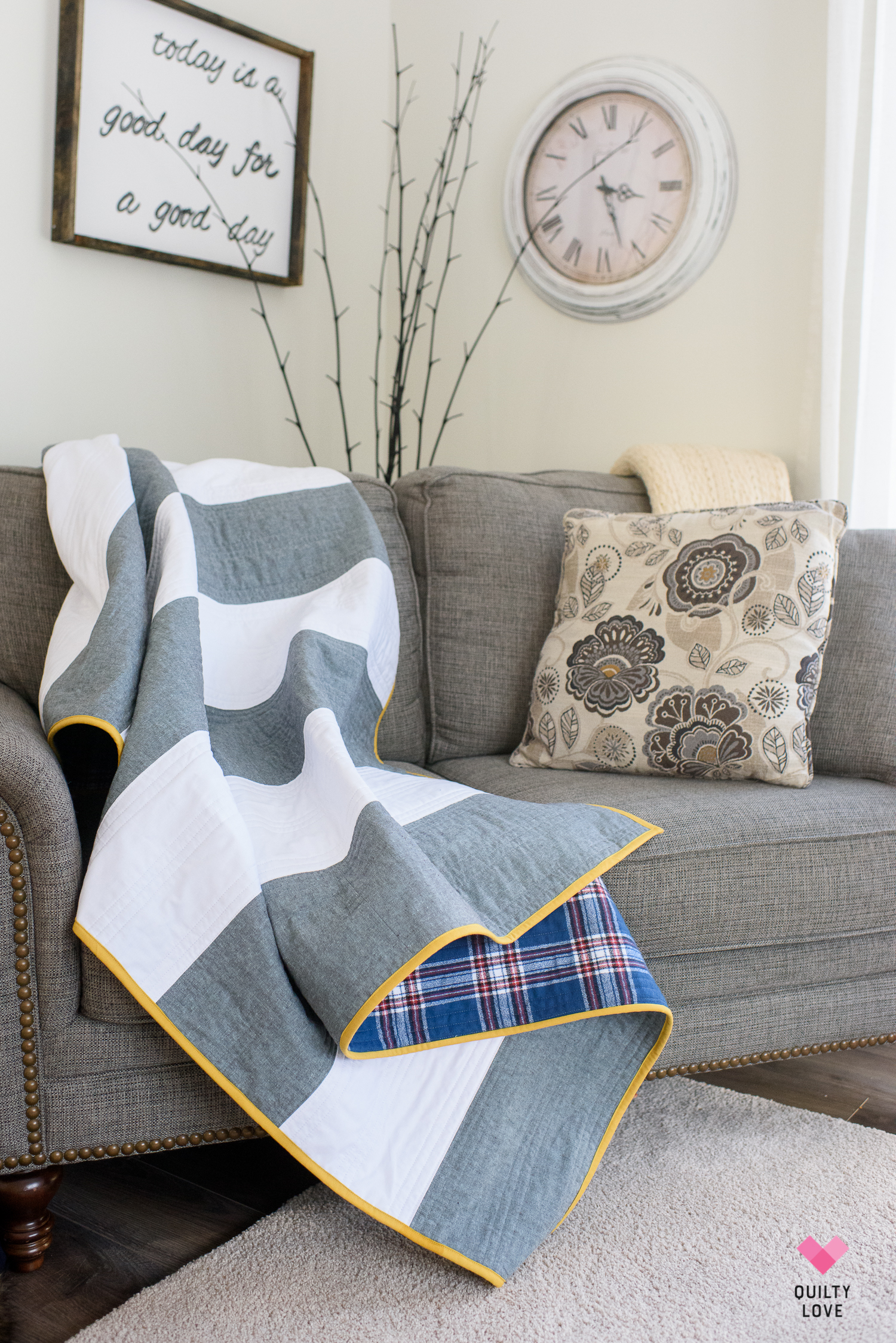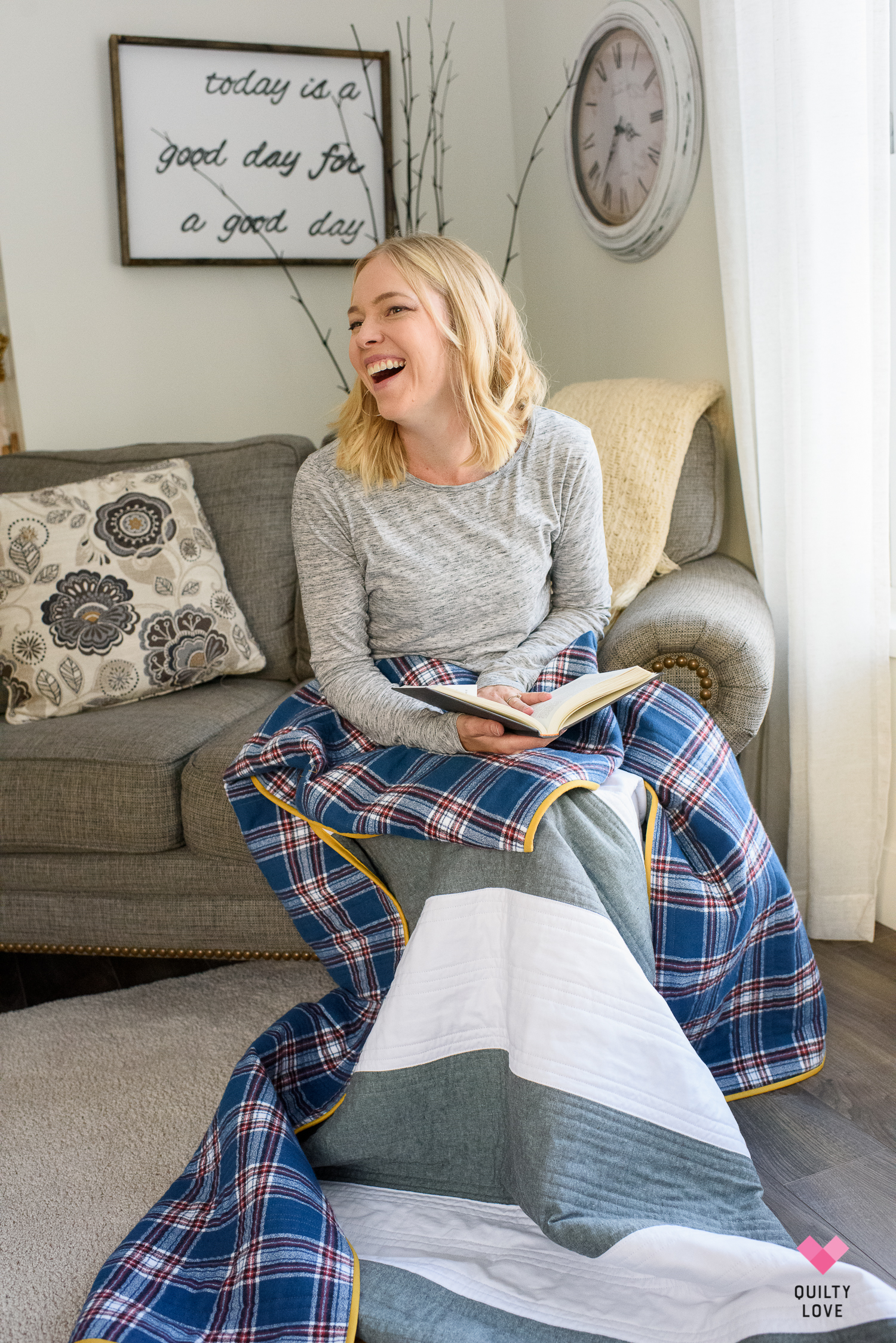 Finish this striped linen quilt off with a bold solid binding for a pop of color.  I used Kona Curry for my version.  The essex linen is the color Shale.  
Make this quilt even cozier by using Essex linen in white in place of the quilting cotton.
Keep the quilting simple with a trio of straight lines using your walking foot.  The simple quilting adds to the clean modern look and speeds up the quilting process making this quilt a fast one to put together.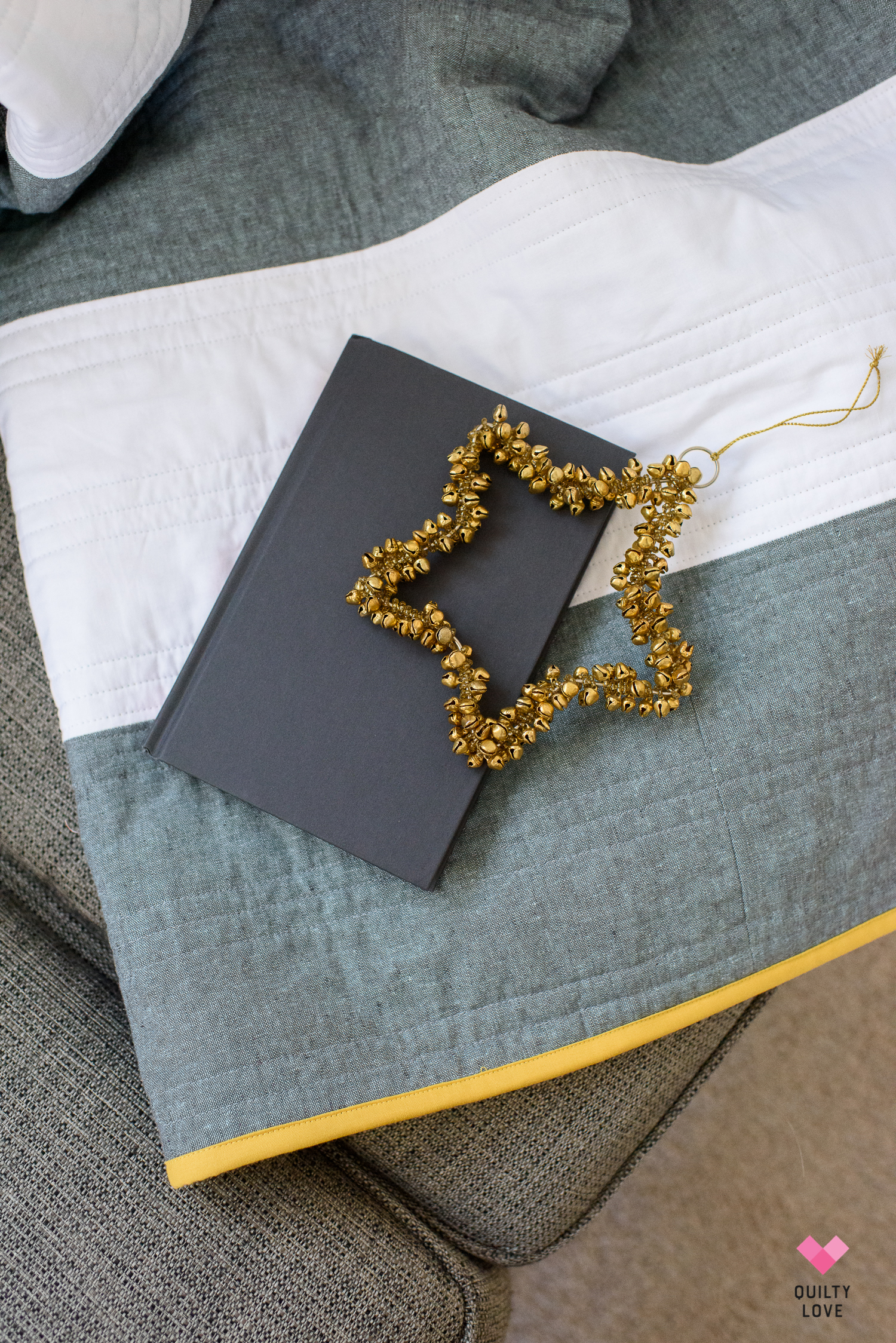 I hope you enjoy making one and gifting them to everyone on your list this year!