Ombre Gems Quilt – The Cotton and Steel Pigments one
I've got a colorful Ombre Gems quilt to share with you today!  I finally made the smaller version of this quilt.
The Ombre Gems quilt pattern can be found in the Quilty Love shop.

Ombre Gems is a fun quilt to make and I've been meaning to make the smaller version of it for a very long time.  When the Cotton and Steel Pigment fabrics came out, it seemed like the perfect fabric to give it a go.  The line had just the right amount of colors for this quilt and in such fresh modern colors.


The smaller throw size of this quilt goes together much faster than the original and comes out a nice lap size or even a large baby quilt size.  This quilt uses fat quarters, yardage or jelly roll strips.

For the backing I went with a Cotton and Steel basic sprinkle print in Stardust.  I like neutral backings when the front is nice and colorful.  The binding is one of the leftover pigment fabric pieces I had.  It's the Rosewater color.  An ombre binding always looks so cool with the color variations.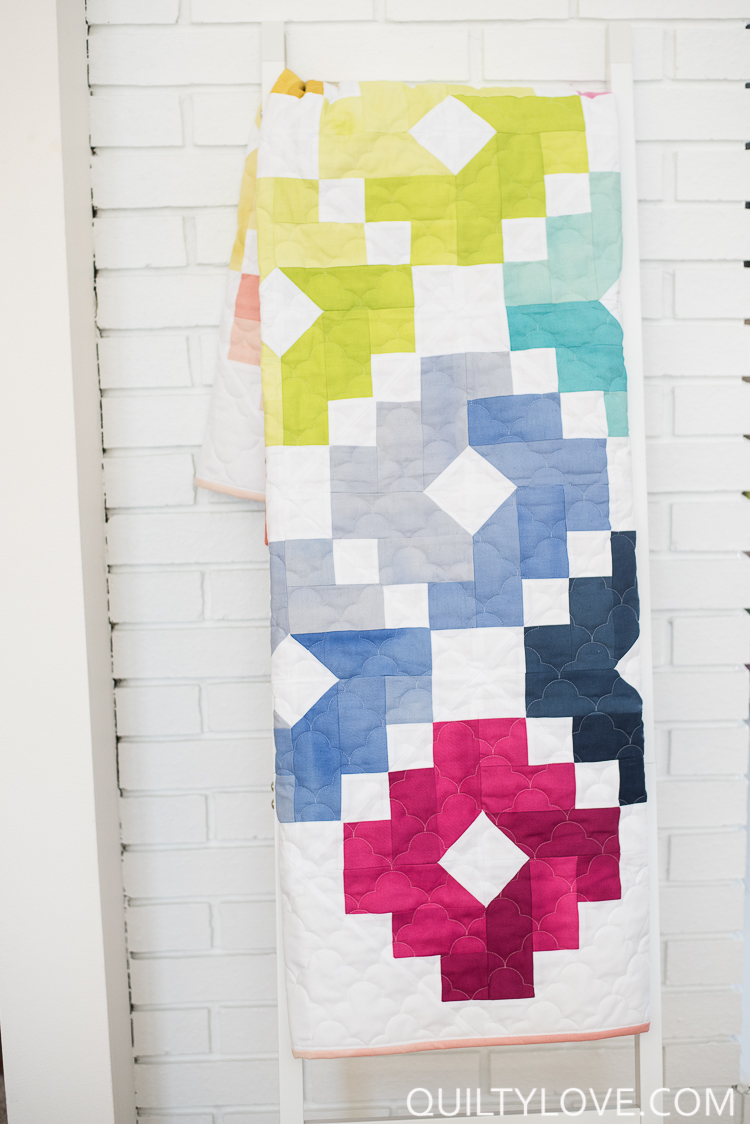 Kaitlyn of Knot and Thread long arm quilted the cutest cloud design on this Ombre Gems quilt.
I had so much fun photographing this quilt in our new home.  We are not even close to being settled so I still have to be pretty strategic with camera angles but so far I am loving the natural light this house gets.  Quilt photos is definitely on the mind as we paint and decorate.  I wrote an entire post offering up some quilt photo ideas here.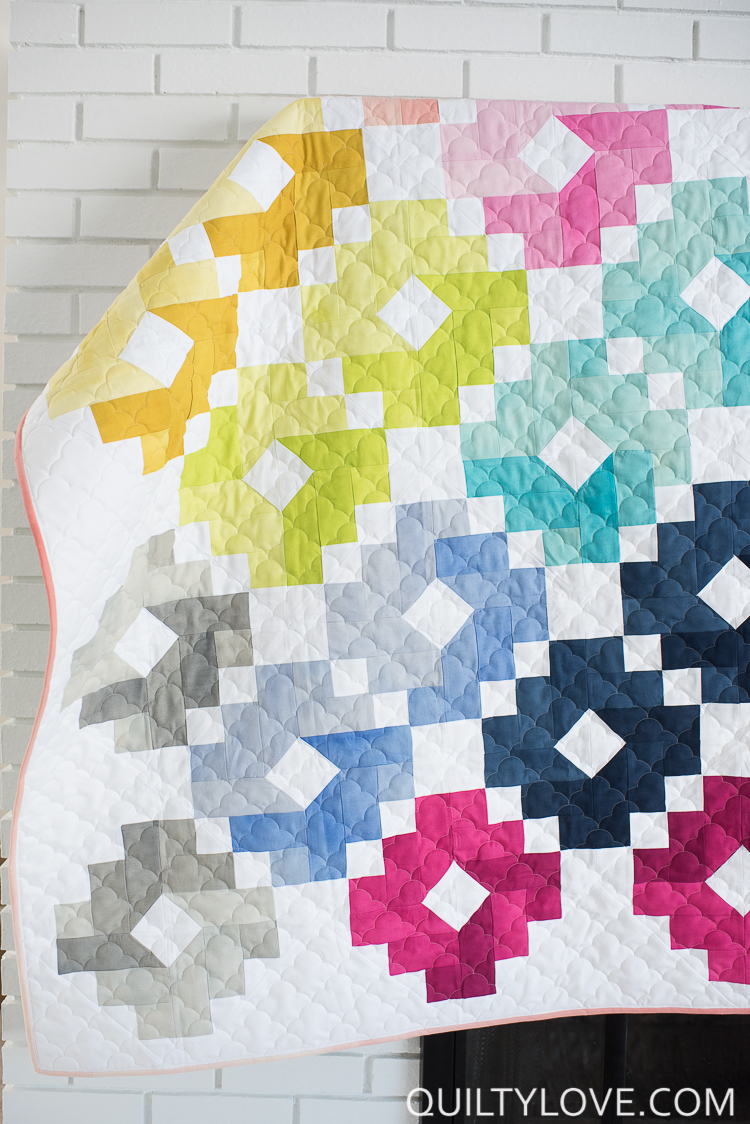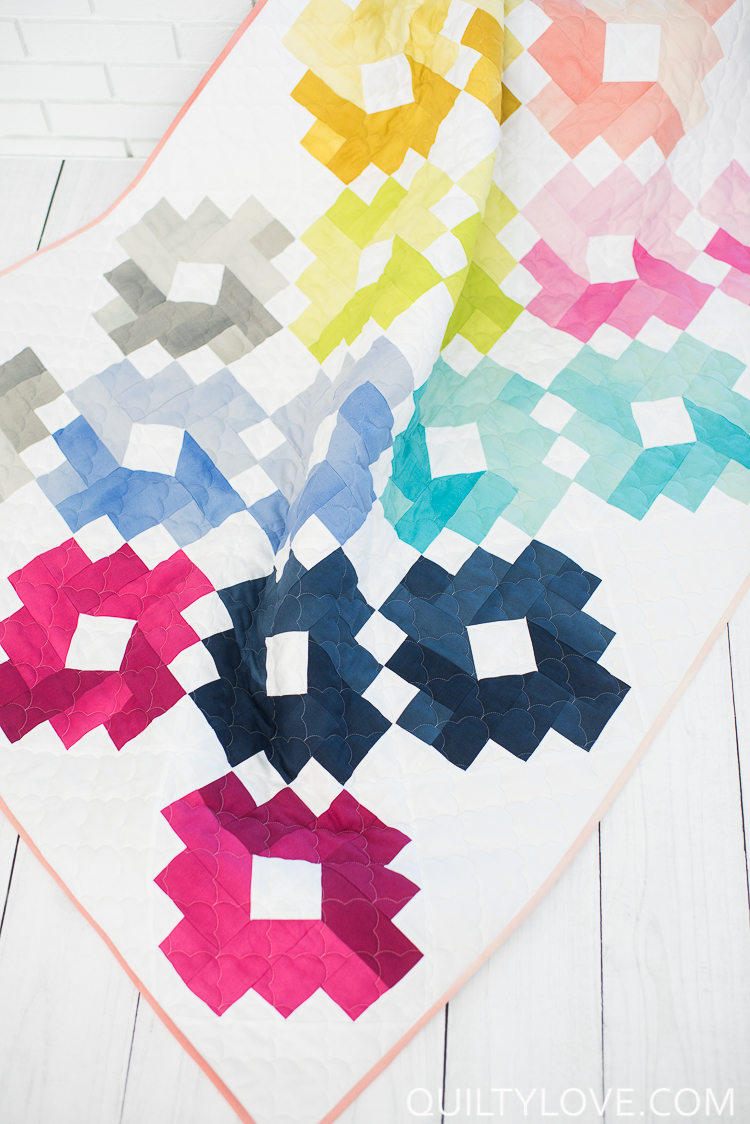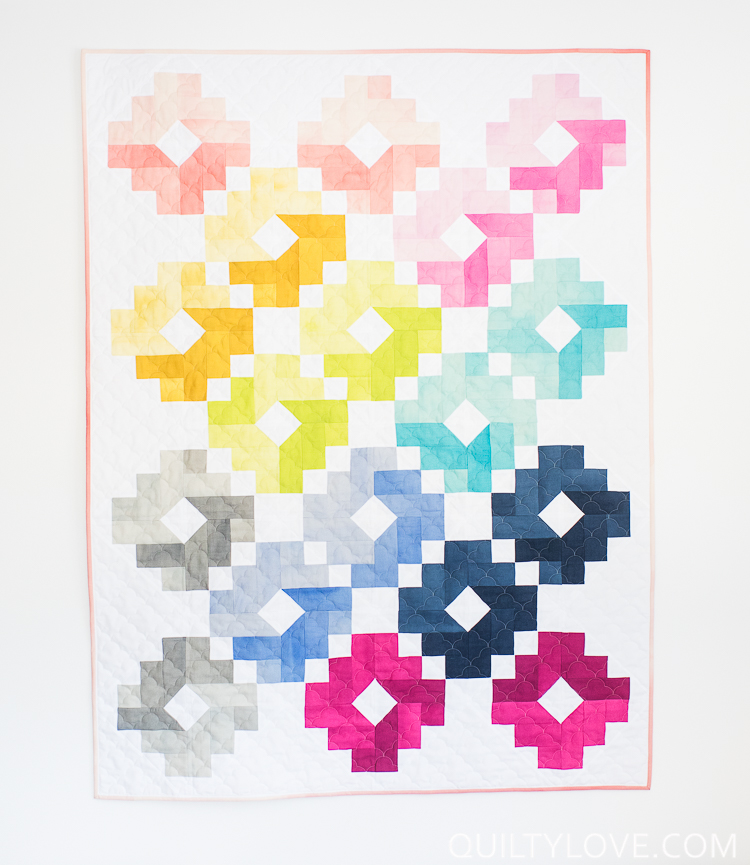 Grab a copy of Ombre Gems in the Quilty Love shop to make your own.
Materials Used:
Cotton and Steel Pigments
RJR cotton Supreme solids in White
Backing:  Sprinkles in Stardust
Aurifil thread
Pieced on a Janome MC6700p
Long Armed quilted by Kaitlyn of Knot and Thread.