Scrappy Trip Around the World Quilt_The cotton and steel version
Today I'm sharing my second Scrappy Trip Around the World Quilt.  The first scrappy trip quilt was so fun to make that I couldn't resist making another!   This time I used all cotton and steel fabrics from various lines in blues, aqua's and yellows.
I made 30 blocks using Bonnie from Quiltville's tutorial to make a throw size.
For this Scrappy Trip quilt, I cut a bunch of 2.5in strips in the various colors I wanted to use and then randomly made blocks from them.  I like to keep the middle color cohesive and went with the dark blues for that.
You can see how I organized the fabric strips by color below.
This fabric pull is from a previous quilt I made and I loved it so much that I had to find another quilt to make with it.   Even though they use the same fabrics, they look completely different.
I use Bonnie's pressing instructions to make the blocks but then don't press completed blocks at all until it's a quilt top.   This allows me to nest seams the whole way through and no pins are needed.   It becomes a little bit of a puzzle when pressing the quilt top but both times it's worked out well for me.
I quilted this one with straight lines along side each seam using my walking foot.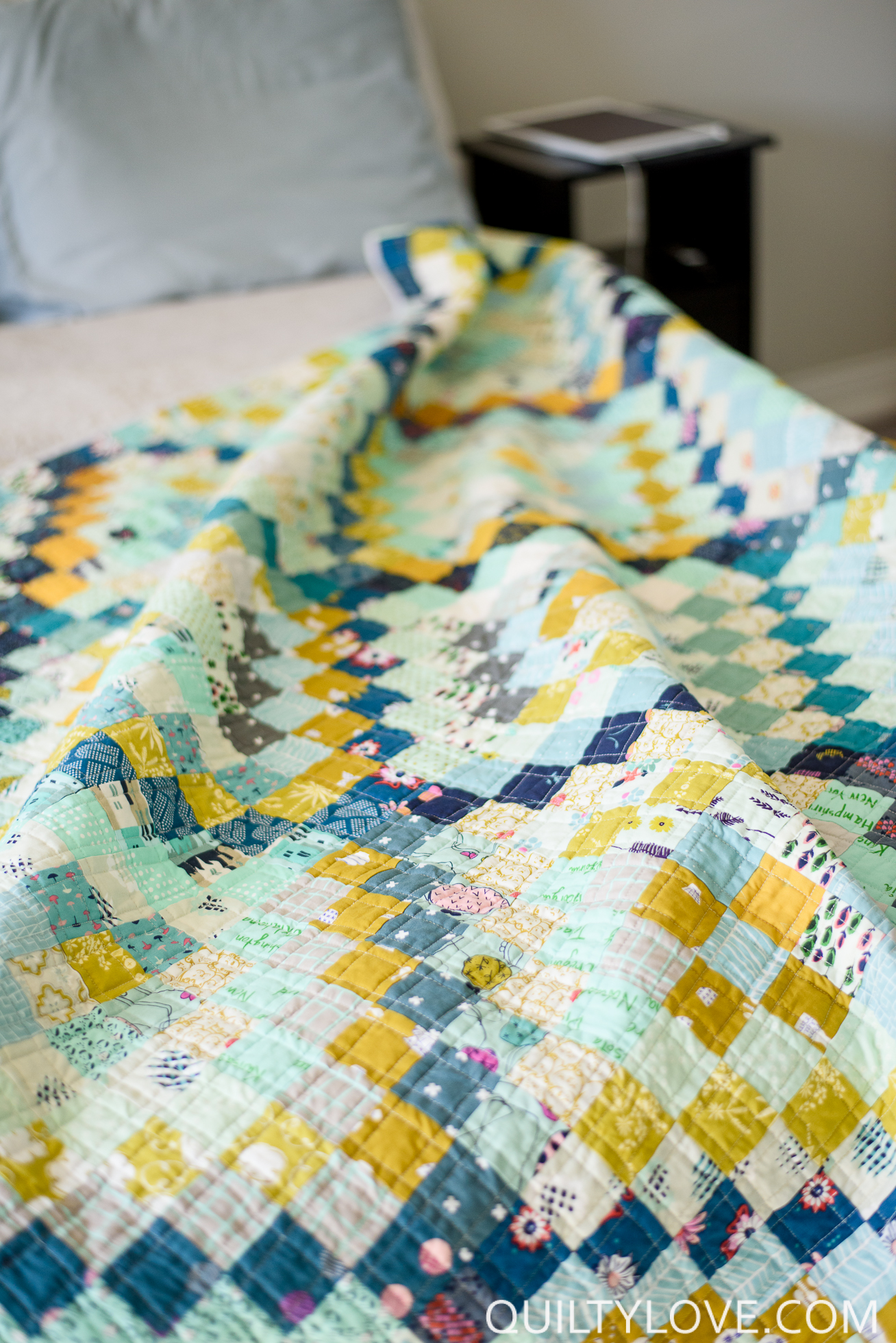 I kept my backing neutral with this fun grey metallic print by Cotton and Steel.
I have a feeling this won't be my last scrappy trip quilt 🙂
Materials used: