Stash Buster Happy Stripes quilt
Today I'm sharing this stash buster Happy Stripes quilt! It turns out I have made quite a few of these already. Happy Stripes is one of the Quilty Love Stash Busters and it's fast and fun to make.
This Peach and Purple Happy Stripes quilt is made using fabric in my stash. I used an assortment of pinky, peachy, purply fabrics for the strips and some black fat quarters for the accent.
Happy Stripes comes in tons of sizes and is a really fast quilt to sew up. You can probably sew up a quilt top in a day or so.
Happy Stripes is in the Quilty Love pattern shop.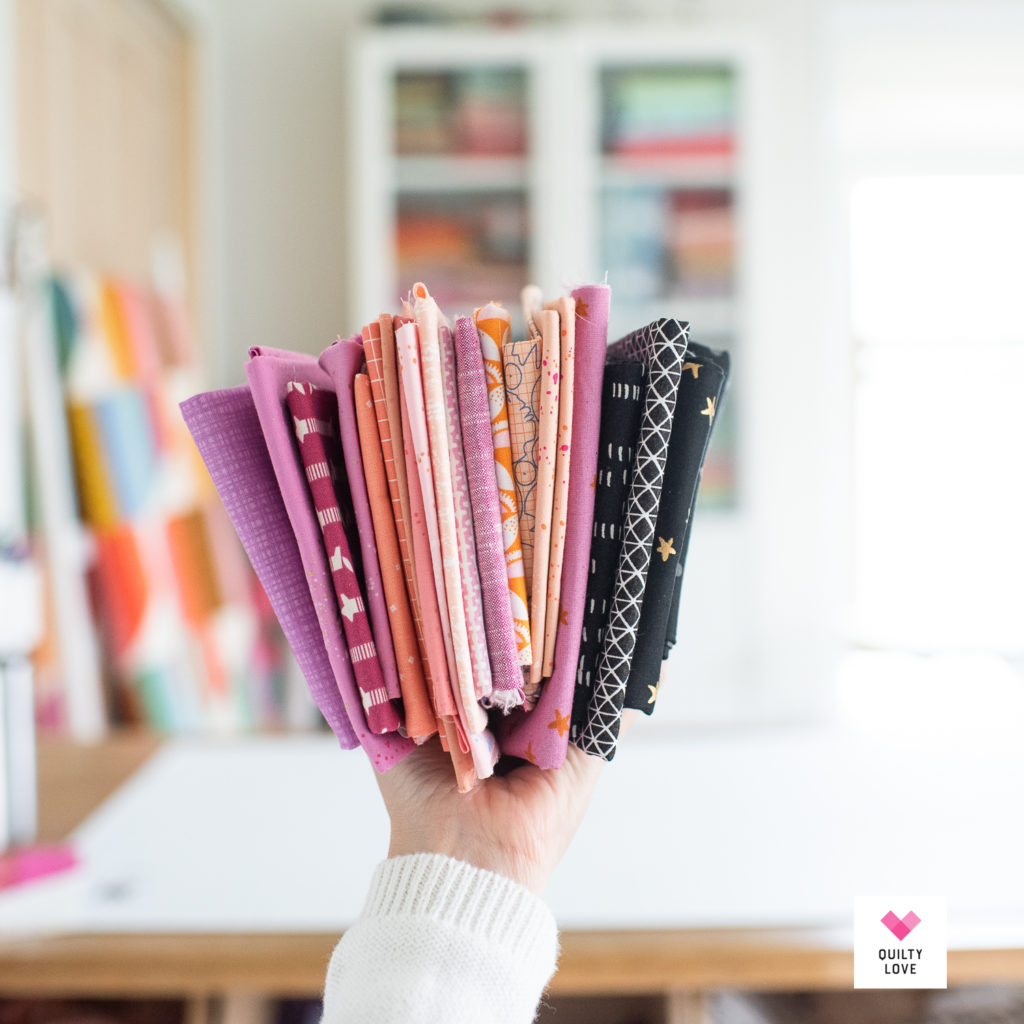 Stash Buster quilt pattern
I have really enjoyed creating stash buster quilt patterns over the last few years. I love the idea of grabbing fabrics already in your stash and sewing up a beautiful quilt. I'll continue adding stash buster quilt patterns to the shop because they are necessary for most of us quilters!
Most of my stash buster quilt patterns are written around pre-cuts you probably already have in your stash. Happy Stripes uses fat quarters, layer cake squares or jelly roll strips.
Quick and easy quilt pattern
Happy Stripes is a nice and fast quilt to sew up! It goes together quickly with strip piecing shortcuts. Plus the fabrics can be randomly placed making it even faster since you don't have to put a lot of thought into fabric placement.
Most quilters can probably sew up this quilt top in a weekend.
Tons of quilt sizes included
I have you covered on all the quilt sizes in the Happy Stripes quilt pattern. The quilt pattern includes instructions for the following quilt sizes:
Baby size quilt
Small throw size or lap size quilt
Medium throw size quilt (pictured here)
Large throw size quilt
Twin size bed quilt
Full size bed quilt
Queen size bed quilt
King size bed quilt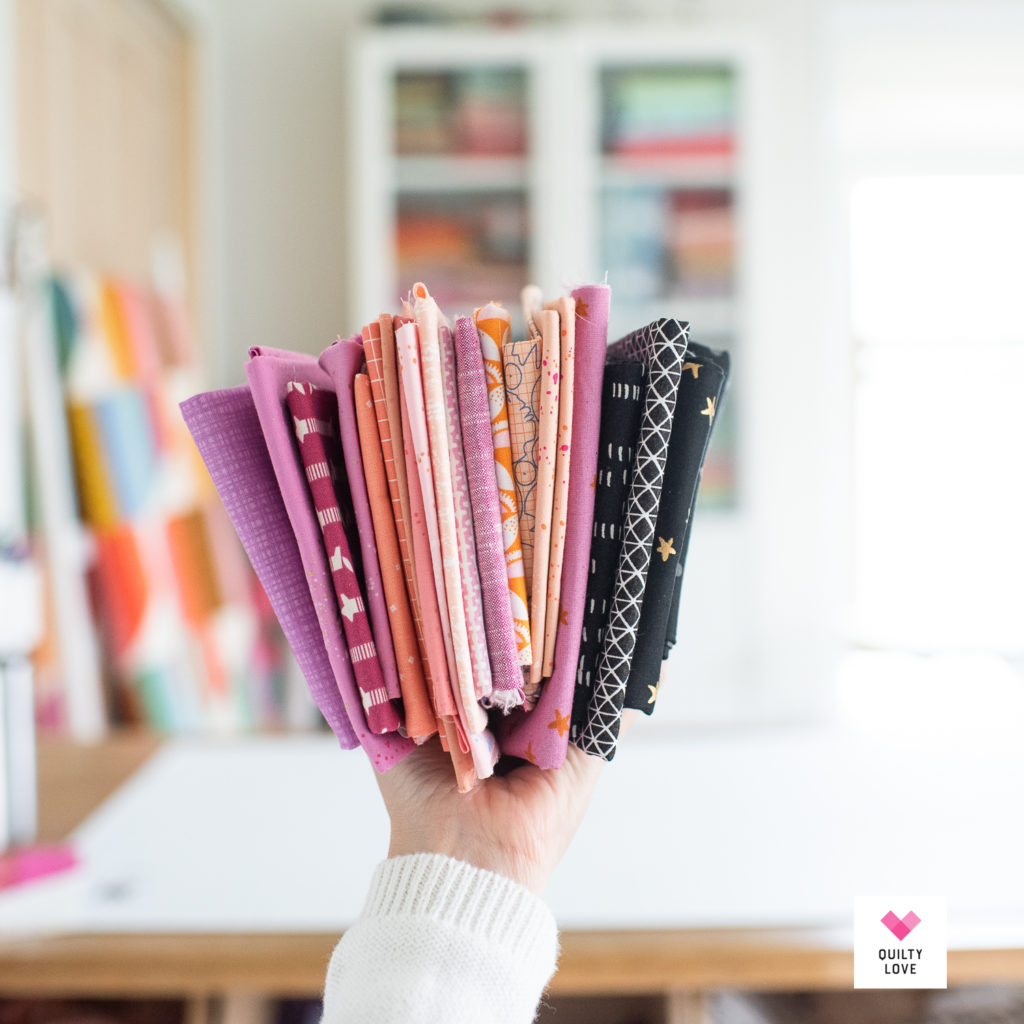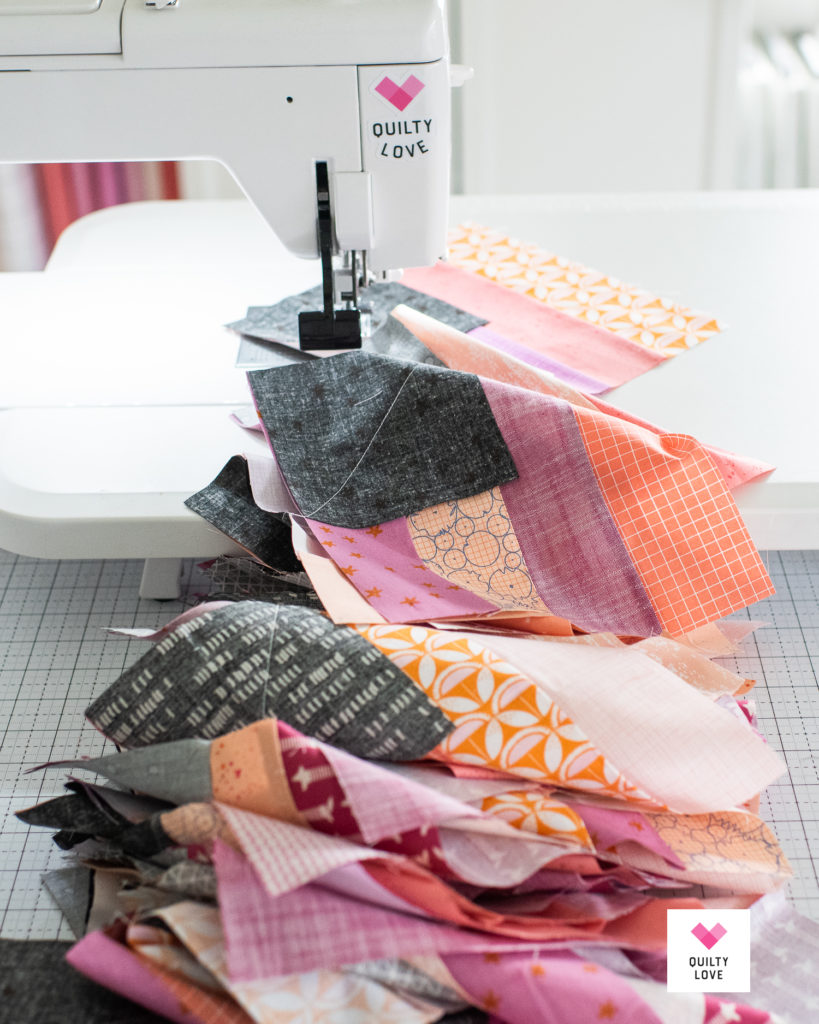 I ventured out of my comfort zone a little for this quilt! I rarely use black in my quilts so using it for the accent in this Happy Stripes quilt was new for me. I almost didn't use it but I'm so glad I did because it really pops against the monochromatic stripes.
This past year or so I've really been trying to branch out a little on fabric choices and to take a little more risks. You can probably see the progression of change in my quilts over the years. I started out with so much white because it's easy to coordinate white with everything.
Now I rarely use white and instead try to be a little more adventurous with color. I still love a white background because colors pop with it but it's been fun to change things up.
Even these stash buster quilt patterns have pushed me out of that white background comfort zone. Most of these stash buster quilt patterns don't use a background fabric at all.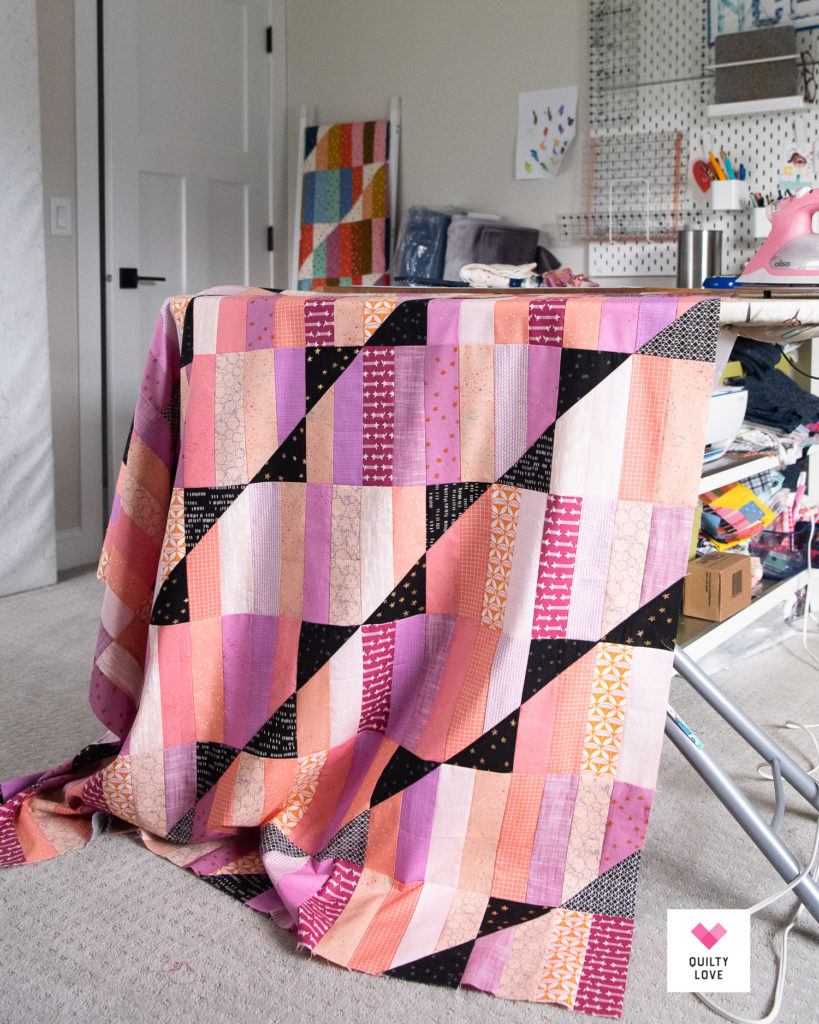 Long Arm quilting
I sent off this Stash buster Happy stripes quilt to Knot and Thread for quilting. This pantograph is called chevron tumblers. I love how some star patterns emerge from it.
Blossoms Wide back backing
This stash buster Happy Stripes quilt is finished of with a Riley Blake Blossoms wide back in black. I used the leftover fabric as the binding too. I'll do that a lot because then it coordinates and it uses up that extra fabric.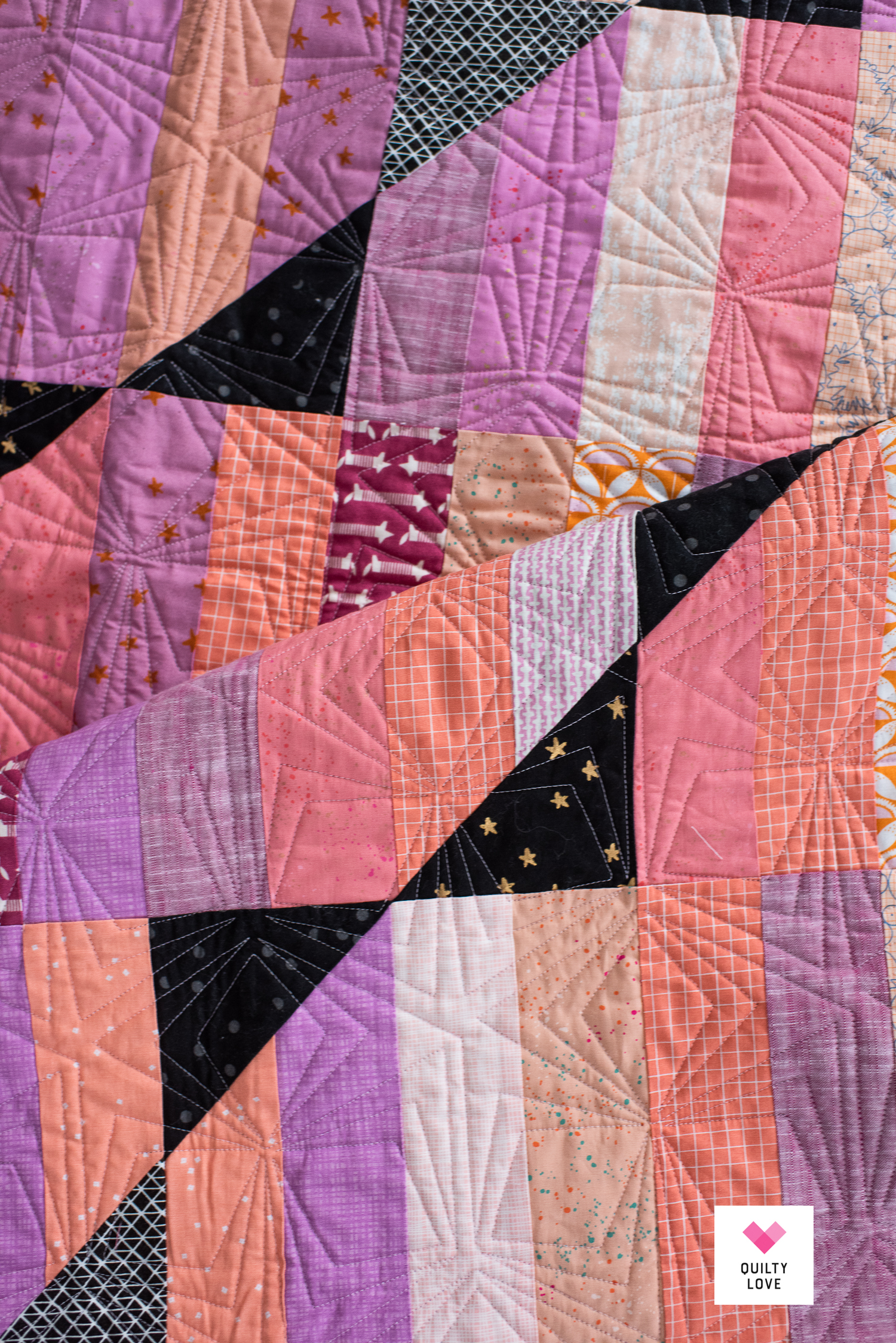 Stash Buster Happy Stripes Quilt materials:
Quilt Pattern: Happy Stripes by Quilty Love
Fabrics: Assorted fabrics from my stash
Backing: Riley Blake Blossoms wide back in black
Pieced on my Janome 6700P
Long Arm quilted by Knot and Thread