The VandCo Simply Colorful flower petal quilt
I'm happy to share a recently finished VandCo Simply Colorful flower petal quilt with you all.
This one was a special one to make as it was for my husband's 87 year grandma who was a life long quilter. Talk about intimidating! haha Unfortunately I wasn't quilting yet when she still was so I never got a chance to share this fun passion with her. I could have learned so much from her!
I used a V and Co Simply Colorful layer cake and a few solid fat quarters. Just cut each layer cake into 4 squares and add 2.5inch squares to opposite corners. I actually attempted free motion quilting on this one! I've only free motion quilted one other quilt. I love clam shells so I decided to go for it. They are not perfect but practice=improvement.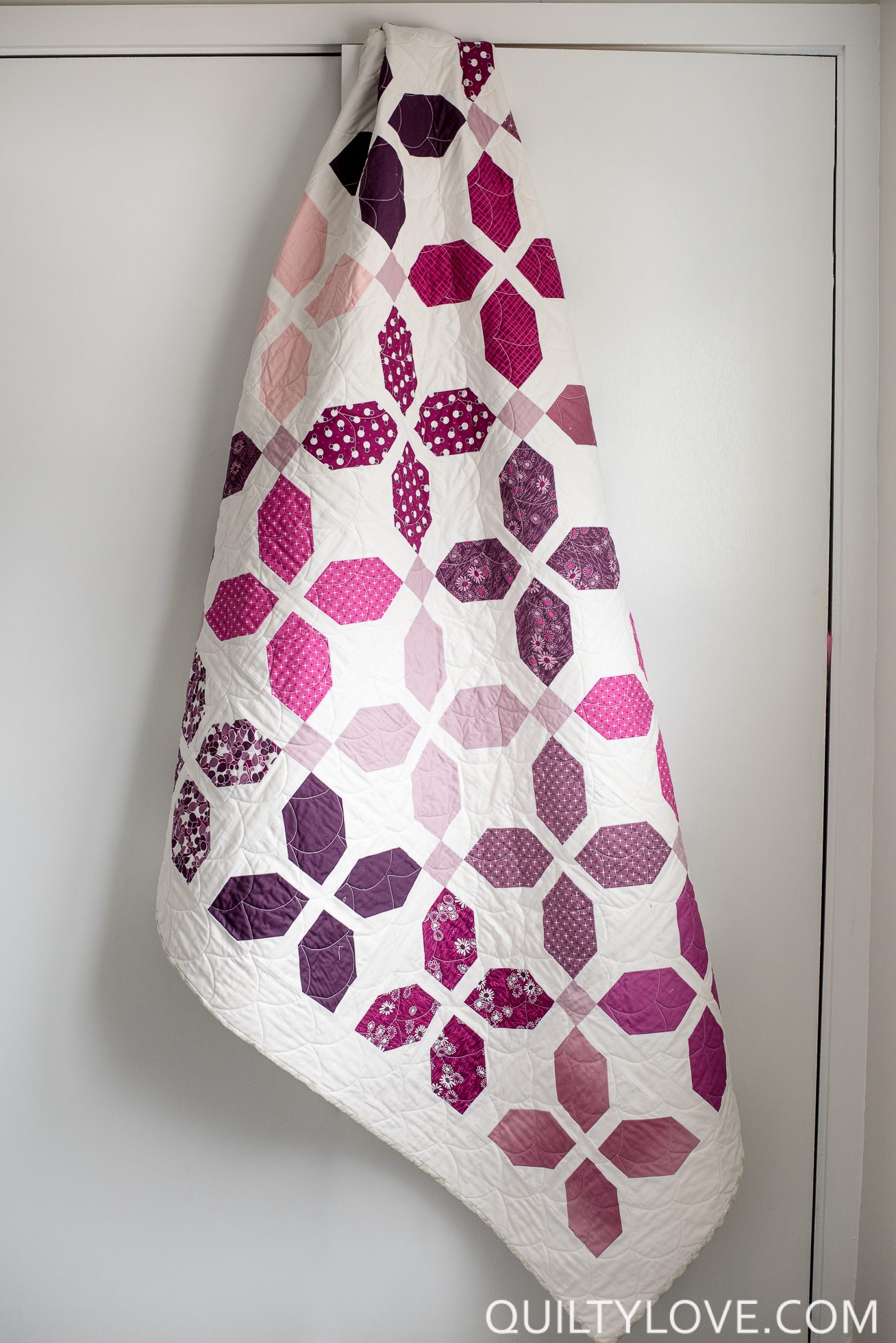 The backing is Vintage Picnic wide back in gingham by Bonnie and Camille.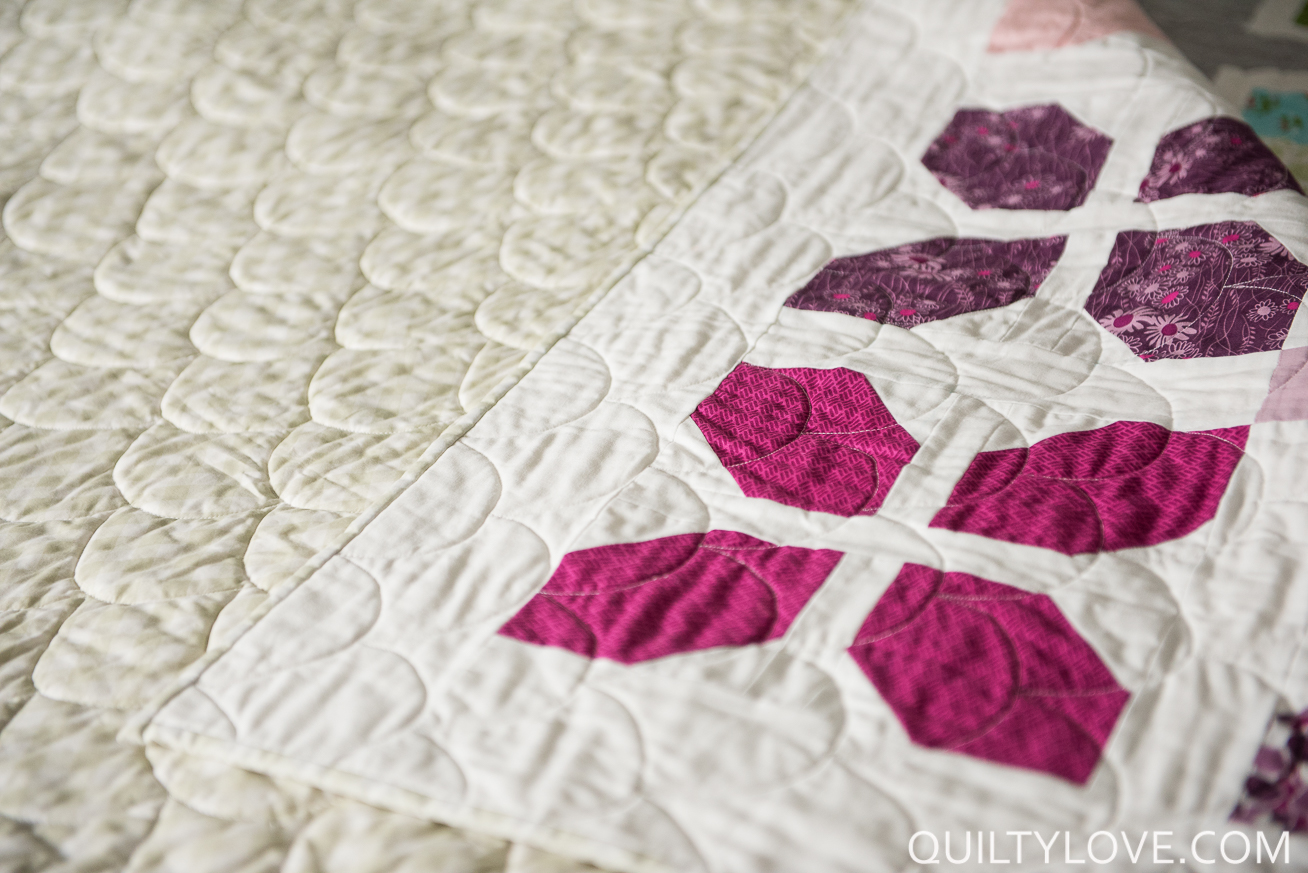 This quilt finished as a smaller square throw size. Finished size was about 60inch by 60inch.
I didn't use a pattern for this one but you can find a similar tutorial here.