Today I'm sharing the final Scrappy Arrows sample quilt – The Zen Chic Lazy Afternoon Scrappy Arrows quilt. I had bundle of this fun and colorful fabric from Moda and really enjoyed cutting it up and making a scrappy background with it.
For this Zen Chic Lazy Afternoon Scrappy Arrows quilt I went with solid arrows instead of scrappy arrows so they would stand out a little more.
Scrappy Arrows is a fun flying geese quilt that is scrappy friendly and fat quarter friendly. Or use yardage for a more modern streamlined look.
The Scrappy Arrows quilt pattern is available in the Quilty Love pattern shop.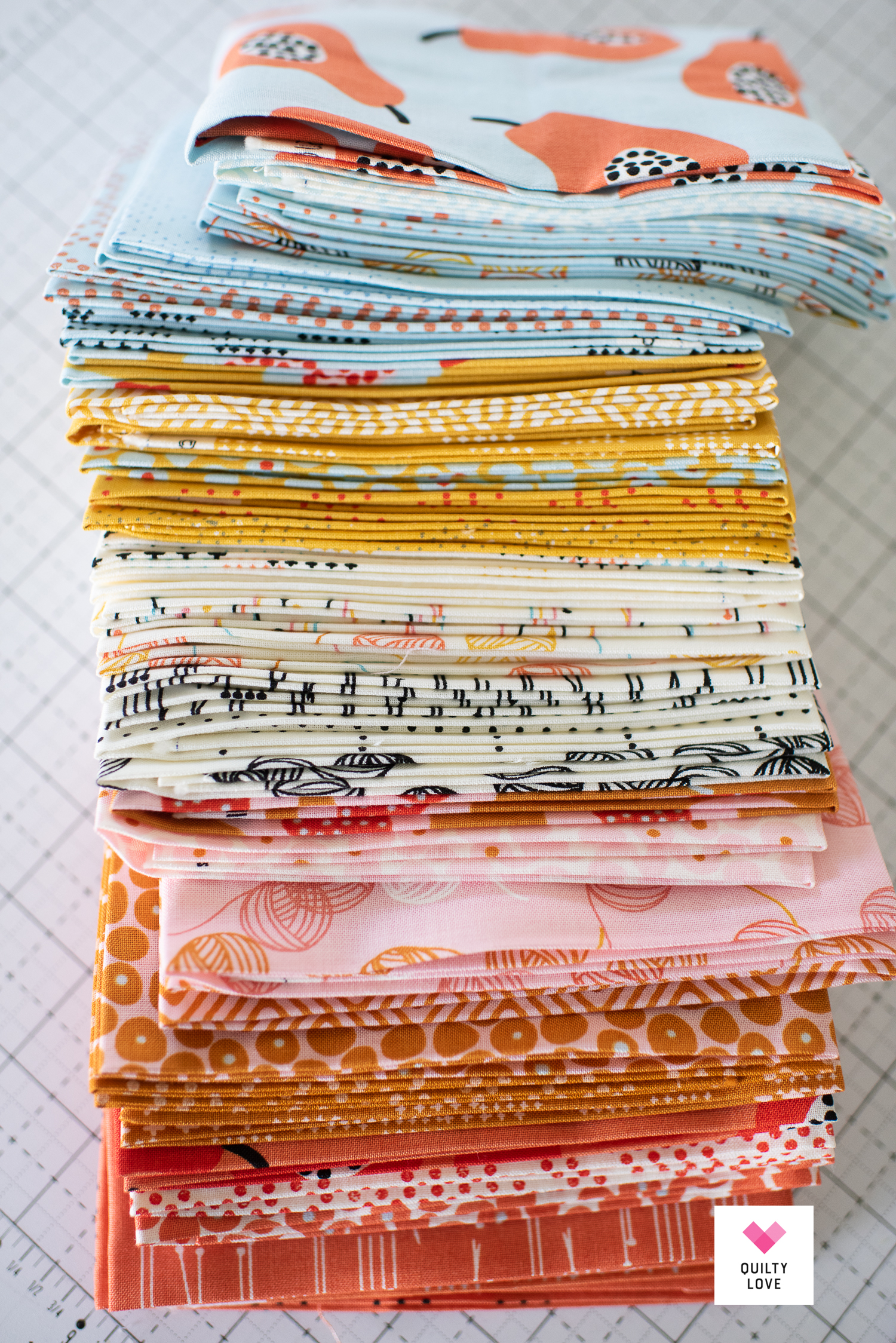 Zen Chic Lazy Afternoon Fabrics
Lazy Afternoon is the newest fabric line by Zen Chic. This fun and colorful fabric line should be showing up in quilt shops within the next few weeks. The colors in this one are so pretty. I love the included low volume prints in the bundle. The entire mix of fabrics worked perfectly for a scrappy background like this Scrappy Arrows quilt.
Scrappy Arrows Quilt Pattern
Scrappy Arrows is the newest Quilty Love quilt pattern. I made a similar quilt to this early on in my quilting days and decided to expand on it and write up a full pattern. I love the scrappy background. The original quilt had a low volume scrappy background so that was the inspiration behind it.
You can also make Scrappy Arrows with a a solid background like this Ruby Star Society one.
Scrappy Arrows comes in tons of quilt sizes! I have you covered from baby size all the way up to king size. The pattern includes the following quilt sizes:
Baby size quilt
Small throw size quilt
Large throw size quilt
Twin size bed quilt
Full size bed quilt
Queen size bed quilt
King size bed quilt
This Lazy Afternoon Scrappy Arrows quilt is the small throw size.
Scrappy or non-scrappy quilt pattern
While this quilt pattern is called Scrappy Arrows you can also make a non scrappy version of it. The quilt pattern includes instructions for either a scrappy background or a solid background and solid arrows or scrappy arrows.
This Zen Chic Lazy Afternoon Scrappy Arrows quilt has a scrappy background + solid arrows.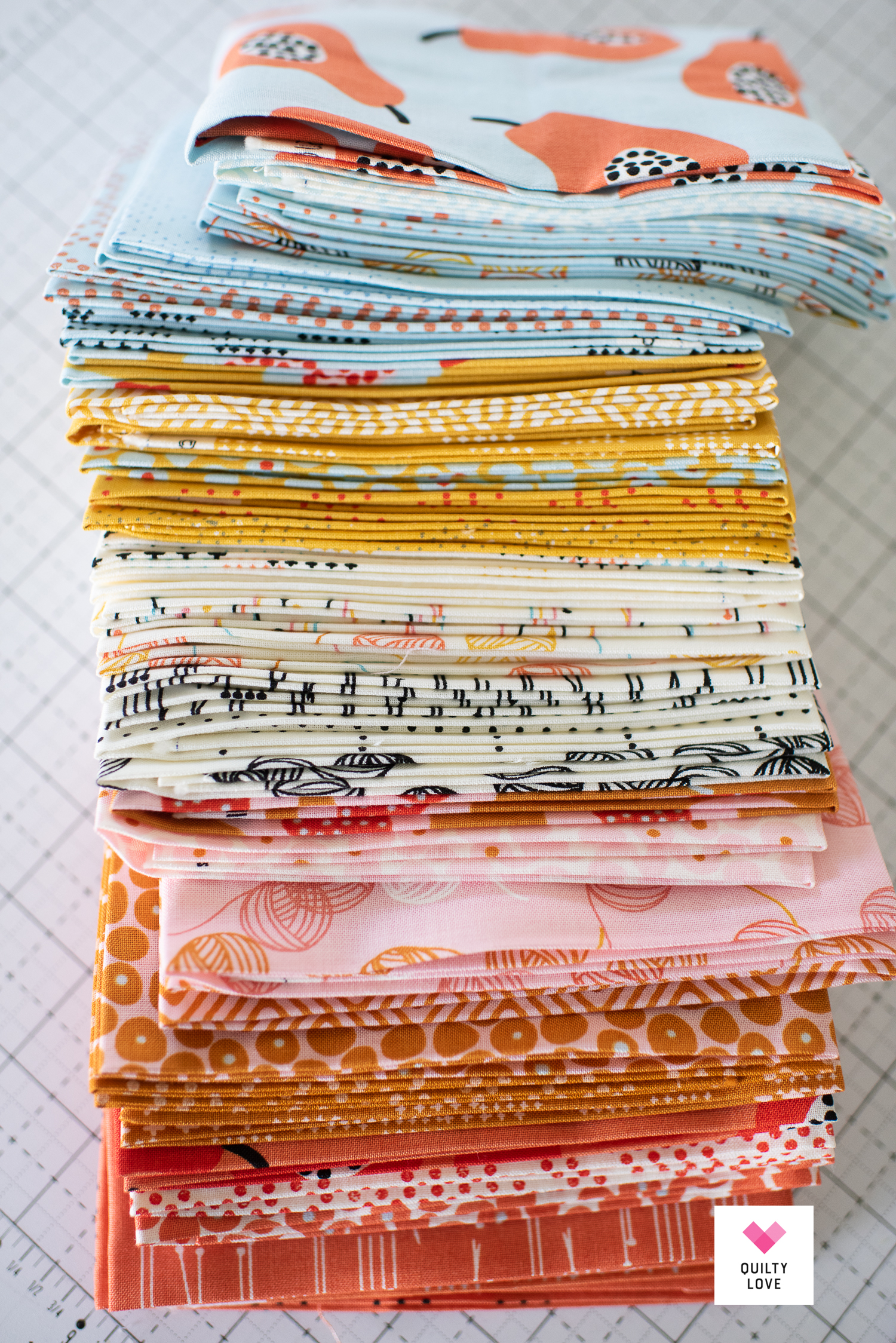 Flying Geese quilt pattern
Scrappy Arrows is a flying geese quilt pattern. Scrappy Arrows uses the four at a time flying geese method for faster piecing and no waste. You can make your flying geese perfectly to size or upsize and trim to size. The pattern includes both options.
I always prefer to make my flying geese larger than needed and trim to size. I have better luck doing it that way. My favorite flying geese ruler for this method is the Wing Clipper ruler.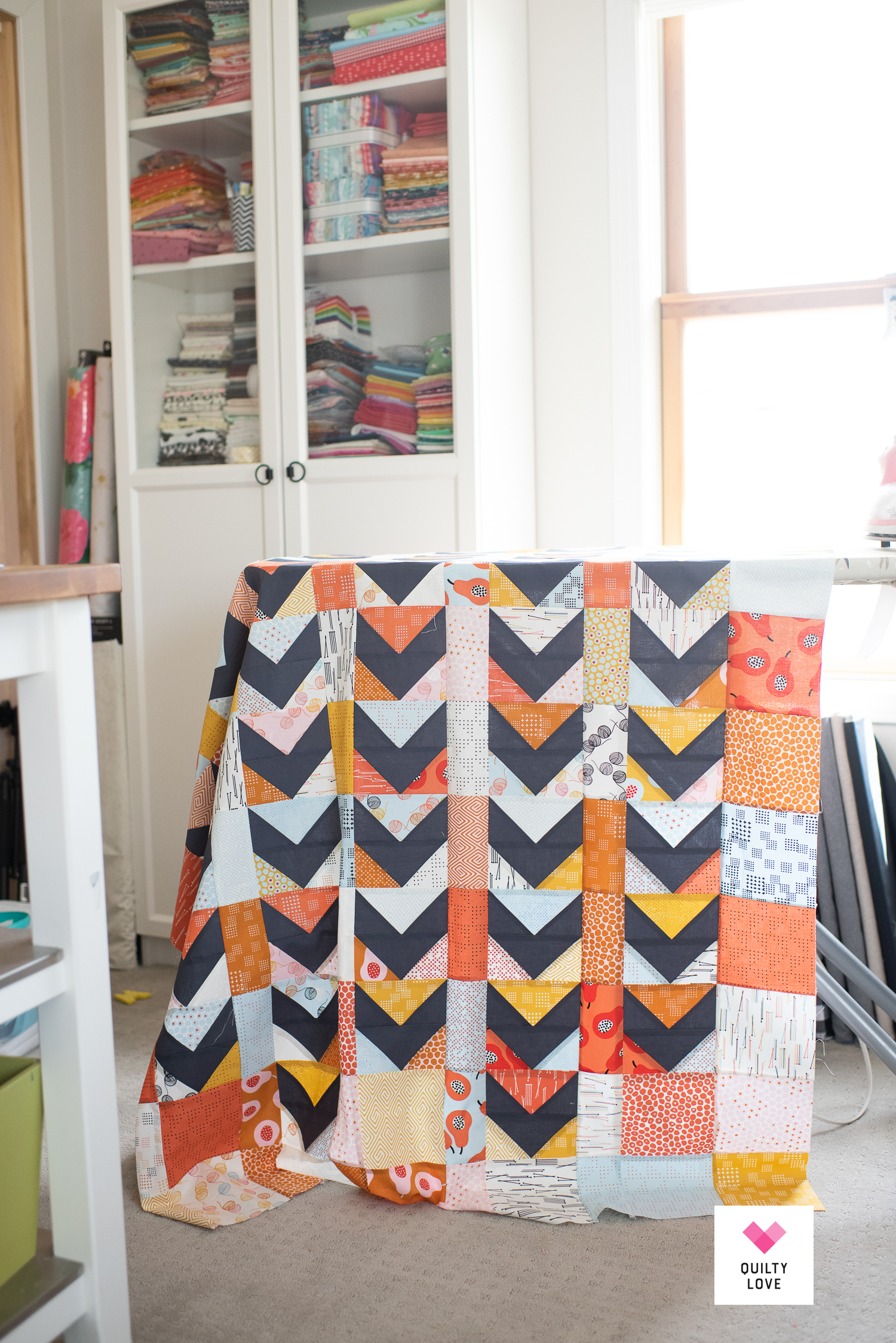 Kona Cotton Binding
This Zen Chic Lazy Afternoon Scrappy Arrows quilt is finished off with a yellow Kona Cotton binding. This is the color Curry.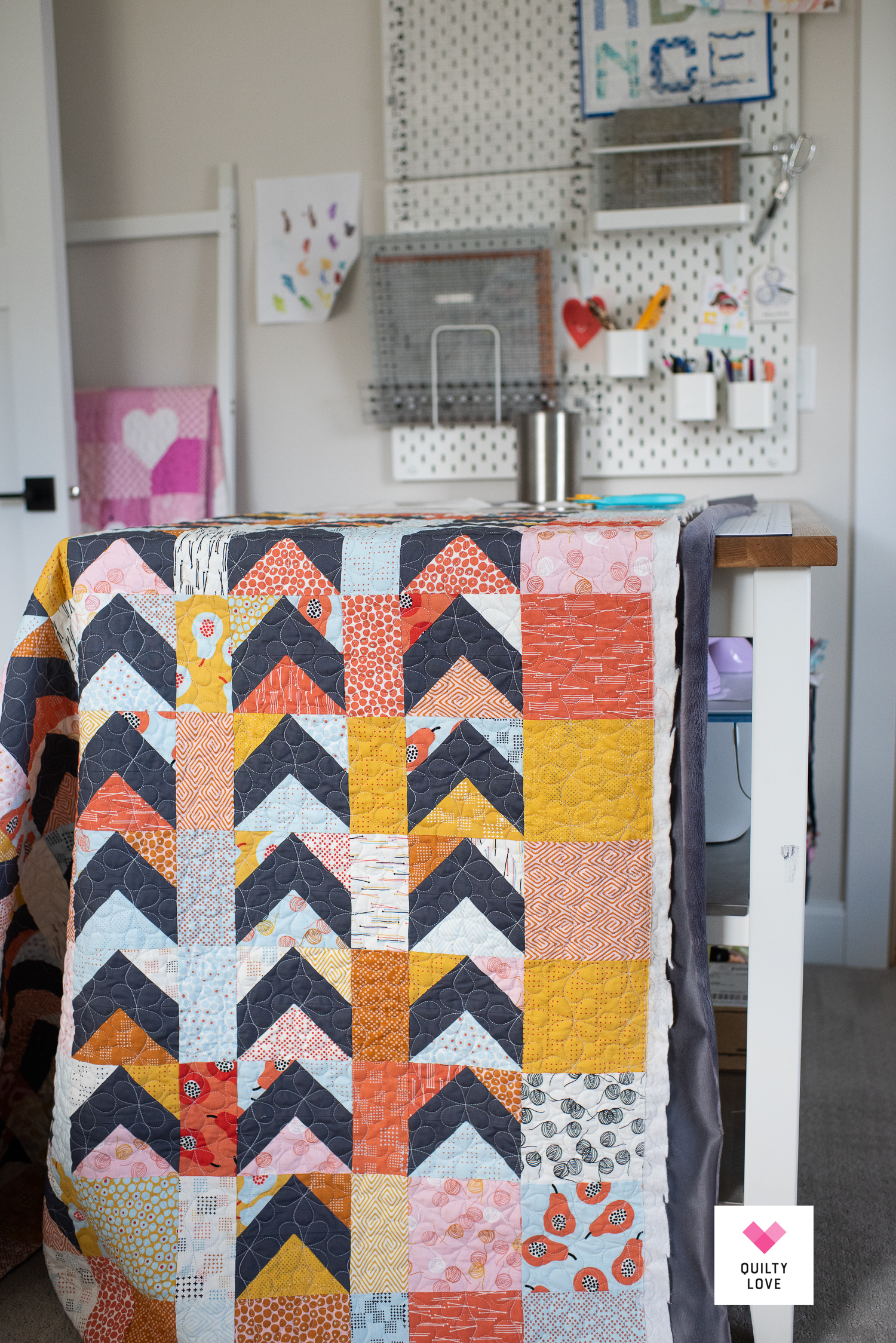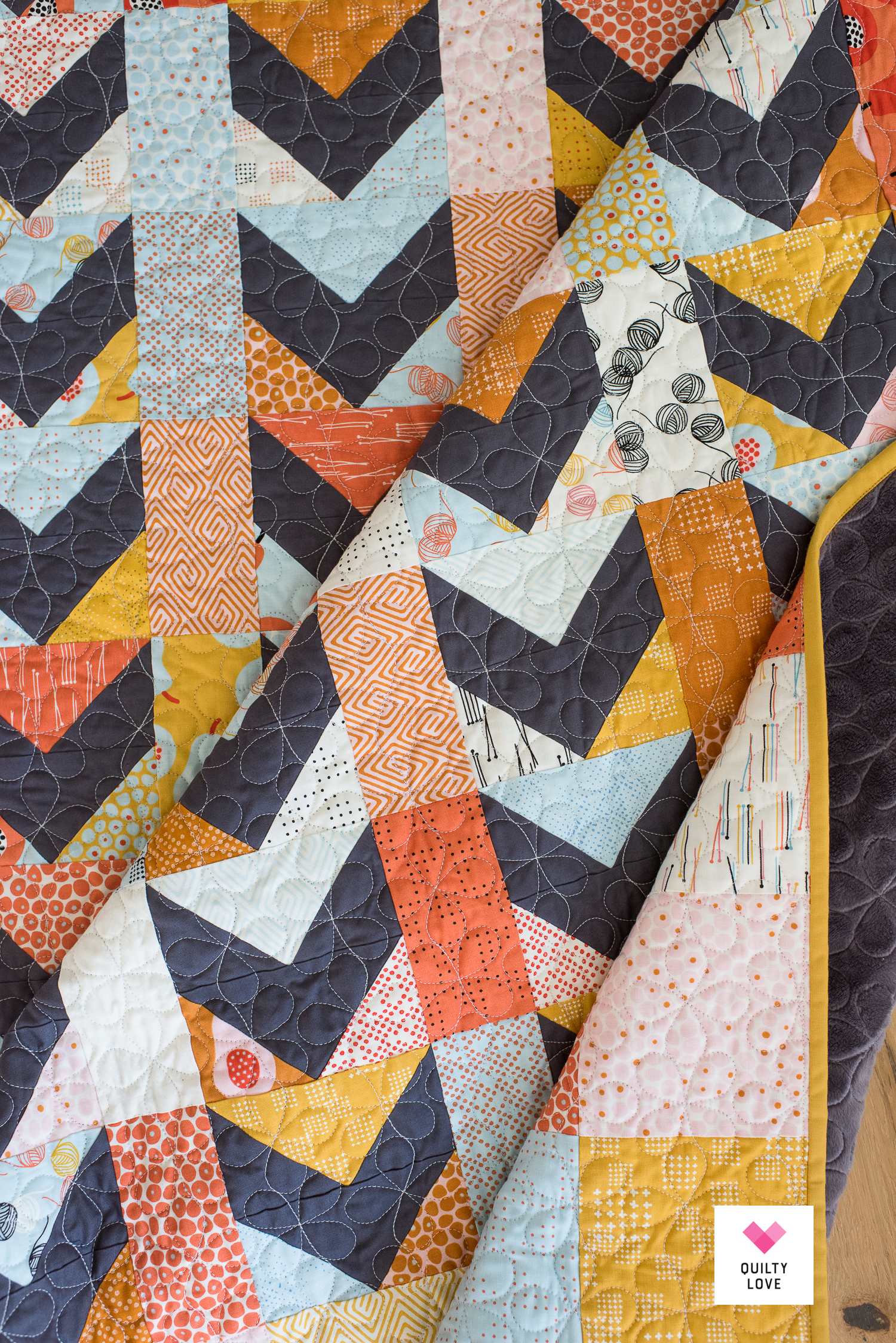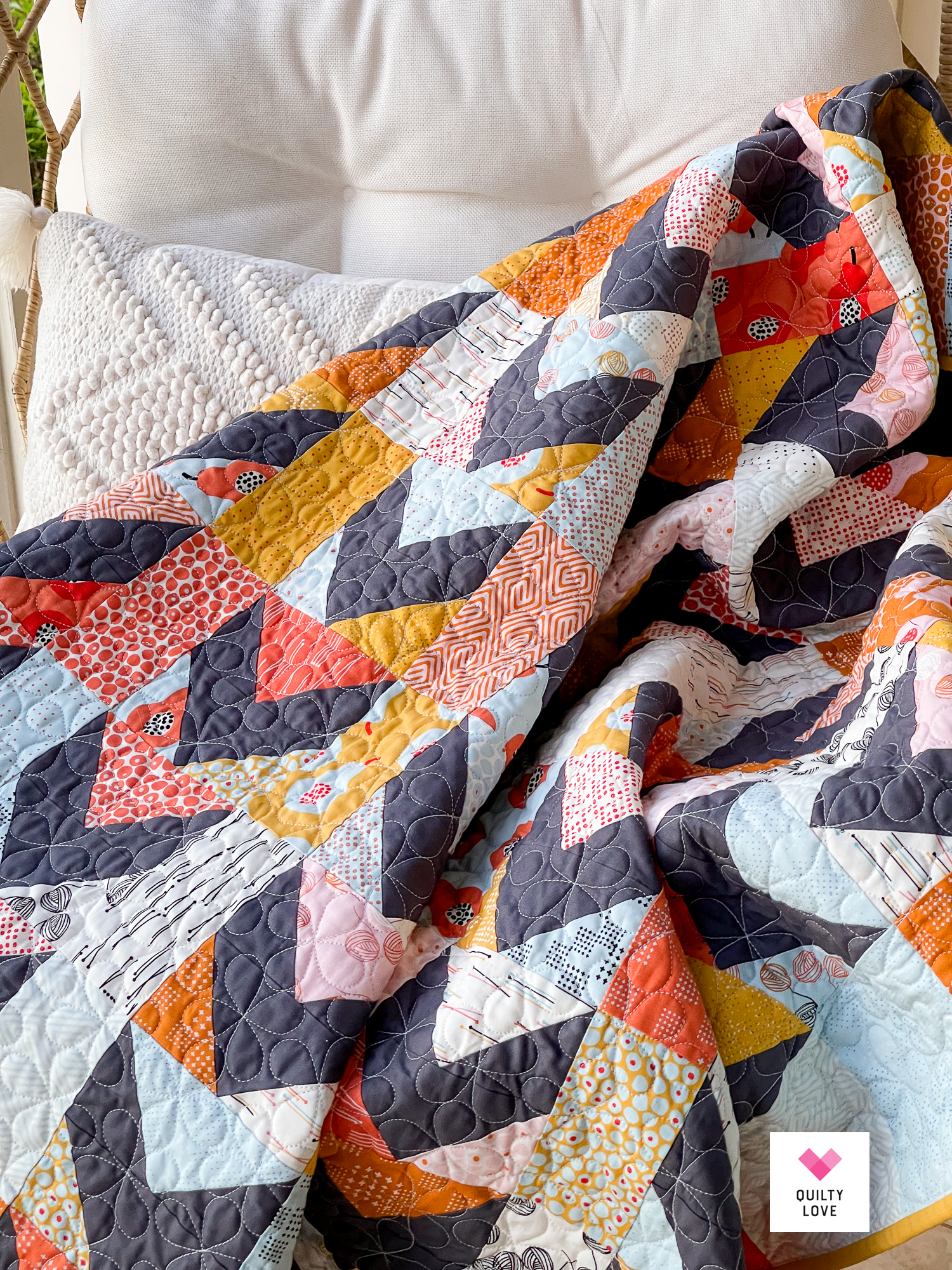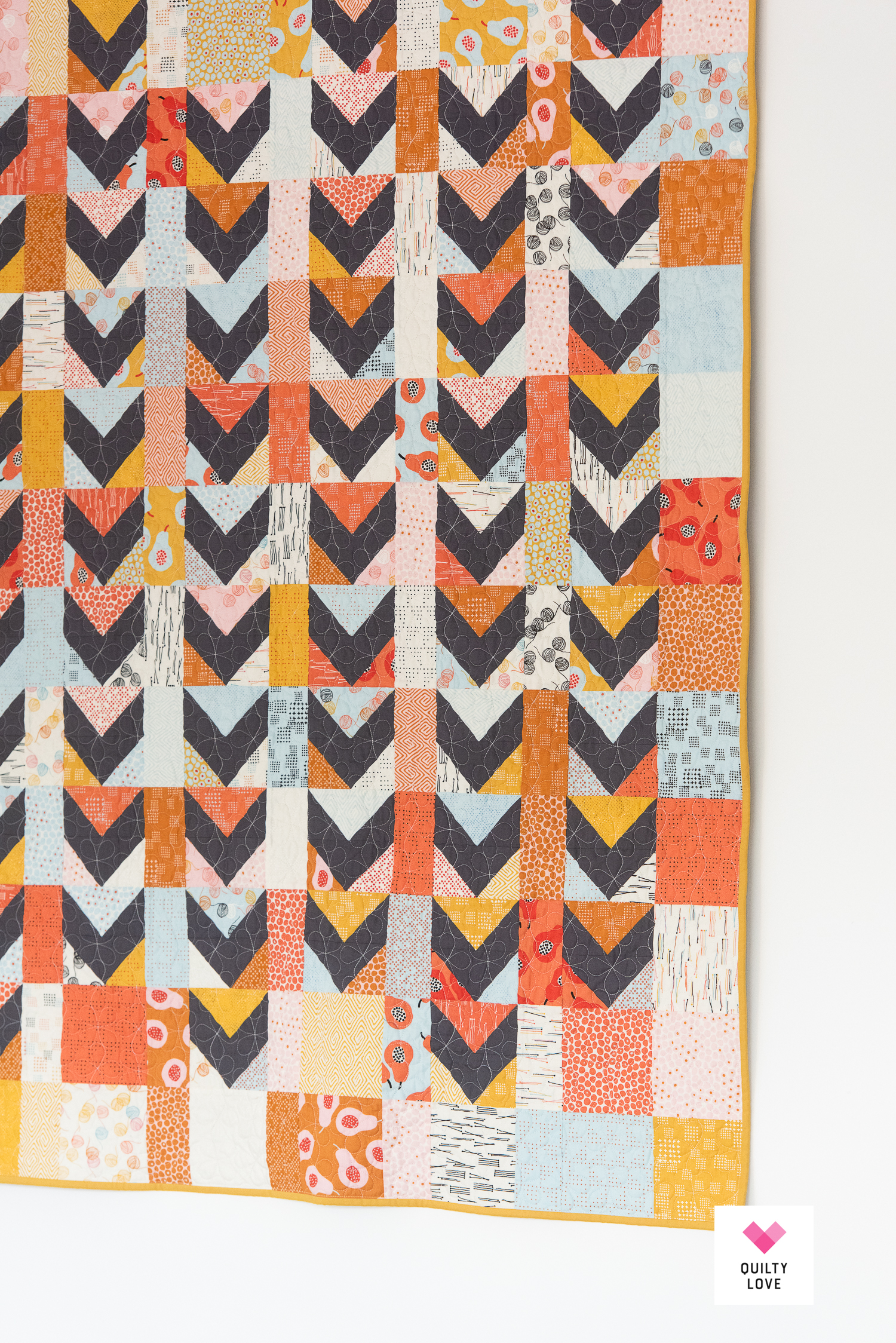 Long Arm Quilting
This Zen Chic Lazy Afternoon Scrappy Arrows quilt was quilted by Modern Textiles. We used this fun flower like quilting pantograph called Cartwheels.
Minky Quilt Backing
This one is backed with my favorite type of quilt backing.. minky! I love backing quilts with Minky because they end up being so soft and warm. This is a Shannon Cuddle wide minky in the color charcoal.
If you use a minky quilt back, use a good quality minky like Shannon Cuddle and use the wide option so you don't need to piece it at all!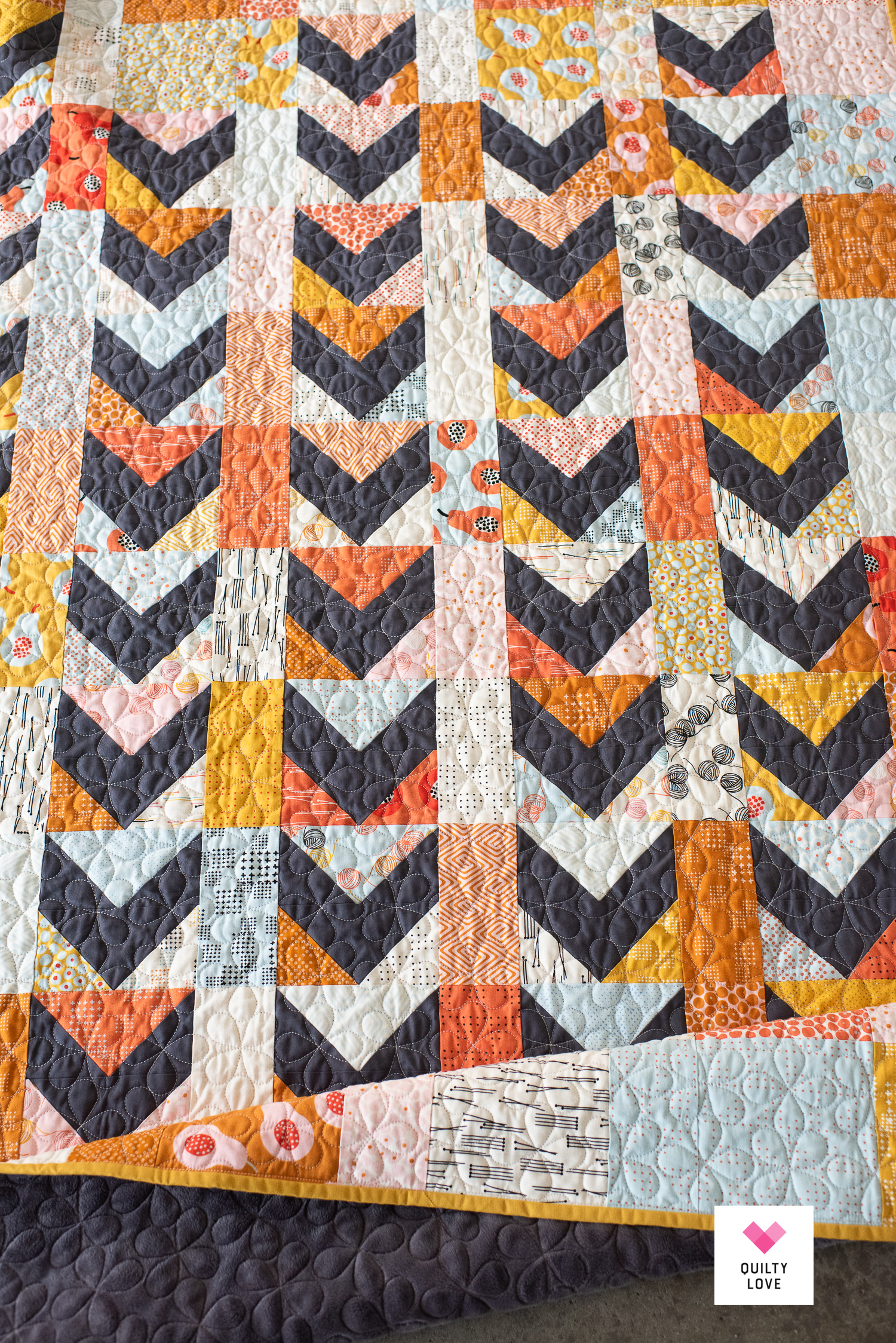 Zen Chic Lazy Afternoon Scrappy Arrows Materials
Quilt Pattern: Scrappy Arrows quilt by Quilty Love
Fabrics: Lazy Afternoon by Zen Chic for Moda Fabrics
Backing: Shannon Cuddle wide Minky
Binding: Kona cotton Curry
Pieced on my Janome MC6700p
Long Arm Quilted by Modern Textiles