Expanding Stars Quilt _ the scrappy Christmas version
This Christmas season I went from zero Christmas quilts to two Christmas quilts!  What is Christmas without a Christmas Star quilt?!
I started this scrappy Expanding Stars quilt a bit ago and finally finished it up days before Christmas.   This is my Expanding Stars quilt pattern using fabrics from my stash.   The original pattern requires yardage but it's easy to make a scrappy version by choosing a variety of 12 inch squares.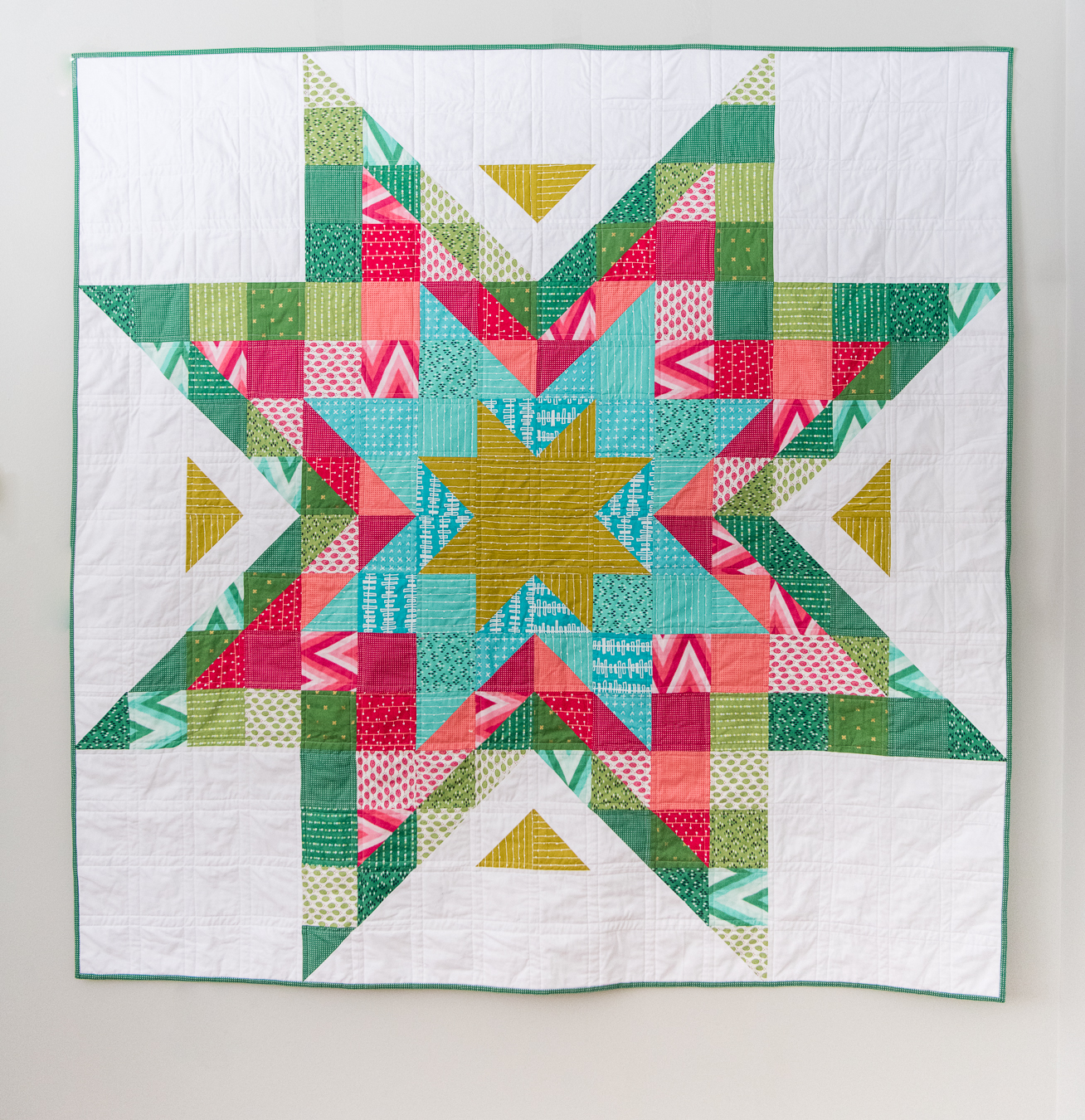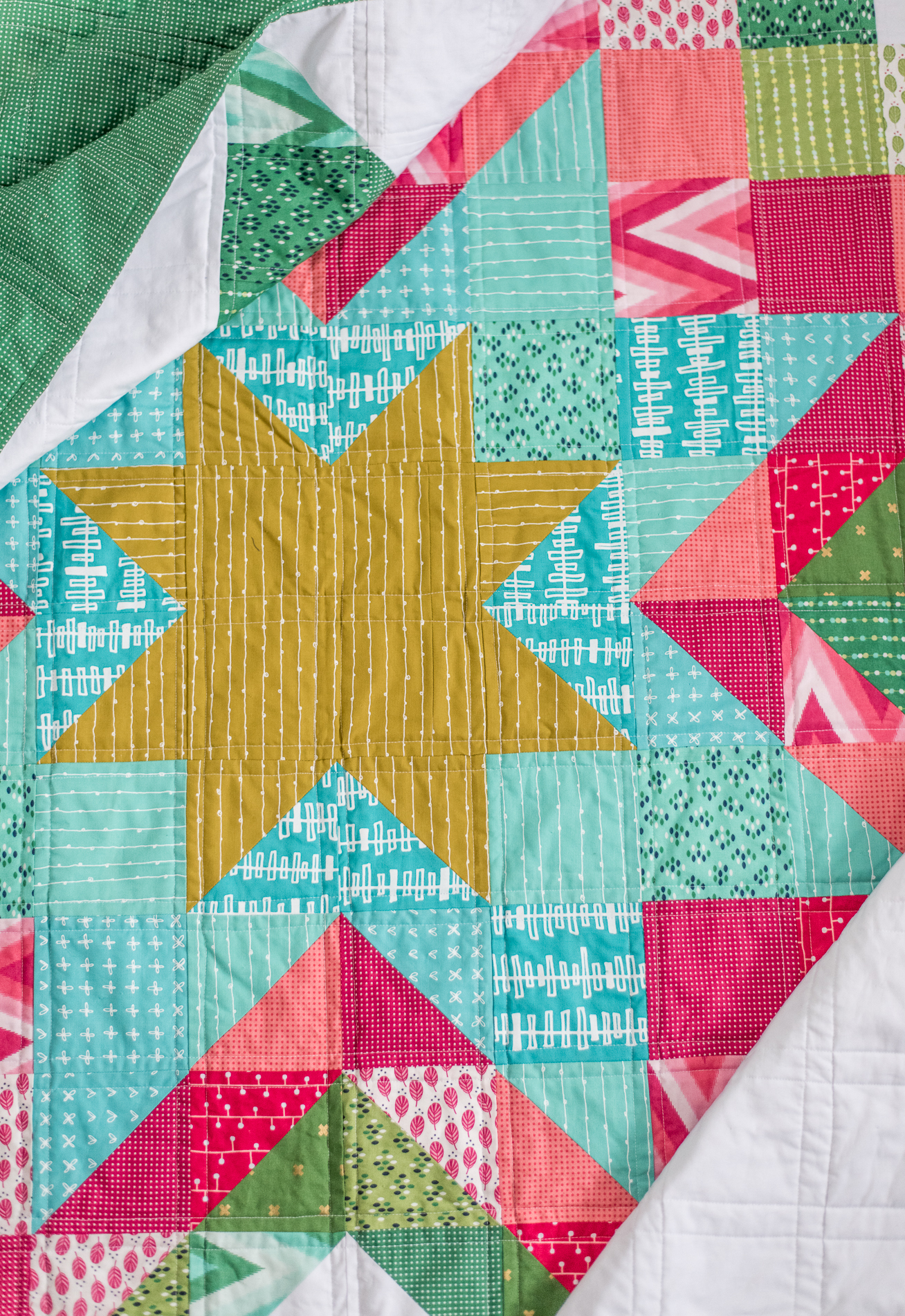 I used a lot of V&Co Color me happy fabrics along with Karen Lewis' Blueberry Park for my scrappy Expanding Stars.   I was thrilled to find this out of print Color me Happy green dots for my backing.   Very festive!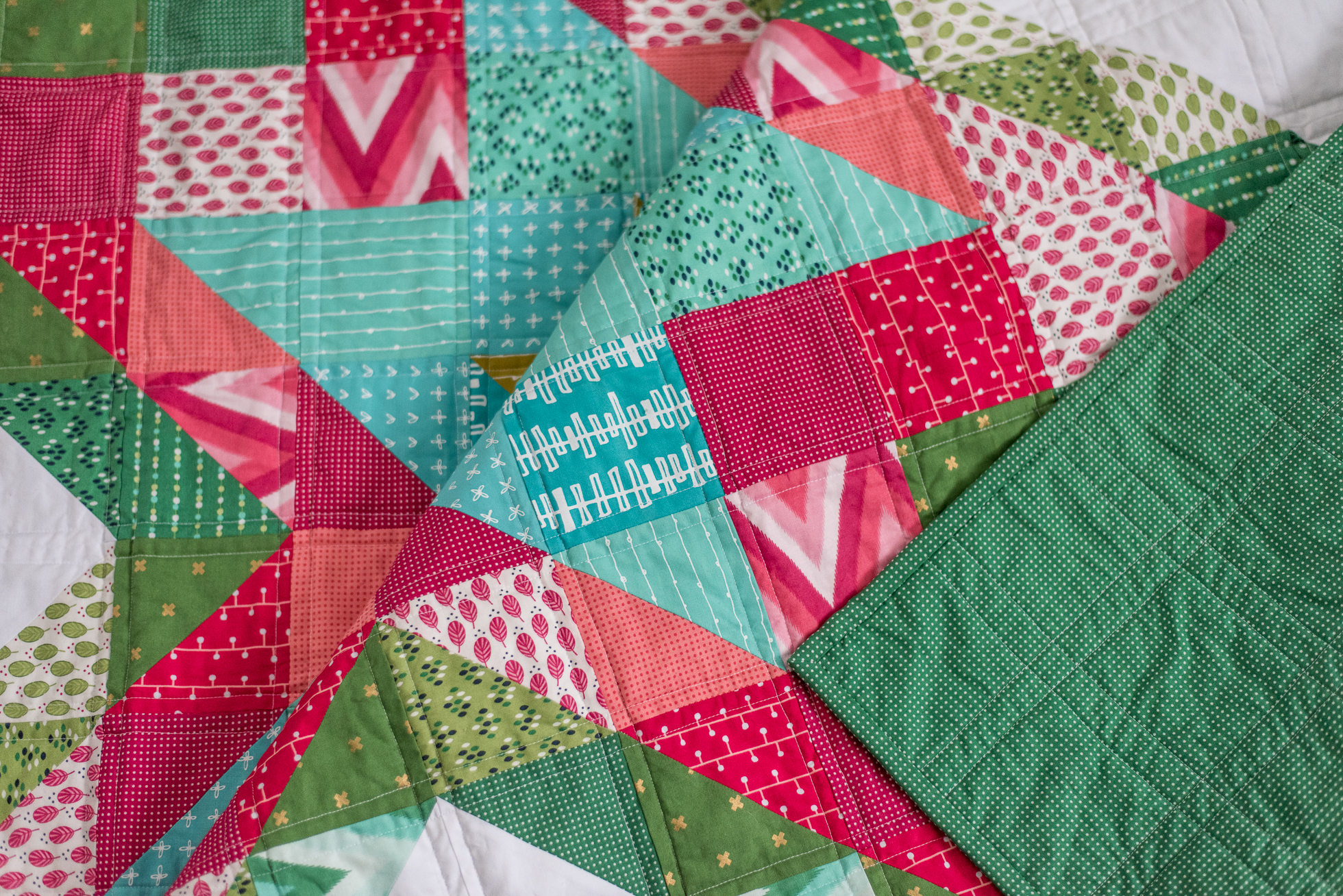 This one is quilted with simple straight lines following the seams using my walking foot.  I use this walking foot for my Janome sewing machine.   Using a walking foot will make all the difference in your straight line quilting!  The walking foot pulls all of the layers evenly through your machine so way less worry of pulling fabrics.
When quilting with my walking foot, I usually increase my stitch length to about 3 for a longer stitch.   I also prefer to use Connecting Threads 50wt thread when quilting.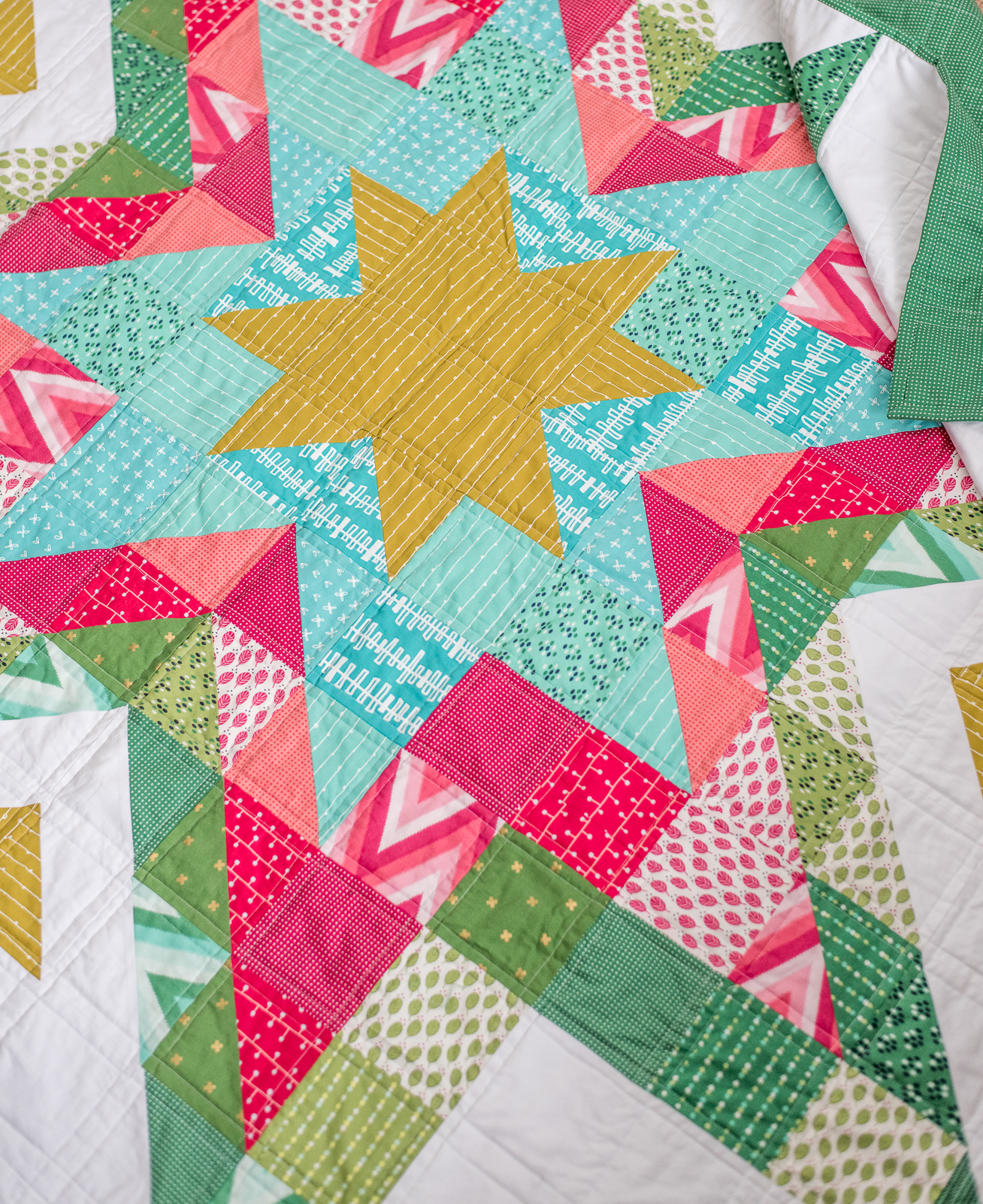 If I'm not using a black and white striped binding I'm usually using the backing as the binding.
Two reasons for this… One, I like how it looks.   Two… it's the perfect way to use up that extra fabric that gets trimmed off your quilt!   That trimmed backing fabric doesn't get wasted and there is usually plenty of it for binding. 
You can find the Expanding Stars Quilt Pattern in my shop.
Materials Used:
Various fabrics:
Karen Lewis for Robert Kaufman
Cotton and Steel
VandCo fabrics for Moda
Kona White by Robert Kaufman
Thread: Connecting Threads 50wt
Spray Basted
Quilted using my walking foot
Pieced and quilted on my Janome sewing machine
Batting is Warm and White