Scrappy Hearts Quilt
I'm so excited to share this heart quilt today! Scrappy Hearts quilt is a fun and scrappy patchwork heart quilt just in time for Valentine's Day!
You can find the Scrappy Hearts Quilt in the Quilty Love Shop.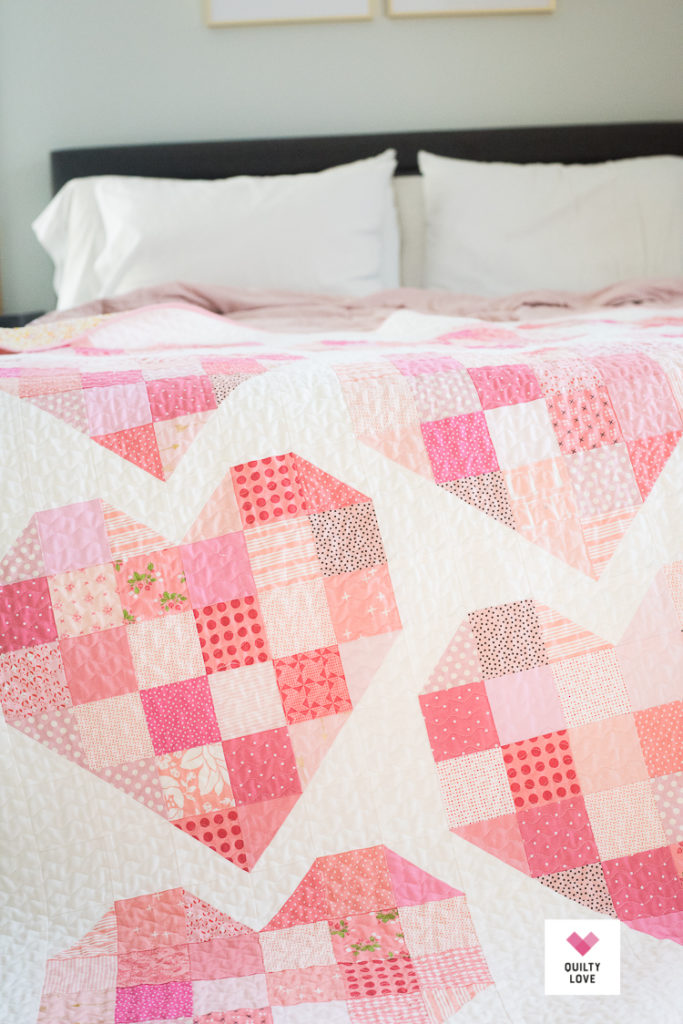 Scrappy Hearts quilt pattern
This happy scrappy heart quilt brought all the warm fuzzies as I was making it. It brought back a rush of happy feelings and really reminded me just how much I love quilting.
Scrap friendly quilt
Scrappy Hearts is designed with your scrap stash in mind. It's a perfect quilt for digging through the scrap stash. Stick with one color like I did here with the pinks, or choose a few to make up your blocks.
The pattern does include fat quarter cutting instructions also.
Solid or scrappy background
The pattern for this heart quilt includes instructions for using both a solid or a scrappy background. I'm excited to make up a scrappy version using all of my low volume scraps as the background.
Baby, throw and twin
Scrappy Hearts quilt includes instructions for three quilt sizes! Make a baby size, throw size or a twin size. Or, make one block as a mini quilt!
Great beginner quilt
Scrappy Hearts is a perfect beginner quilt! It's part of the Quilty Love simple series patterns which means it's quick, easy and beginner friendly. This quilt goes together in no time.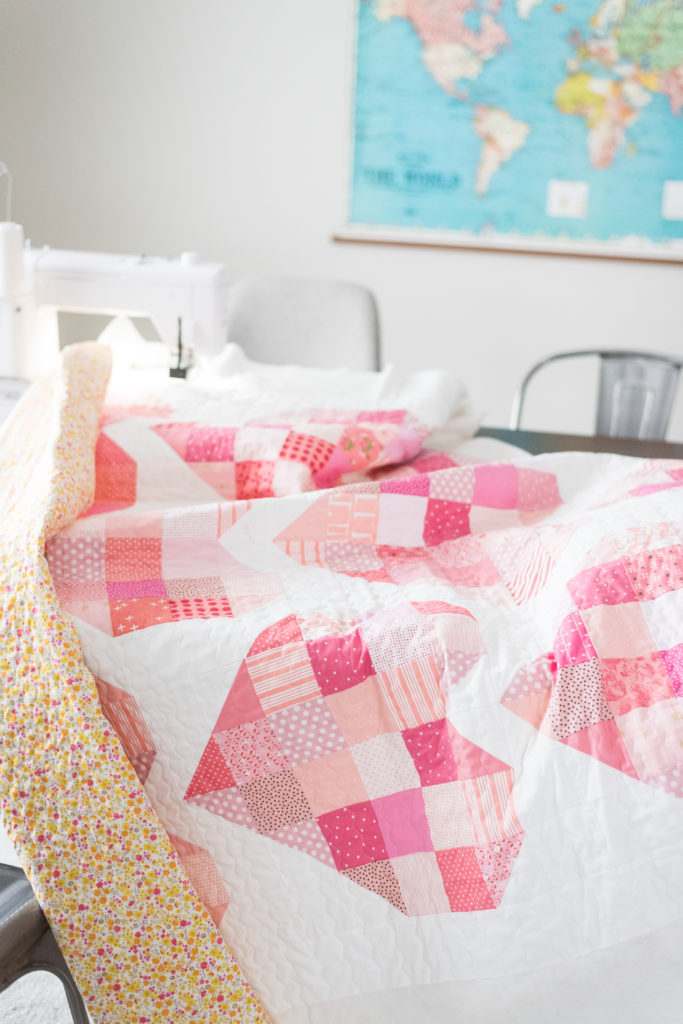 I used all pinks for my version of the Scrappy Hearts quilt. Majority of these fabrics came from my scrap bins with a few additional fat quarters from my stash. I love that this quilt can be made entirely from scraps! Especially if you do a scrappy background. I plan to do a scrappy background for my quilt along version. I'm so excited!
Scrappy quilts are just so much fun to make. They tend to bring back all of the happy memories of the previous quilts made with the scraps. I think that's why I love them so much.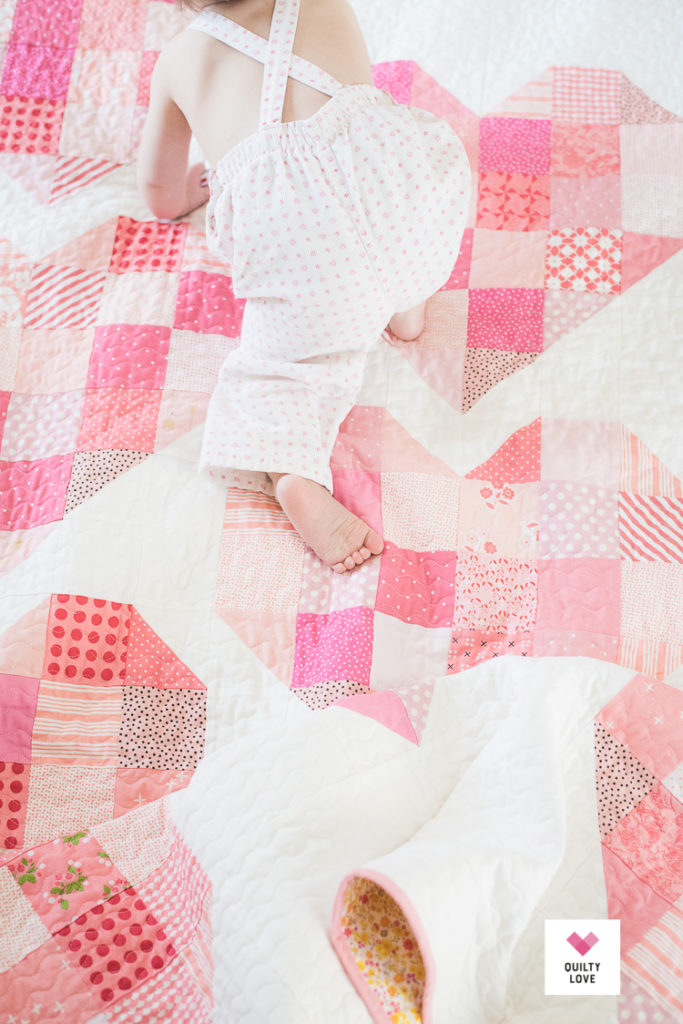 I dressed the baby in these cute vintage overalls from the 60s for a quick Scrappy Hearts photo shoot. She's busy these days so you have to work quick with her!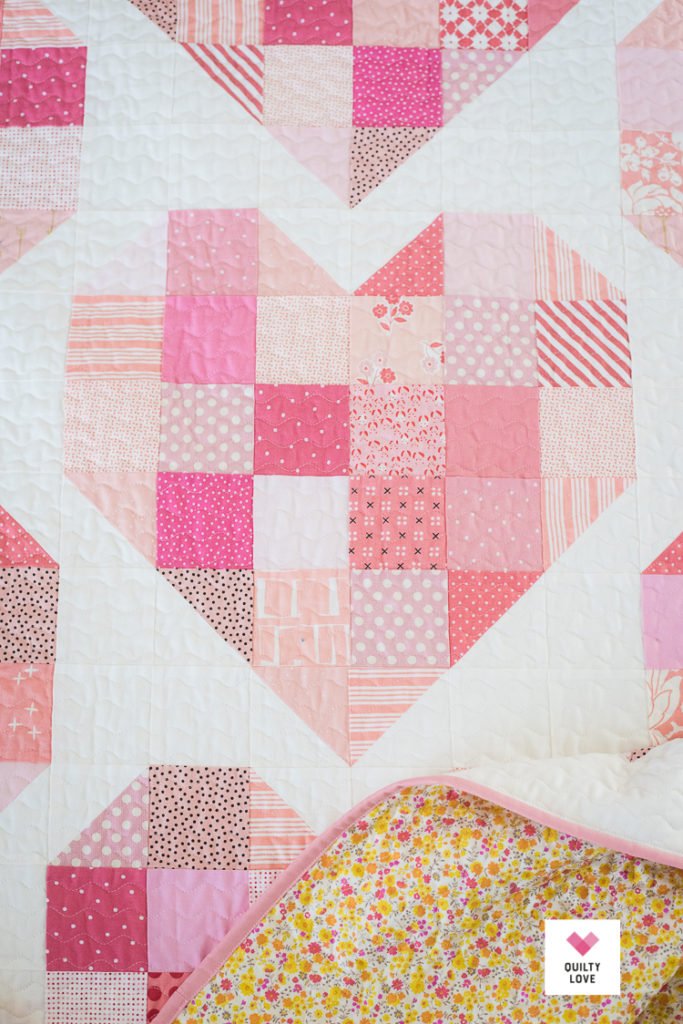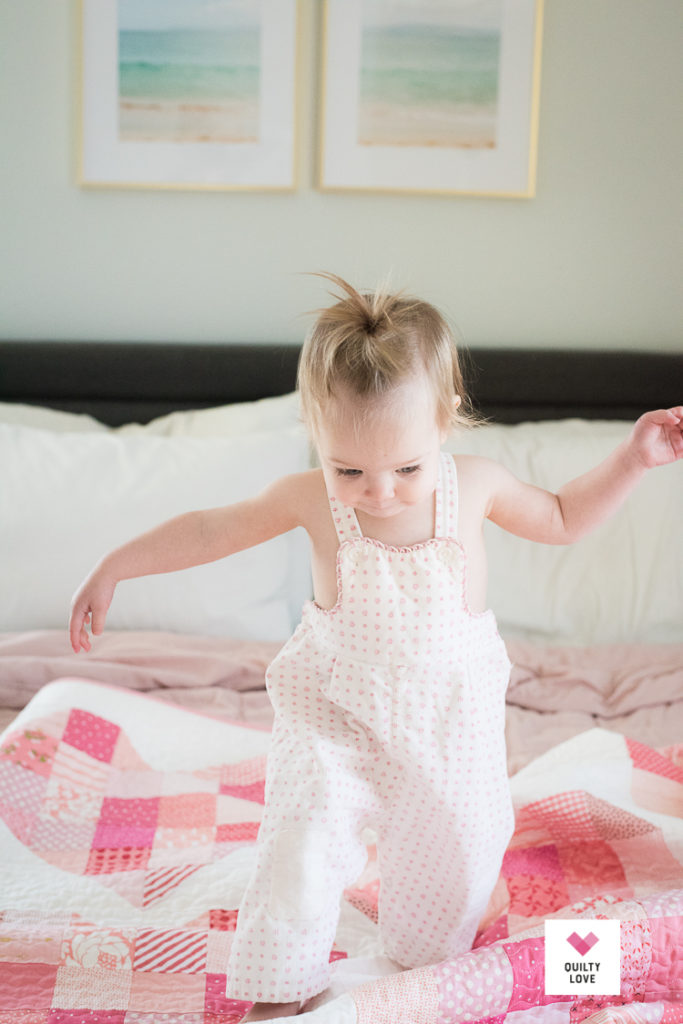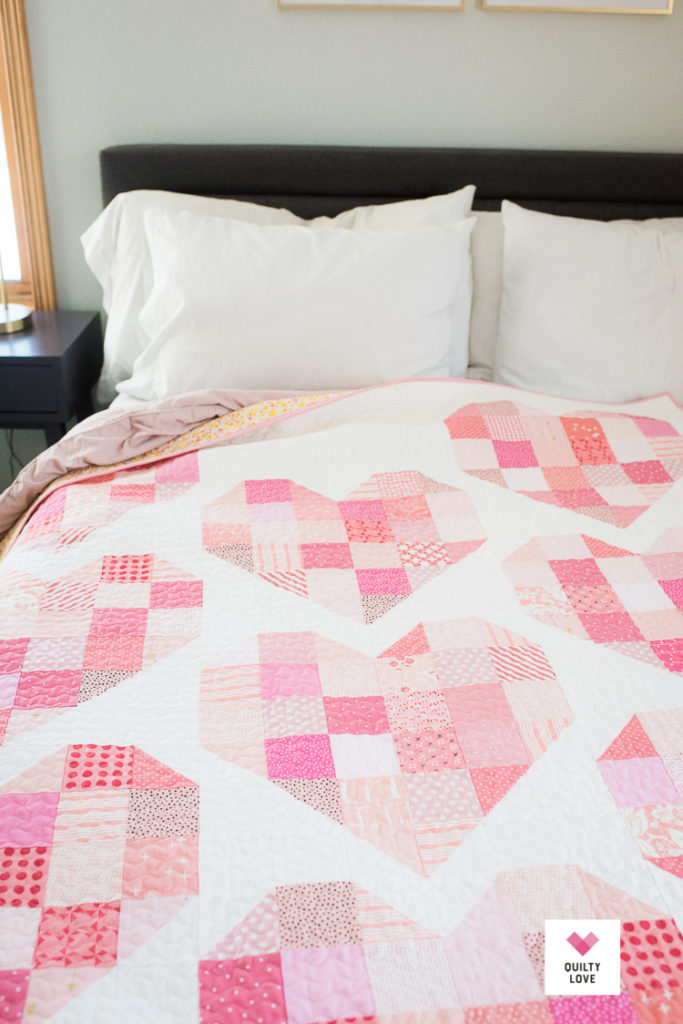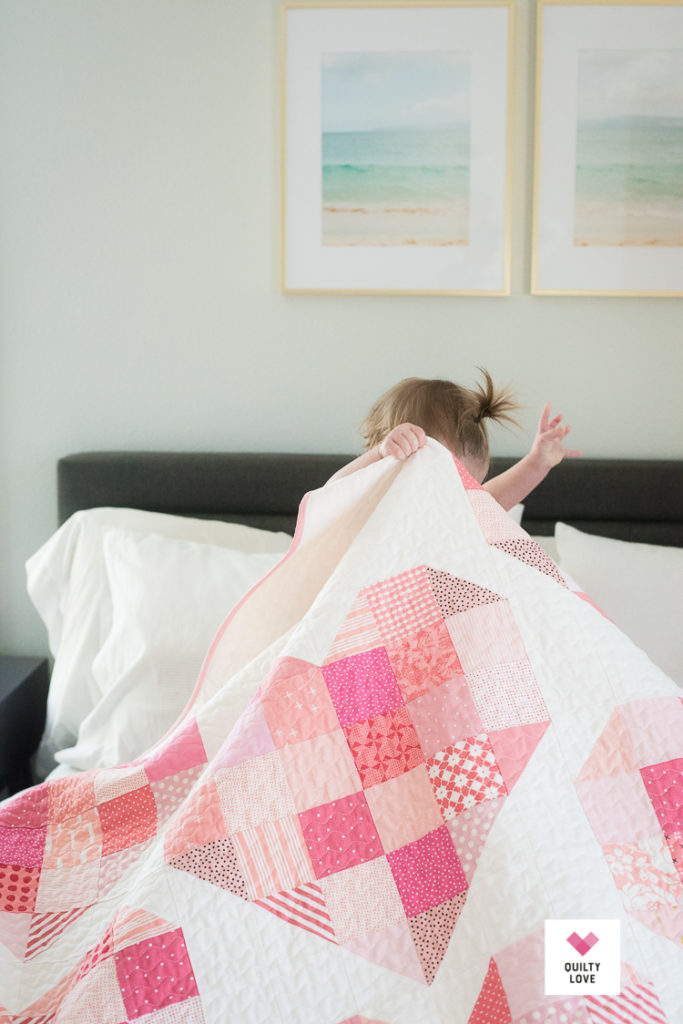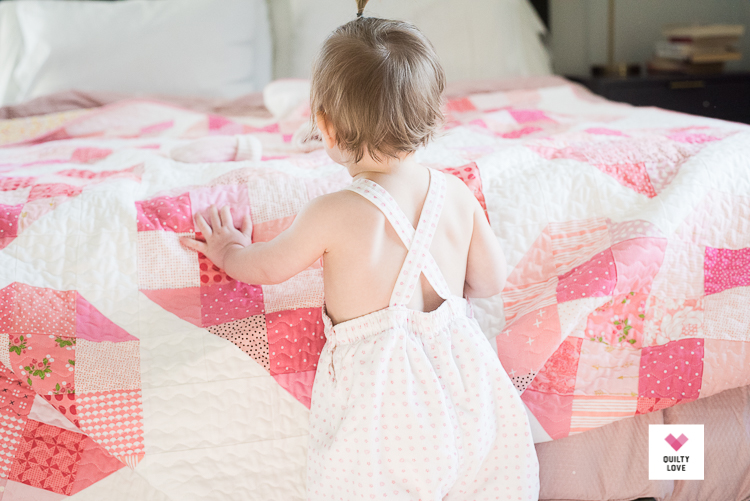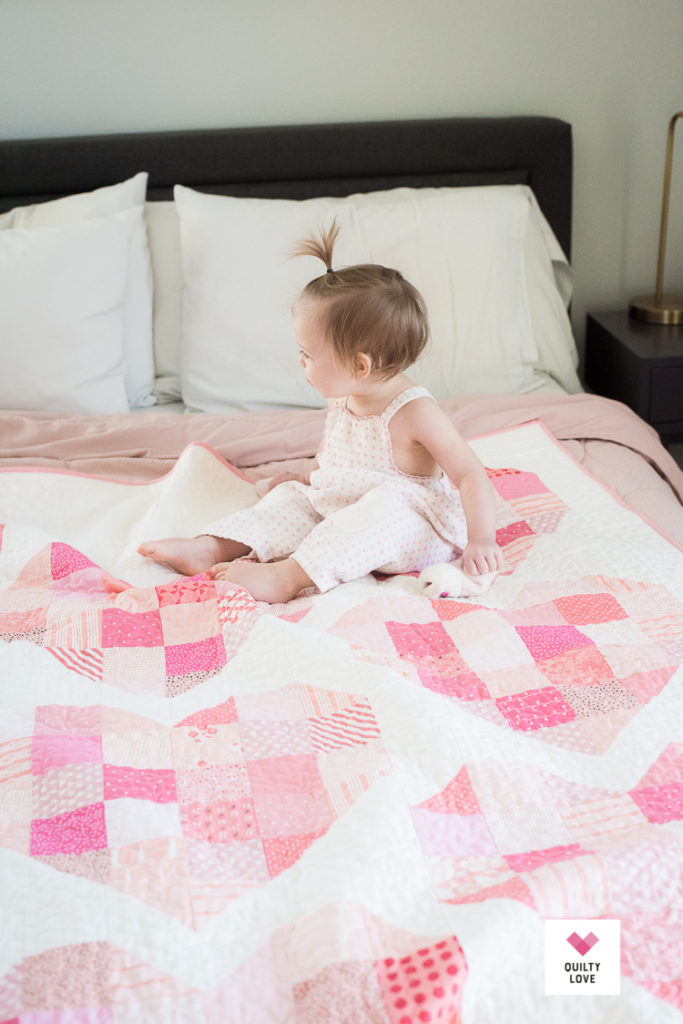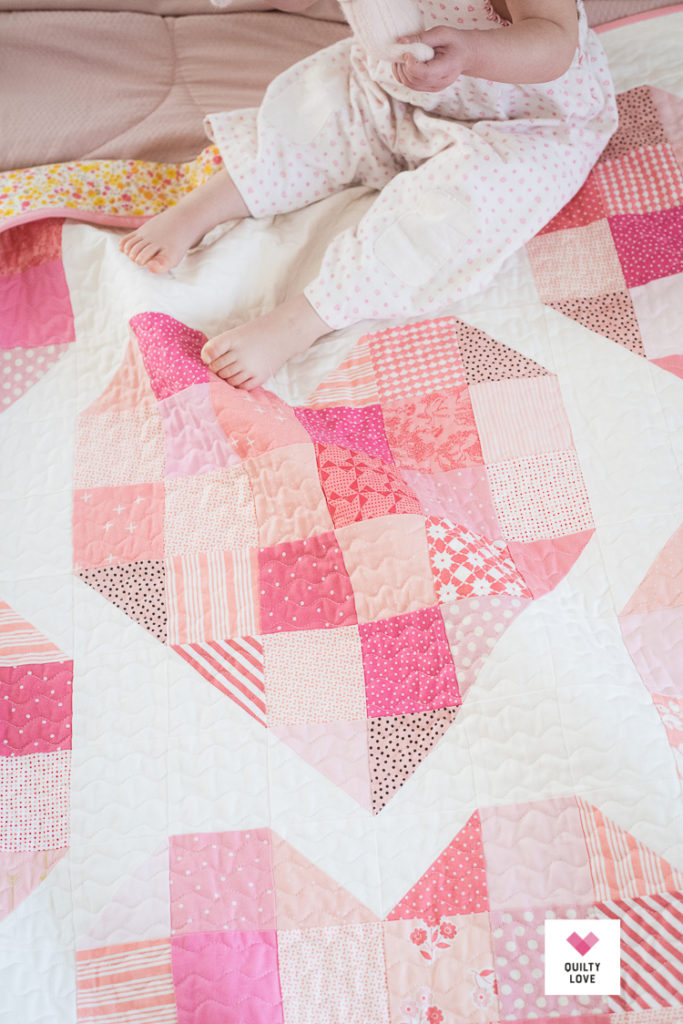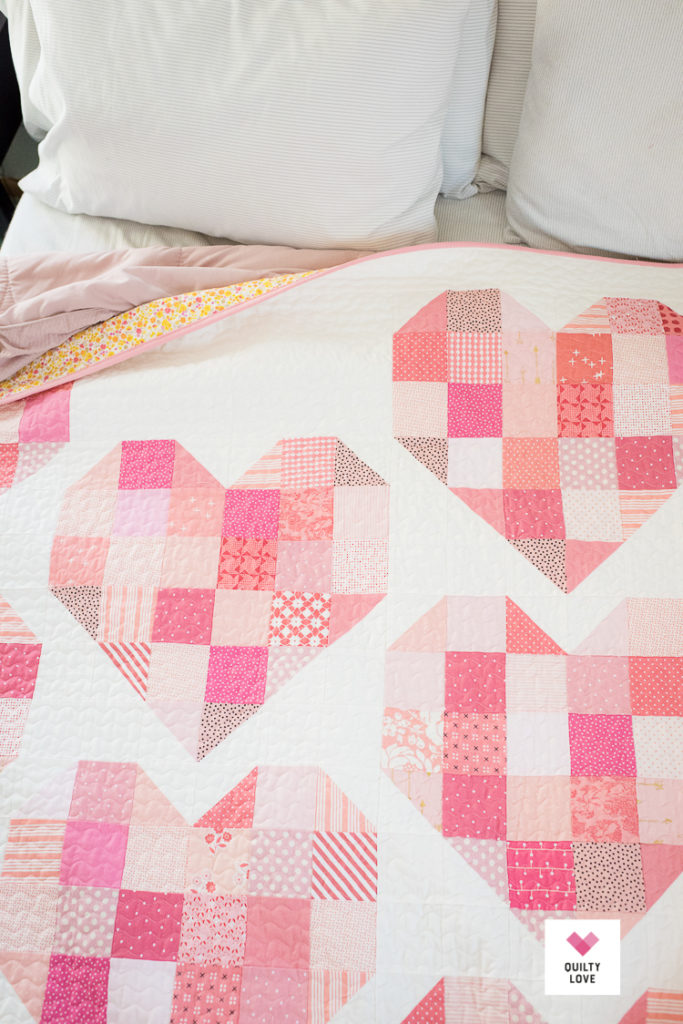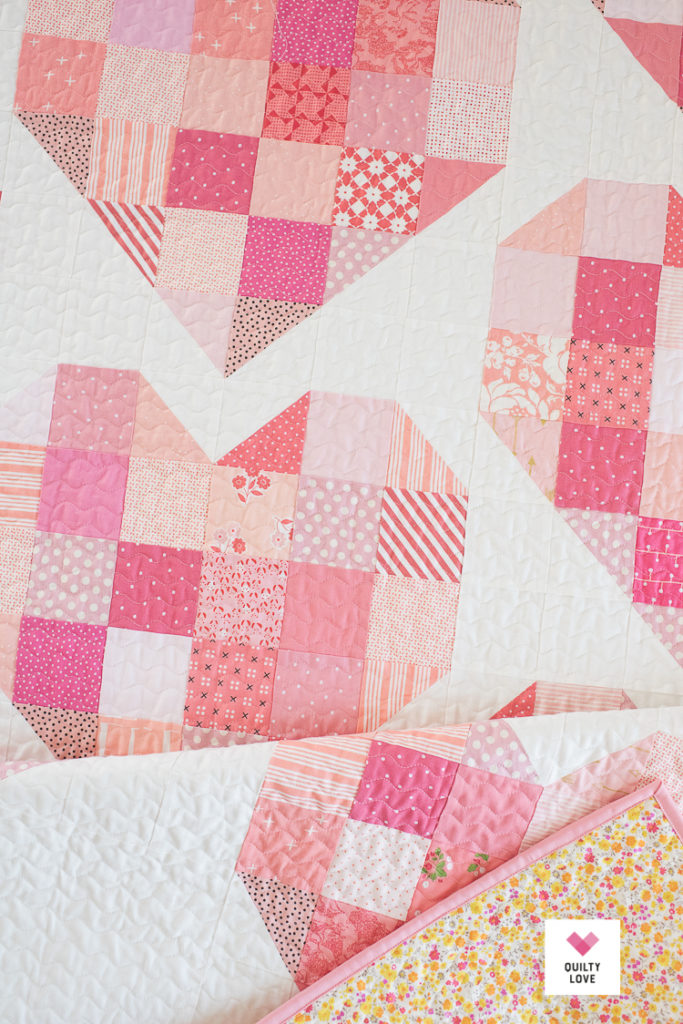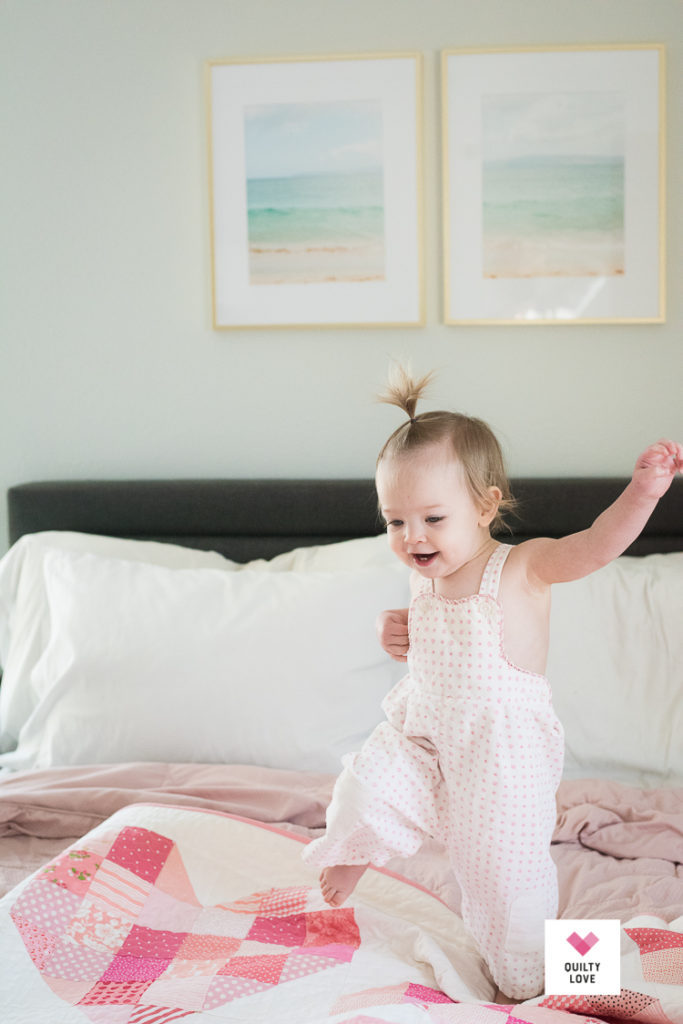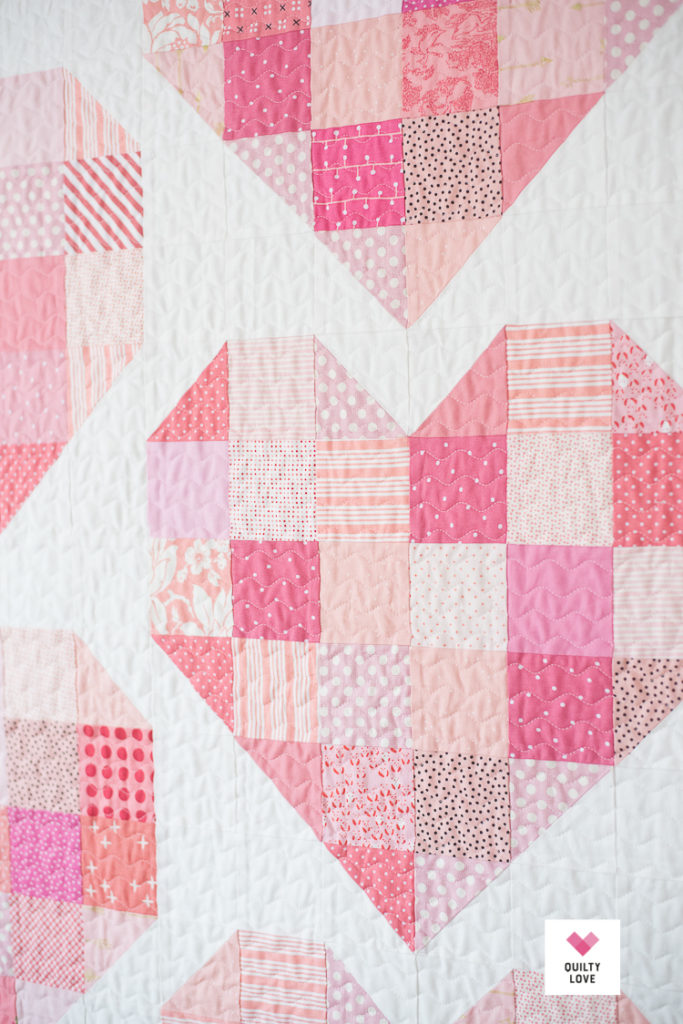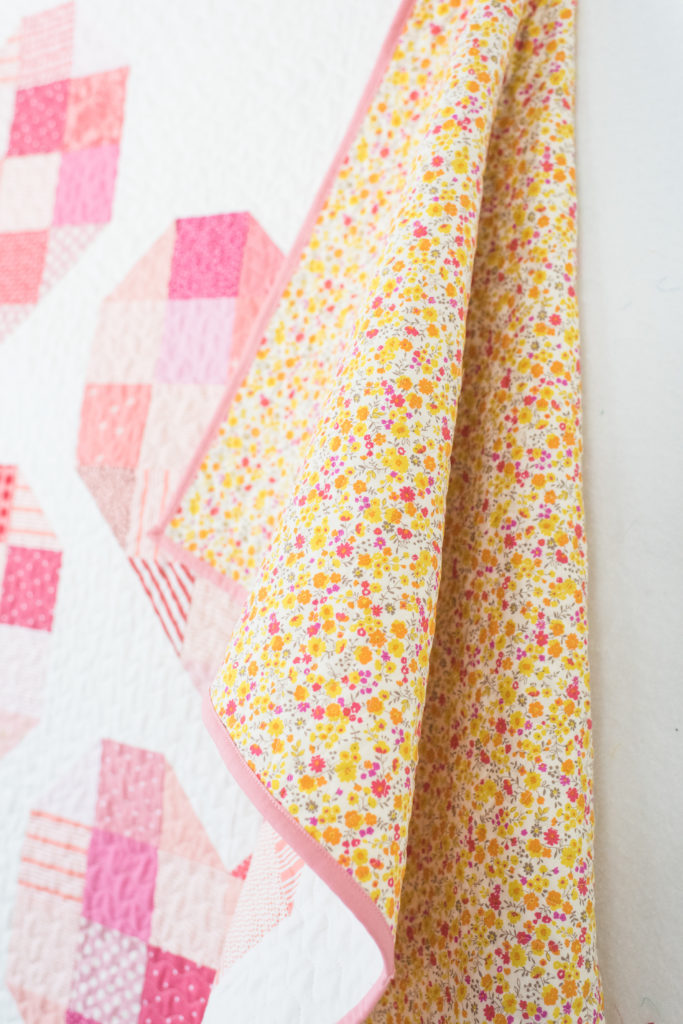 I had this pretty yellow floral fabric in my stash for the backing. I've been saving it for the perfect quilt and I love how it pairs with this pink heart quilt. The fabric is a floral by Sevenberry for Robert Kaufman.
Quilting
I quilted this Scrappy Hearts quilt myself on the Janome MC6700p using a walking foot. This is the serpentine stitch that I love so much. It's done the exact same way as the zig zag stitch in this tutorial but with the wavy setting instead.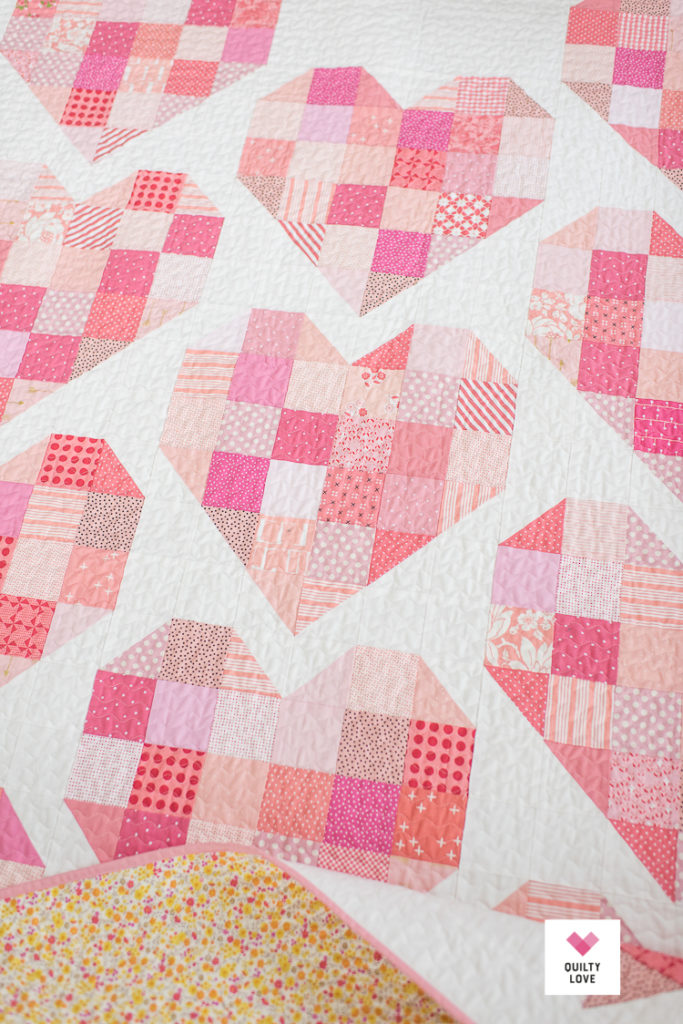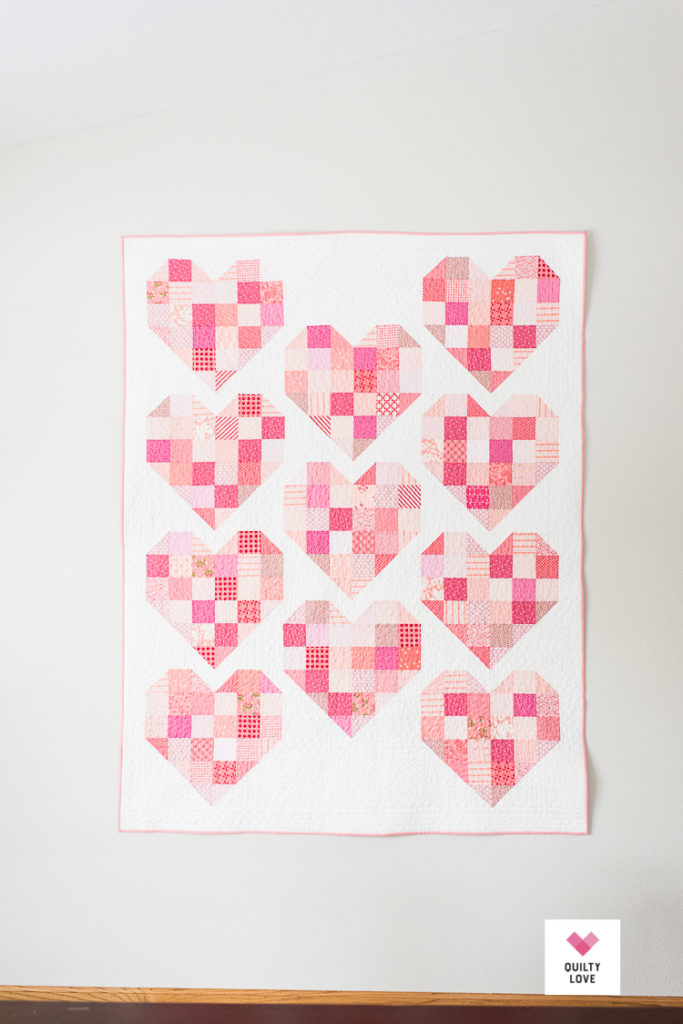 I hope you guys loving making this quilt! You can grab a copy in the Quilty Love pattern shop.