Foxy Loxy
Elizabeth Hartman's Fancy Fox pattern is so adorable.   I became smitten with it though when I came across Red Completely Red's red and orange version of this quilt. 
I started collecting red and orange fabrics for my own quilt and after looking at this stack of fun fabrics for only a day I couldn't resist jumping in.    This pattern came together very quickly and was a really fun one to make.   The 7 year old saw me making it and promptly claimed it as his own and renamed it "Foxy Loxy".
Fabrics are a mix of fat quarters from my local quilt shop.   Background fabric is Carolyn Friedlander's Grey Crosshatch.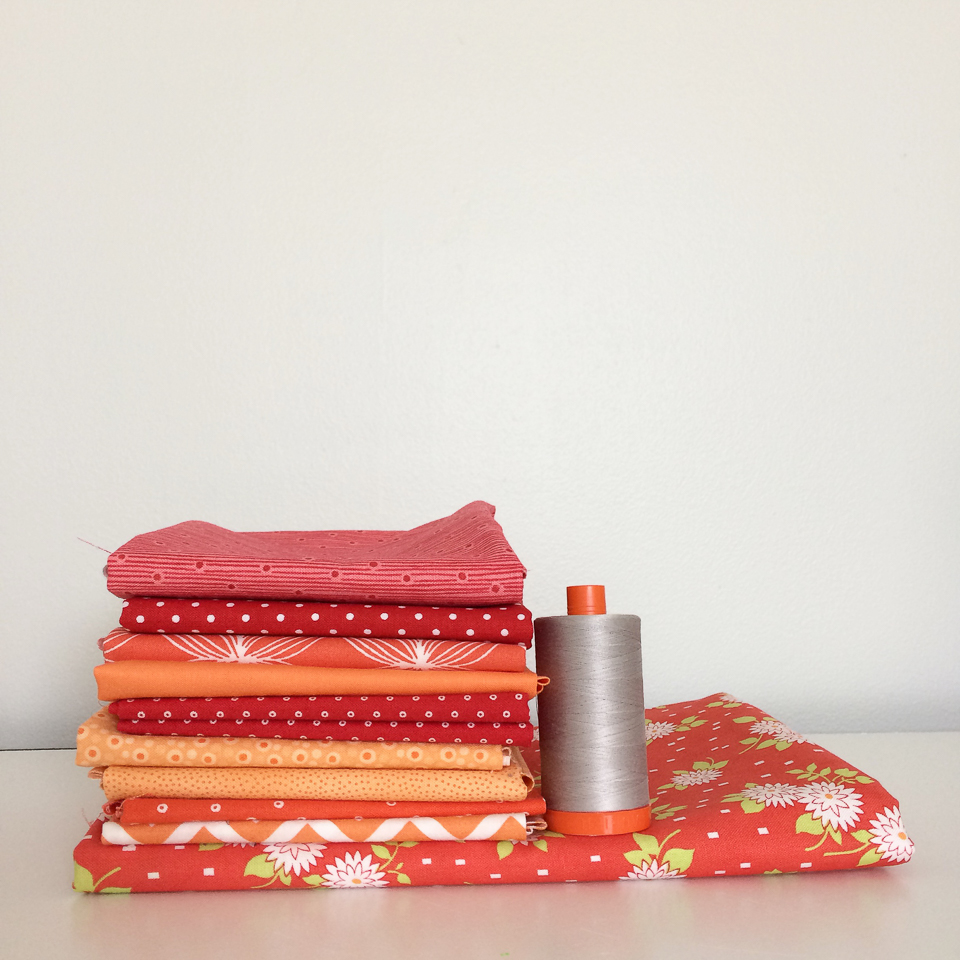 I have a possible backing fabric coming in today so this may be a completed quilt very soon!