Handmade fabric Plus Squared Quilt
Today I'm sharing yet another Plus Squared quilt.   This is the third one I've made and each one has been a favorite.   This Plus Squared quilt uses Handmade fabrics by Bonnie and Camille.   I used the new treat size moda precuts for this one.
You can find the Plus Squared quilt pattern in my shop.
I thought the snow was looking kind of pretty on the trees today so I ventured outside for a few photos.   Plus I just got a new lens the other day that I kind of wanted to try out.
I decided to go for free motion quilting on this plus quilt!   I'm not a very confident free motion quilter but know the only way to get better is to do more of it.   My stitches are quite uneven and there are more jagged edges then there should be but when you stand back and look at it overall it's not bad.   That goes for all quilting!
If you are getting discouraged, look at it from a distance and it's never as bad as you think.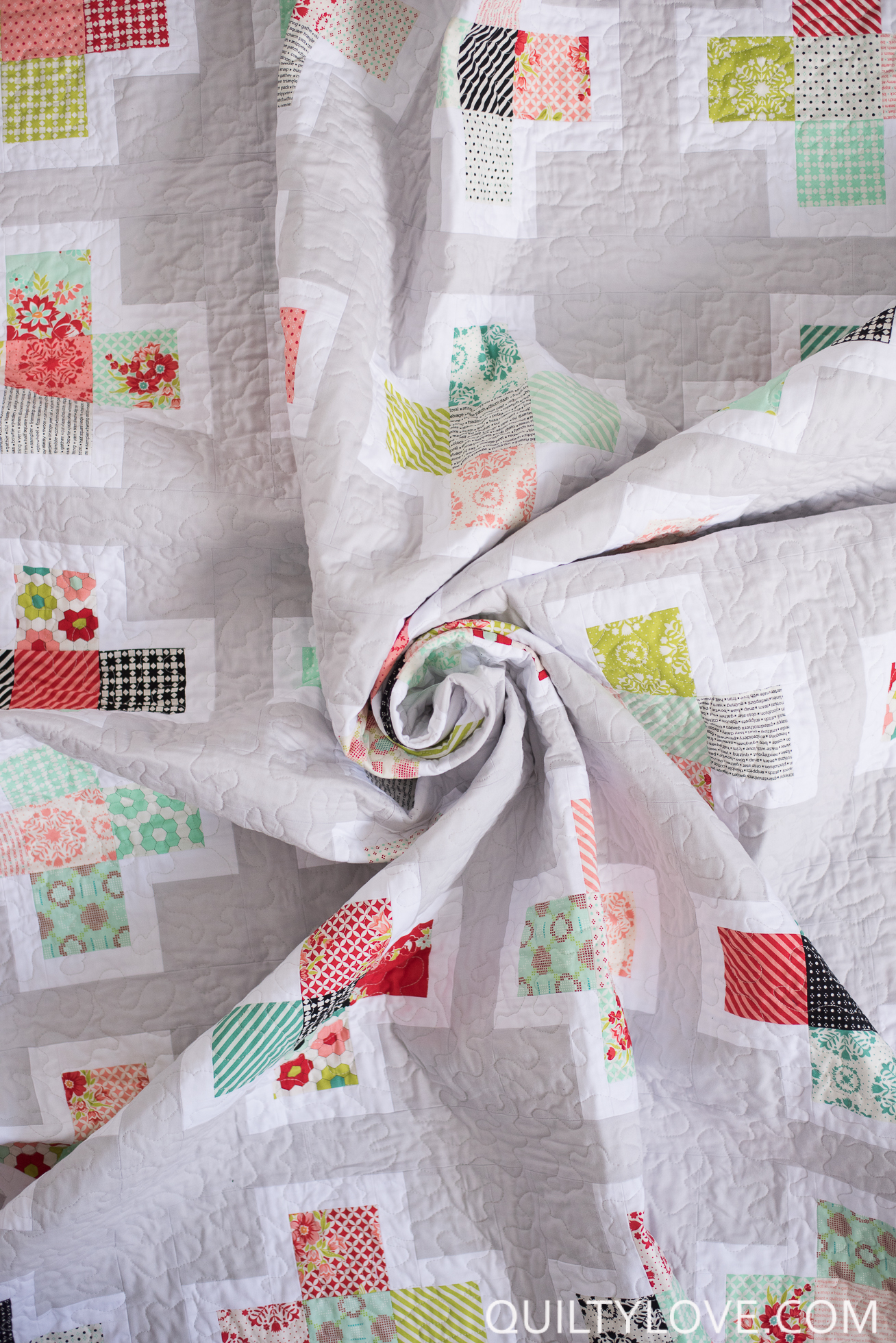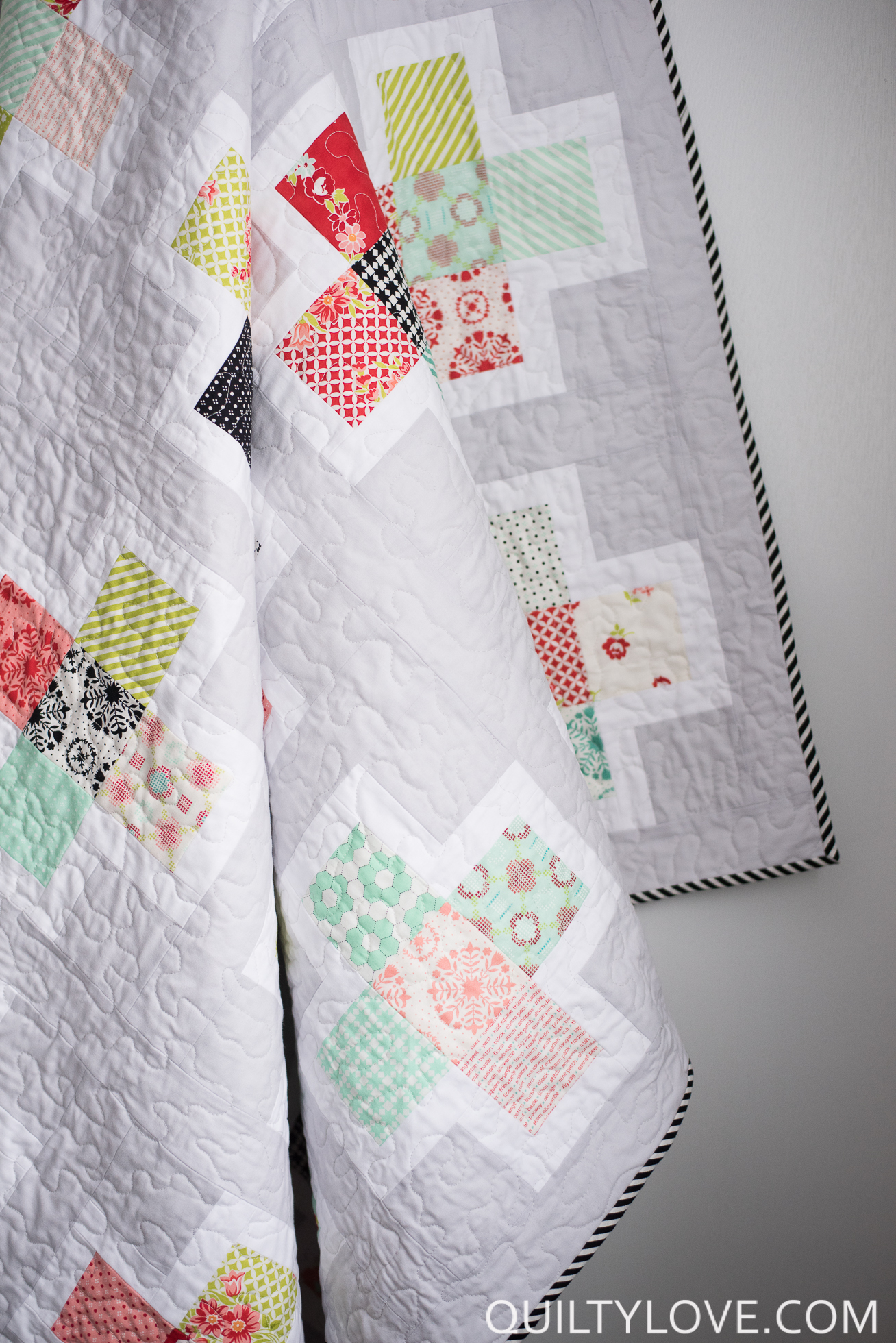 I do love a subtle backing!   I chose this polka dot print from the Handmade line and absolutely love how it looks.   I want a bolt of this stuff now!   I finished it off with a bias striped binding.  Really into the black and white striped bindings again 🙂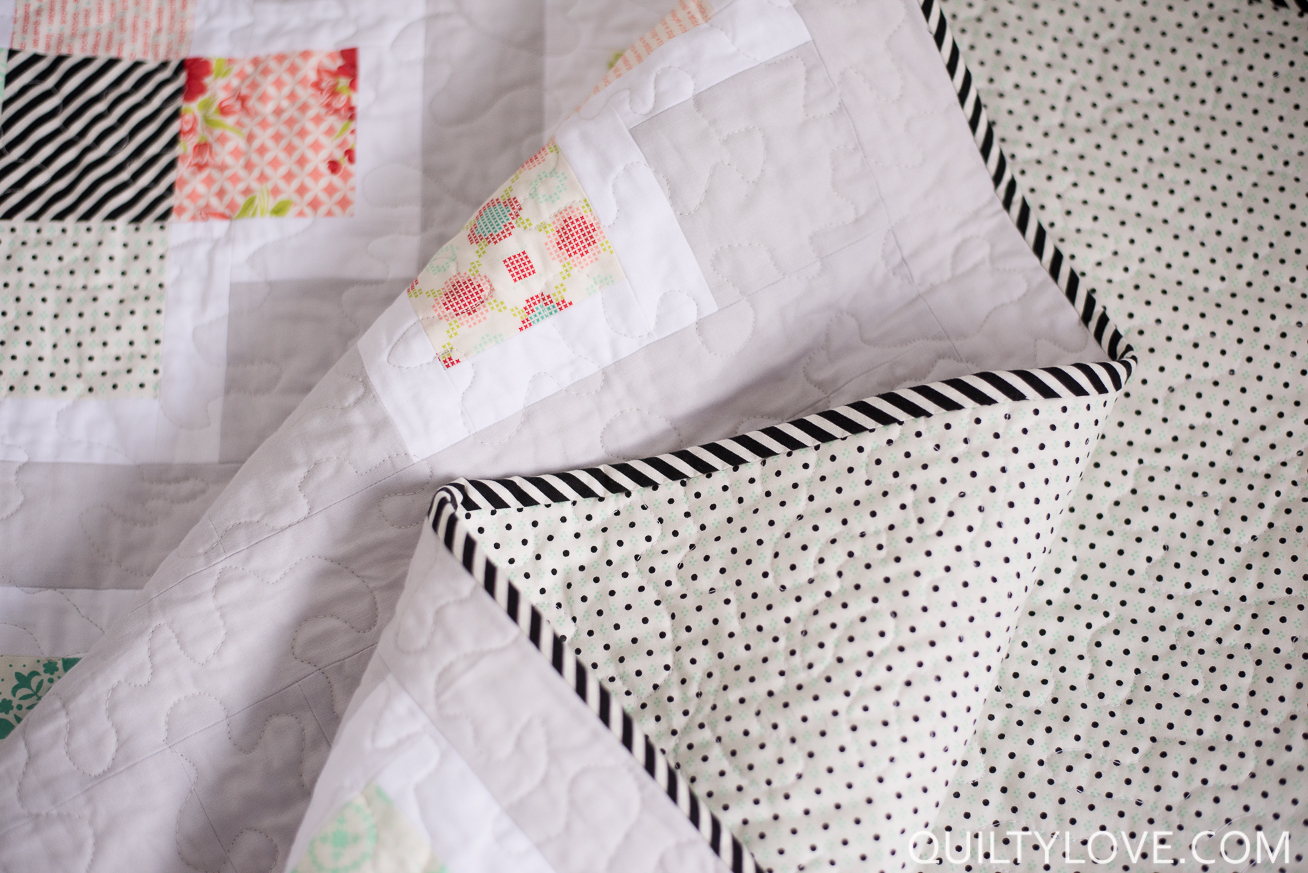 This a throw size and uses 4 treat precuts.   Pattern is in my shop as a PDF download or a hard copy.
Fabrics:
Handmade by Bonnie and Camille for Moda
Grey:   Kona in Silver by Robert Kaufman
White:   Kona in White by Robert Kaufman
Batting:   Warm and White