Quilty Stars Quilt pattern – The Scrappy blue one
There is a brand new scrappy star quilt pattern in the Quilty Love shop today! I'm excited to tell you all about the Quilty Stars quilt pattern!
Join the slow summer scrappy sew along starting in July!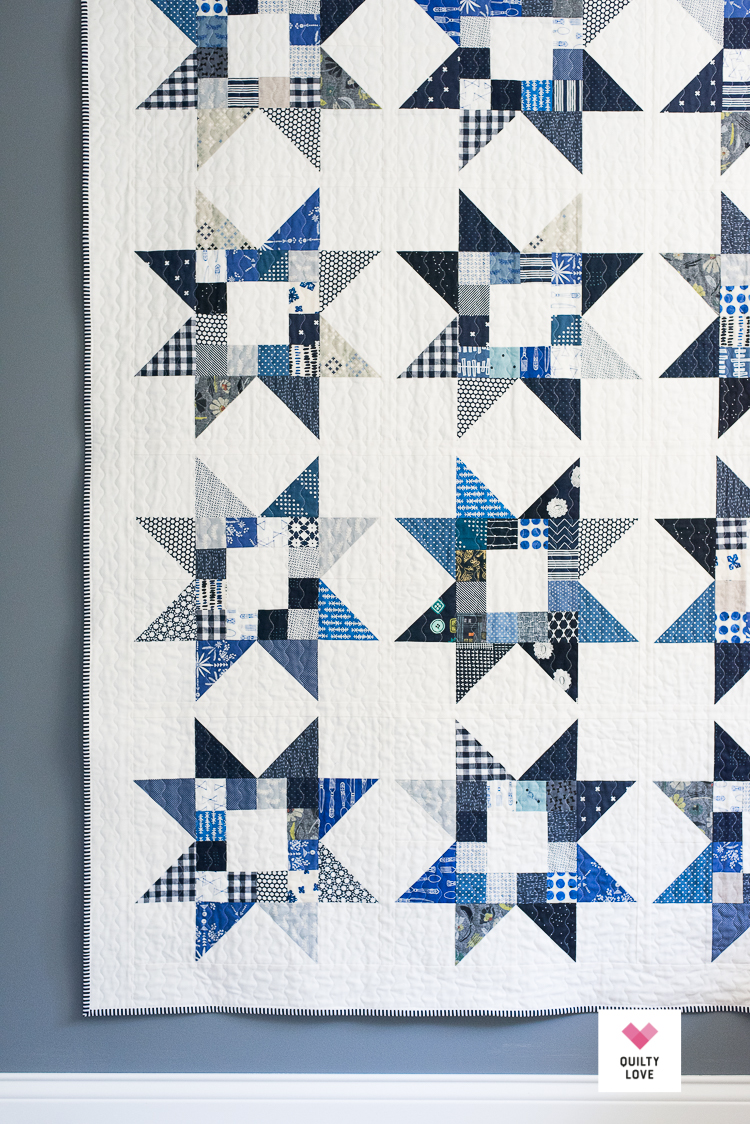 Quilty Stars quilt pattern is a scrap friendly quilt pattern
This new star quilt pattern is inspired by my scrap bins 😉 I've been itching to make another scrappy quilt to help use up those scraps we all love to stash. Quilty Stars quilt pattern is a scrap buster or stash buster for sure!
The test block is made up full on scrappy. The pattern includes instructions for a scrappy background as shown in the block below or a solid background as shown in the cover version.
This pattern is designed around digging through those scrap bins. I tried to keep the sizes compatible with fabric sizes you might find in your own scrap bin.
All the quilt sizes
Quilty Stars includes instructions for a baby size, throw size, twin size and a king size.
Fat quarter, fat eighth and charm friendly
Feel free to dig through your stash for fat quarters, charm packs or fat eighths also! Any of those will also work for this quilt pattern.
Low volume background or solid background
I'm super excited to make up the scrappy version and hopefully make a dent in my scrap bins. I'm using a variety of low volume fabrics for my background. Low volume fabrics are the fabrics that read more neutral. They may still be a print but they are light in color and contrast nicely with a bold color.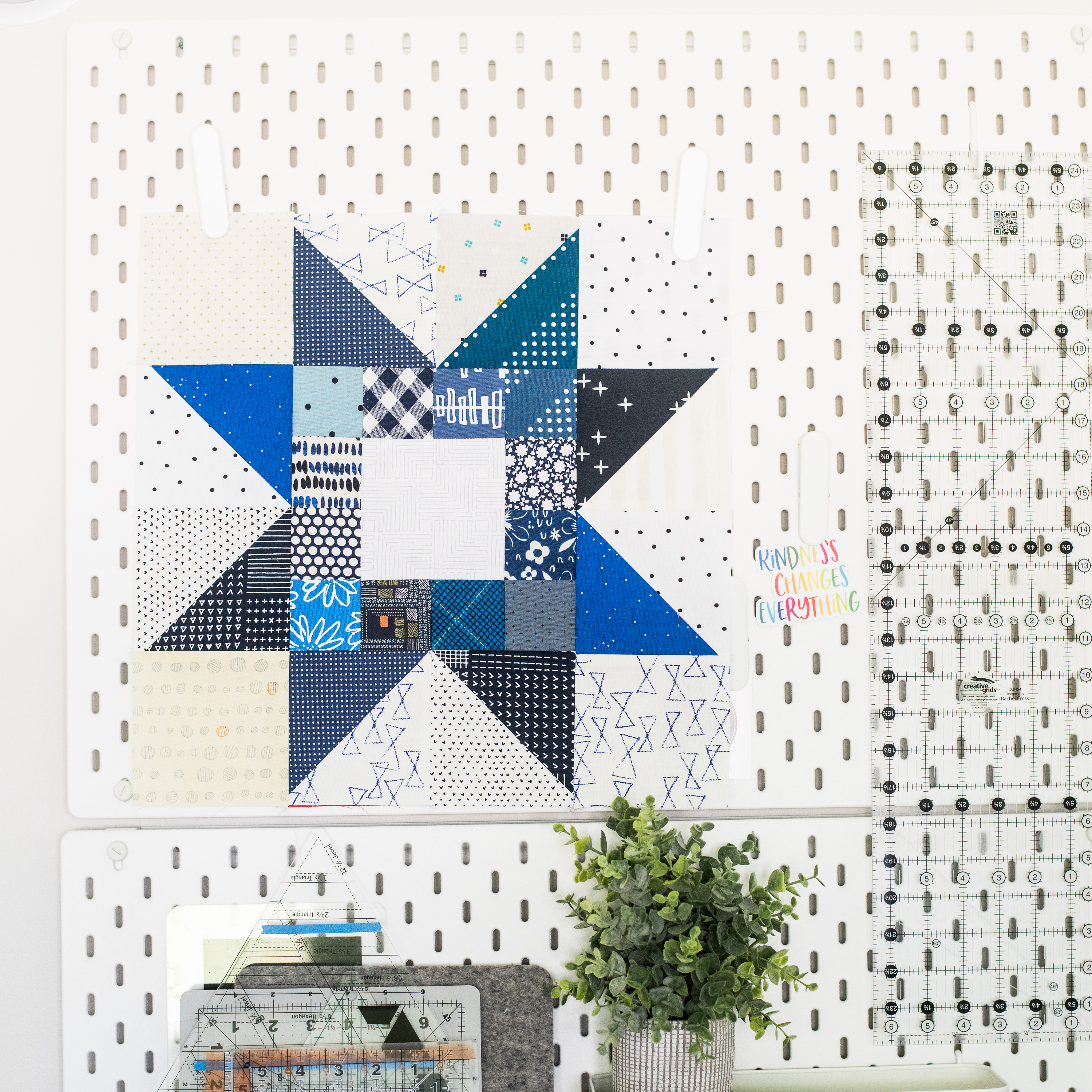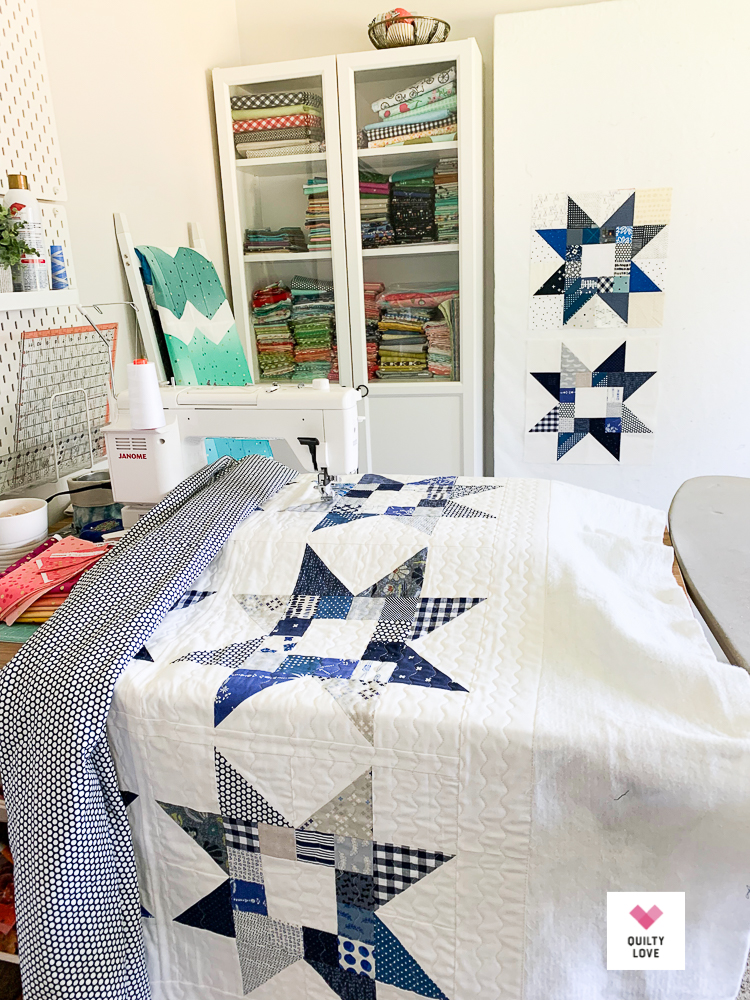 For the cover version, I used my very favorite scrappy color choice….blue! If I could only ever quilt with one color again, it would have to be blue. Please don't ever make me make that choice though…ha
I made up a few sample blocks in different colors below. I'm thinking I should just finish the rainbow and make a rainbow quilt 🙂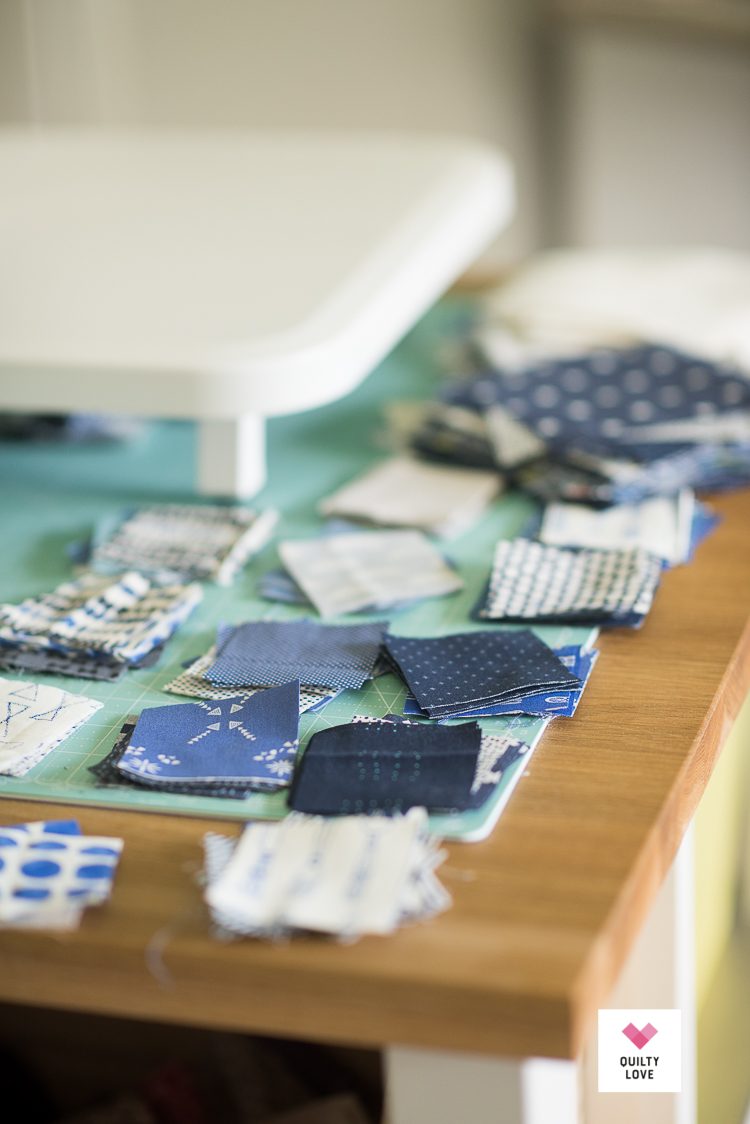 Monochromatic or colorful
Scrap quilts are such interesting quilts to make! All of the different prints mixed together make them so fun and pretty. Stick with a monochromatic color scheme like this blue one or go scrappy crazy with all of the different colors! There really is a lot of variety within this quilt pattern.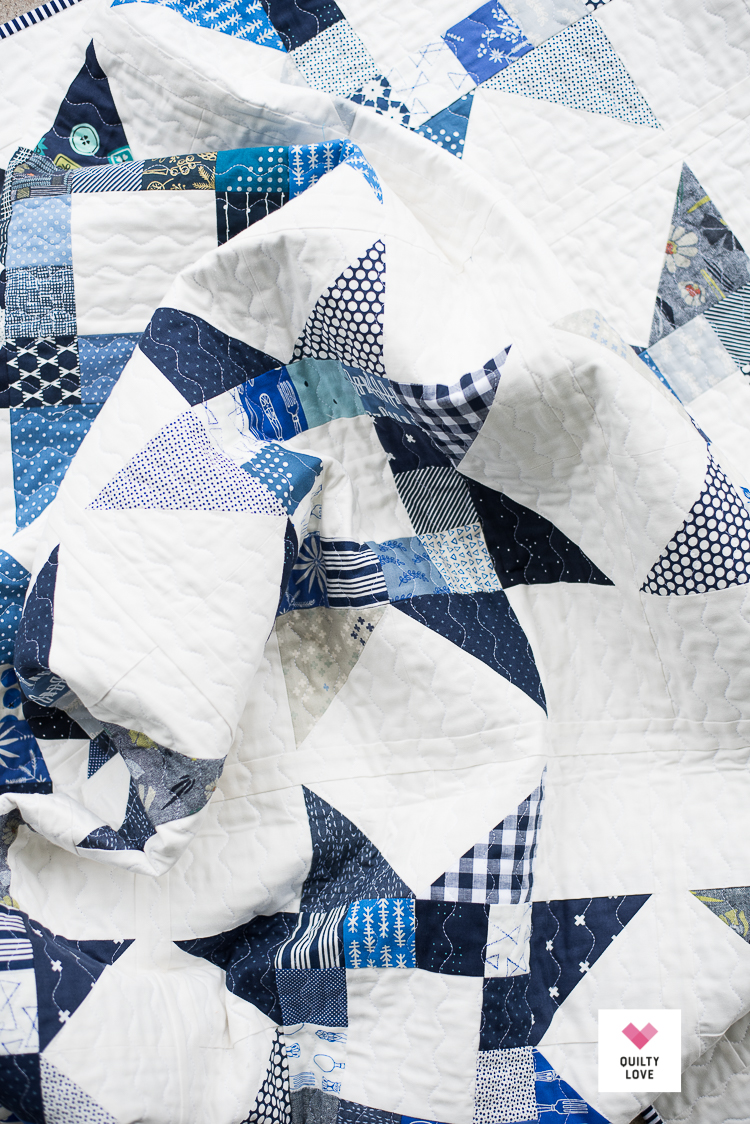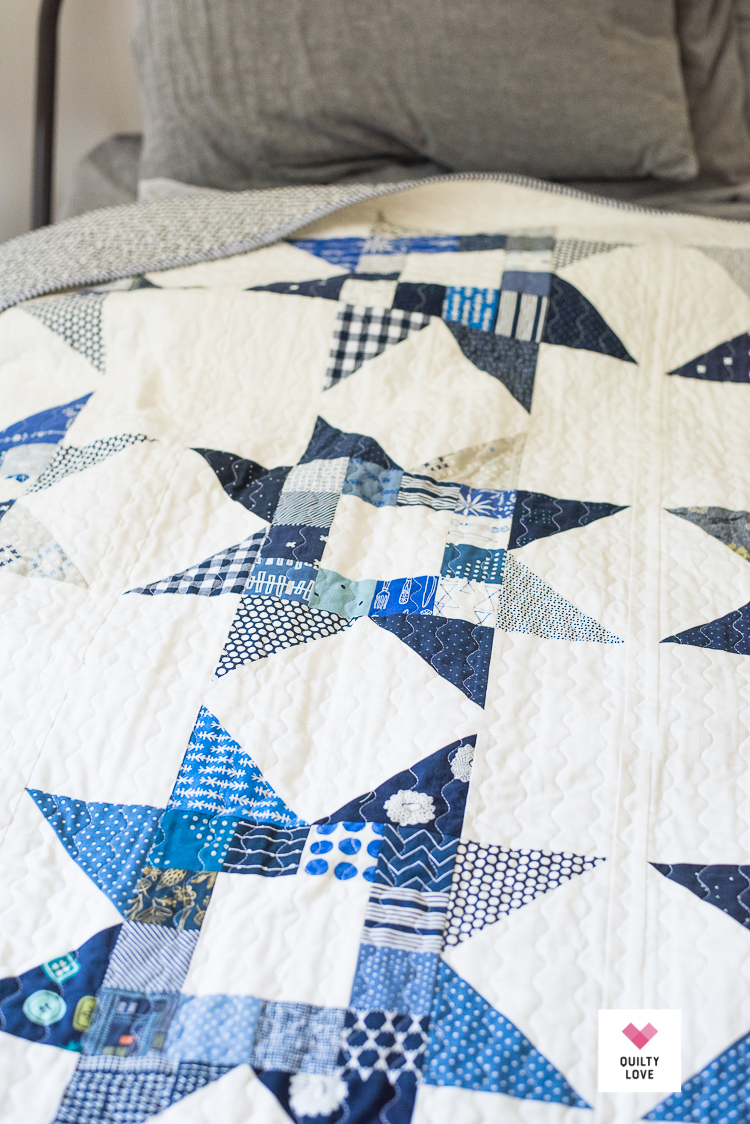 Star quilt block
The other thing that inspired this quilt besides scraps is the star pattern. I created it with the Fourth of July in mind. How fun would it be in a red, white and blue version?!
I don't have a lot of red scraps in my scrap bins so I just stuck with blue and white 😉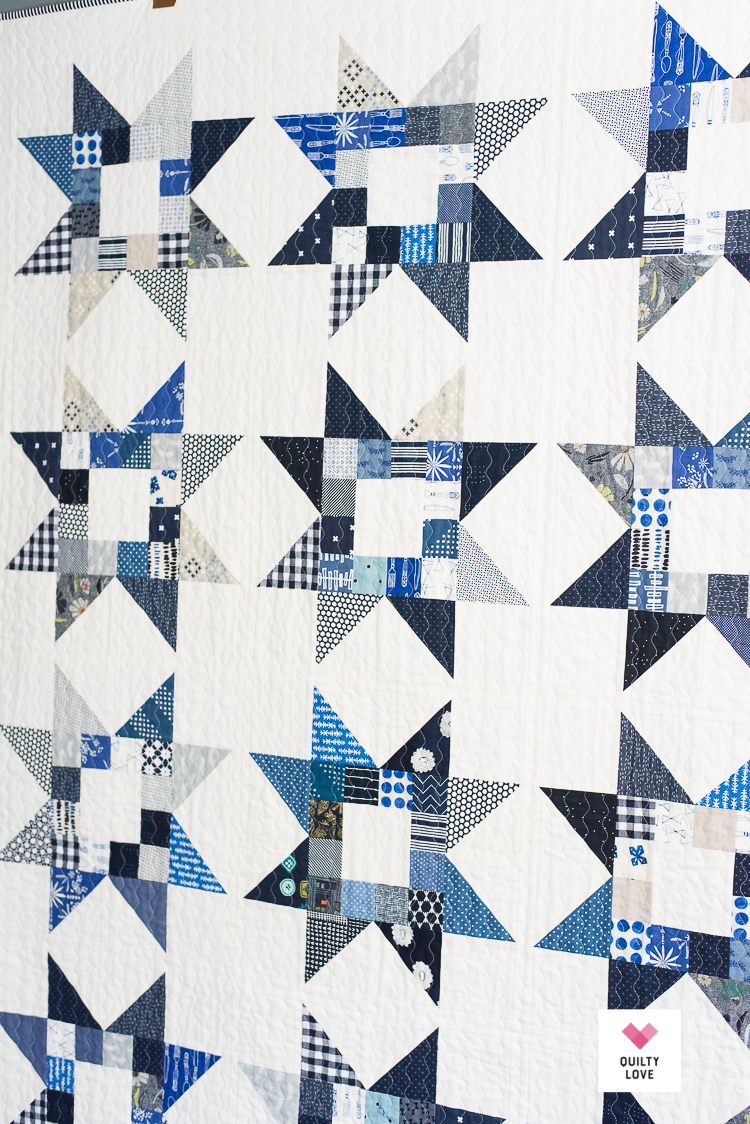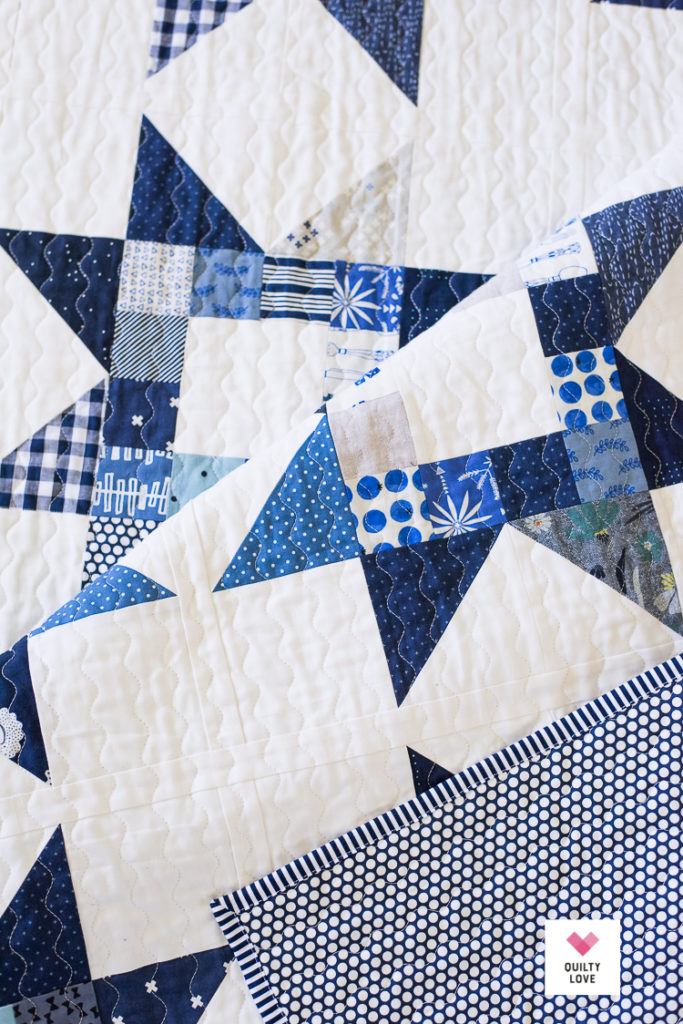 I kept this version all blue and white with a blue Bonnie and Camille basics polka dot backing and a navy Time Treasures striped binding.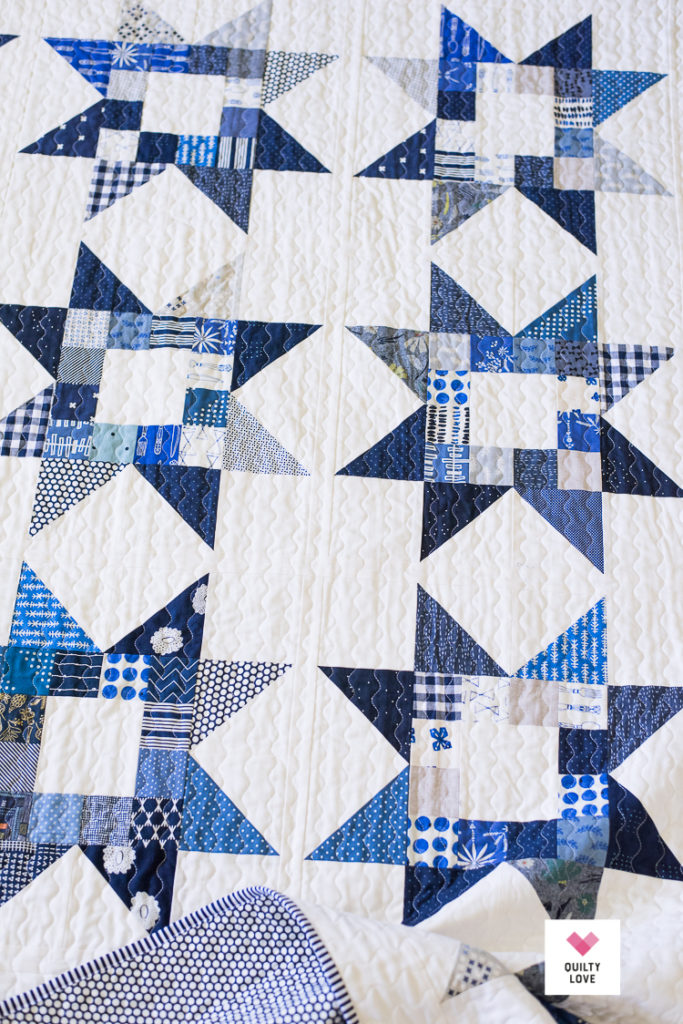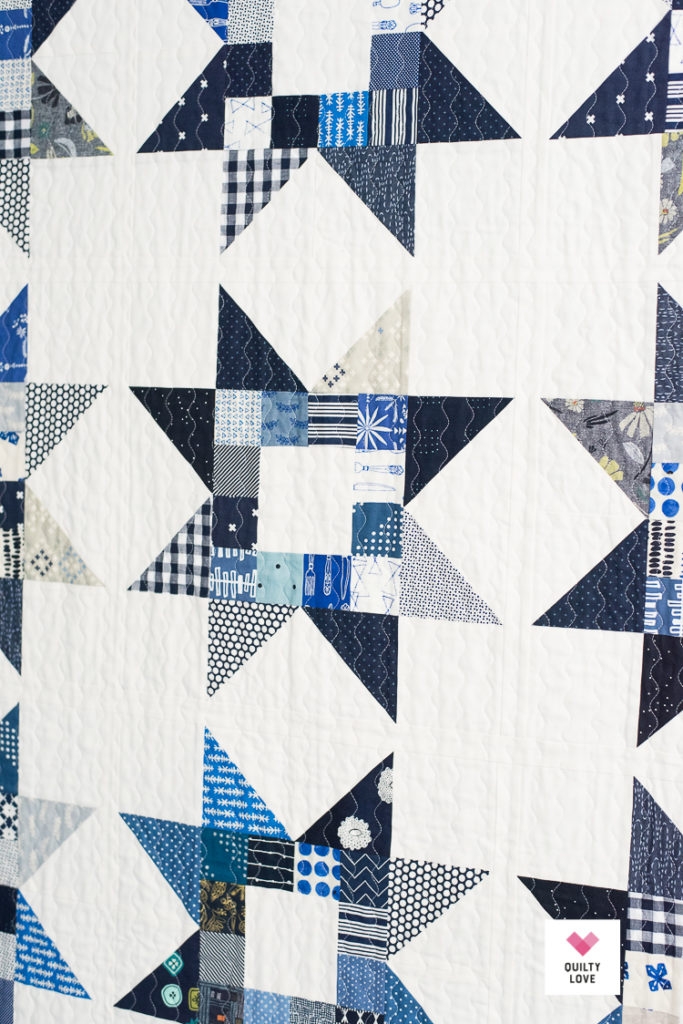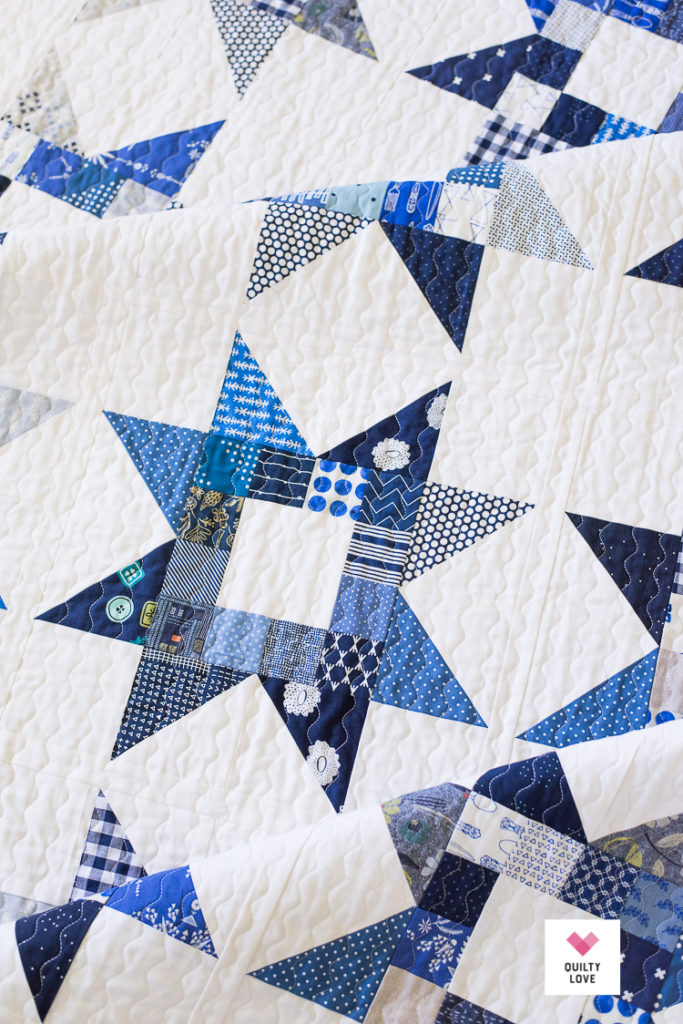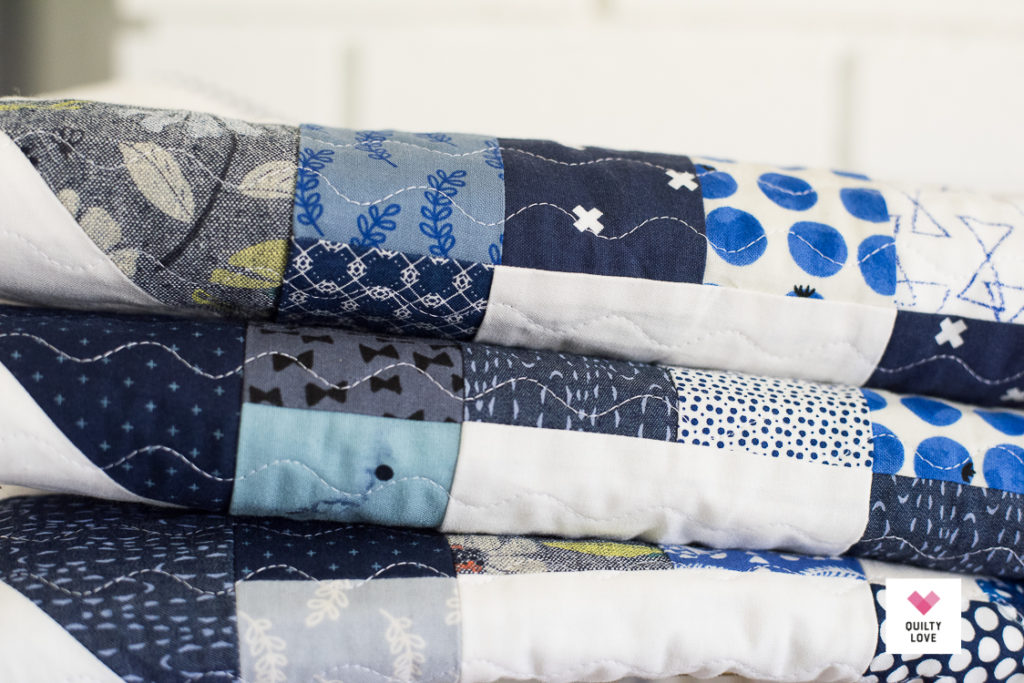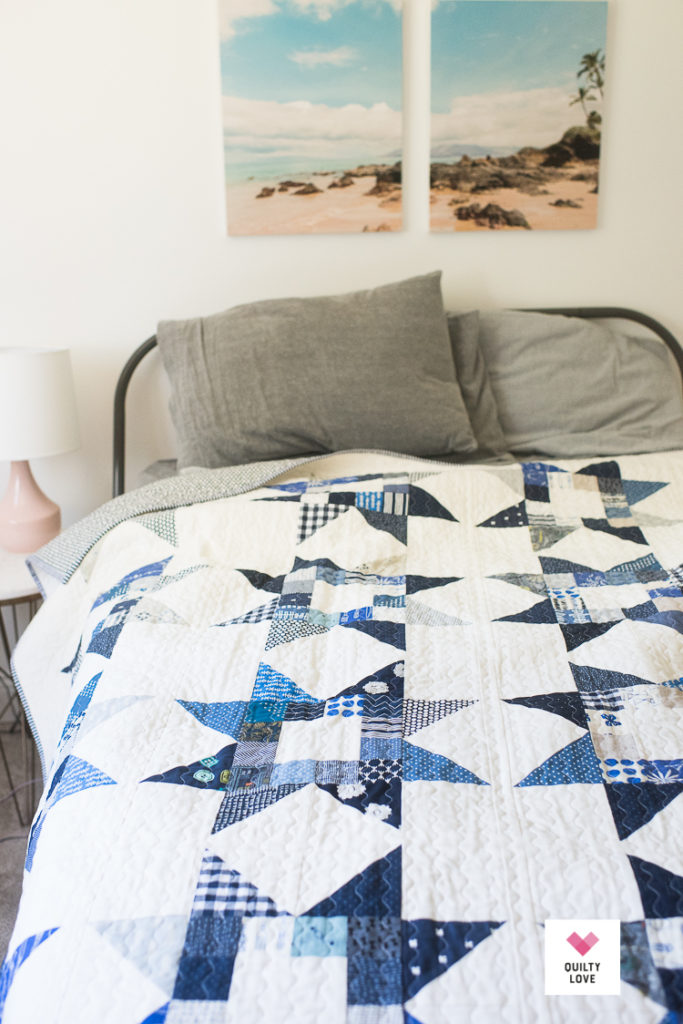 Quilty Stars quilt pattern is available in the Quilty Love pattern shop in paper or PDF.
Check out the solid baby size Quilty Stars quilts here!