Hearts on Fire Quilt – Weekend Quilting Blog Hop
Weekend Quilting Book
Weekend Quilting: Quilt and Unwind with Simple Designs in No time is a brand new quilting book by Jemima Flendt of Tied with a Ribbon.   I was thrilled to participate in this Book showcase as I've been a long time follower of Jemima on Instagram.
This book is full of quick and easy projects from pillows to quilts to wall hangings.  Weekend Quilting is full of basic instructions to get you started like quilting basics, applique, and paper piecing.

Hearts on Fire Quilt
I chose this adorable Hearts on Fire quilt pattern from the book.   This really is a weekend project!   I had mine done in no time.   It's a perfect throw size and ready for gifting.
This adorable Heart quilt goes together easily with half square triangles.  Jemima's instructions were super clear and concise.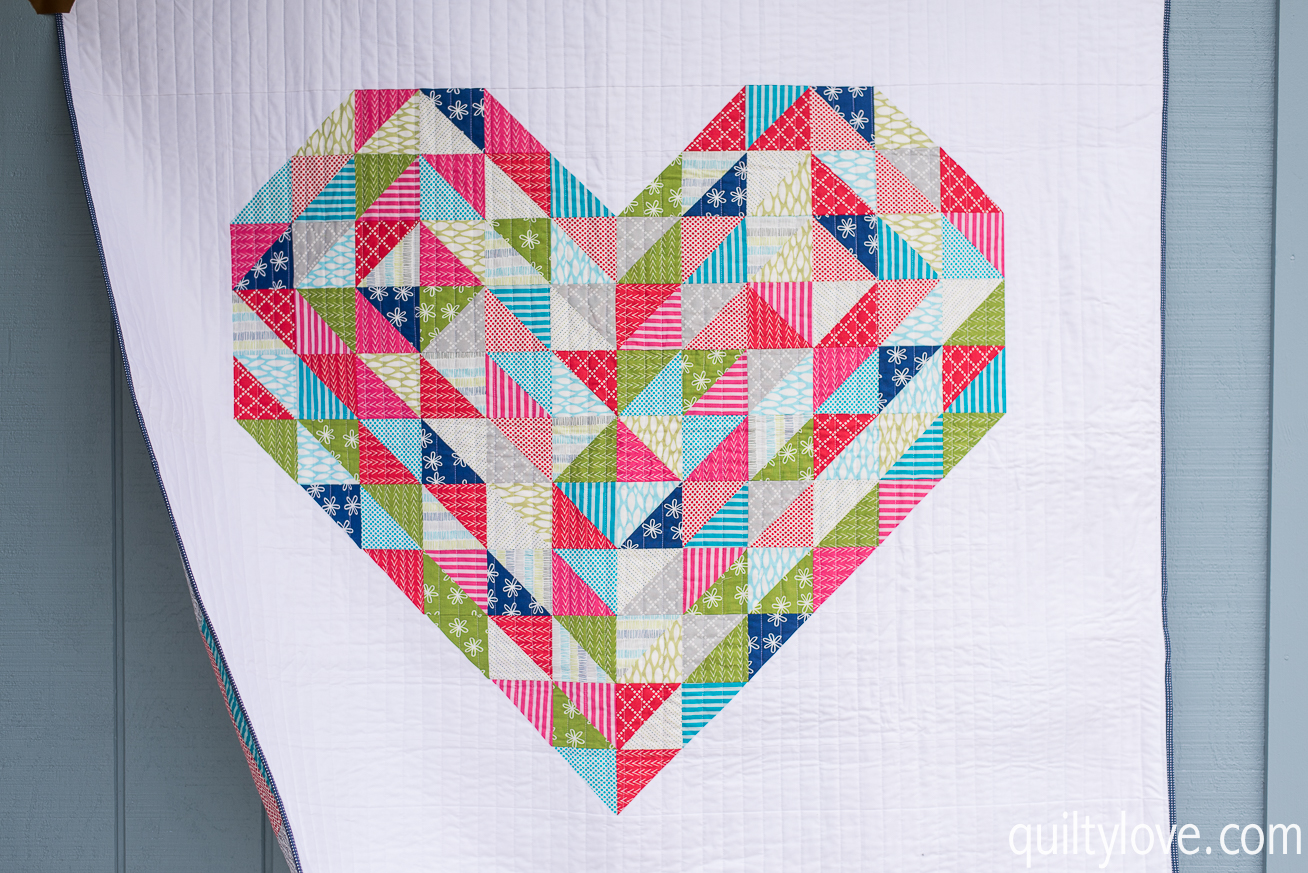 I chose to use Good Neighbors fabric by my friend Amanda of Crazy Mom Quilts.   Really love these bright and fun fabrics in this quilt pattern!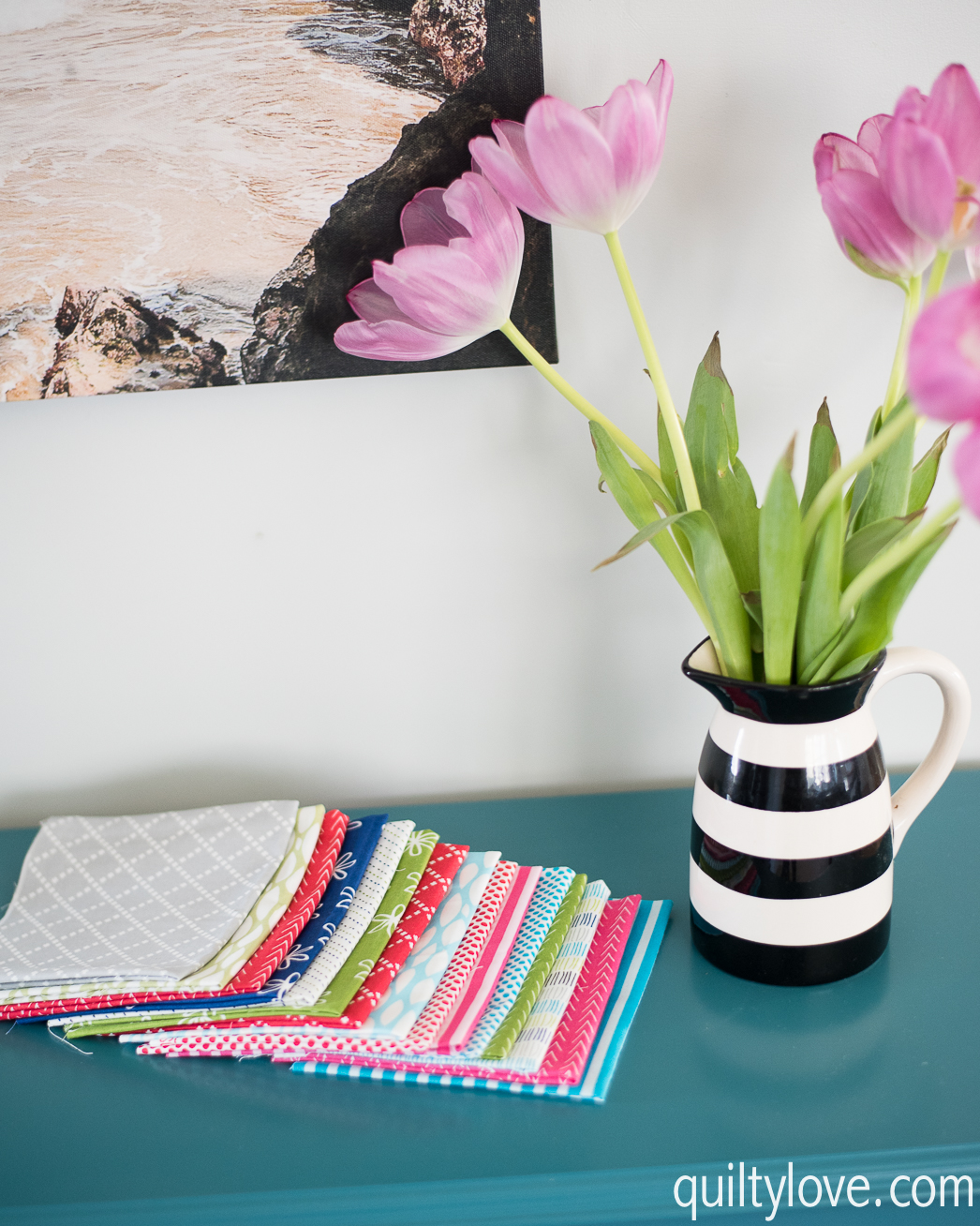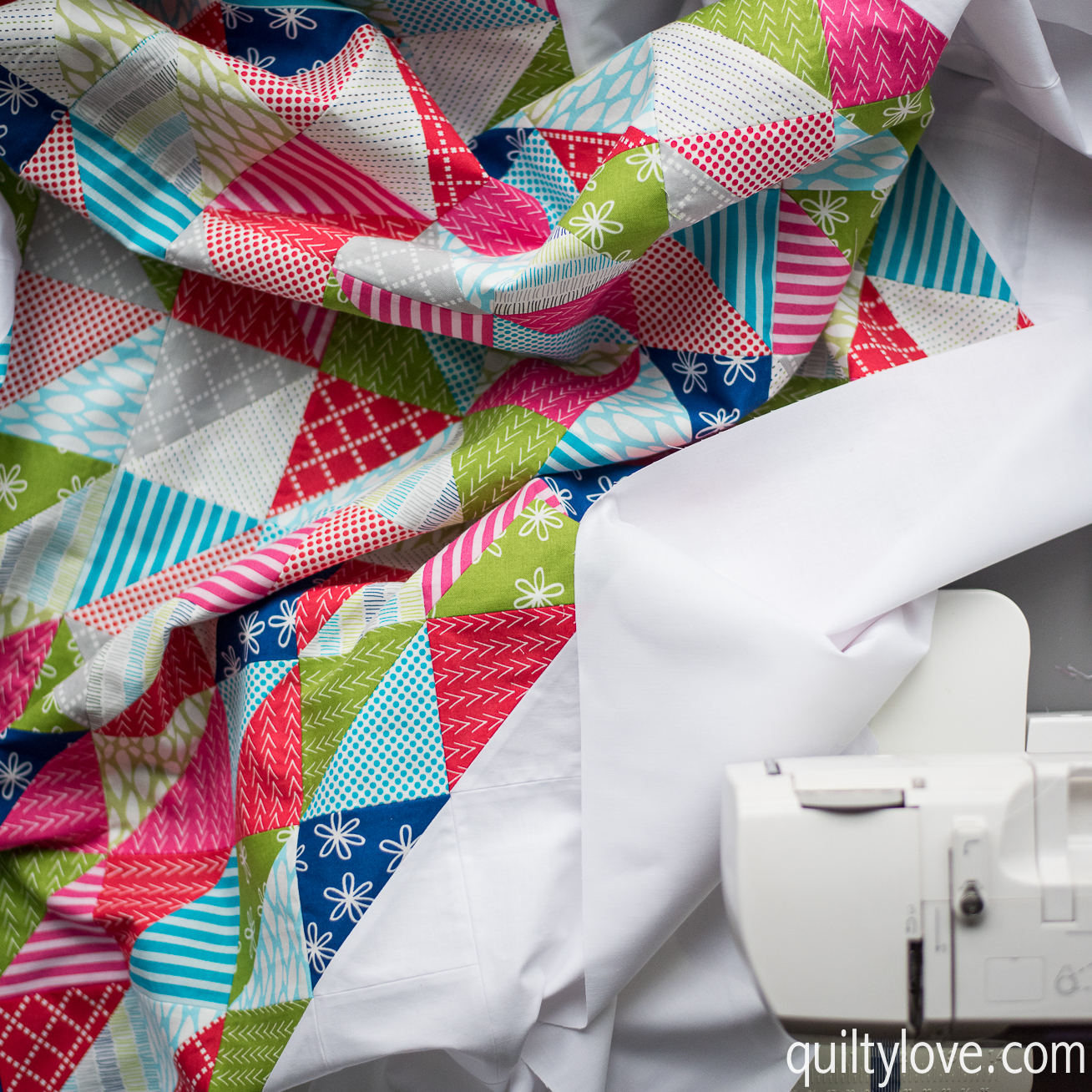 I don't piece backings very often but I thought the extra fabric added a fun pop of color against the Target Sheet.   I love using Target sheets as backings   They are soft and inexpensive.   Just look for the 100% cotton sheets.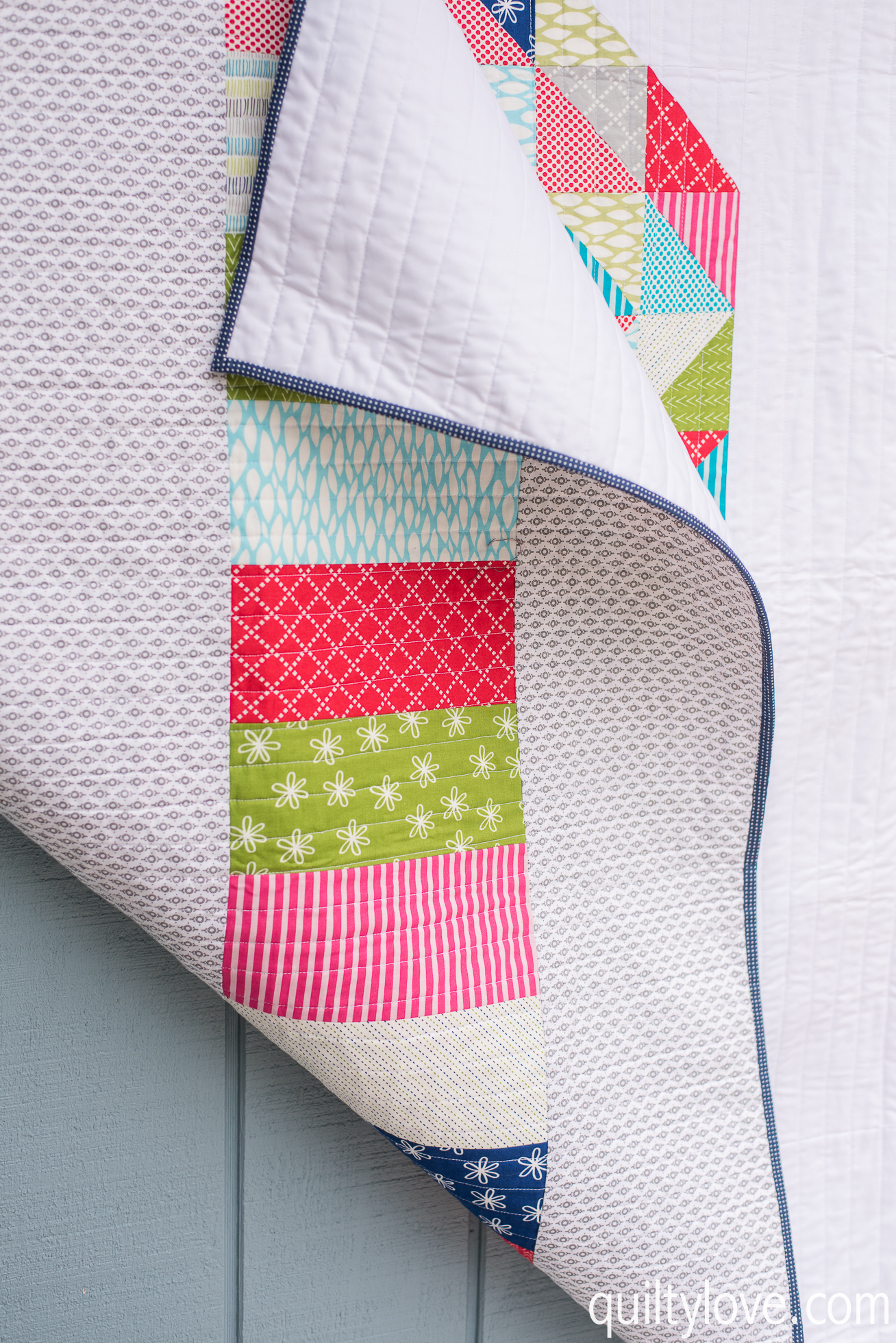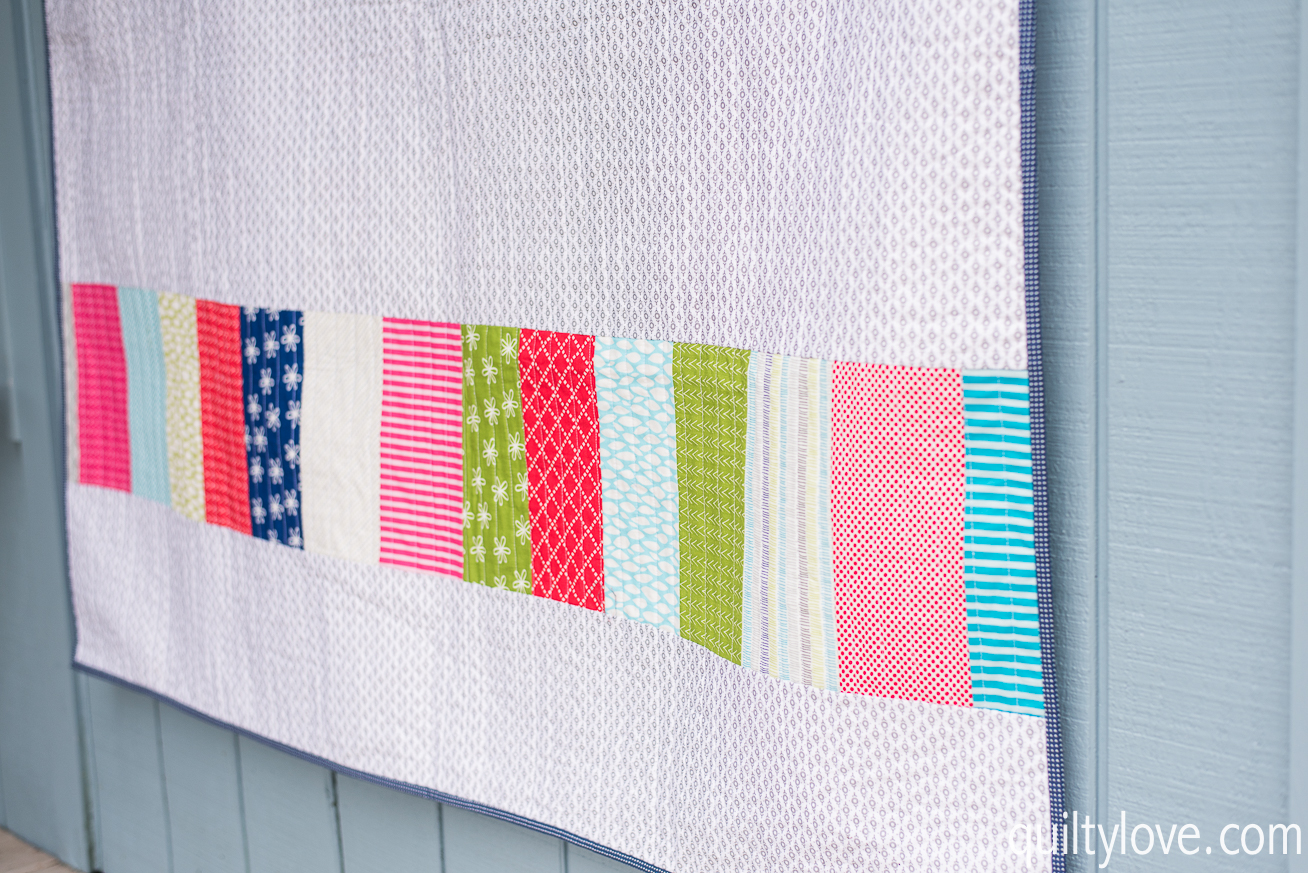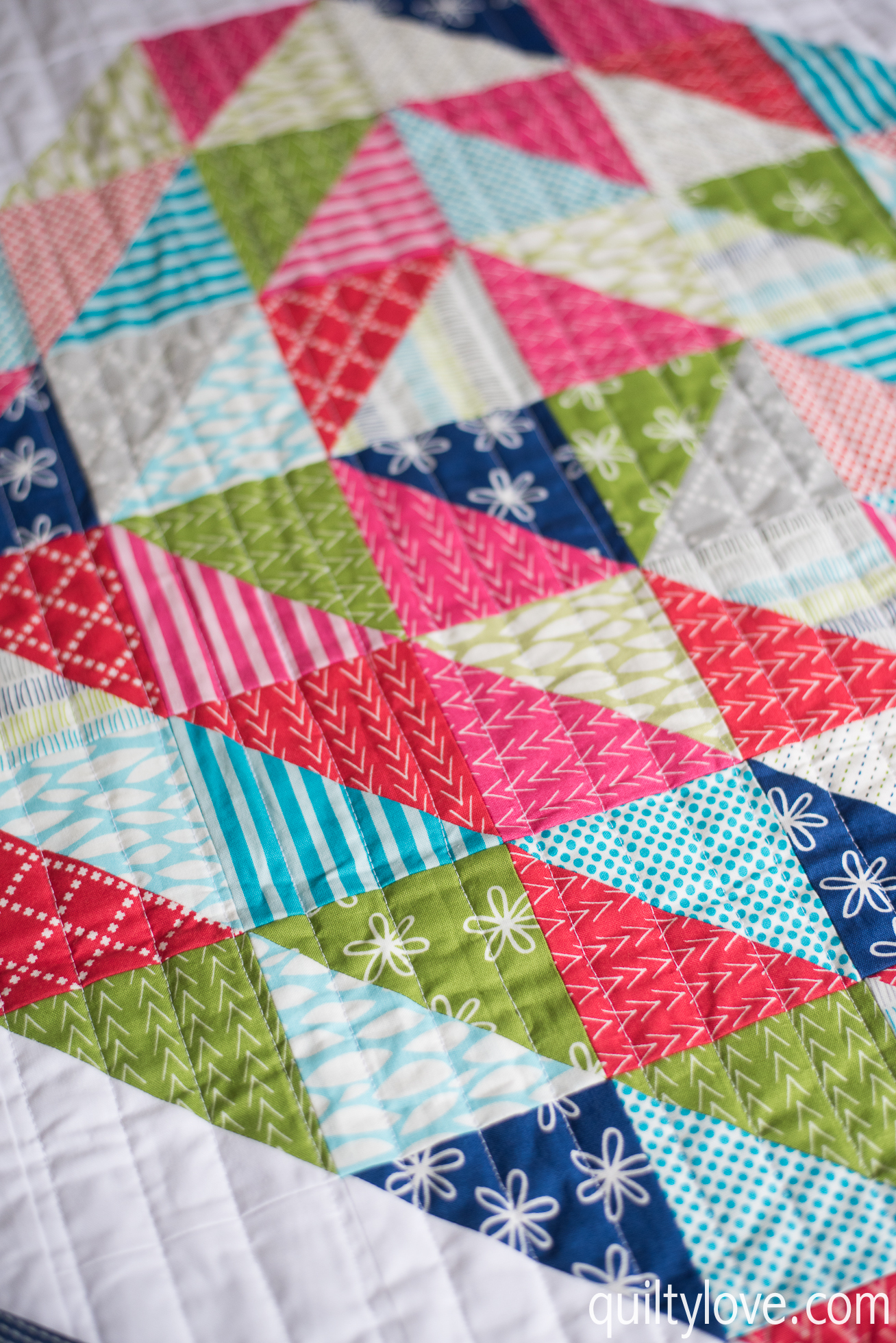 Hearts on Fire is quilted with 3/4in straight lines using my walking foot.  I use this one for my Janome sewing machine.   I recently got a Hera Marker and love how much straighter my lines are when using it!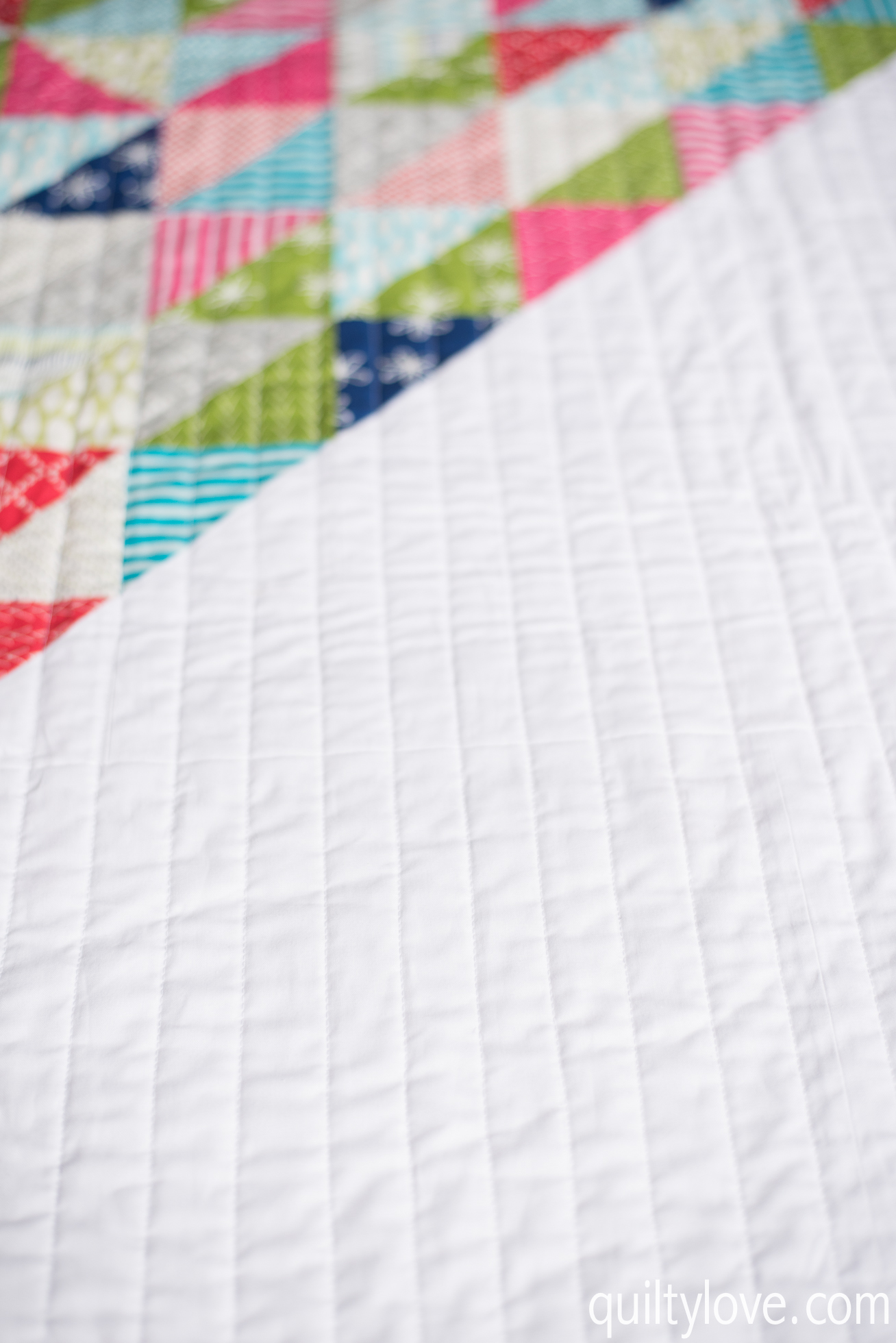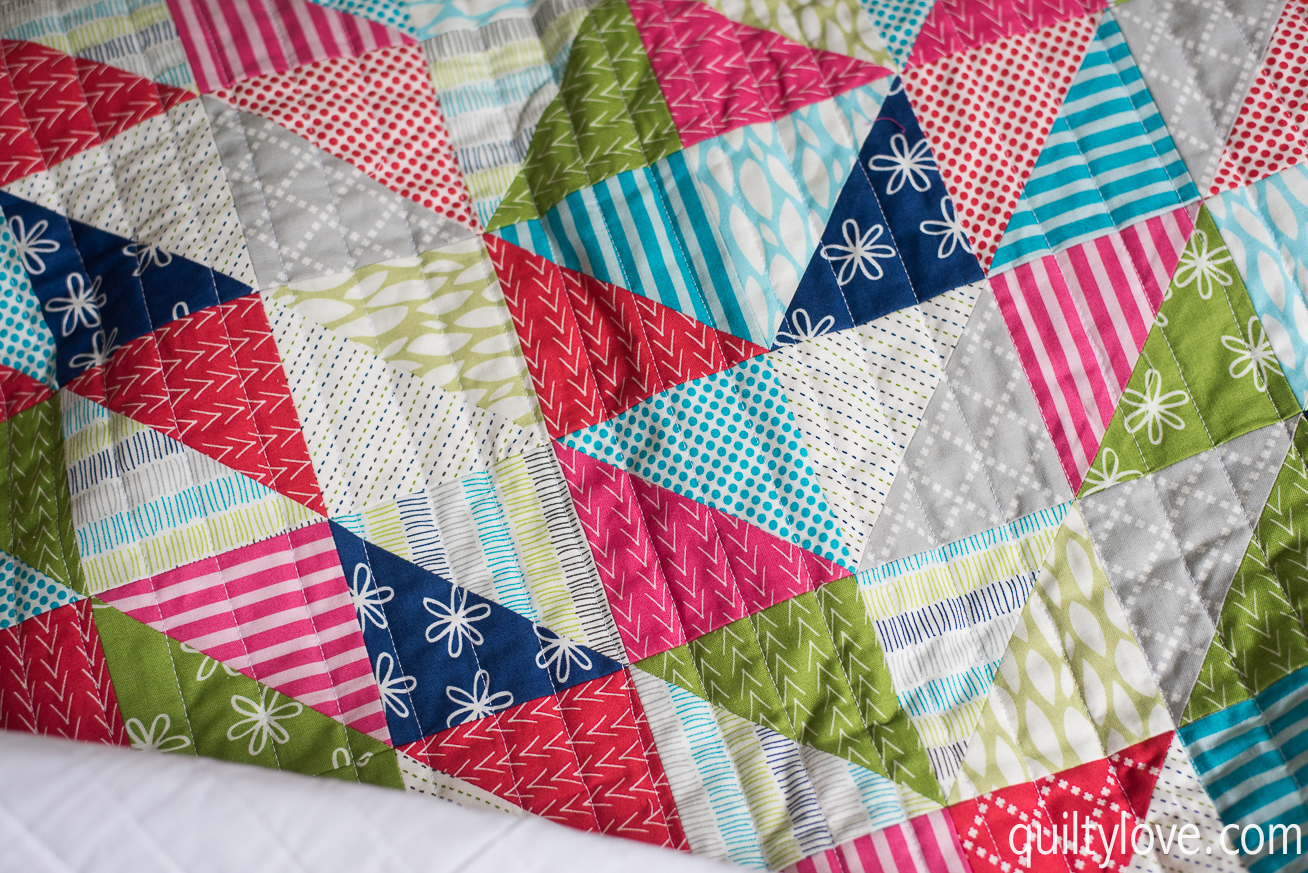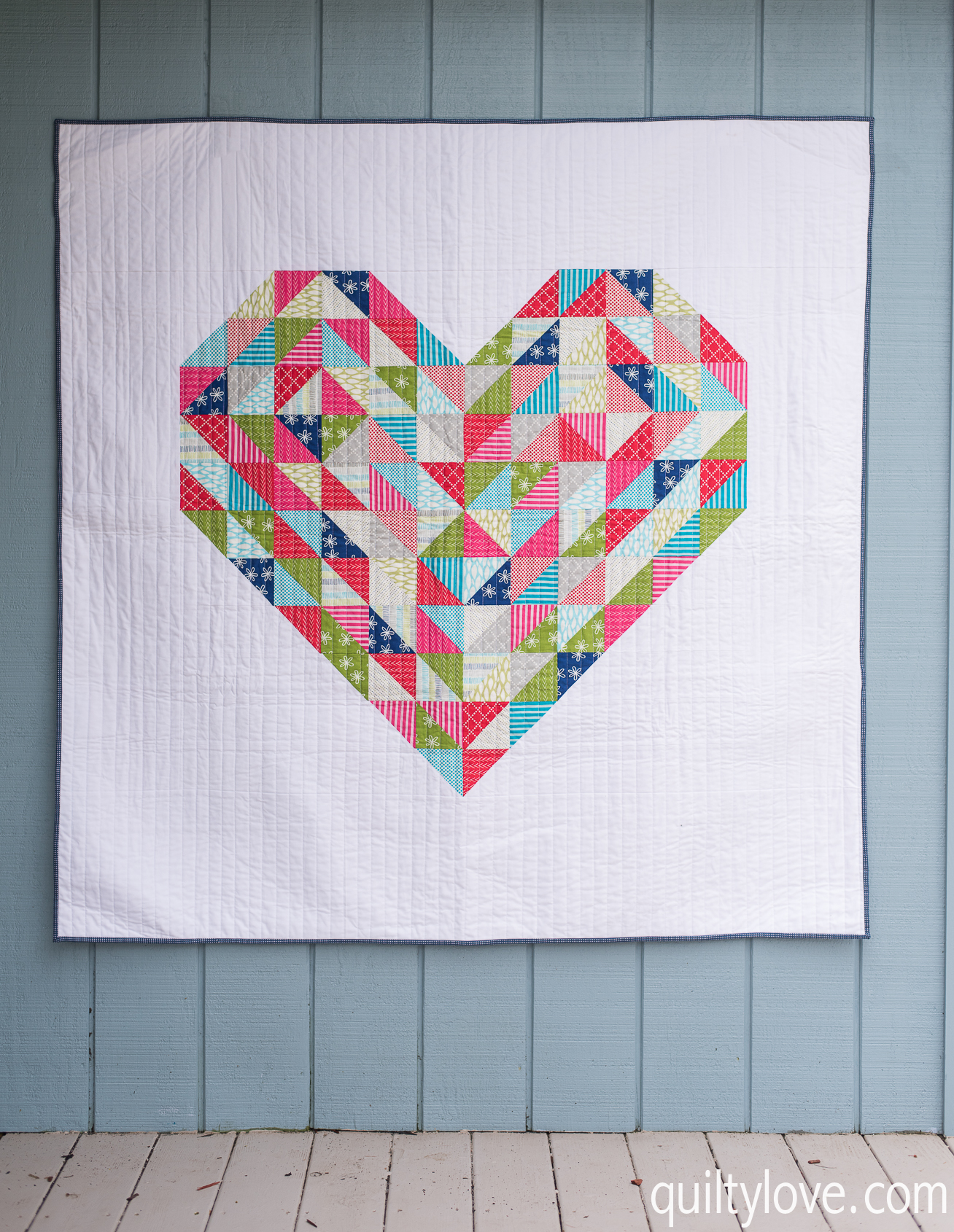 Go grab your copy of Weekend Quilting and sew something up on your next free weekend 🙂

Follow Along on the Blog Hop
Mon 29th May             Lisa Cox – A Spoonful of Sugar Designs
Tues 30th May            Robyn Shapiro – The Strawberry Thief
Wed 31st May             Melissa LeRay – Oh How Sweet
Thurs 1st June           Emily Dennis – Quilty Love
Fri 2nd June                Samantha Dorn – Aqua Paisley Studios
Mon 5th June              Nadra Ridgeway – Ellis and Higgs
Tues 6th June             Peta Peace – She Quilts Alot
Wed 7th June              Stacy Olson –Stacey Olson Design
Thurs 8th June           Sedef Imer- Down Grapevine Lane
Friday 9th June           Elizabeth Chappell – Quilters Candy Box
Mon 12th June            Suzy Williams – Suzy Quilts
Tues 13th June           Rachel Howard – Family Ever After
Wed 14th June            Amy Sinibaldi – nanaCompany
Thurs 15th June         Jodie Carleton – Ric Rac
Fri 16th June               Ange Hamilton – A Little Patchwork
Mon 19th June            Heather Andrus – Quilt Story
Tues 20th June           Elea Lutz – Elea Lutz Design
Wed 21st June            Lauren Wright – Molly and Mama
Thurs 22nd June        Claire Turpin – Claire Turpin Design
Fri 23rd June              Jennie Pickett – Clover and Violet
Mon 26th June            Fat Quarter Shop
Tues 27th June           Alisha Orlando – Ministry of Fabric
Wed 28th June            Minki Kim – Minki Kim Sewing Illustration
Thurs 29th June         Jemima Flendt – Tied with a Ribbon