The Pineapple Quilt
Today I am sharing my Pineapple quilt just in time for summer picnics 🙂  I started this quilt almost a year ago at a retreat with friends and finished it shortly after.   It has sat patiently waiting for it's photo shoot since then..lol.
With Summer just around the corner it seemed like a good time to share this bright and happy summery quilt.
This pineapple quilt pattern is from Jackie Padesky.   Find her on instagram.  Here is a direct link to the tutorial.
I used mostly VandCo fabrics for this quilt.  They are the perfect shades of yellow and greens for the pineapples.   This really is a fun pattern to put together.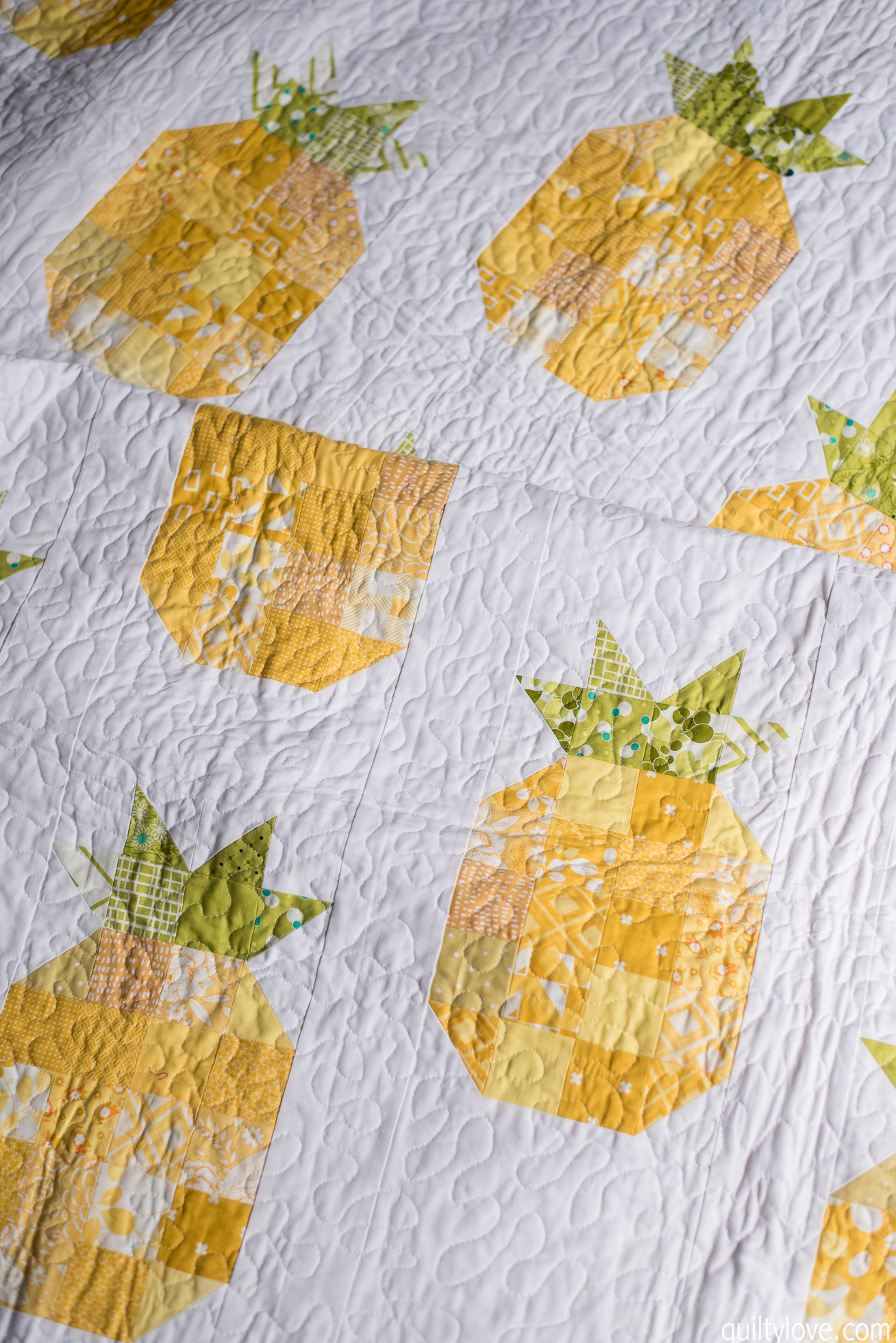 The quilting is a free motion stippling pattern.   I'm still in the free motion practicing stage but it's coming along!   Free motion quilting really is fun!   You just have to give yourself a lot of grace starting out.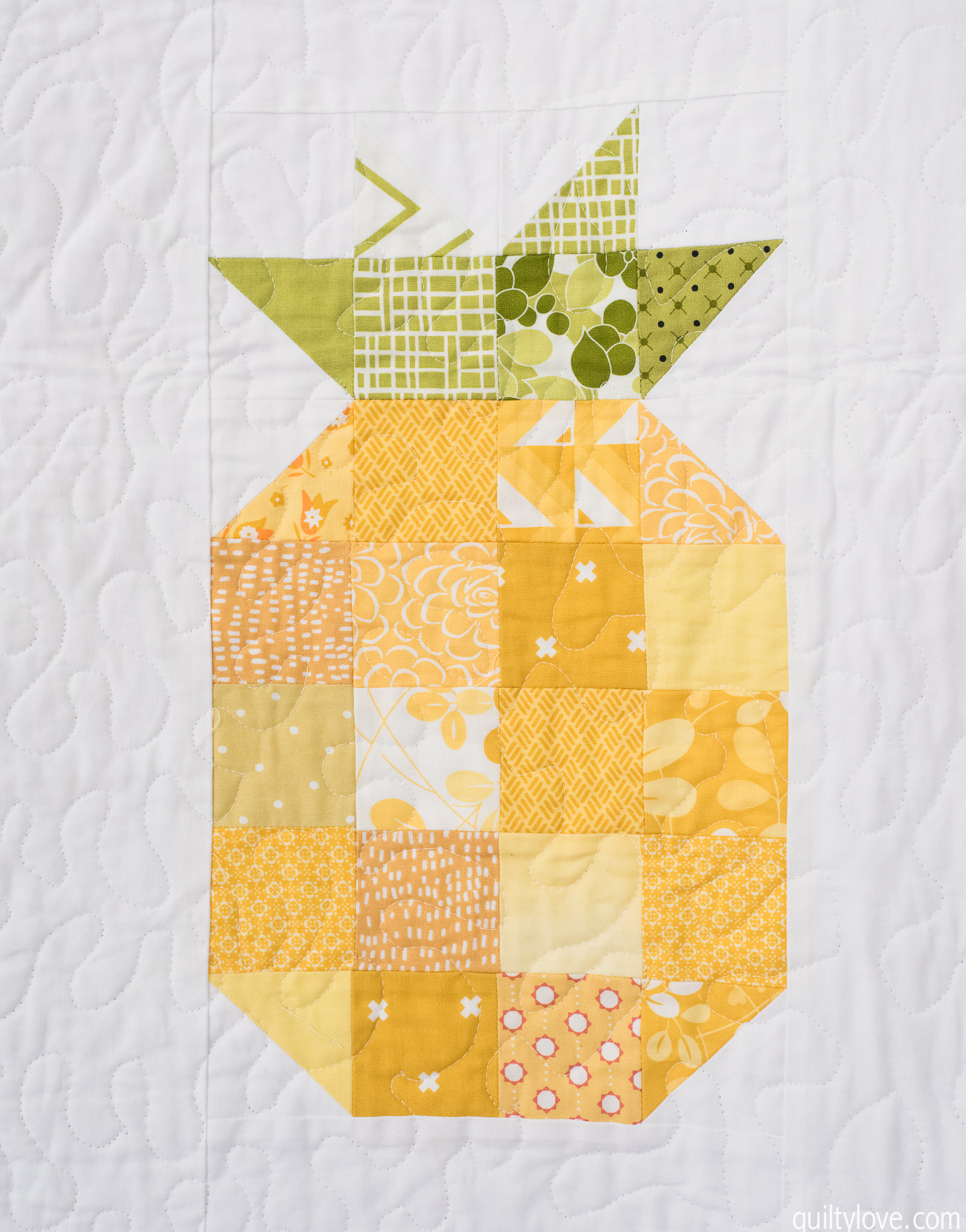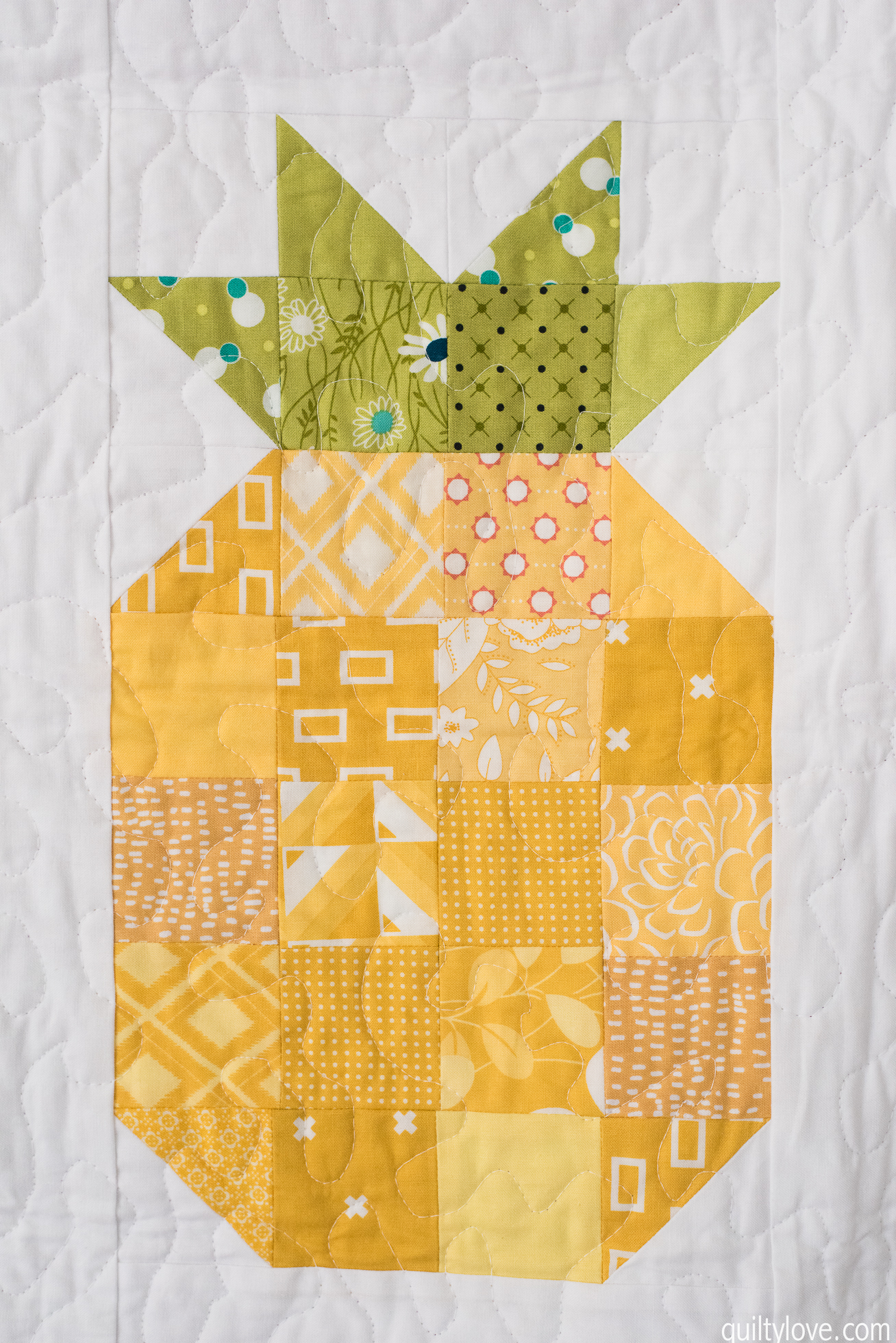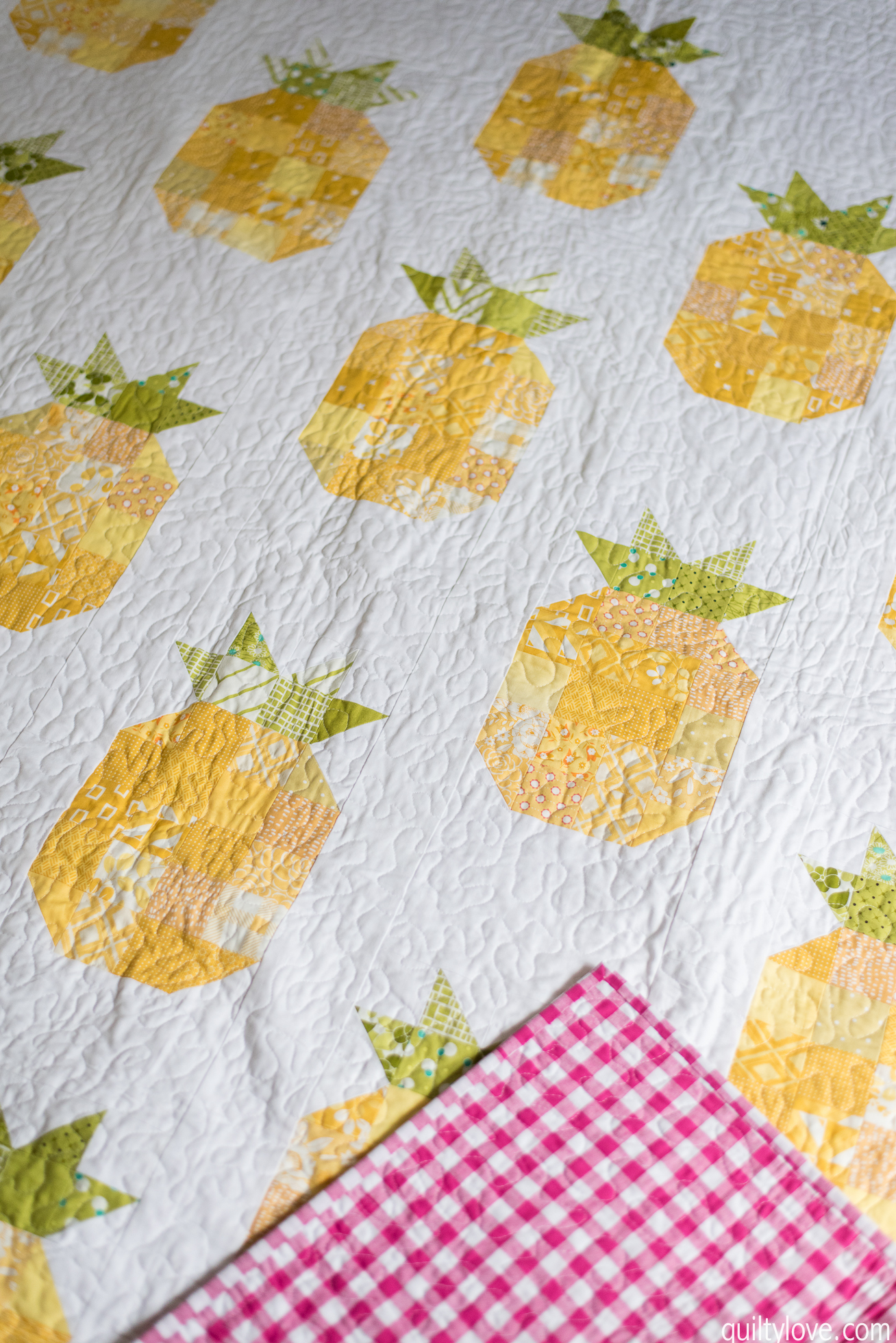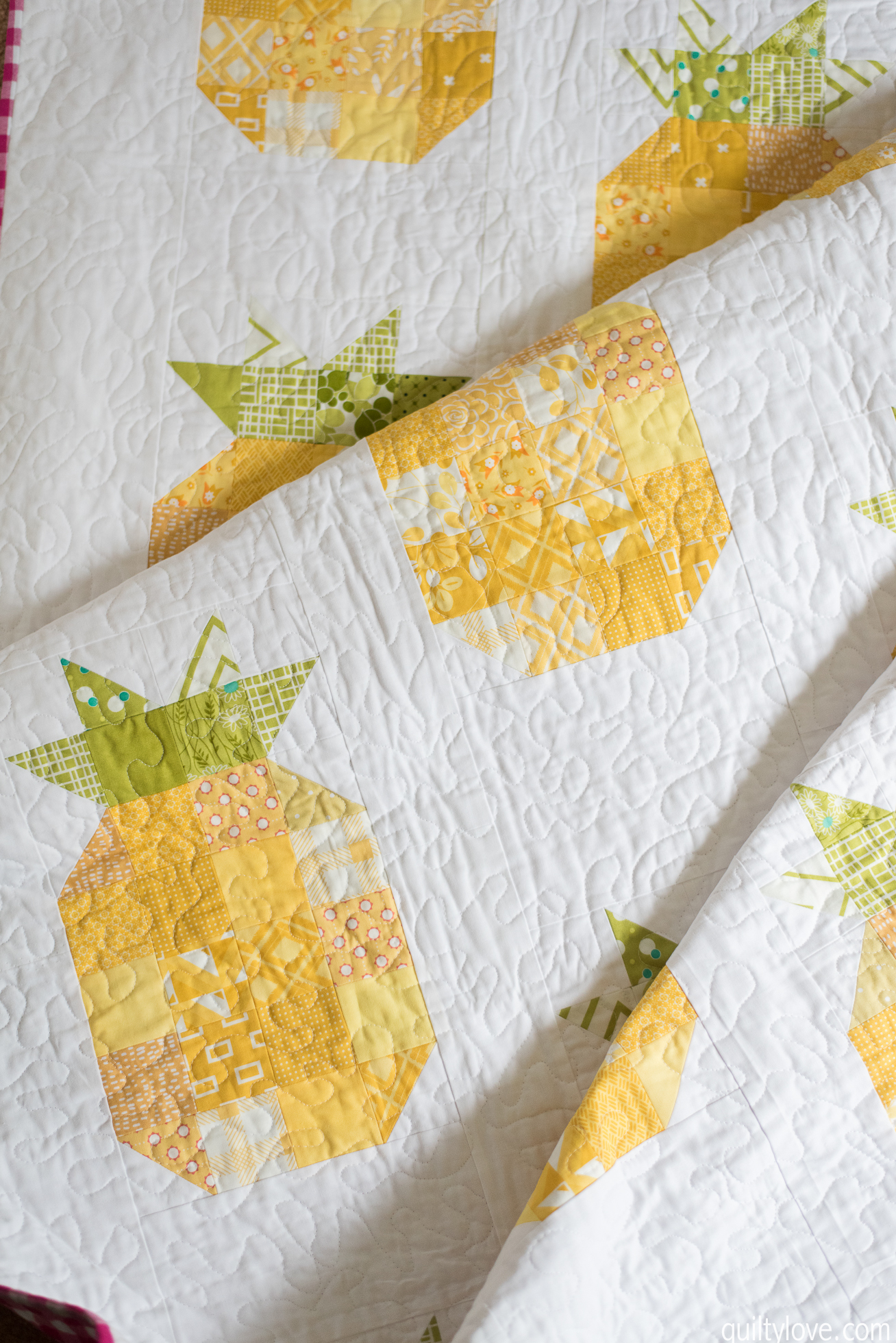 I was so excited about this backing!   This cotton and steel pink gingham makes for the cutest backing and really makes it look like a summer picnic quilt.   I used the left over backing pieces I cut off for the binding.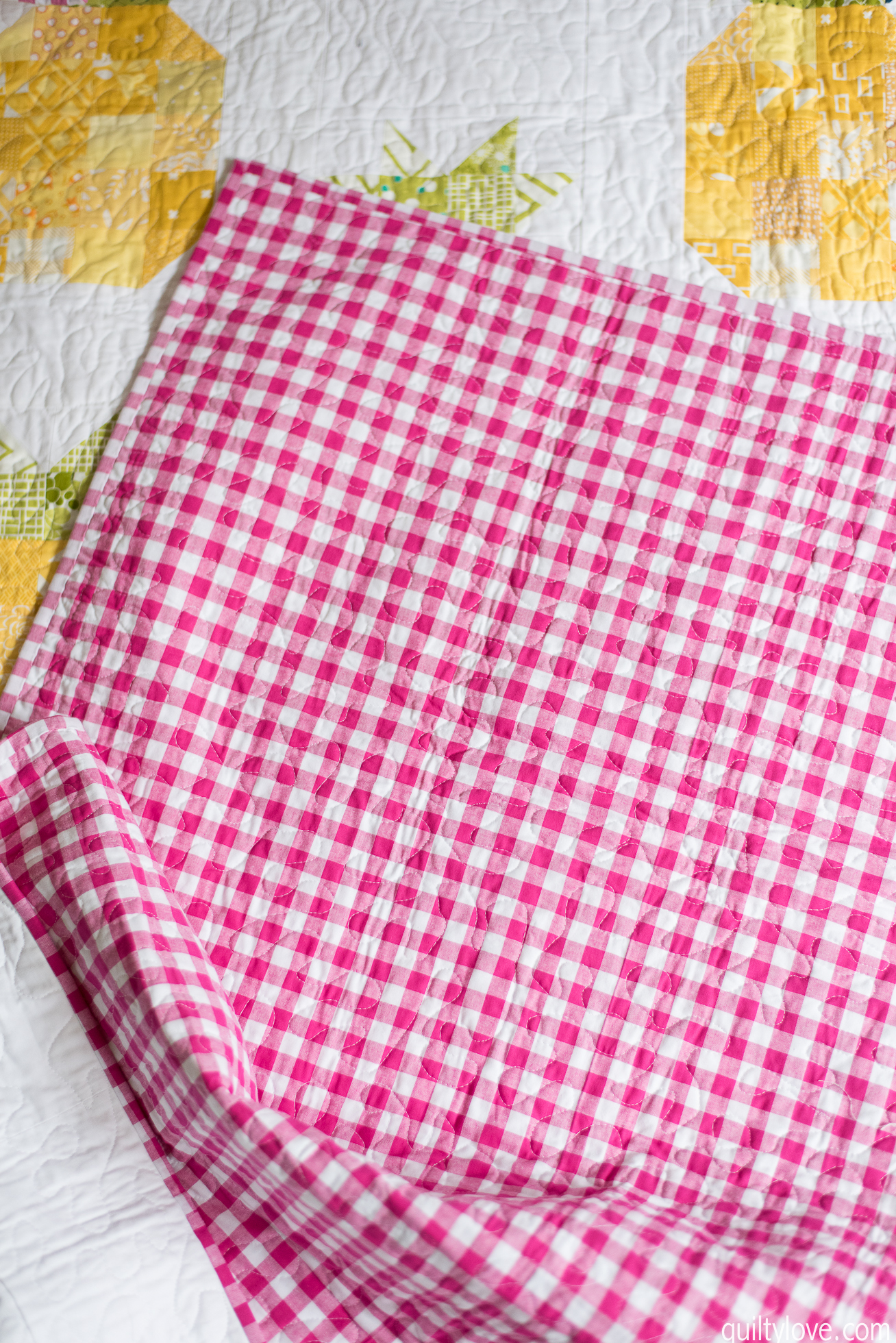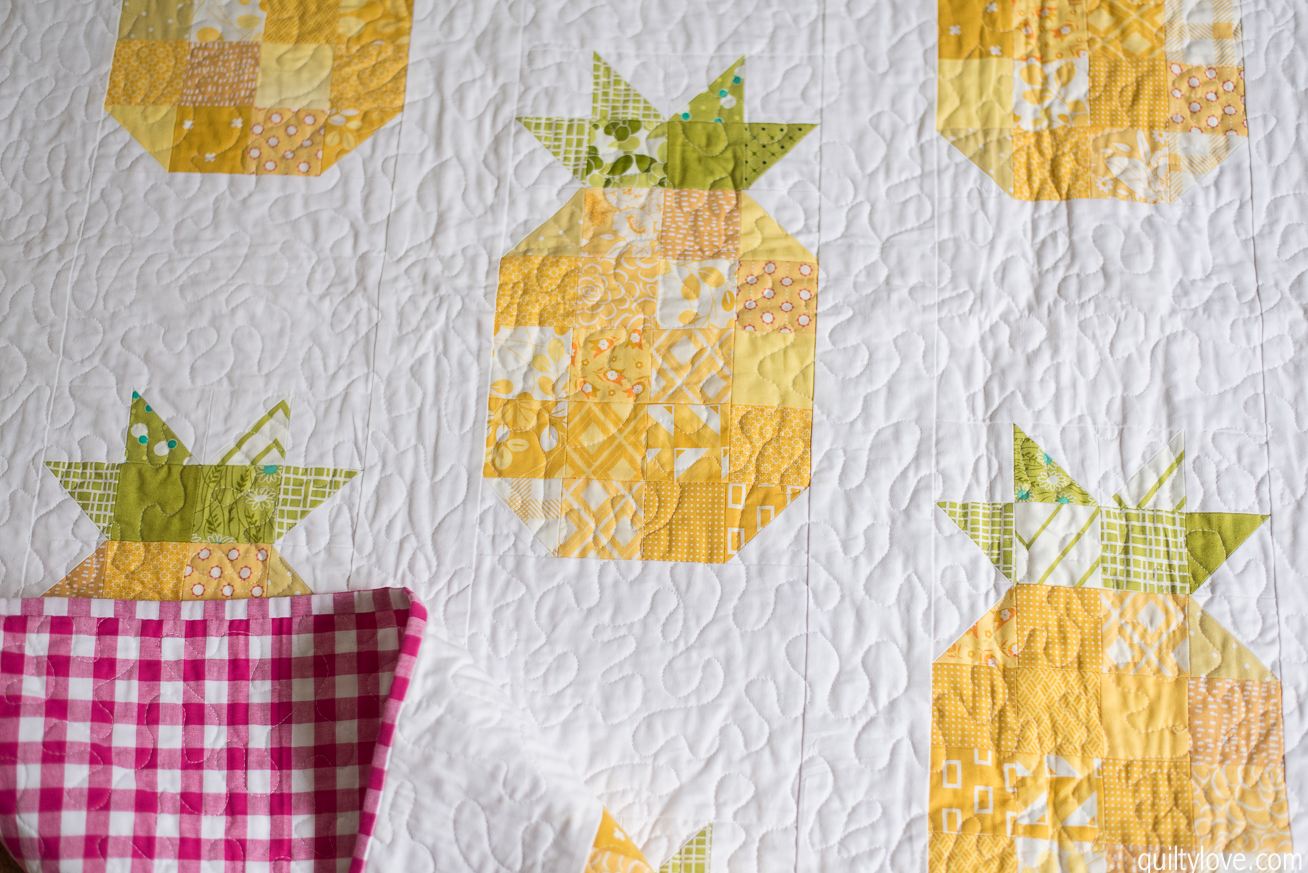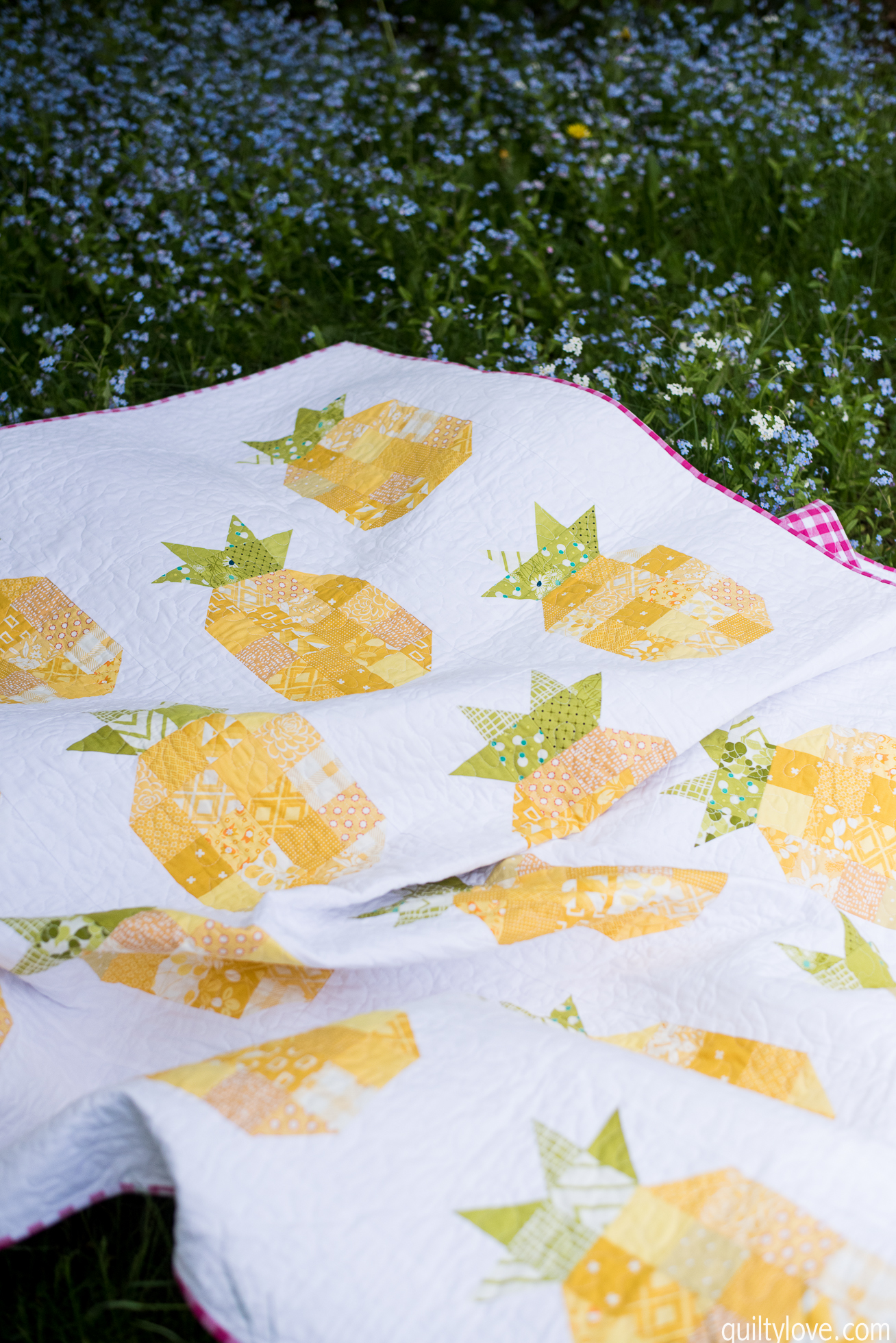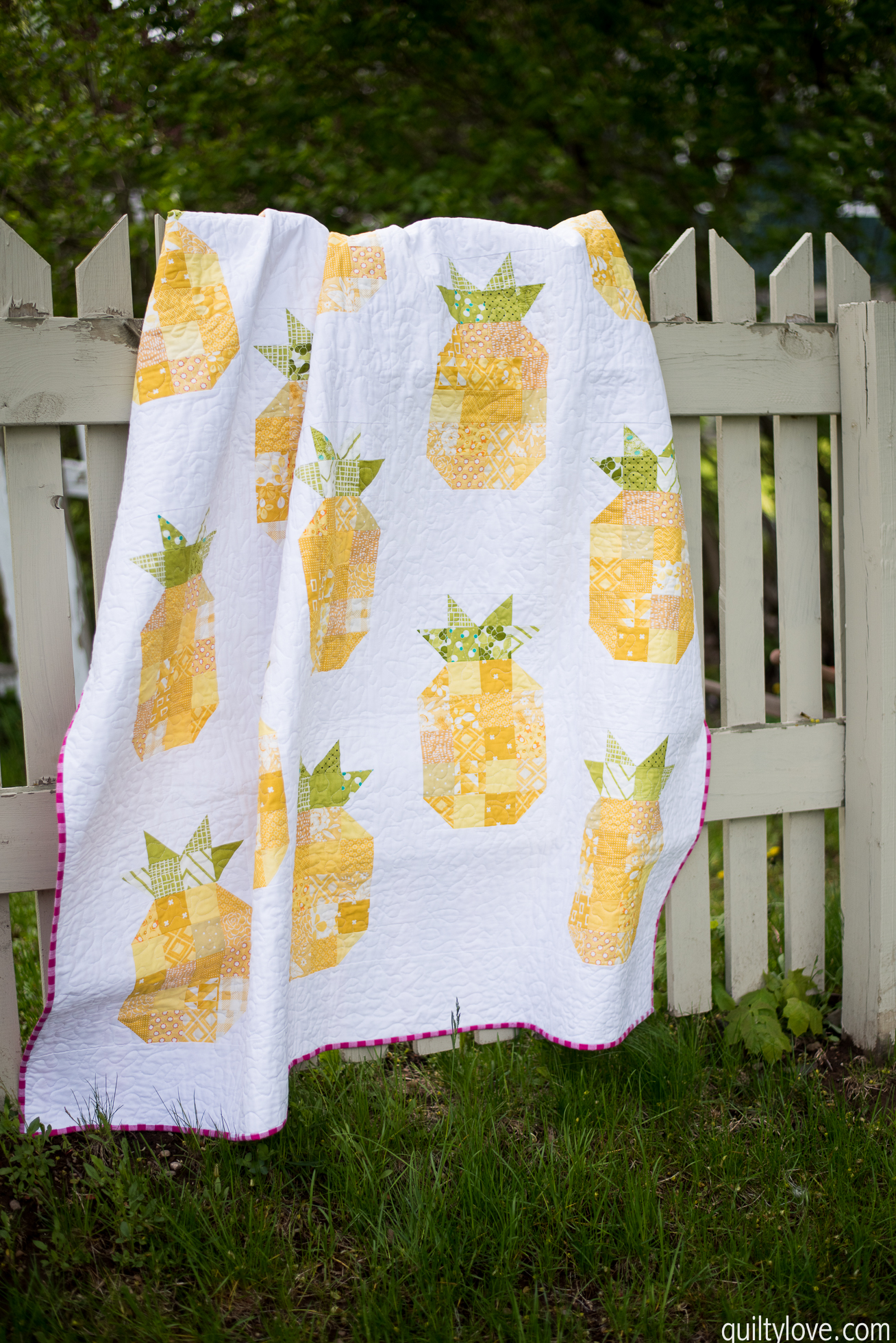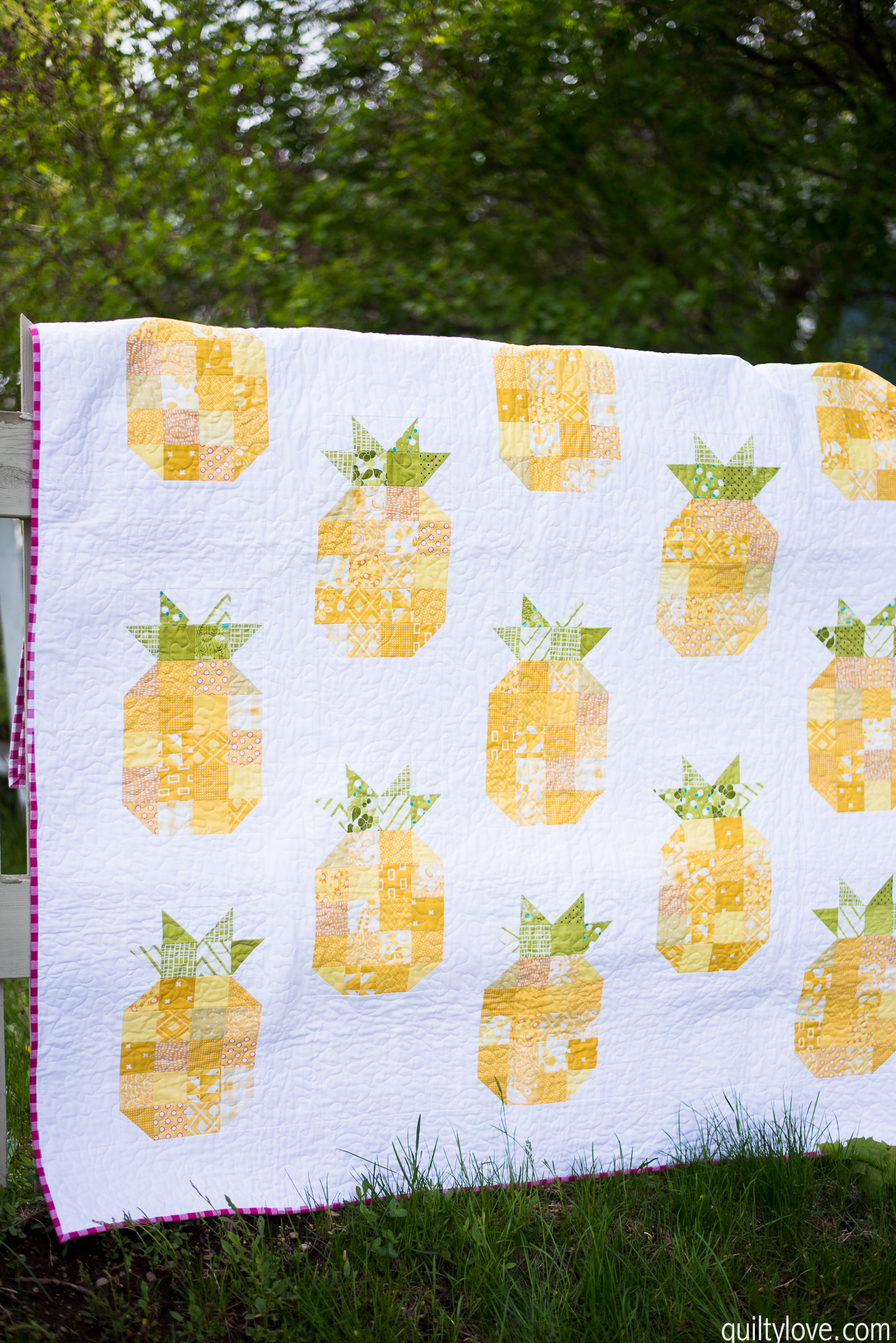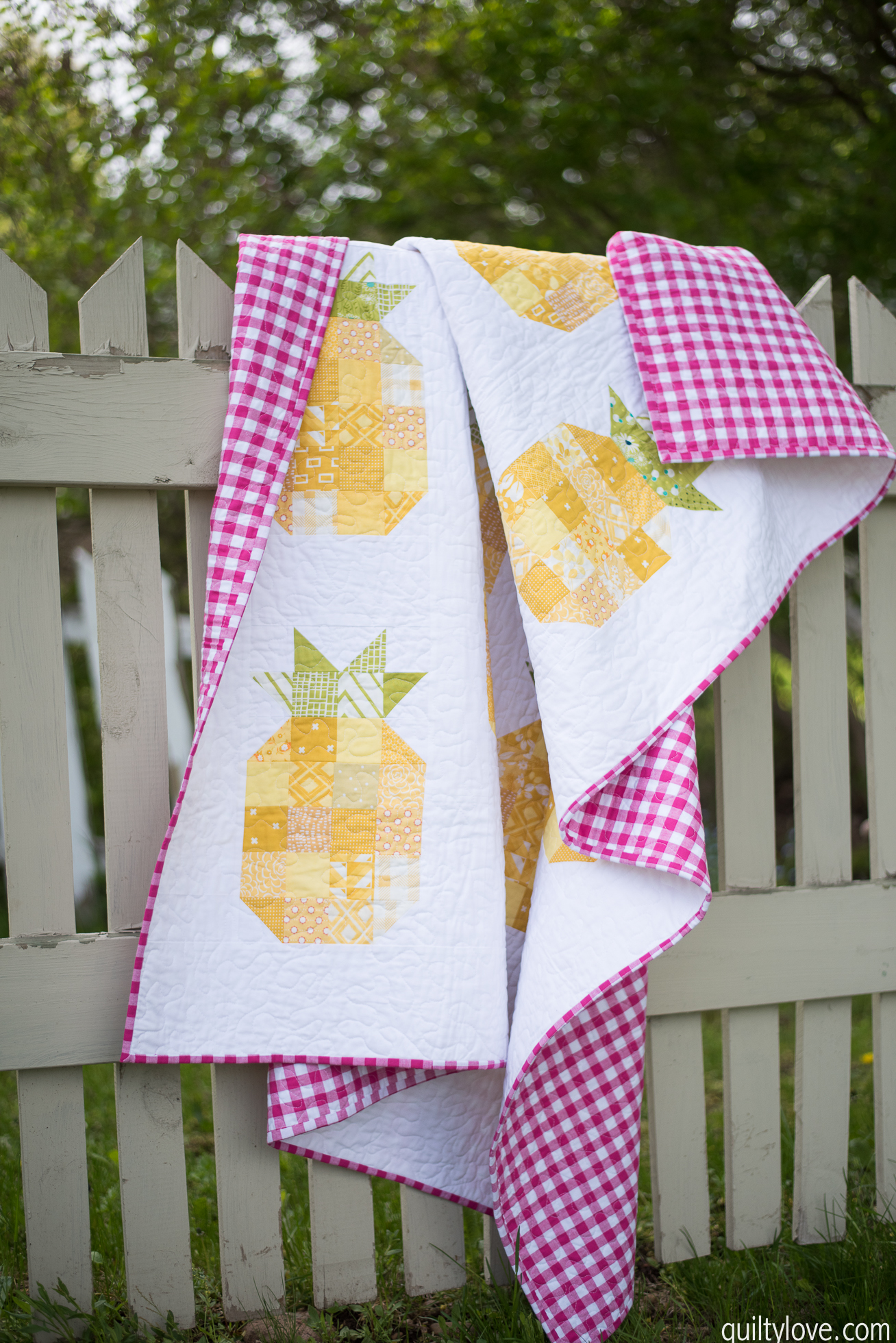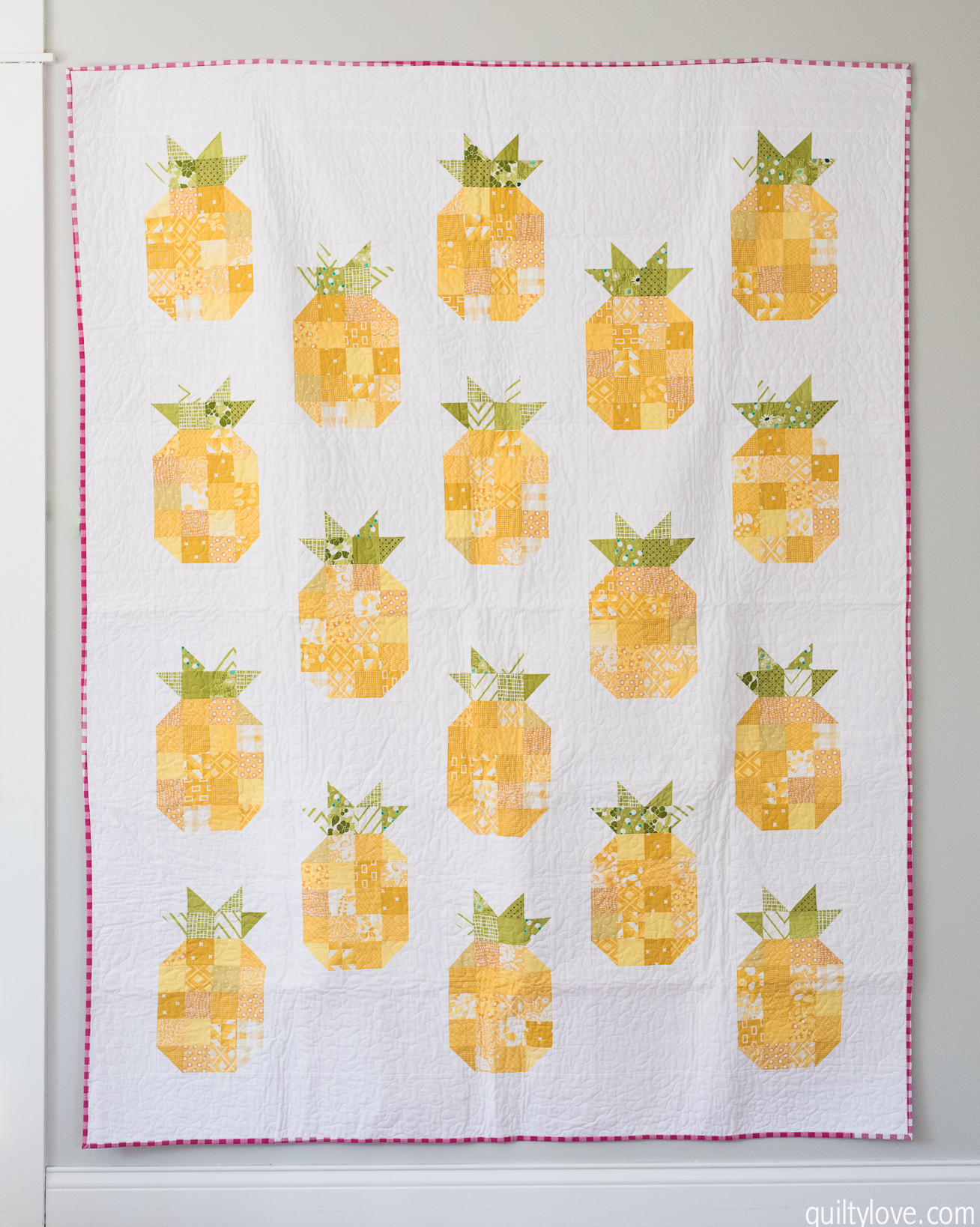 Fabrics:
Greens and Yellows:   VandCo
White:  Kona White
Backing:   Cotton and Steel gingham
Batting:   Warm and White
Thread:   Aurifil