Hopscotch II – The Ruby Star Society One
I have a new one for you today! I'm so excited to tell you about the new Hopscotch II quilt pattern.
Hopscotch II can be found in the Quilty Love Pattern Shop.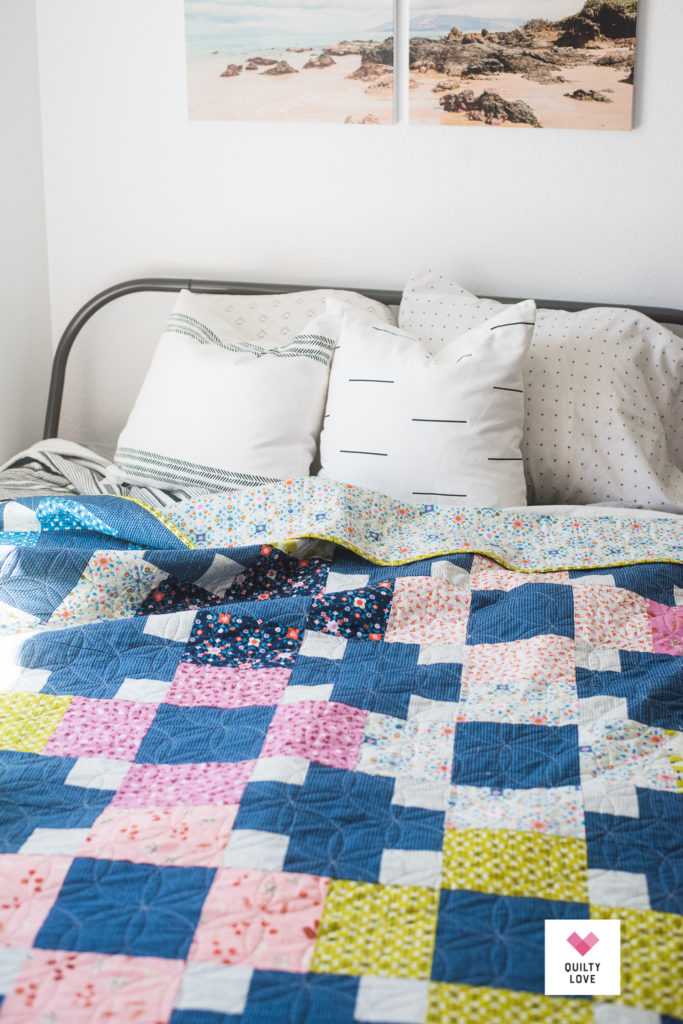 But first…. can we talk about this fabric!? This is the newly revealed Smol line by Kimberly Kight for Ruby Star Society. This fabric line has all of my favorites… blue!!! Pinks, and Peach and light grey and greens.
I've really been drawn to darker quilt backgrounds these days instead of my usual white. What a beautiful change! Mostly I use white out of sheer convenience. I always have a bolt or two on hand (kona snow). But I tell you what, it's worth being patient and finding something other than white..lol.
What I really love about using this blue fabric as the background is the subtle print on it. I was a little nervous about the directional fabric since I rarely worry about directional fabrics but it turned out to be an easy choice in this pattern.
Smol will be shipping to quilt shops in October of 2020. Watch for preorders to start popping up before that.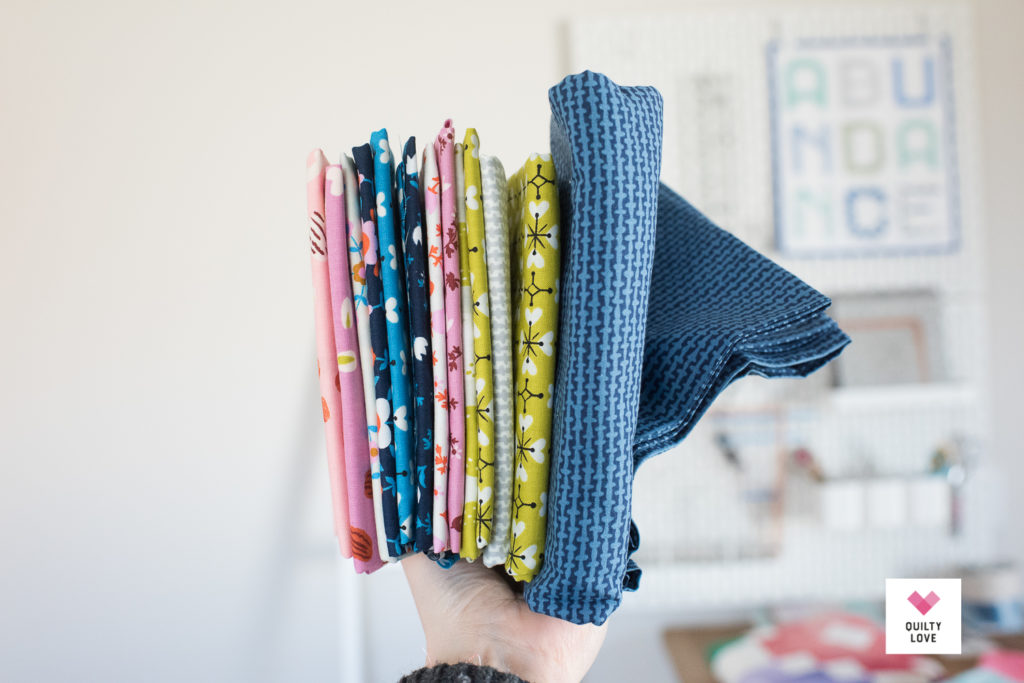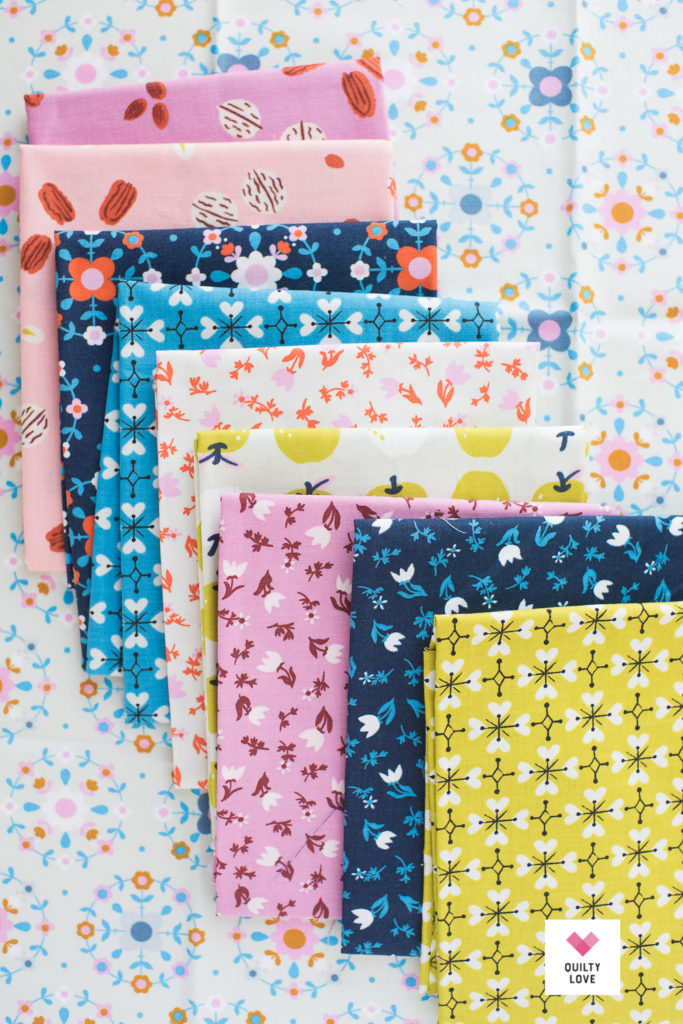 Hopscotch II quilt pattern
Now back to the quilt pattern…. Hopscotch II is inspired by Hopscotch from my book Modern Quilts Block by Block.
The version in my book is a cute little baby size with smaller blocks. This new version has bigger blocks, bigger quilt sizes and a little different layout.
The new Hopscotch II quilt pattern includes instructions for a crib size, a throw size, a twin size AND a queen/king. So basically alllll the quilt sizes!
Beginner friendly
Hopscotch II is a great beginner quilt since it's all straight lines. There are some seams to line up but the bigger block size really helps with that.
Fat quarter quilt
This one is fat quarter friendly! You only need 10 fat quarters for the Throw size. Most of us can find 10 coordinating fat quarters from our stash. And of course you can always use even more fat quarters (or slightly smaller pieces) for more variety and more stash busting.
Plus quilt
One of my favorite elements of Hopscotch II is the second plus shape that emerges. I'm a sucker for plus shapes in quilts so they show up in a lot of my quilts.
Fast and Easy
Another favorite thing about this quilt is that is is fast and easy! I've made three throw size versions so far because they really do go together quickly. There is a strip piecing shortcut in the pattern that helps speed up the assembly.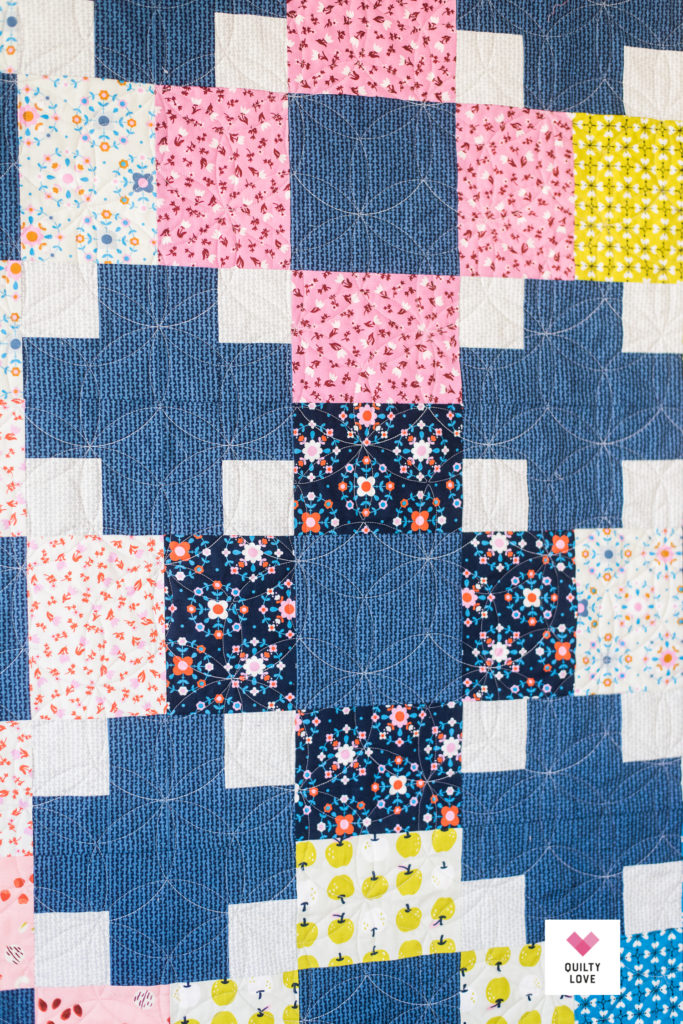 Did you see the little apples in this fabric line?! They are the cutest. There is another colorway in this line that I left out also with apples.
I know I've mentioned this before but this new Ruby Star Society fabrics is so soft and silky! It's a little thinner and drapier than a quilting cotton but I really enjoy quilting with it. Using this fabric in the entire quilt really makes for a soft and drapey quilt. You just have to be a little careful with a backing since it's not as sturdy as a quilting cotton and has more of a tendency to want to pucker and bunch.
I've made several full quilts with Ruby Star Society now and really love how they have all turned out.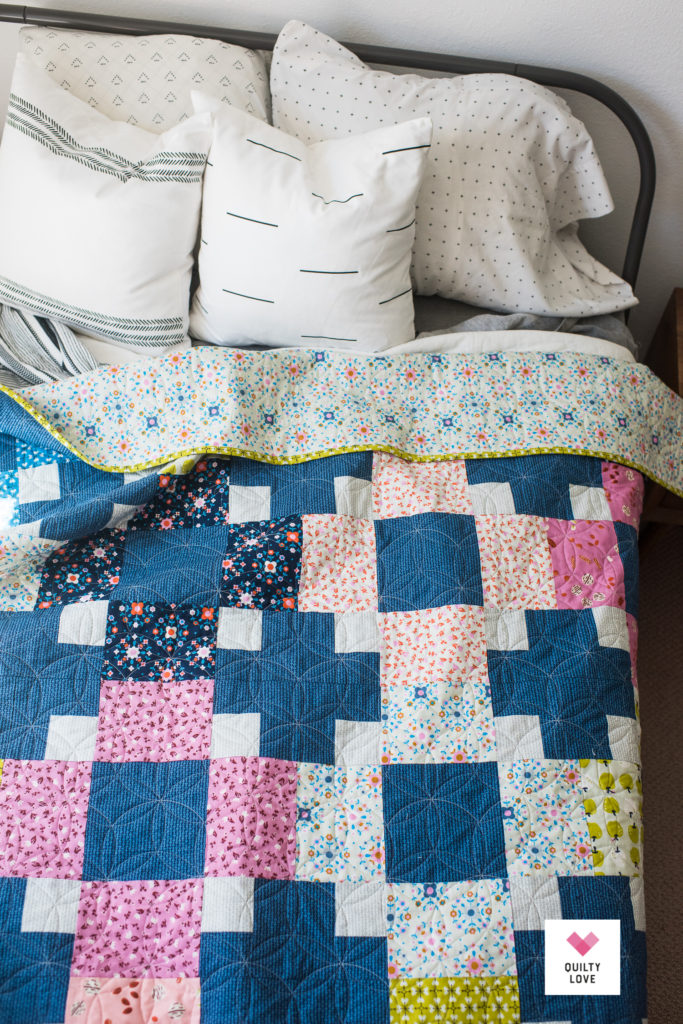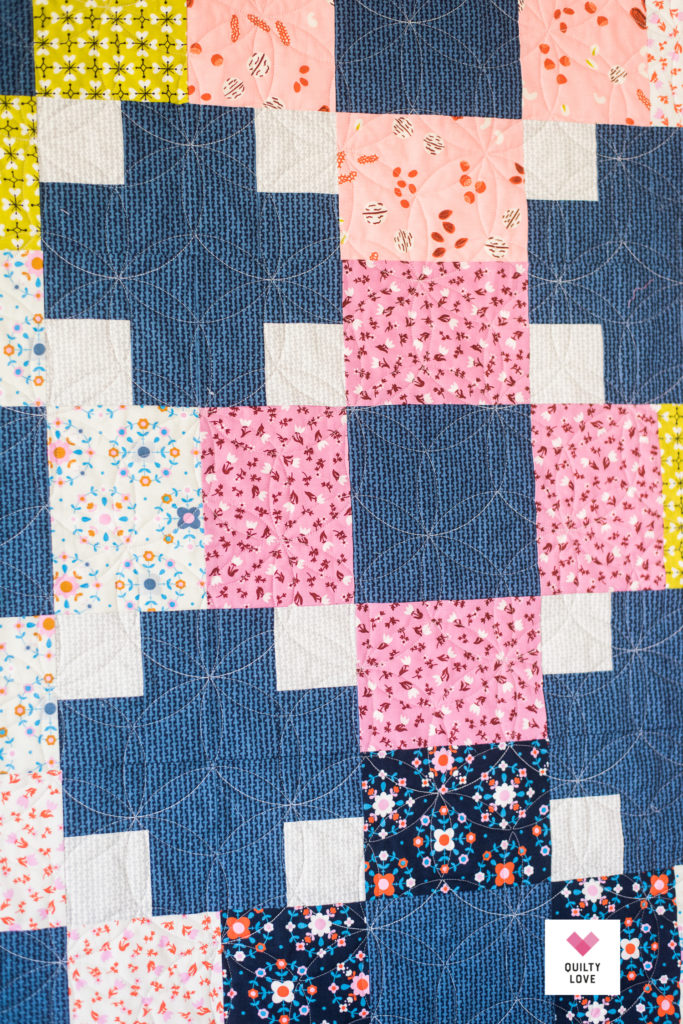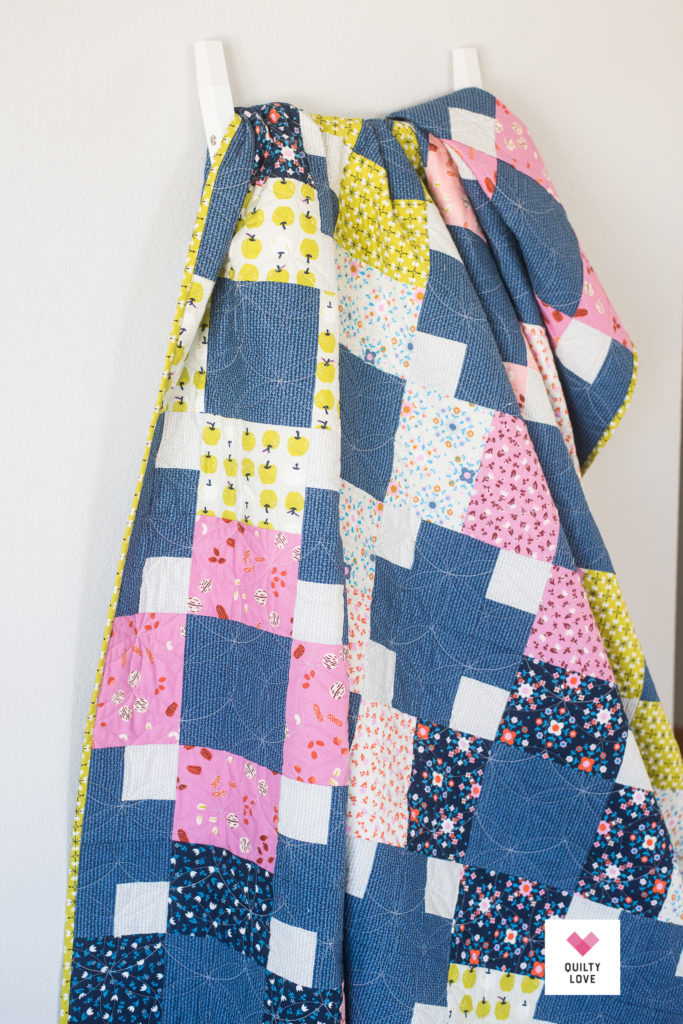 Kait of Knot and Thread Design quilted this Hopscotch quilt up for me. I asked her to surprise me with a design and I sure do love the one she chose!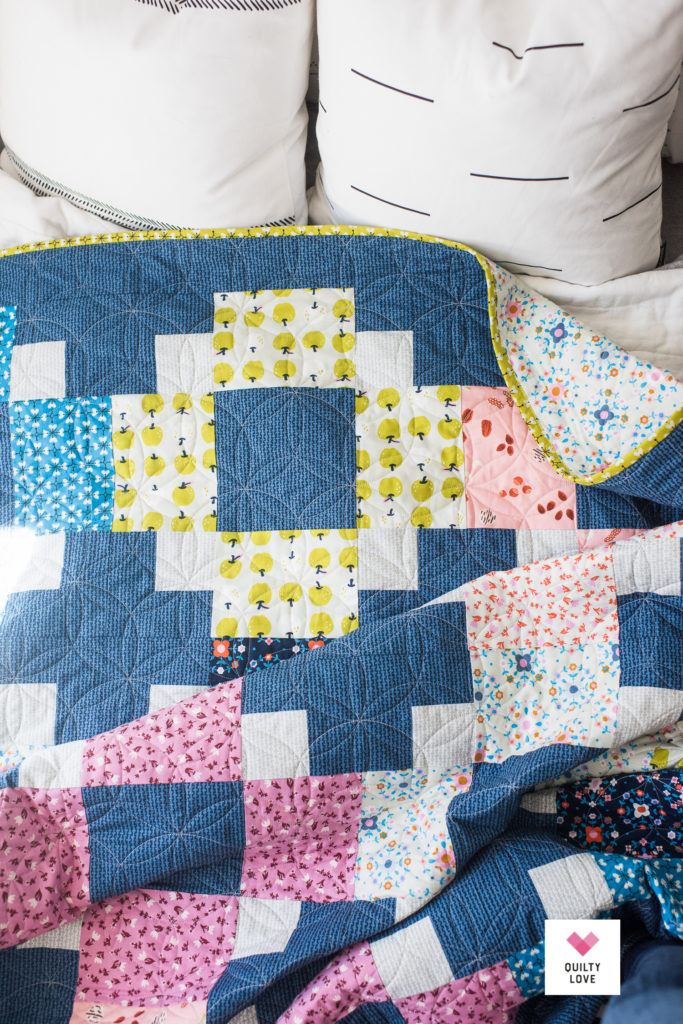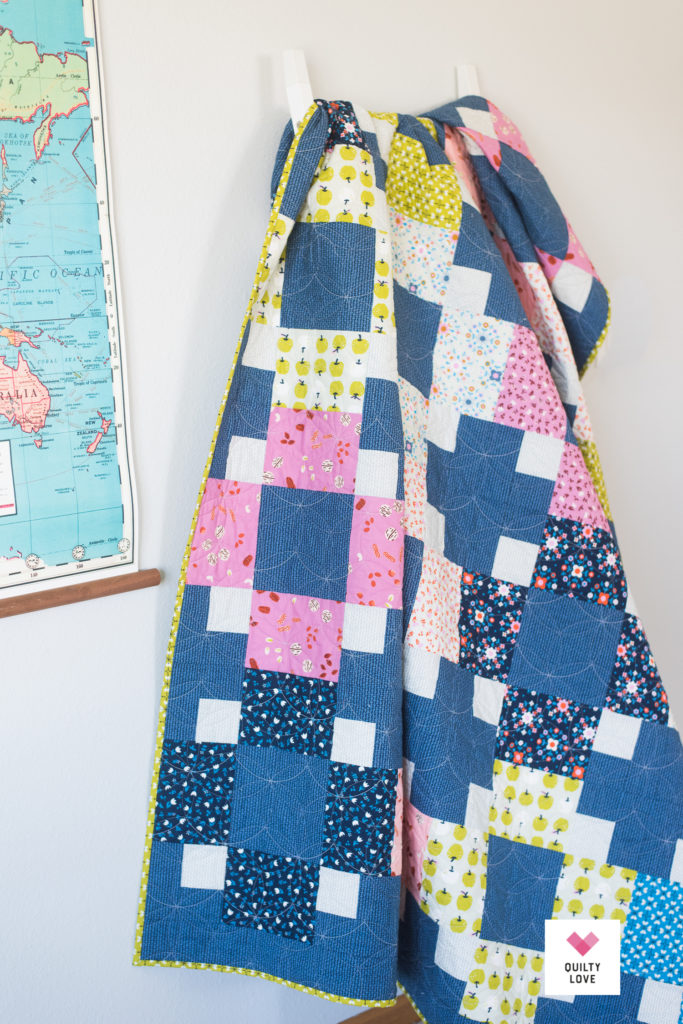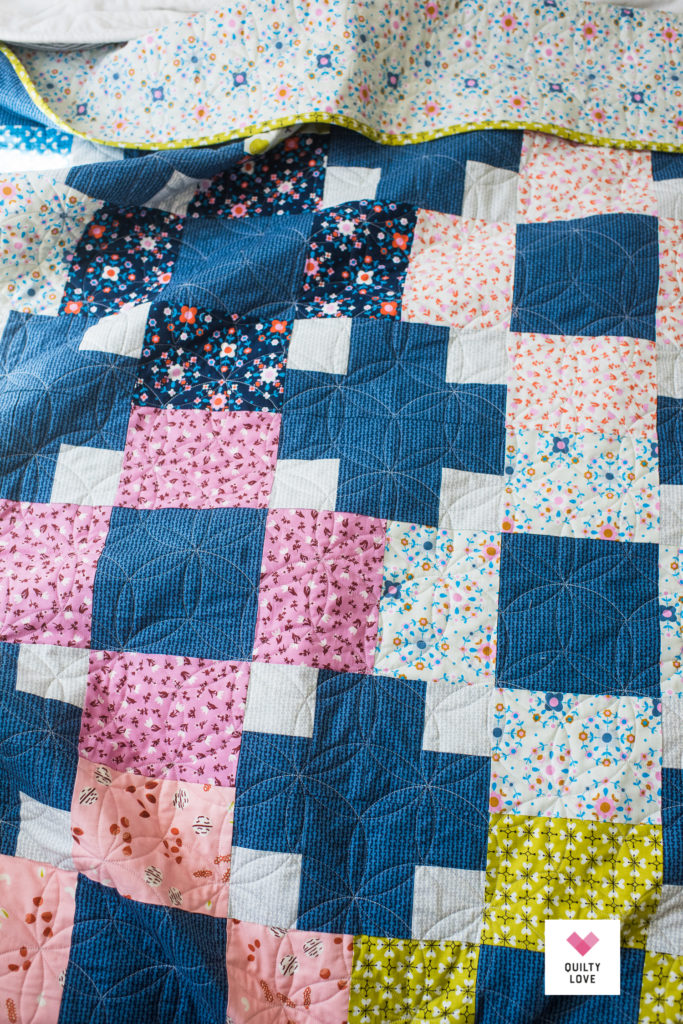 Did you notice the backing on this quilt?! Oh my goodness, do I love it. That print is probably my favorite one in the line. You can see it in navy in the shot below too. So so good!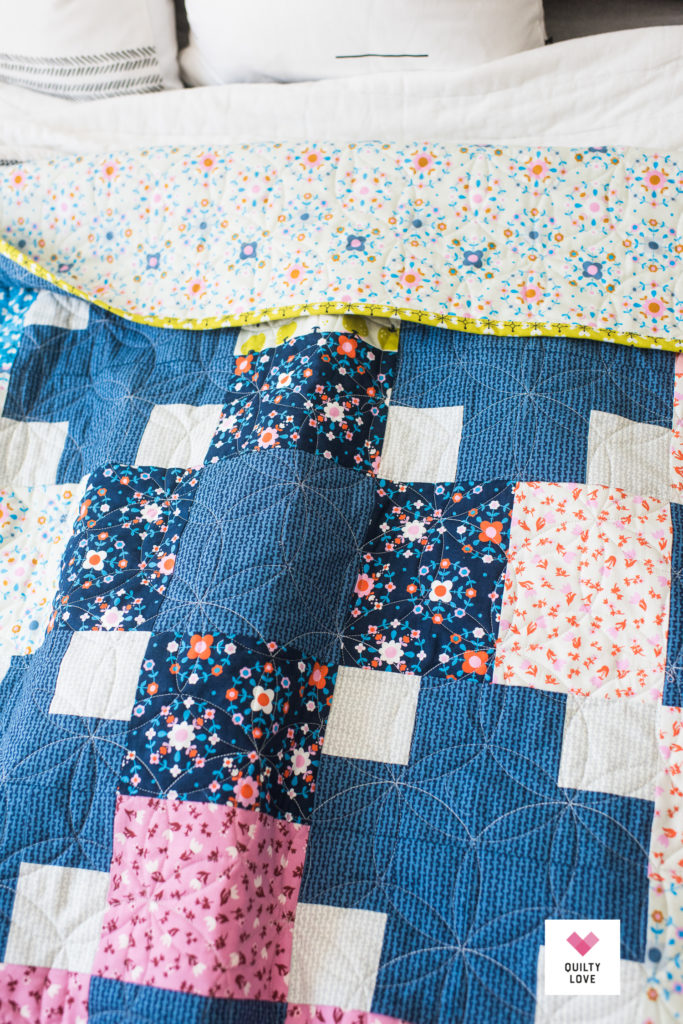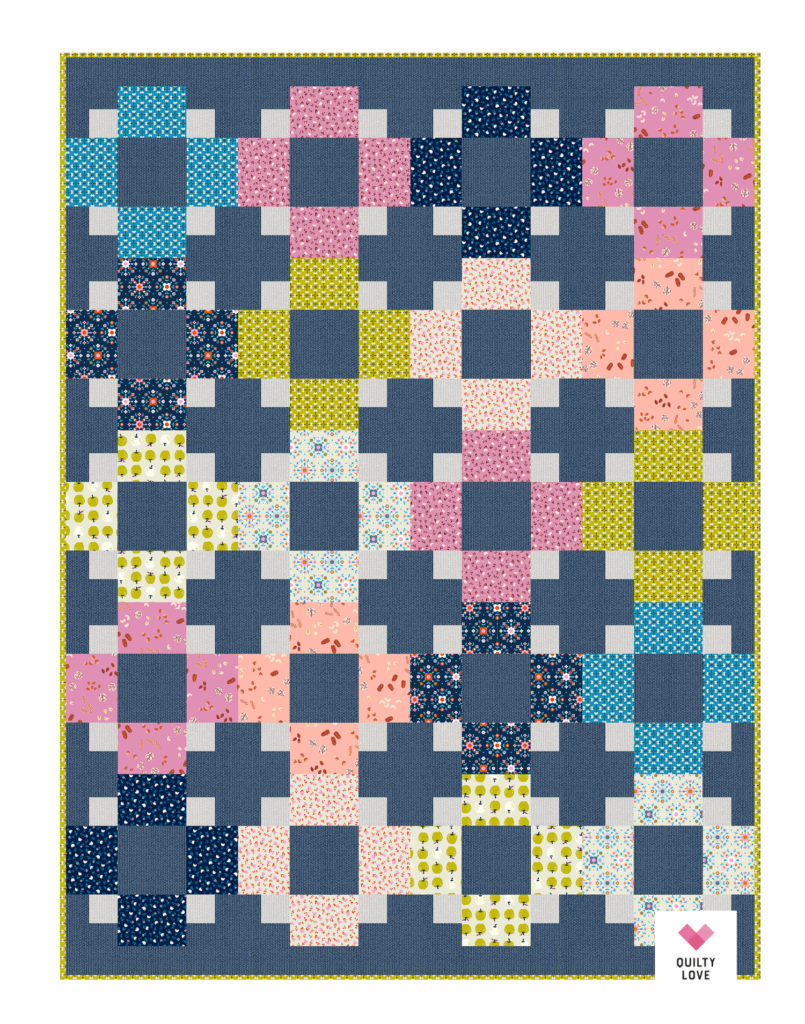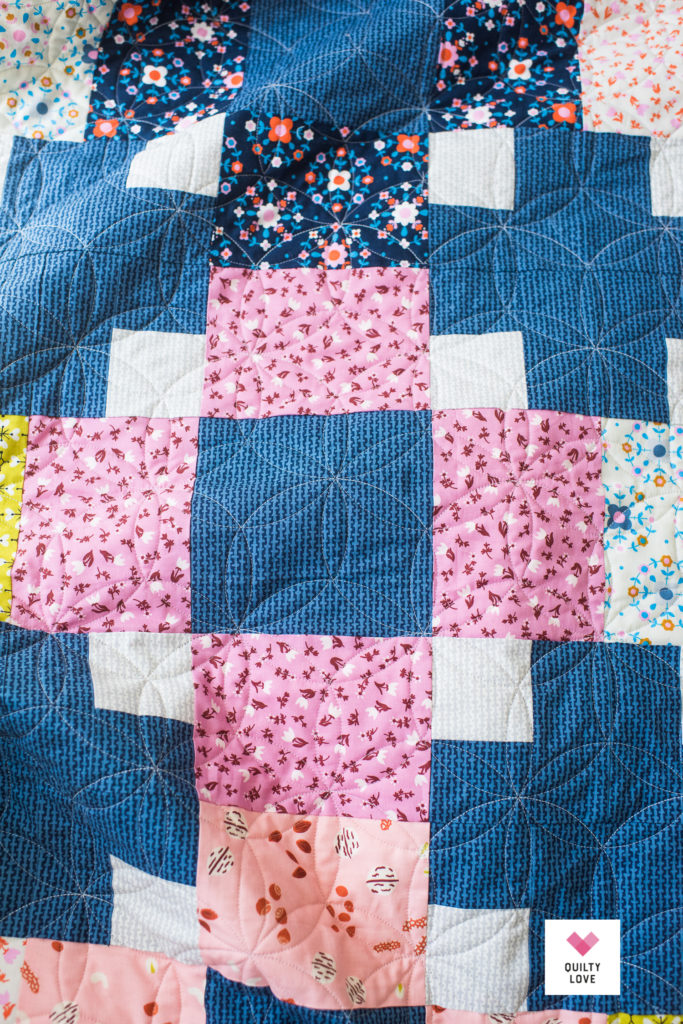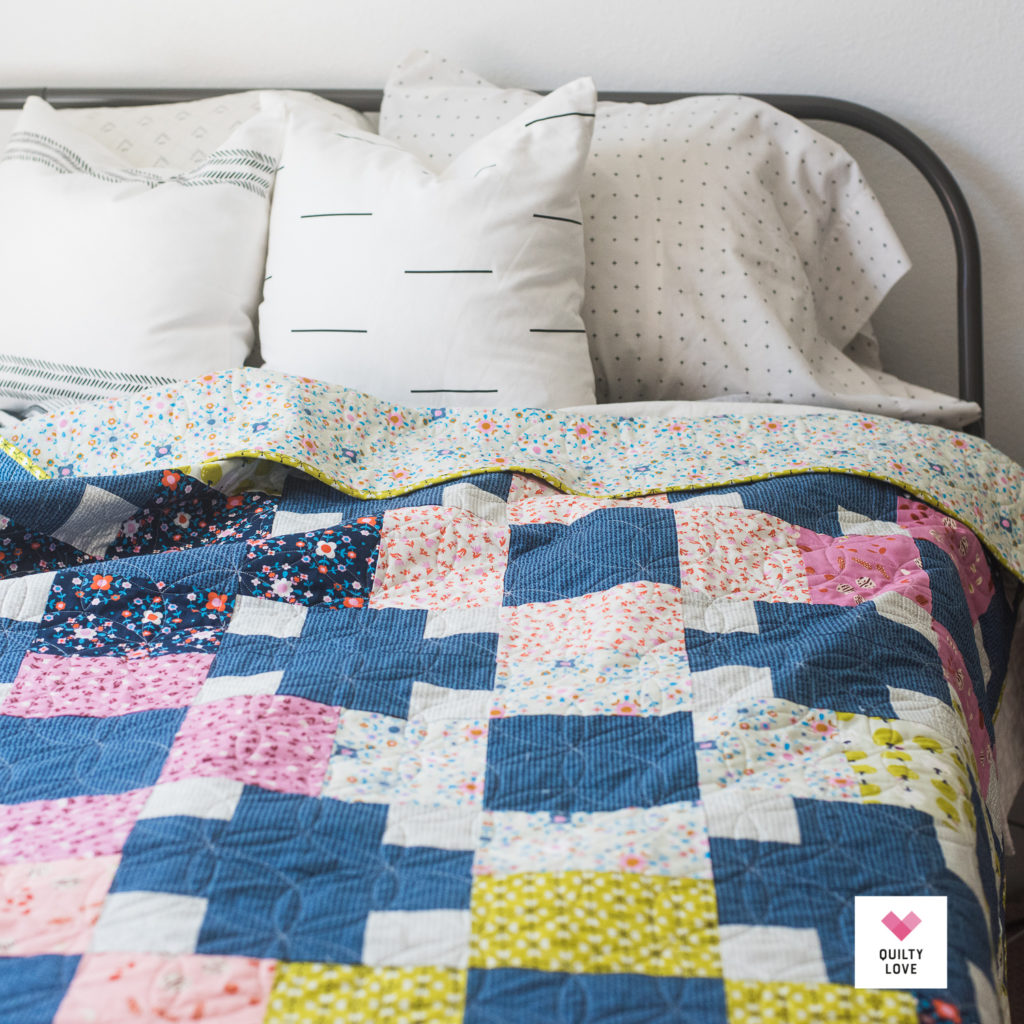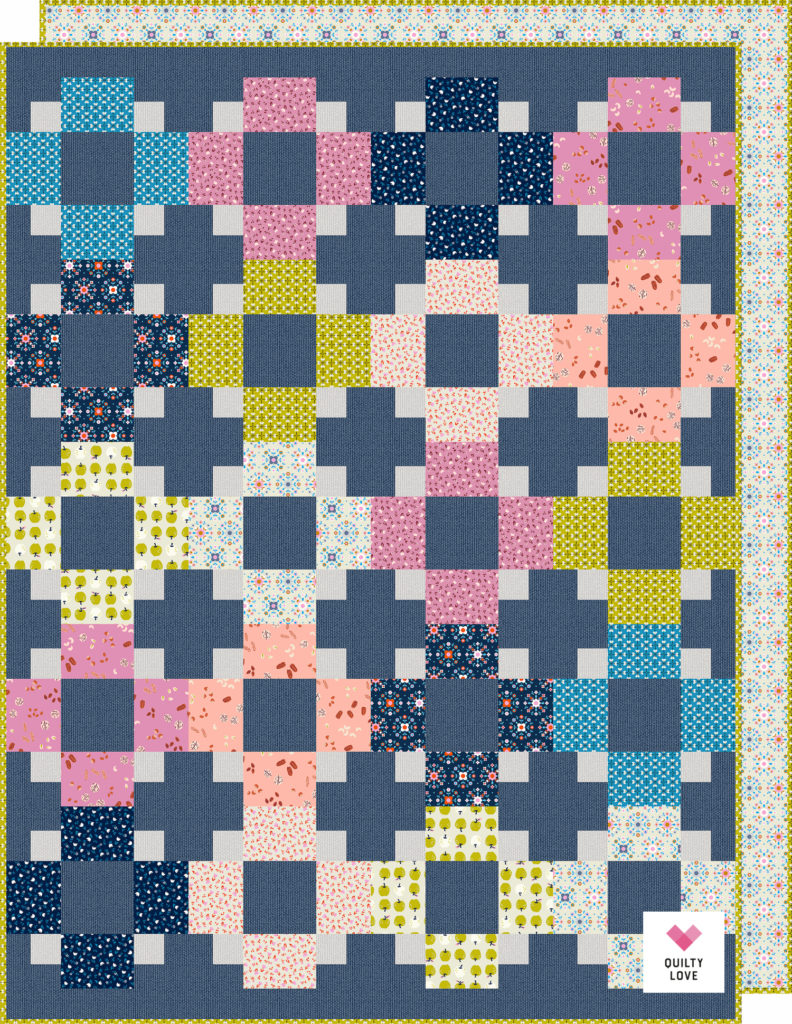 Hopscotch II is in the pattern shop as a PDF digital download or a paper booklet.
Materials:
Smol fabric line by Ruby Star Society
Quilted by Knot and Thread Design
Pieced on a Janome MC6700p