Quilty Hearts baby quilt pattern – The scrappy solids one
I have a cute little Quilty Hearts baby quilt to share with you today!
The Quilty Hearts quilt pattern is available in the Quilty Love shop.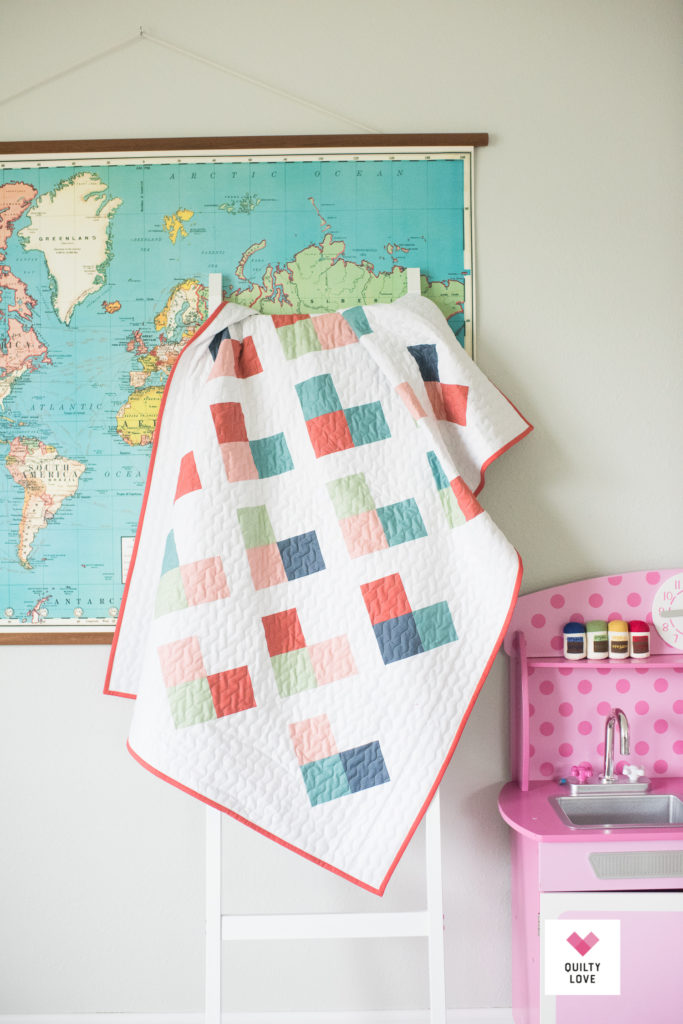 Connecting Threads Color Wheel solids
This Quilty Hearts quilt uses the Color Wheel solids fabrics from Connecting Threads. Connecting Threads sent me a bundle to try out.
This was the first time using this fabric and I really liked it! It has a nice weight and silkiness to it. It's silky but not slippery. I didn't prewash my fabrics (I never do) and I haven't washed this quilt yet so I don't know if there will be any bleeding of the fabrics.
Pre-washing quilting fabric
Yes, I said I don't prewash. I know that's controversial…haha. I always, always, always wash my quilts with a color catcher the first time or two. I have had so few problems with bleeding that I'm still over here not prewashing. I prefer sewing with unwashed fabrics. Is it a good idea to prewash…. you bet!
Colors left to right: Provincial blue, dusty aqua, aloe, dusty rose and antique pink.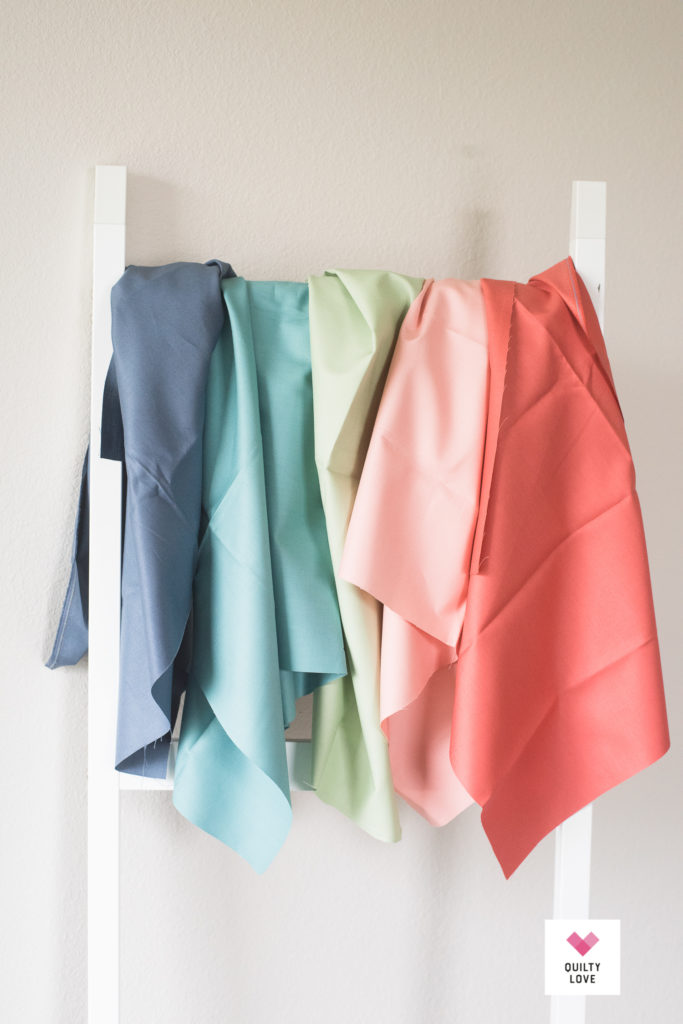 Quilty Hearts baby quilt
Back to this cute little baby sized heart quilt…. This entire baby sized quilt top was sewn up in a nap time! Yes, a nap time! I couldn't believe it. I always make throw quilts, really big throw quilts. So I'm always surprised by how fast baby quilts go together..haha.
I put the toddler down for a nap and started cutting. I had a completed quilt top done by the time she woke up. It was a really good nap… but still! This cute little heart baby quilt is a fast and easy one to put together.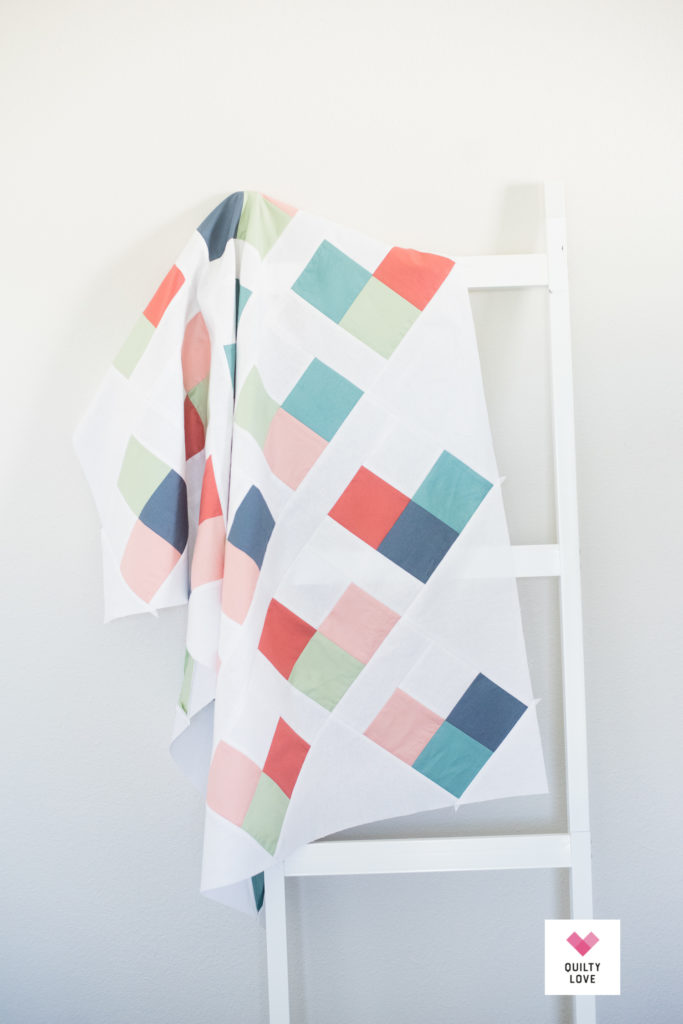 Scrappy friendly heart quilt
Quilty Hearts is all about the scraps! This heart quilt is scrappy friendly or fat quarter friendly. In this case, I used five fat quarters for this baby size quilt.
Rather than sticking with the traditional pinks or reds you might find in heart quilts, I used an assortment of these pretty Connecting Threads Color Wheel solid fabrics.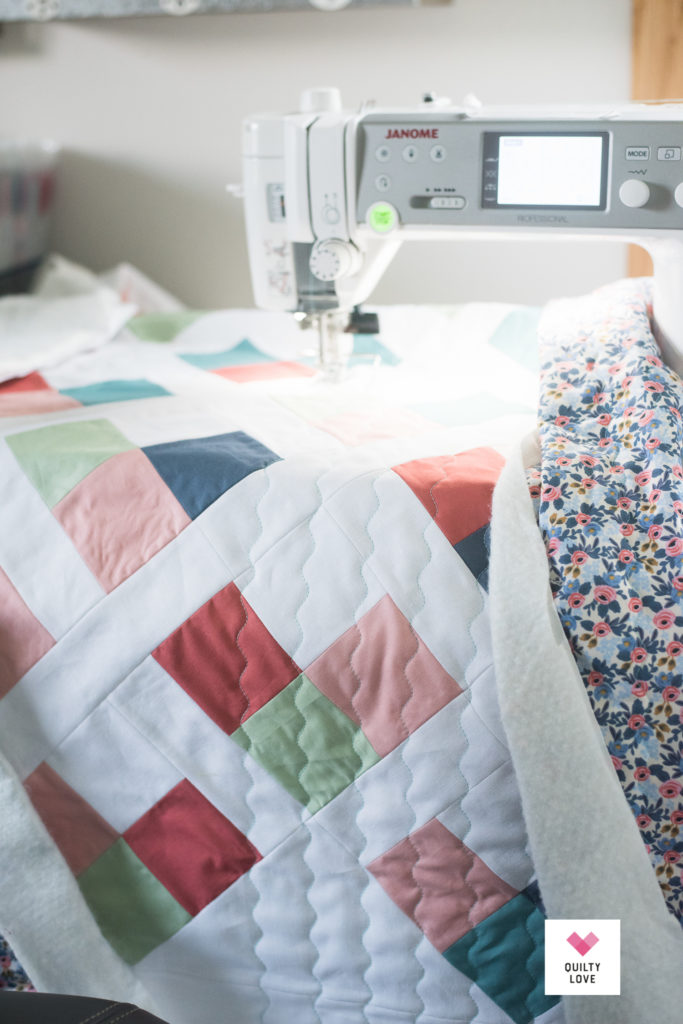 Wavy quilting on my sewing machine
I spent another nap time quilting this one up myself on my sewing machine. I stuck with my favorite walking foot quilting, the wavy stitch!
This is basically straight line quilting but the fancy stitch makes the waves. It doesn't get any easier than this and it always looks good when it's done!
These wavy stitched lines are 3/4″ apart.
This is the first time I used a colored thread for my quilting. Usually I just stick with a neutral like white or grey. Instead I used an aqua Connecting Threads thread.
Connecting Threads thread
I've talked about the Connecting Threads Essential cotton threads over on Instagram a lot. I've been using their threads for years and really love them. They are a little thicker since they are 3 ply but you can't beat the price and the quality is great.
I always have a cone of white and silver on hand. Their cones are only around $12!
I really like their thread for quilting since it is a touch thicker but lately I've been using it for piecing as well. It's the only thread I've had for the past several months.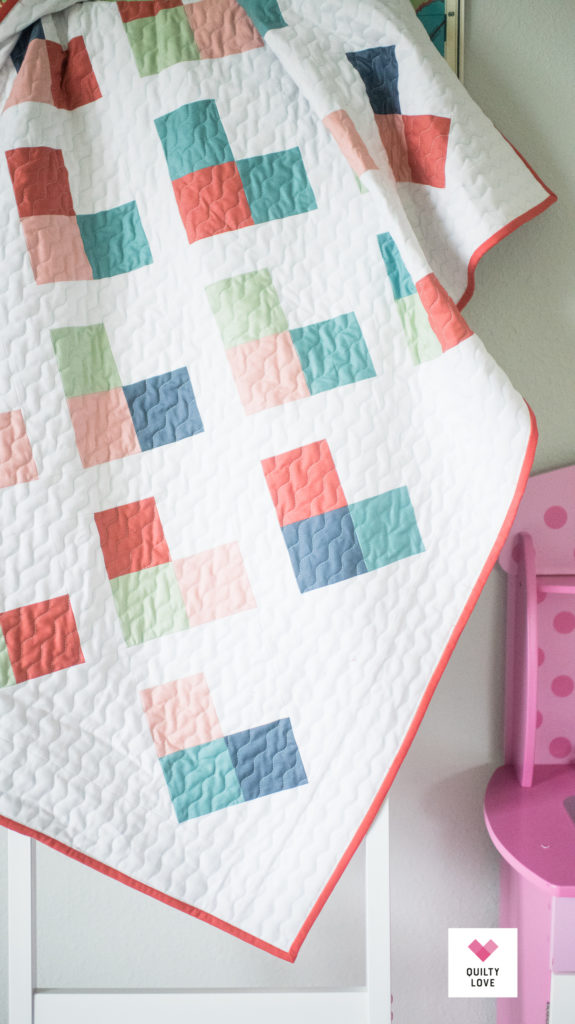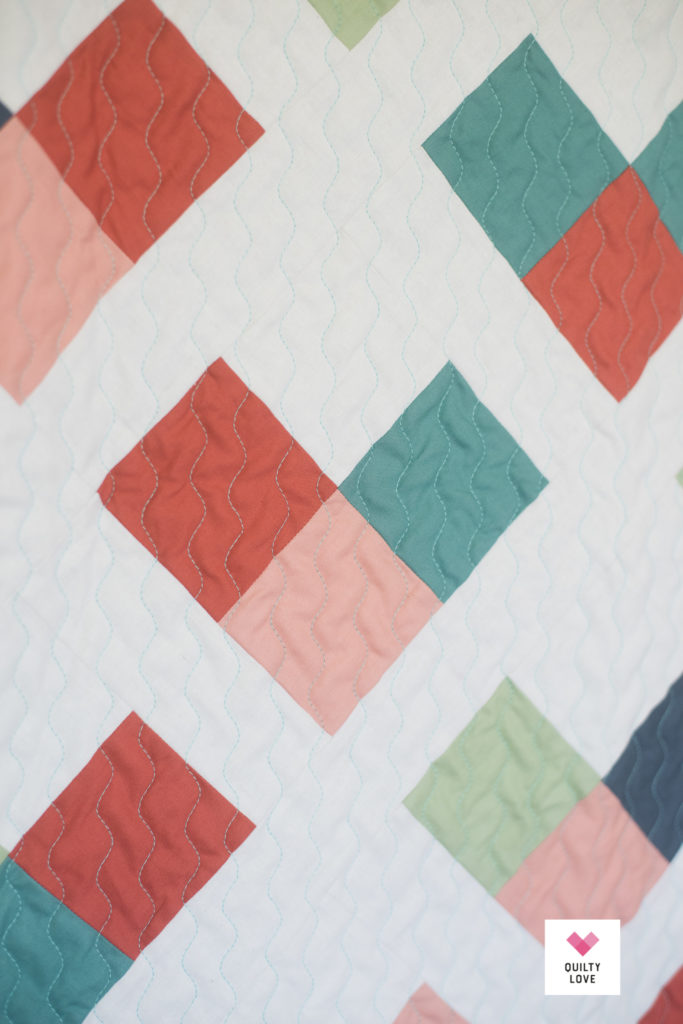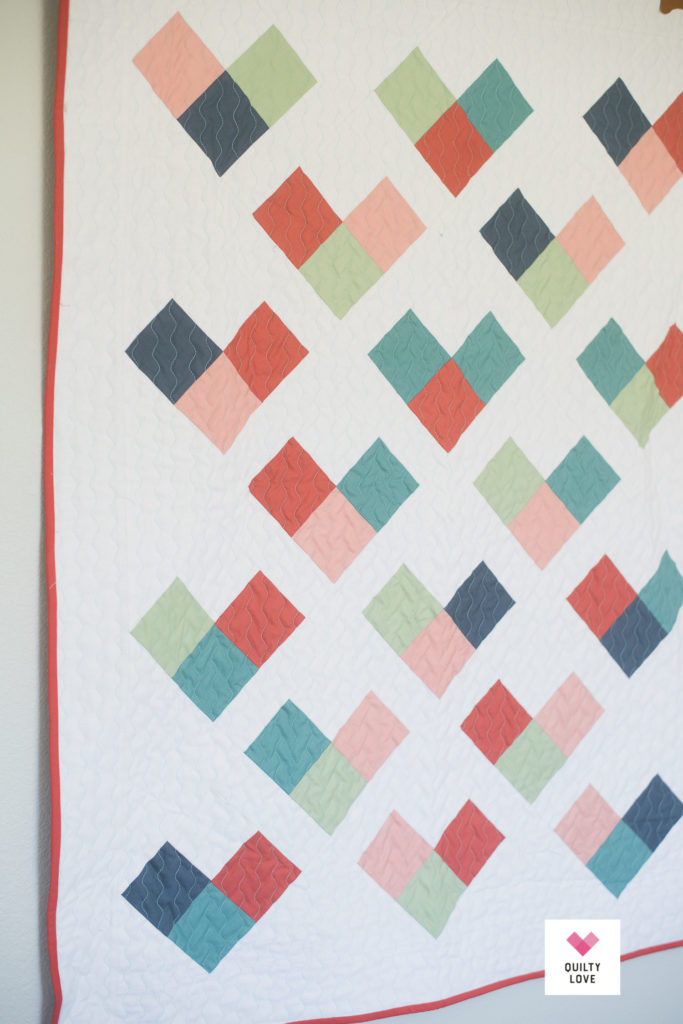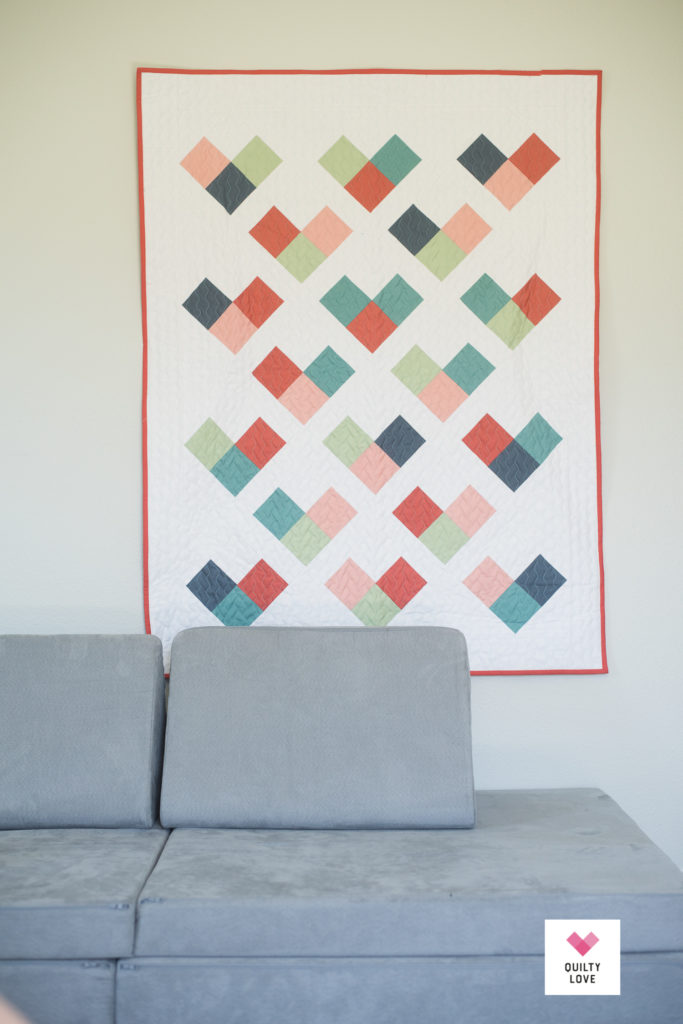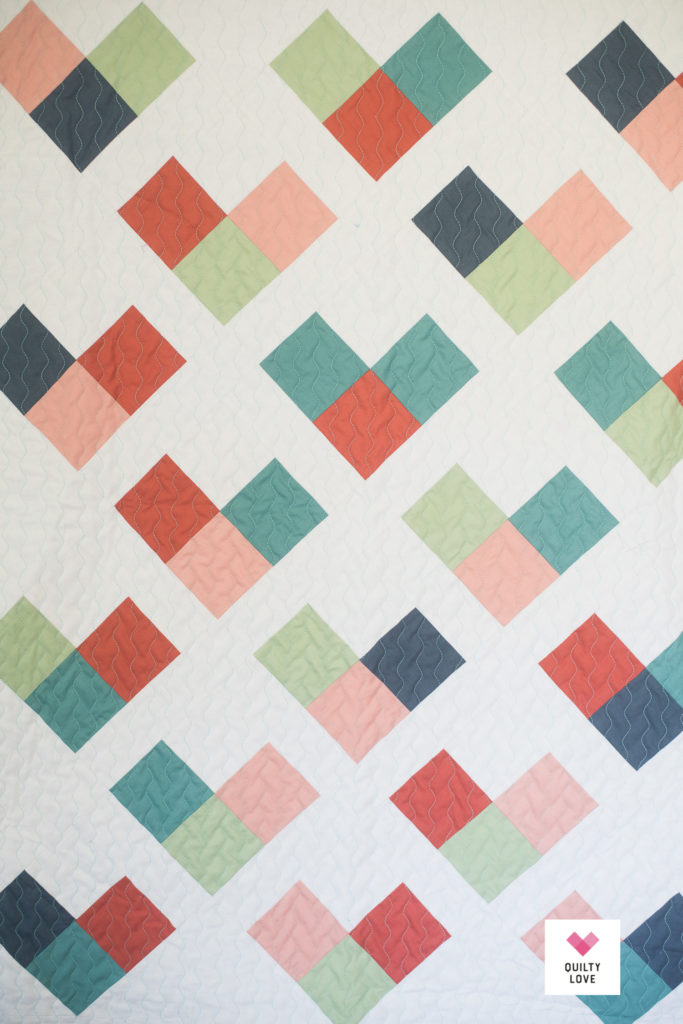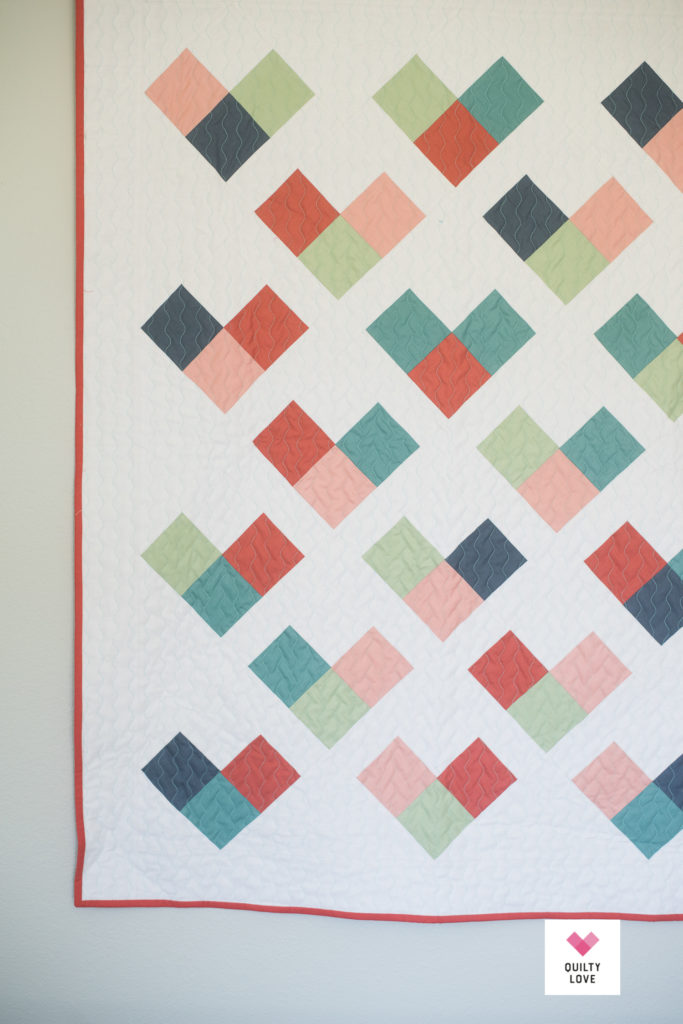 Quilty hearts baby quilt backing and binding
This cute little Quilty Hearts baby quilt is backed with a favorite fabric from Rifle Paper Co for Cotton and Steel. This floral print is an older fabric that I had in my fabric stash. I love how you can use those smaller sizes of yardage in your stash for baby quilts.
The binding is another one from my stash. I believe it's a kona cotton solid.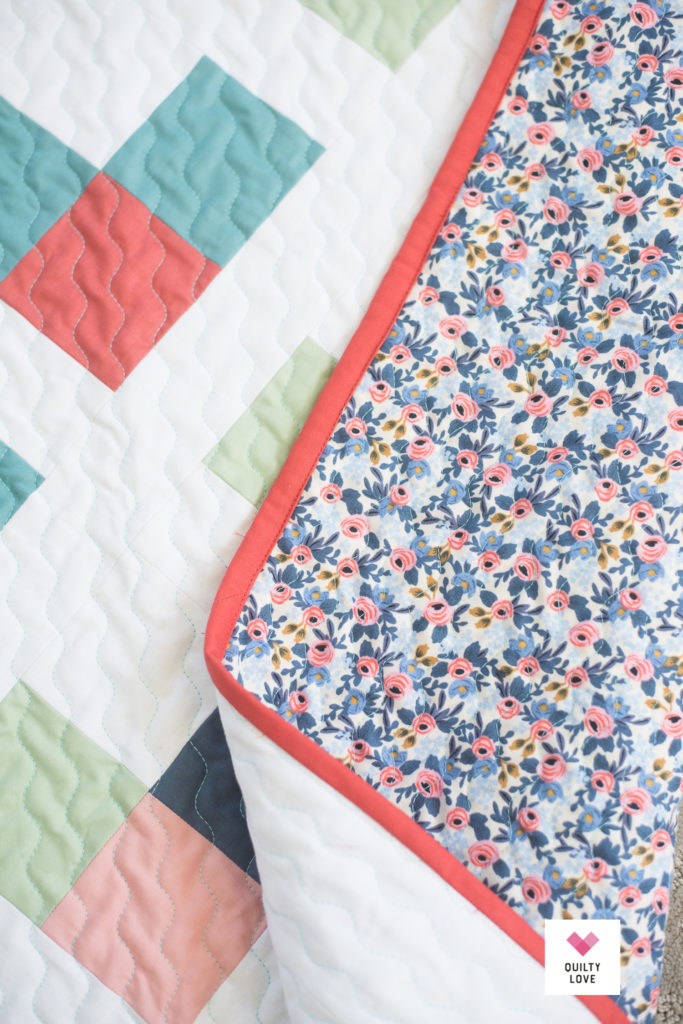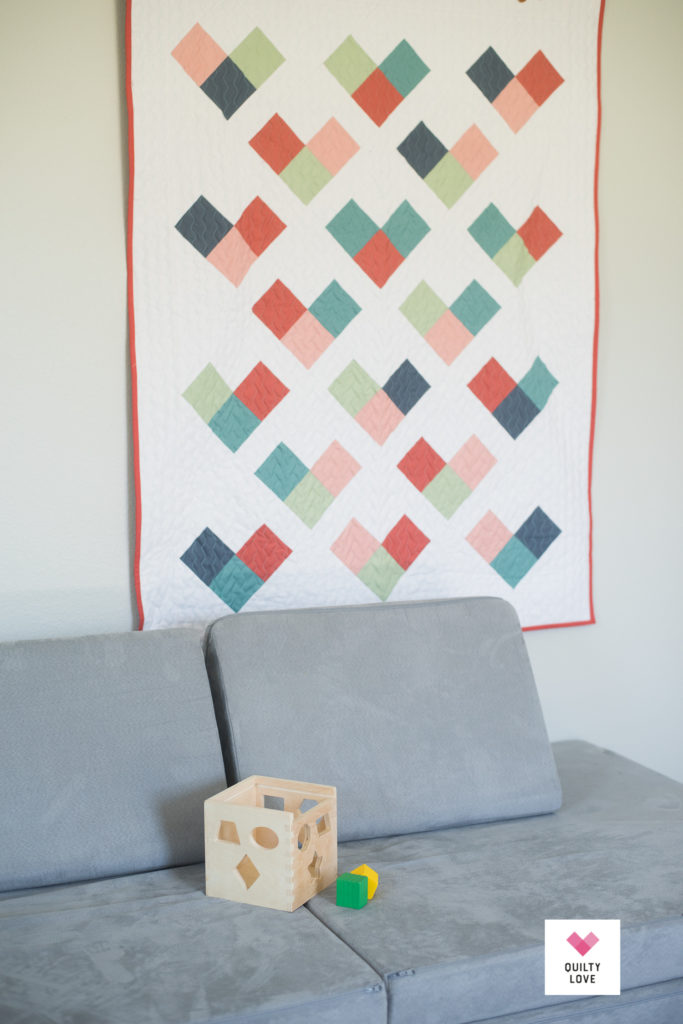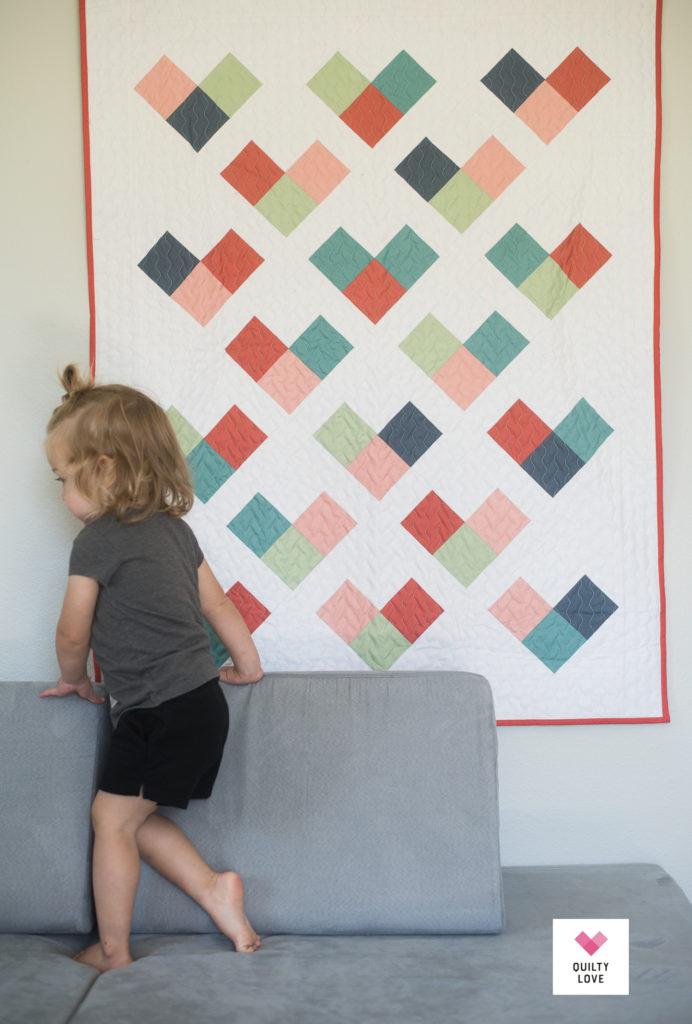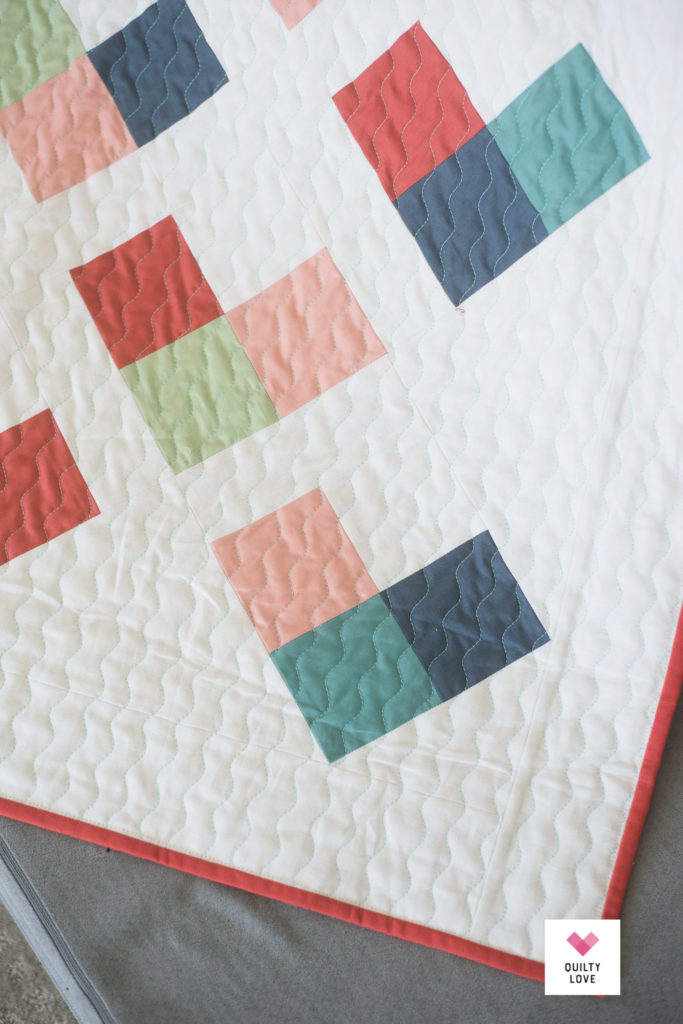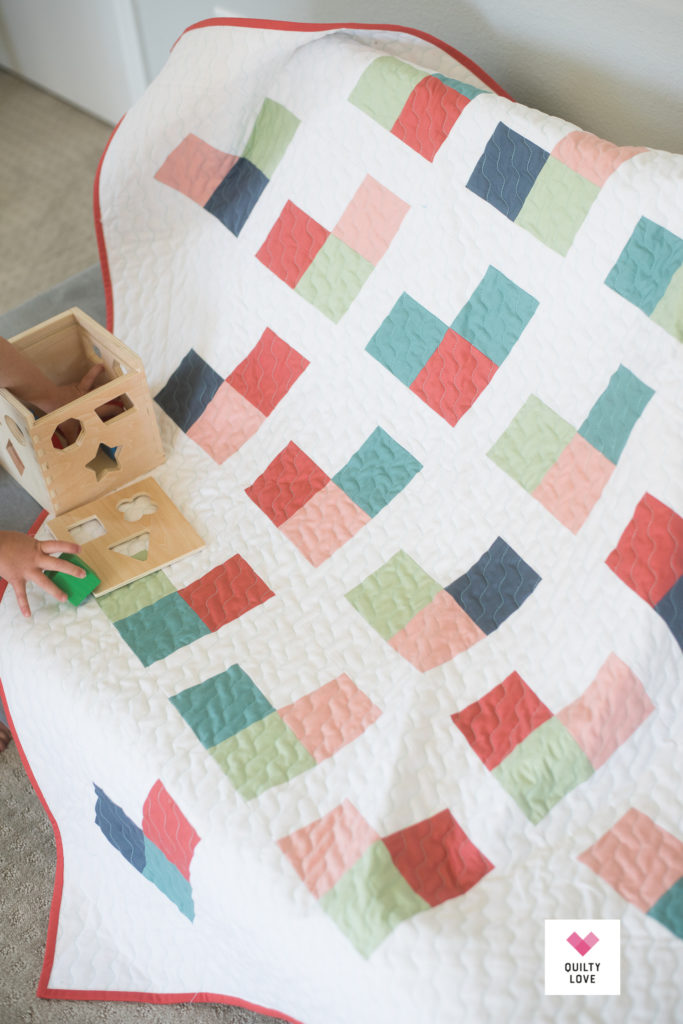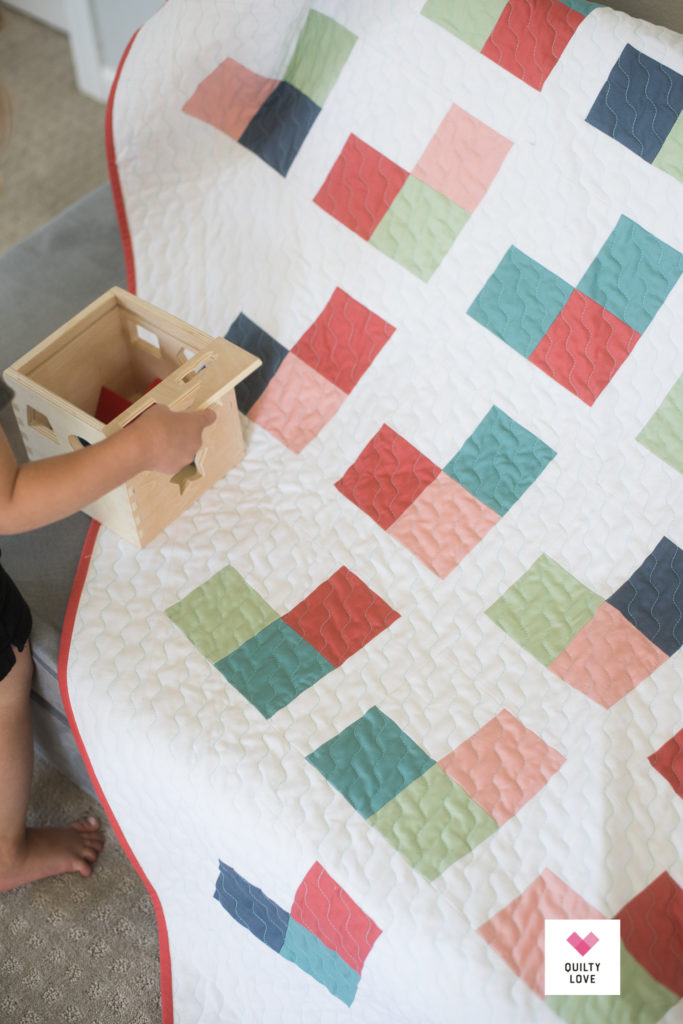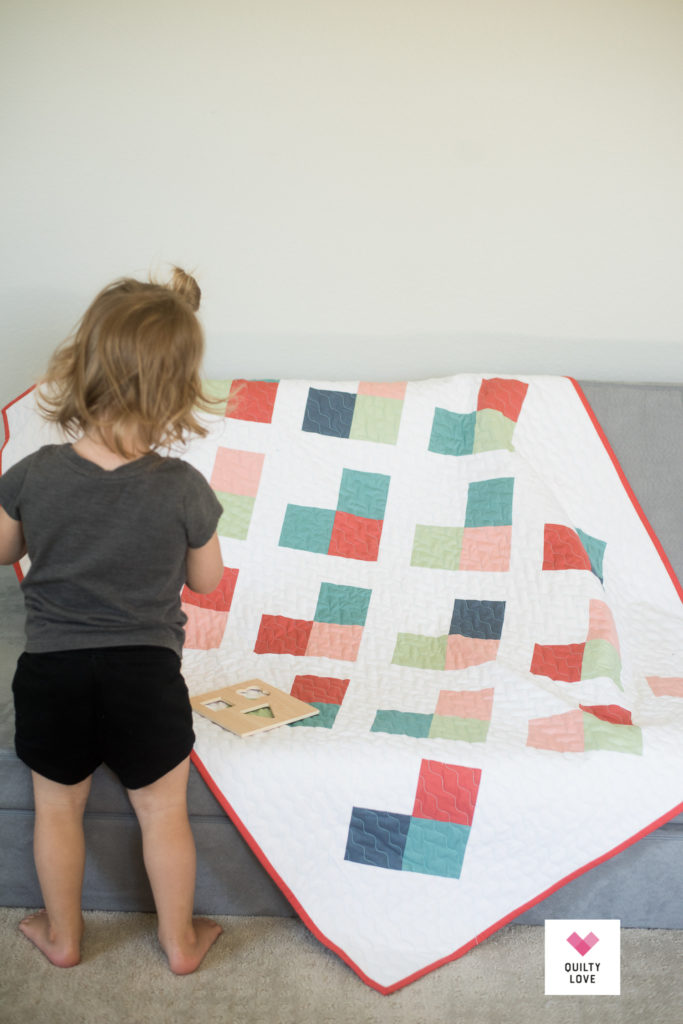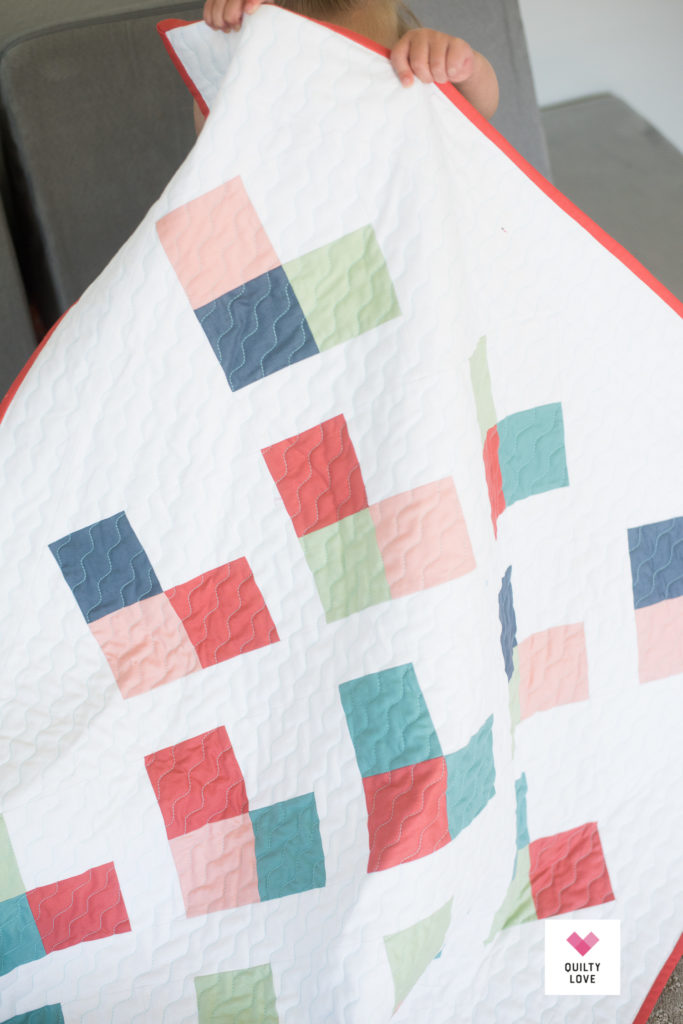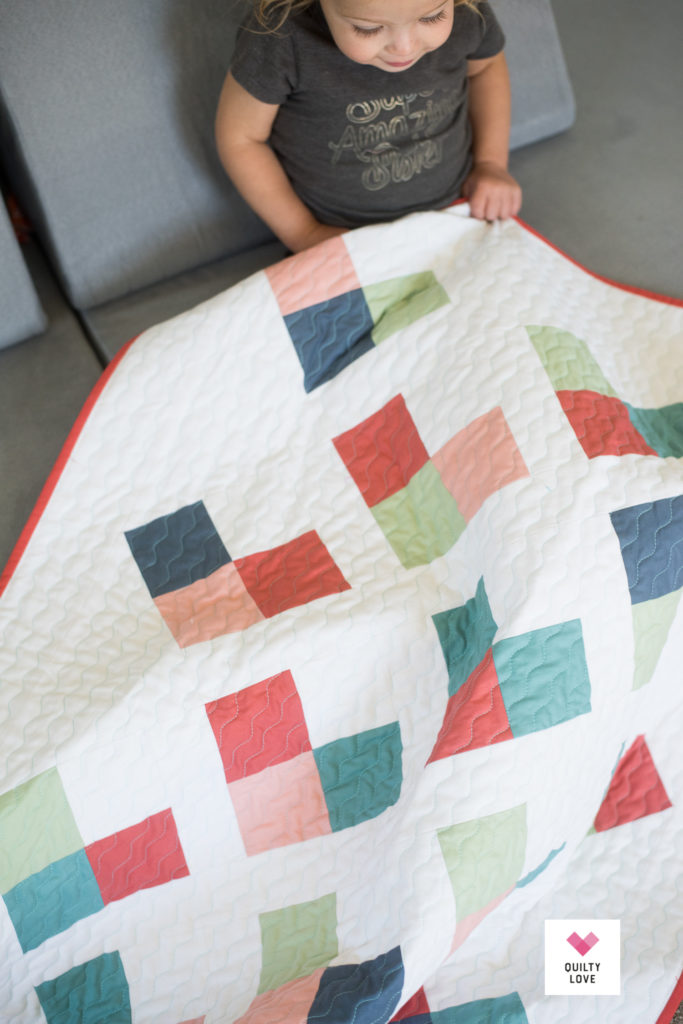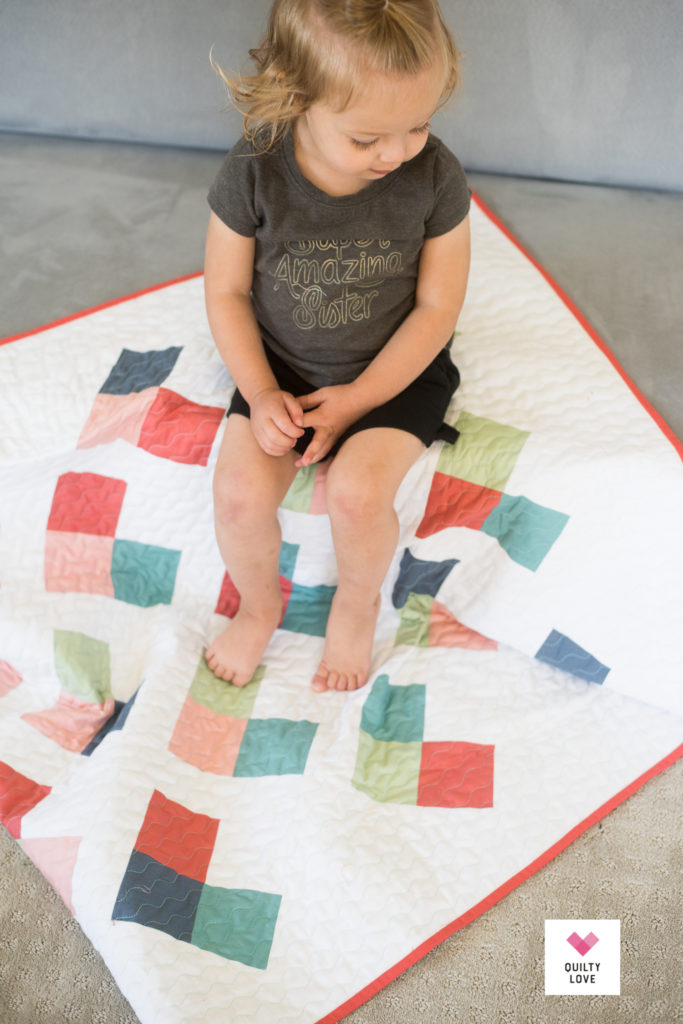 Materials used:
Quilty Hearts quilt pattern
Connecting Threads Color Wheel Solids
Connecting Threads Essential Thread
Background: Essex Linen white
Backing: And older Rifle Paper co fabric by Cotton and Steel
Pieced and quilted on a Janome MC6700p