Jelly Rings Quilt Pattern – The fall version
Today I'm sharing an older quilt that never made it up on the blog! This is my fall Jelly Rings Quilt. The Jelly Rings quilt pattern is available in the Quilty Love shop.
This Basic Grey Jelly Rings quilt was completed back in 2016 but I haven't shared it much. I made it up when I created the pattern and didn't really love it at the time. It's one of the those quilts though that really grows on you and I've come to appreciate it so much more.
This is one of the few well used quilts around our house. With the linen background (in the color flax) and the flannel backing it's super soft and super loved.
This Basic Grey jelly roll is such a beautiful fall palette making this quilt a good one for this time of the year. This fabric is an older line so I'm sure it's out of print by now.
Jelly Rings is a nice and easy jelly roll friendly quilt pattern. It's a throw size quilt with the option to add sashing.
This quilting is a simple crosshatch on this quilt. It keeps it nice and drapey. I recommend a little denser quilting with Essex linen but honestly this quilt has held up great!
If you want to learn a little more about quilting with Essex Linen, I wrote an article about it here.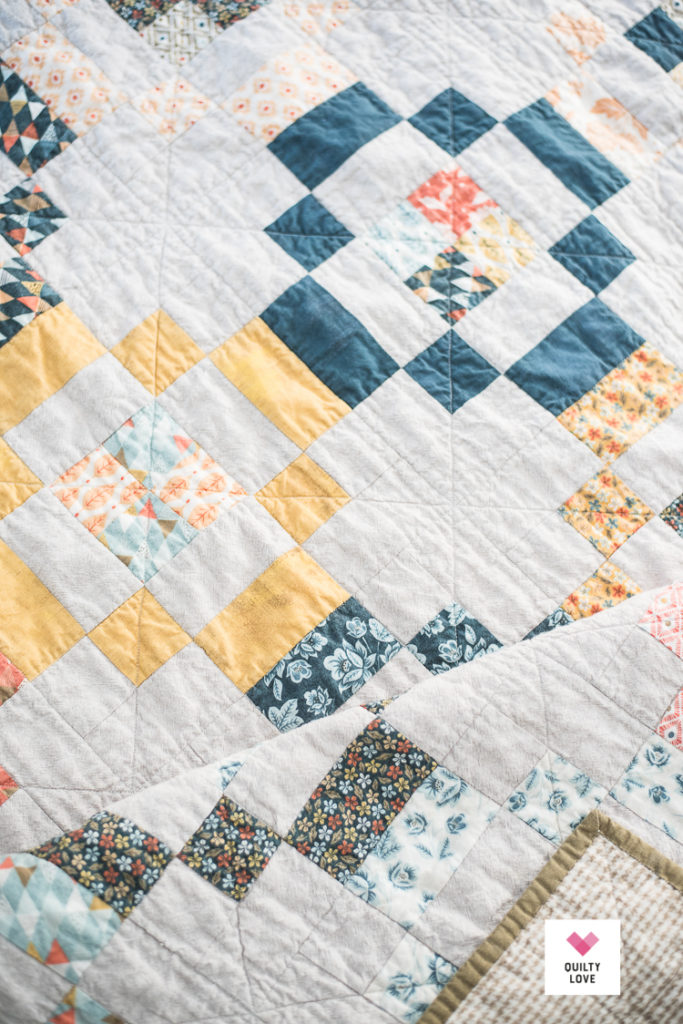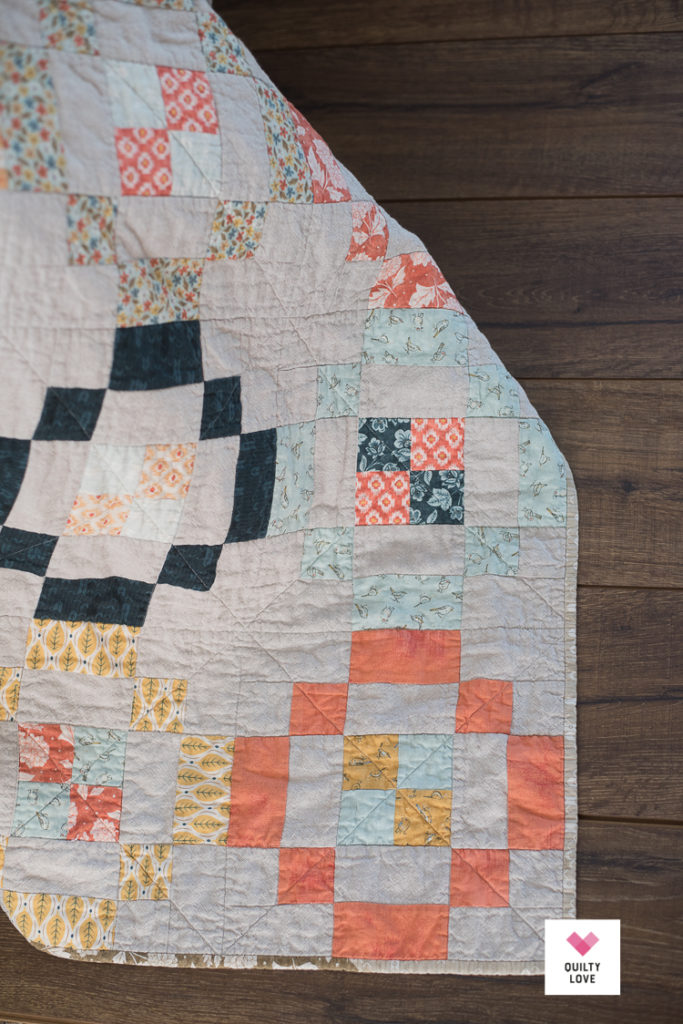 This Jelly Rings quilt has already been well loved and washed by the time these photos were taken. That linen just gets softer with use.
You can find Jelly Rings in my pattern shop.