Liberty of London Cargo Duffle
I have yet another Cargo Duffle to share today.   This one brings my total Cargo Duffle makes up to 6!   Apparently I really like making these bags 😉   Or maybe it's the only one I'm currently brave enough to make.
My retreat friends and I did a Christmas swap so I made this for my friend Brianne.  I knew she was a fan of Liberty fabrics so I thought it would make for a beautiful bag!
You can find this free pattern by Anna of Noodlehead on the Robert Kaufman website.
Anna makes the most beautiful things!   Be sure to check out her website:  Noodlehead
I customized this bag a bit to add some additional fun features 😉   If you are going to tackle this one, I recommend following the pattern exactly the first time and then making your changes once you understand how the bag is constructed.
First off, I made this one a little wider.   I've found I really like it about 8 inches wide.   This change is easy to do by just changing the width of the gusset pieces.  The front and back panels stay the same.
I added side pockets which I'm pretty sure I hack in.   I don't know the proper way to add these pockets to bags but I've figured out a way that works.  I'm sorry to say I've yet to take photos of this step so I'm sorry I can't share the how to with you all.
I sew in a lining.   I have a video tutorial to do that in this cargo duffle blog post.
I use this instead of batting.  It offers a lot more support and keeps the bag a little more sturdy.
This gold zipper is one of my favorite zippers to use on my Cargo Duffles.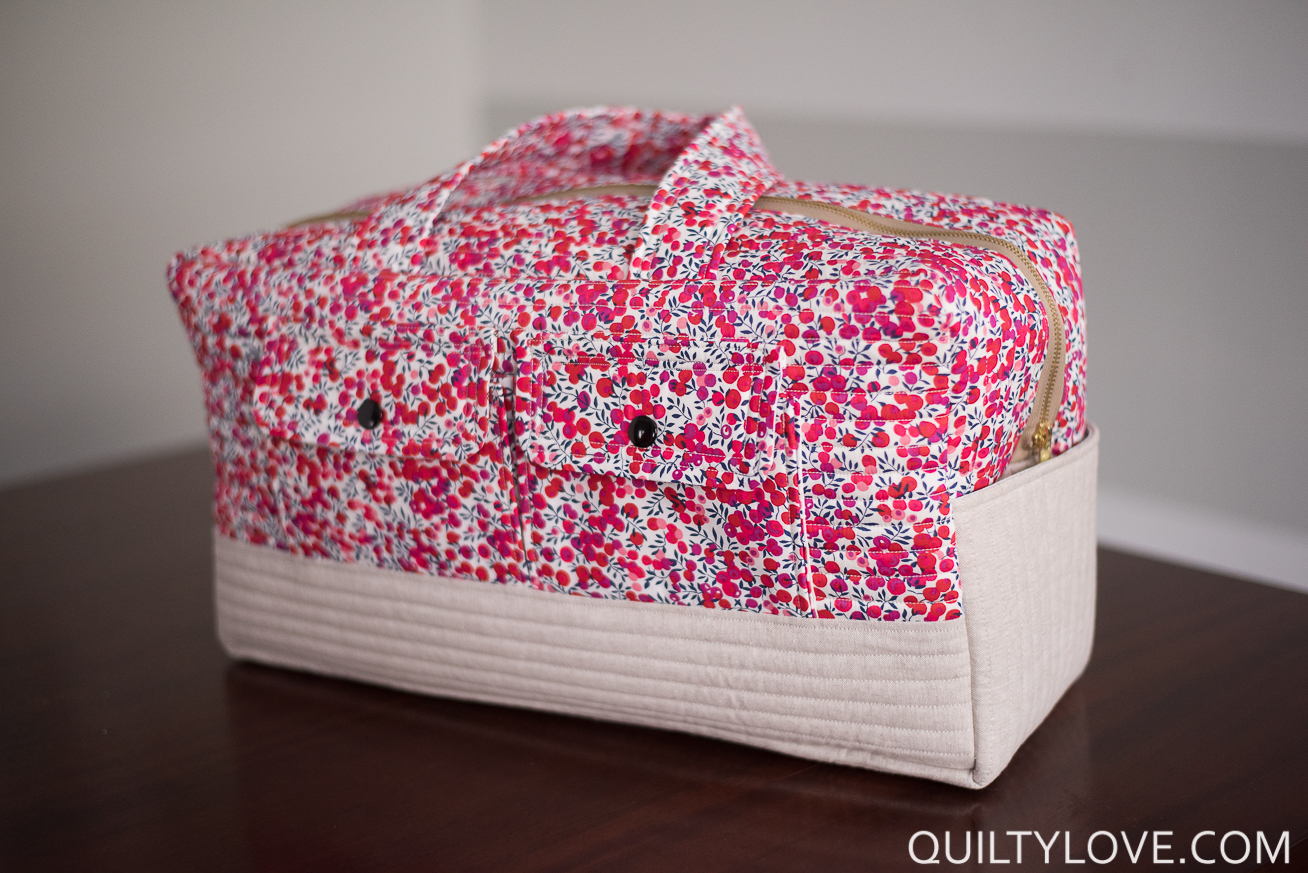 I like to add a pocket zipper to the back of my bags for a little extra storage.  I quick google search will pull up tutorials on this.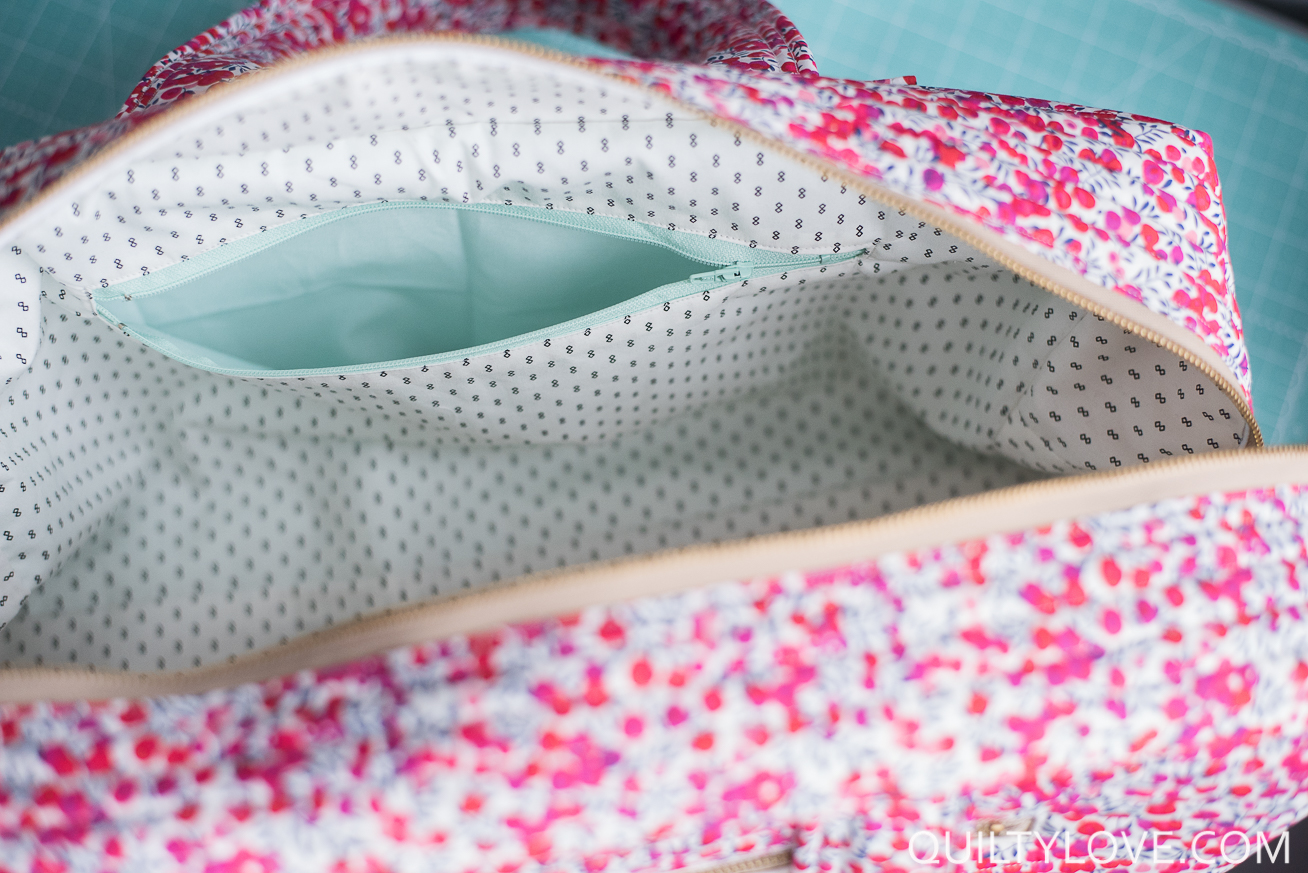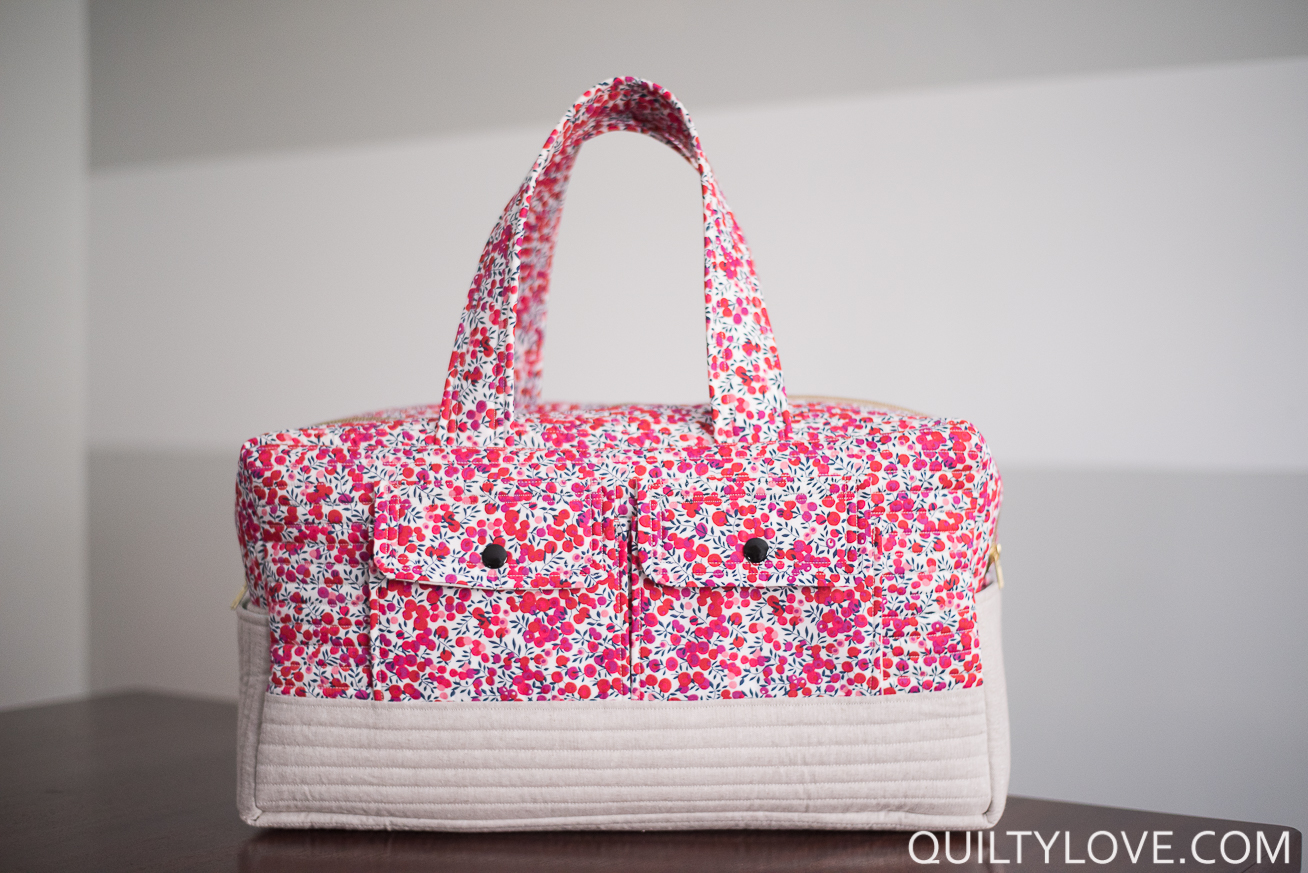 Supplies Used:
Liberty Fabric
Bottom:
Essex Linen by Robert Kaufman in Flax
Soft and Stable
Coverall Metal Zipper
Black Size 24 snaps