Neon Triangle Quilt
While in NYC recently I visited this lovely little knit and fabric shop in Soho called Purl Soho.  I love this shop!   It was small enough to not feel overwhelmed and they had awesome bundles of fabric made up.
I couldn't resist this neon and navy bundle since it was fun and modern and different than anything I've worked with.
This fun modern fabric was perfect for a triangle quilt.   I just cut basic 6 1/2″ triangles using my HEX N MORE RULER
.  I used the entire bundle which contained 6 half yards along with about another 1/2 yard of Moda's Bella Solid white.  It made for a nice throw size.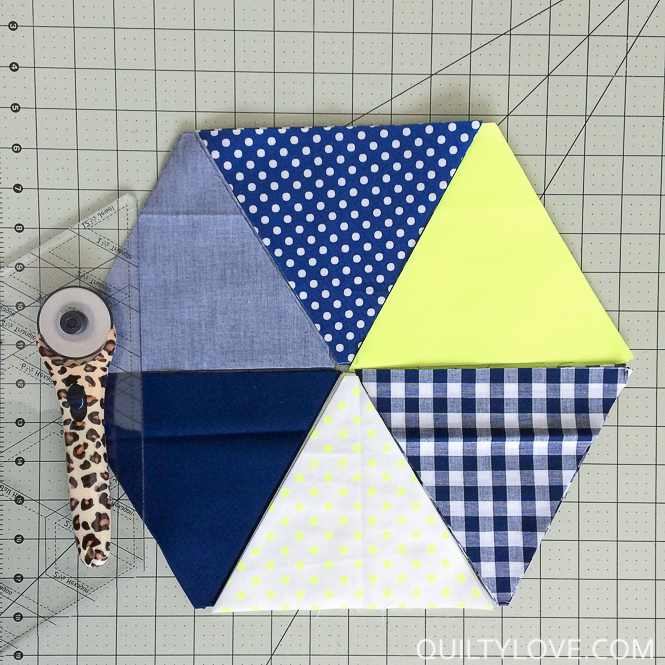 I don't have a permanent design wall since space is limited in our house.  So for most quilts I cut the size batting I'll need, pin it up somewhere and use it as a temporary wall to design quilts.  And once designed I've already got my batting cut and ready to use.  🙂
I just started randomly placing triangles and changed a few as needed once they were all up.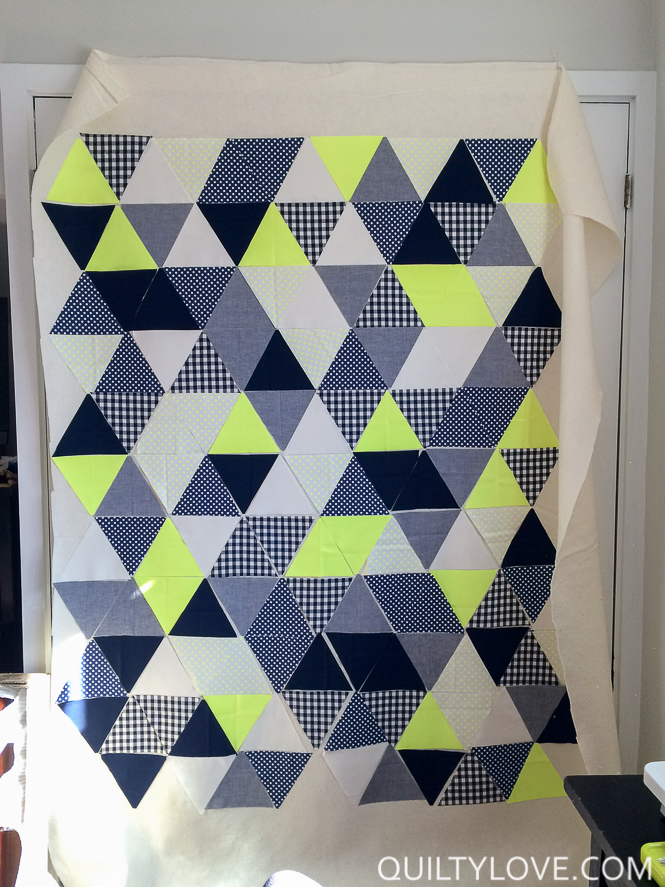 And all quilted and done!   I went with basic straight lines following all of the seams.
And my favorite part is this Target sheet as the backing!   This sheet is extremely soft and worked out great for the two quilts I've used it on.   It's the perfect modern backing for this modern triangle quilt.