I have been wanting to attempt triangles ever since the first try.   But I also wanted to use a ruler this time around.   I ordered Jaybird Quilts HexNmore ruler because it does both triangles and my other love Hexies 🙂
A pillow is a quick project and a good way to do triangles without getting too frustrated.
I pulled some simple modern fabrics.  I didn't end up using the stripes at all.
The gold foil of this Brambleberry Ridge Michael Miller print is so gorgeous!
Basted and ready to quilt.   I prefer to make whole triangles on the edge and trim to square after quilting.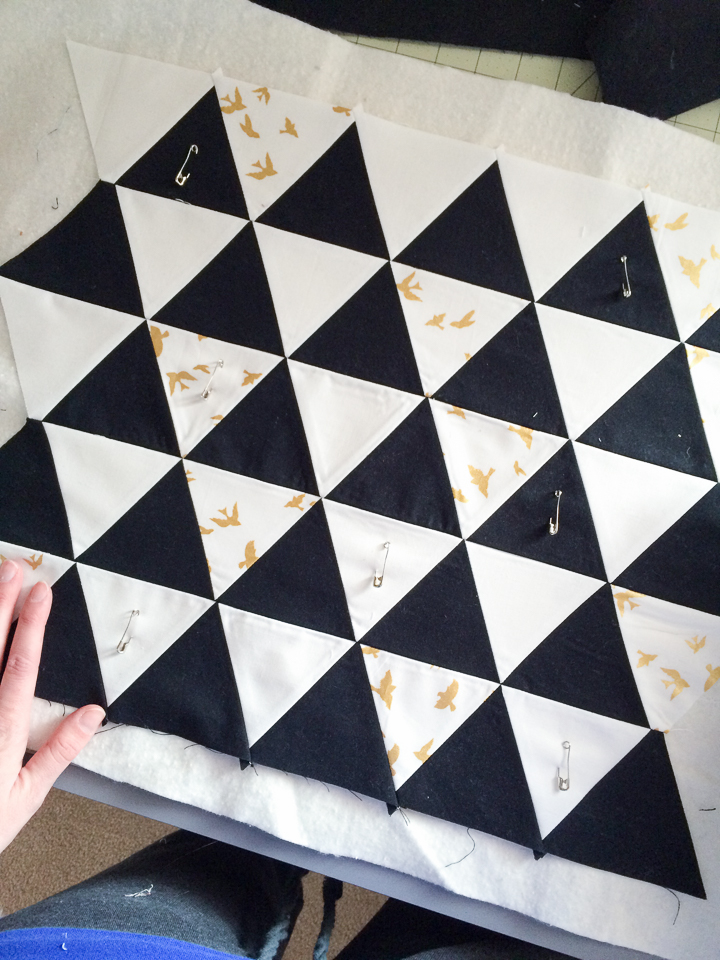 I went with simple quilted lines and a fun emerald green backing.  Since my go-to envelope style backing
wasn't working on this one I attempted my first zipper backing.   Love how it worked out!