Vintage Sheets quilt [ Take one ]
There are so many gorgeous quilts made out of vintage sheets on Pinterest.   I knew someday I wanted to make one of my own.   I started collecting sheets but then kind of forgot about it.   I think I collected one 😉
My sister however is a vintage collecting queen and has loads of vintage sheets.   So I asked her to put some together and I would make a quilt for her.   I think I had a fully completed quilt within one week of receiving them 😉   I went with a simple patchwork quilt using 8″ squares (I think).   I sewed long strips of squares together and then sewed those strips into a quilt top.

This is the first quilt I've tried hand binding!   It really didn't take long and now I'm hooked on hand binding.   It's seriously so relaxing.
This vintage sheets quilt ended up being a queen size.   I said I would never do another one after the last queen size I made but it turns out it wasn't that bad after all.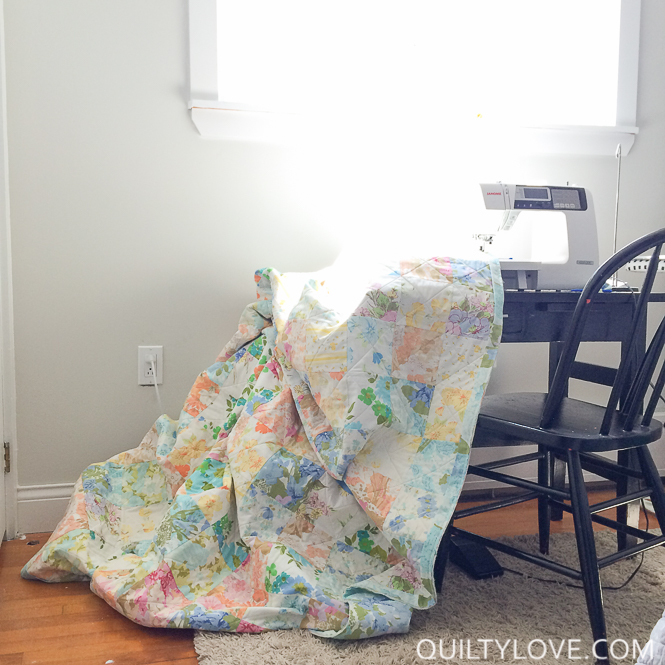 One of my favorite things about this quilt is the gorgeous backing sheet!