Friendly Stars – The Bonnie and Camille jelly roll quilt
I'm finally getting around to sharing this version of the Friendly Stars Quilt!   When I designed this quilt I couldn't decide if I wanted it scrappy or non scrappy so I did both 🙂  You can find the original Friendly Stars quilt here.
I've actually attempted to post this quilt several times but never liked the photos.   Finally calling it good enough and putting it out in to the quilty world.
Friendly Stars is a jelly roll quilt pattern and you can pick up a copy in my shop.  And then decide for yourself, scrappy or non scrappy 😉
I used a Little Ruby Jelly roll for my version of this quilt.   I'm finding myself reaching for reds in my quilting more and more lately.  I love the contrast reds and pinks adds to a quilt.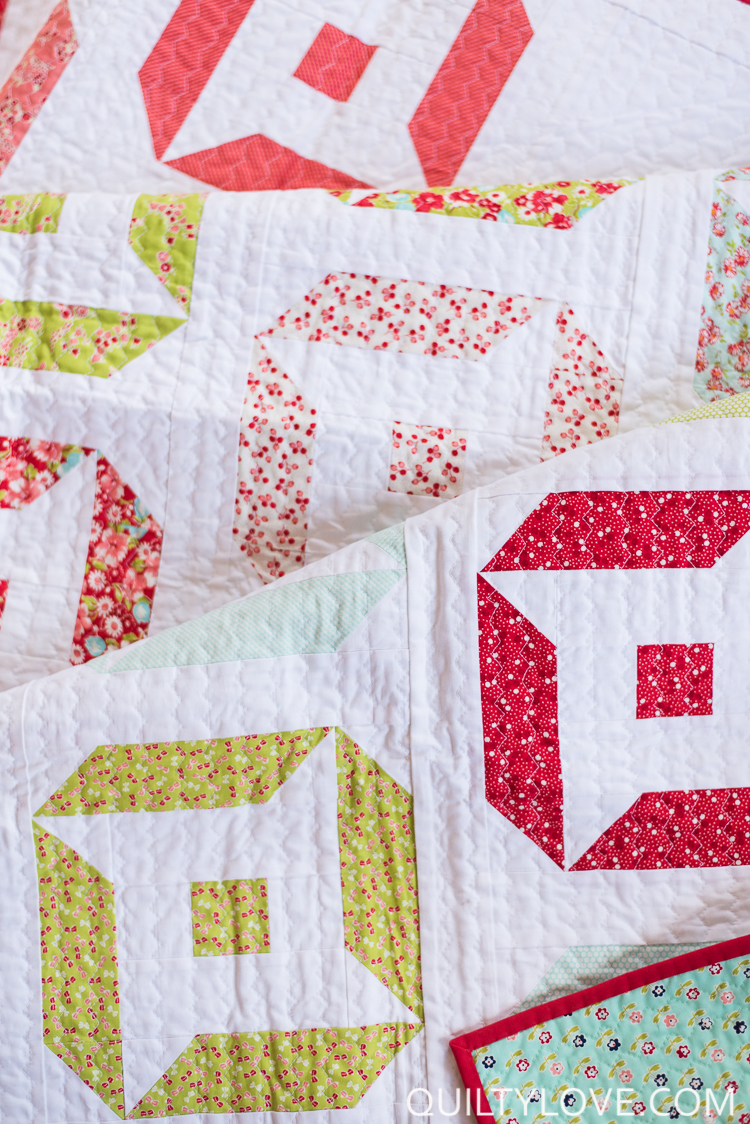 Friendly Stars is quilted with the zig zag stitch.   I use my walking foot on the multi stitch option for this quilting effect.  You can still see the lines I marked on this quilt using the Hera Marker.   I'm really loving the Hera Marker for quilting lately.   My lines end up much more accurate than when I tape a guide to my walking foot.  These lines are spaced about 3/4in apart.
Find the zig zag walking foot quilting tutorial here.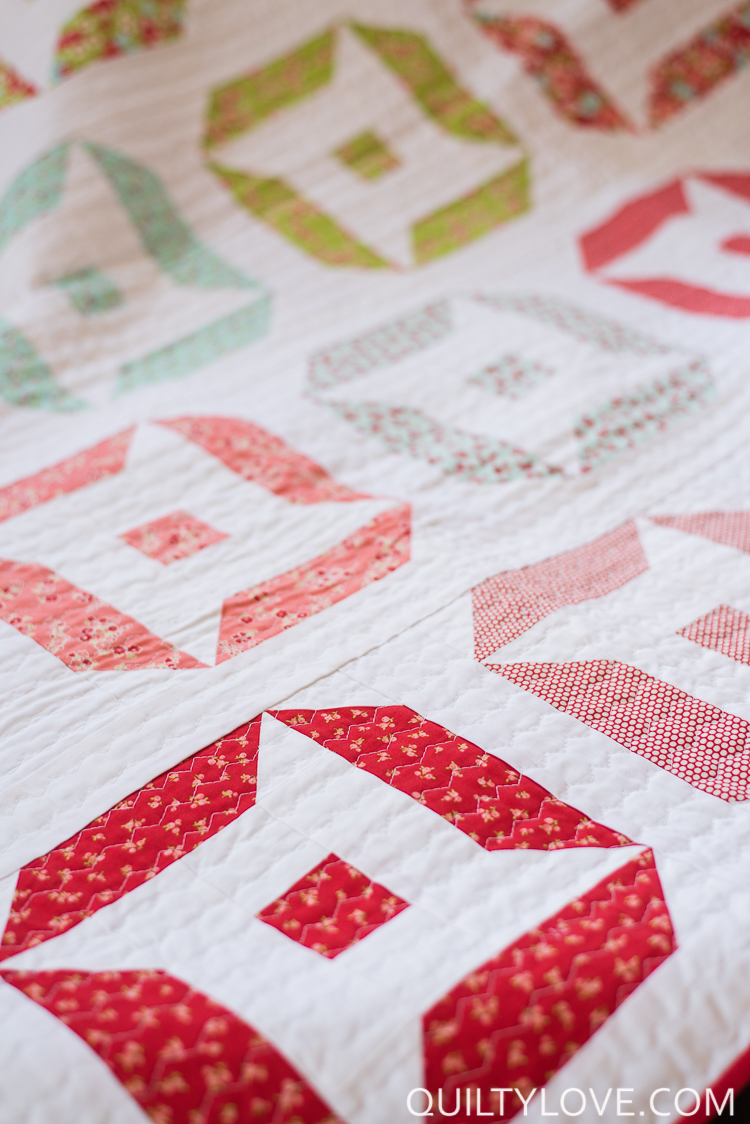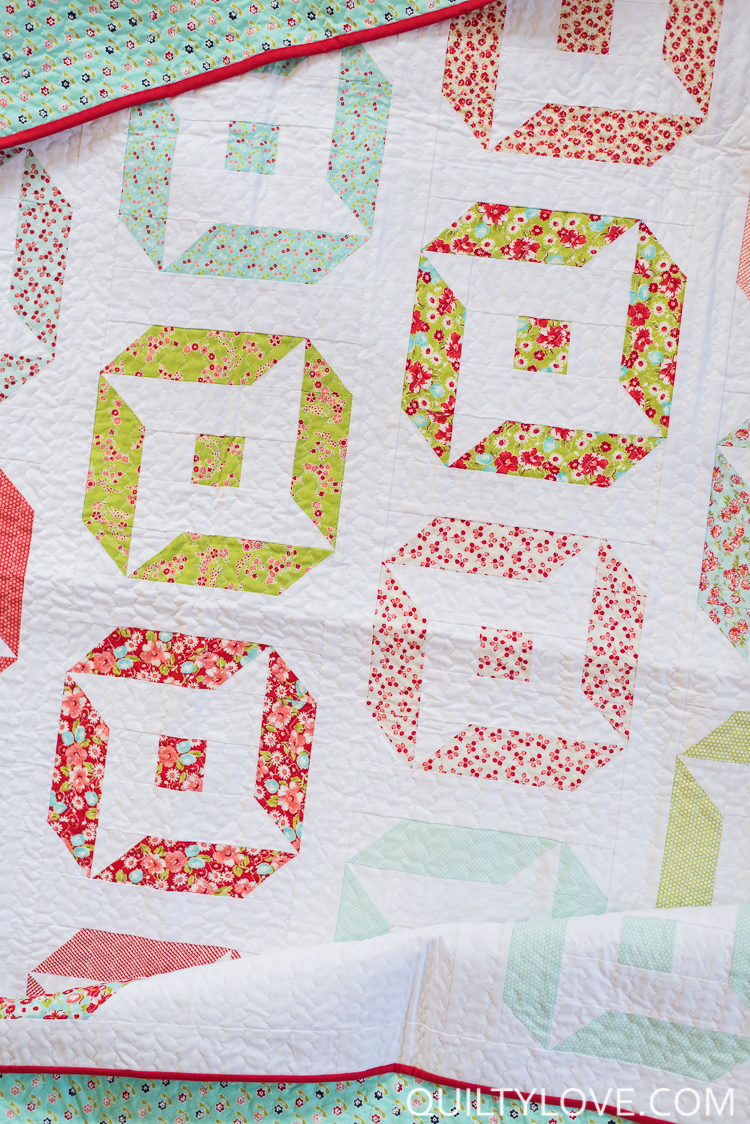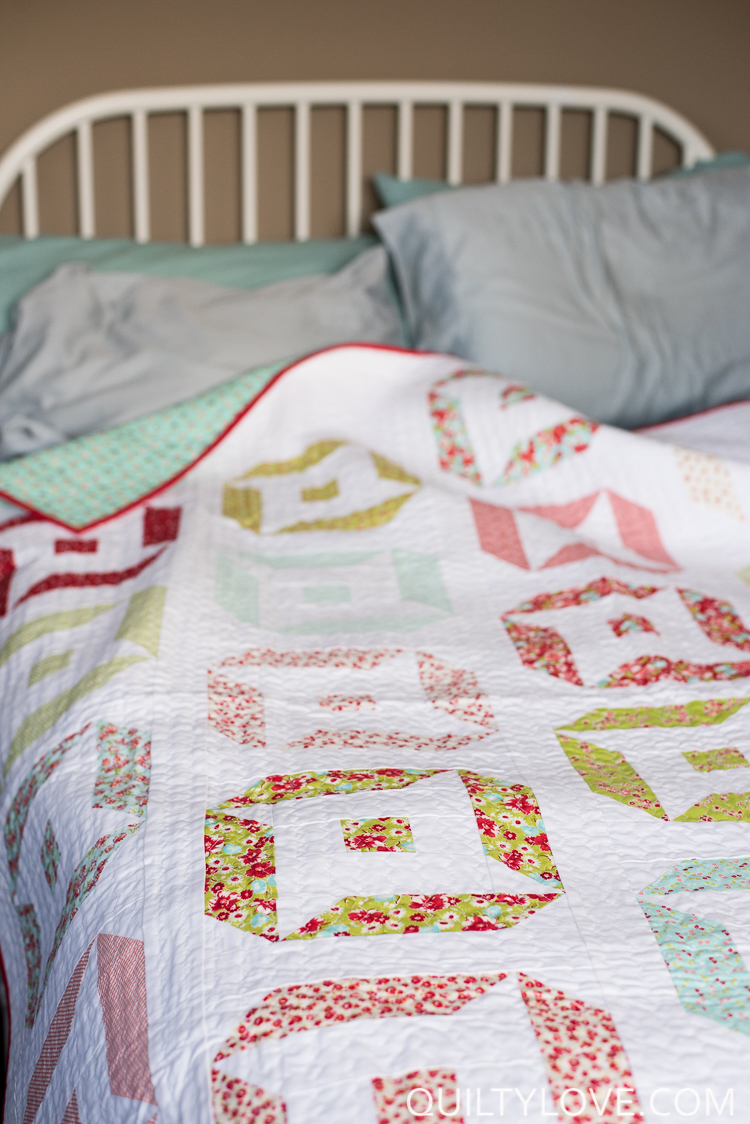 Materials Used:
Little Ruby Jelly Roll by Bonnie and Camille for Moda Fabrics
Robert Kaufman Kona White
Hera Marker
Binding: Moda Bella Solid Red
You can pick up a copy of Friendly Stars in the Quilty Love Shop.