Hexie Pop quilt pattern-A modern Hexie quilt pattern
The Hexie pop quilt pattern is a new modern hexie quilt that I'm so excited to share! It's available in the shop today.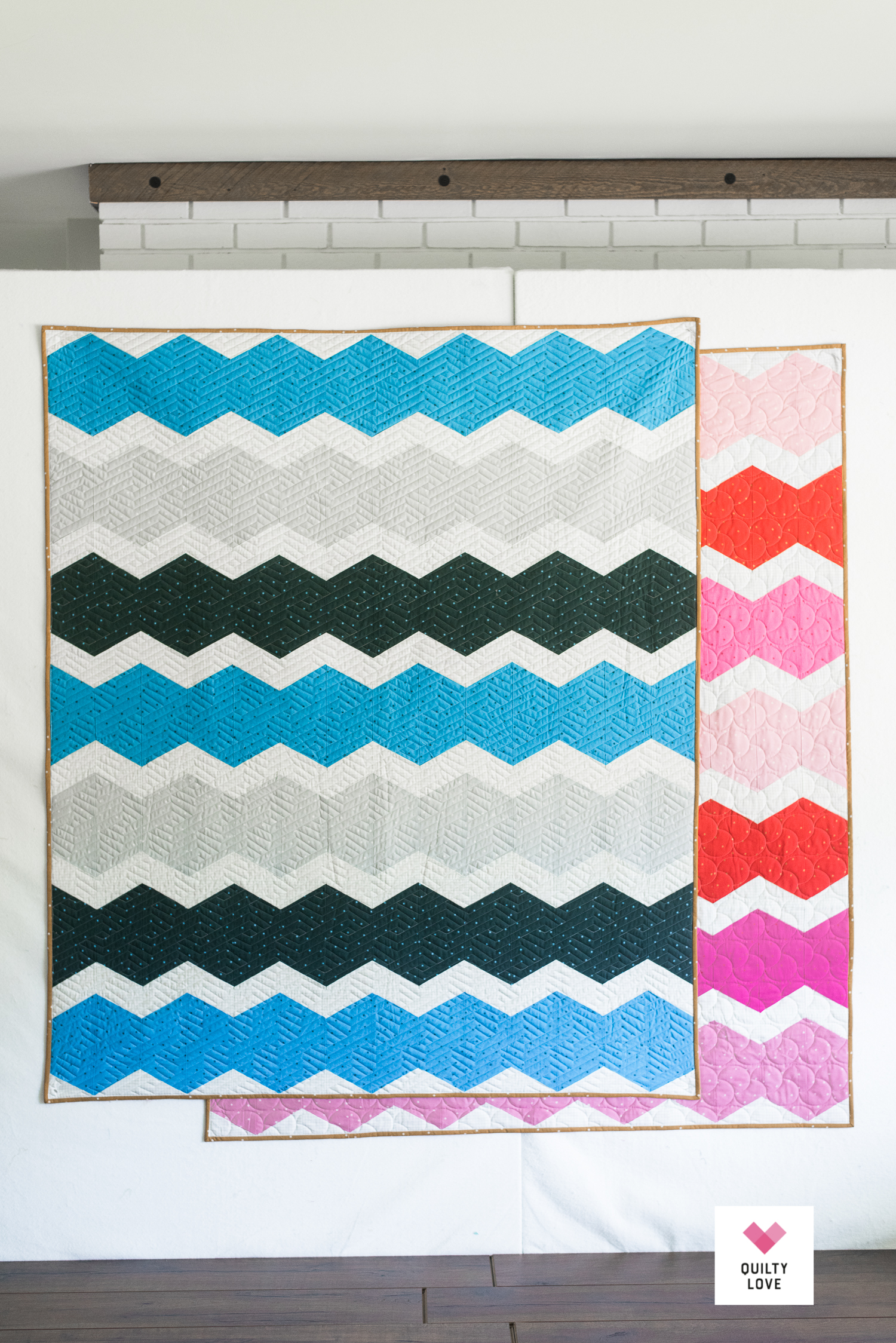 Hexie Pop Quilt Pattern
Hexie Pop is a fast and easy yardage quilt pattern. This one was sketched up a while ago but never made. It was revisited recently and as soon as I plugged in these brand new Spark basics by Ruby Star Society I had to make it up.
Spark is hitting stores in July! Such a beautiful basics fabric. I decided to make two quilts with these fabrics. One in the cool tones and one in the warm tones.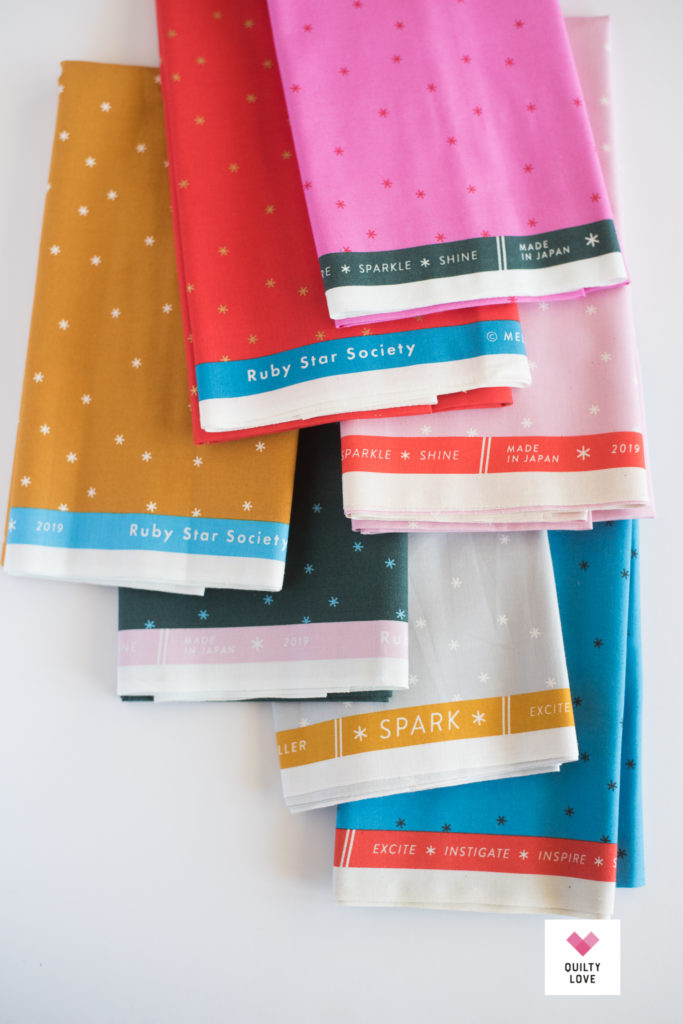 Half hexie quilt
Hexie Pop is a half hexie quilt which means it uses traditional piecing. No Y seams for this one!
Ruler recommendations
I recommend this hexie ruler or the HexNmore ruler. You can even use a 8.5in triangle ruler like this one. A template is provided but rulers really are much easier to use.
Half Hexie ruler | HexNmore | 8.5in Triangle ruler
I used the HexNmore ruler because I like the easy cut corners it provides. Makes piecing angles so so easy! You can see those corners in the cut out hexies below
Yardage quilt pattern
The Hexie Pop quilt pattern is a yardage quilt. There are a couple of variations. Make it with just three different fabrics or make each row a different print. The quilt pattern includes instructions for both options
Hexie Pop quilt size
Hexie Pop includes all of the quilt sizes! It includes instructions for a baby, throw, twin, queen and king size! So far I've made up four different throw sizes. I can't wait to try the baby size!
Fast and easy quilt pattern
Hexie Pop really does go together nice and fast! I was able to make up an entire throw size top in just a day. If you follow the pressing instructions it's super slick and no pins are needed 🙂 The seams will all nest together if you follow those instructions.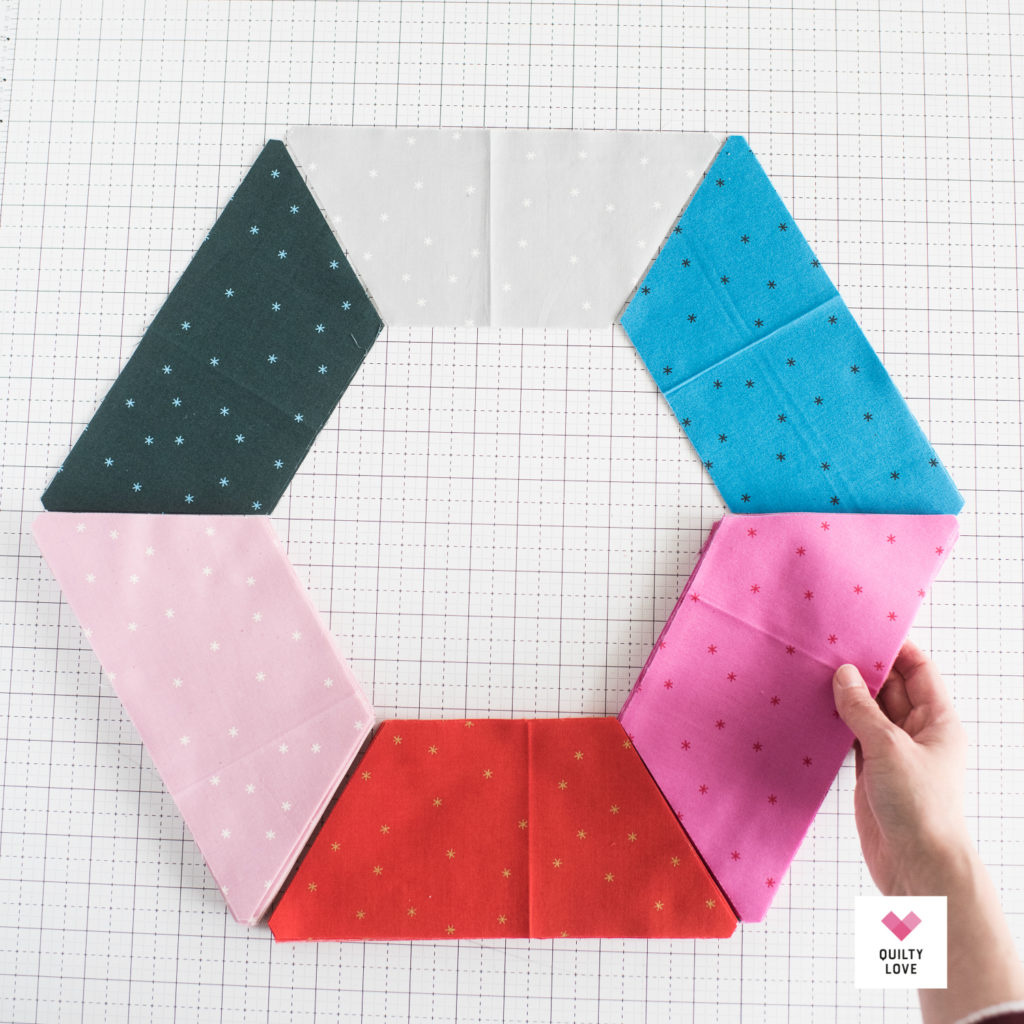 These two quilts were quilted up by Kaitlyn of Knot and Thread. I let her choose which designs to use and they turned out so fun!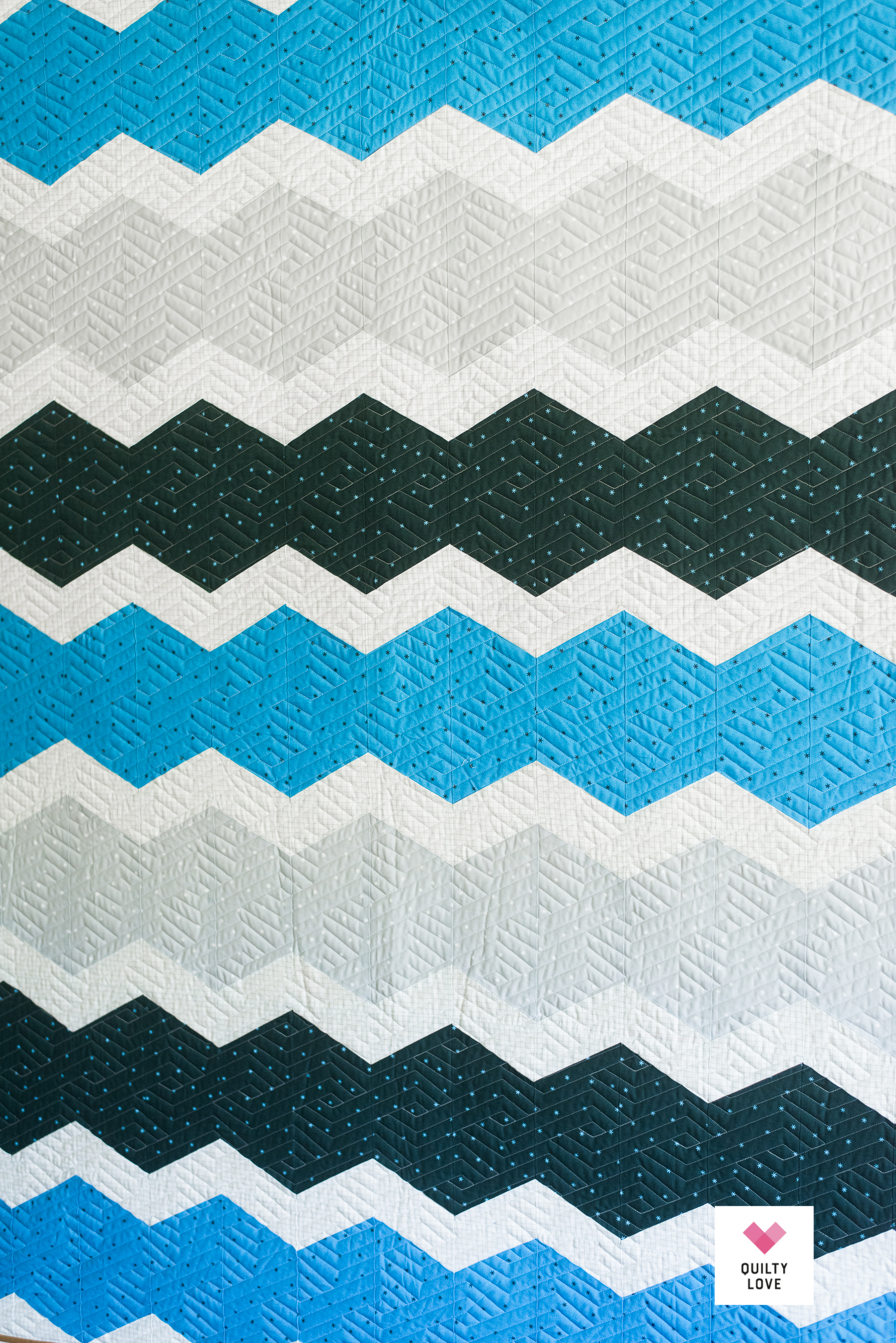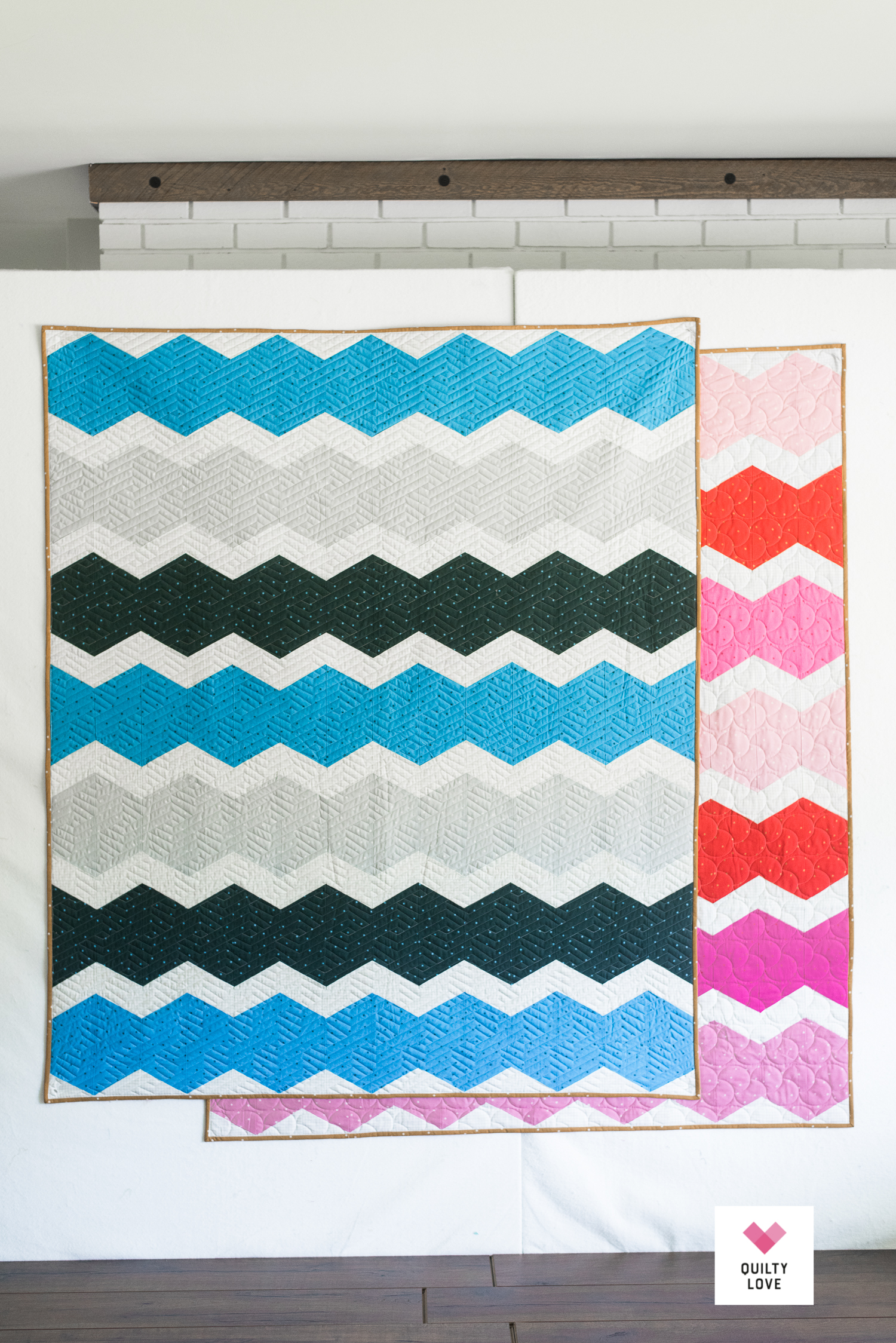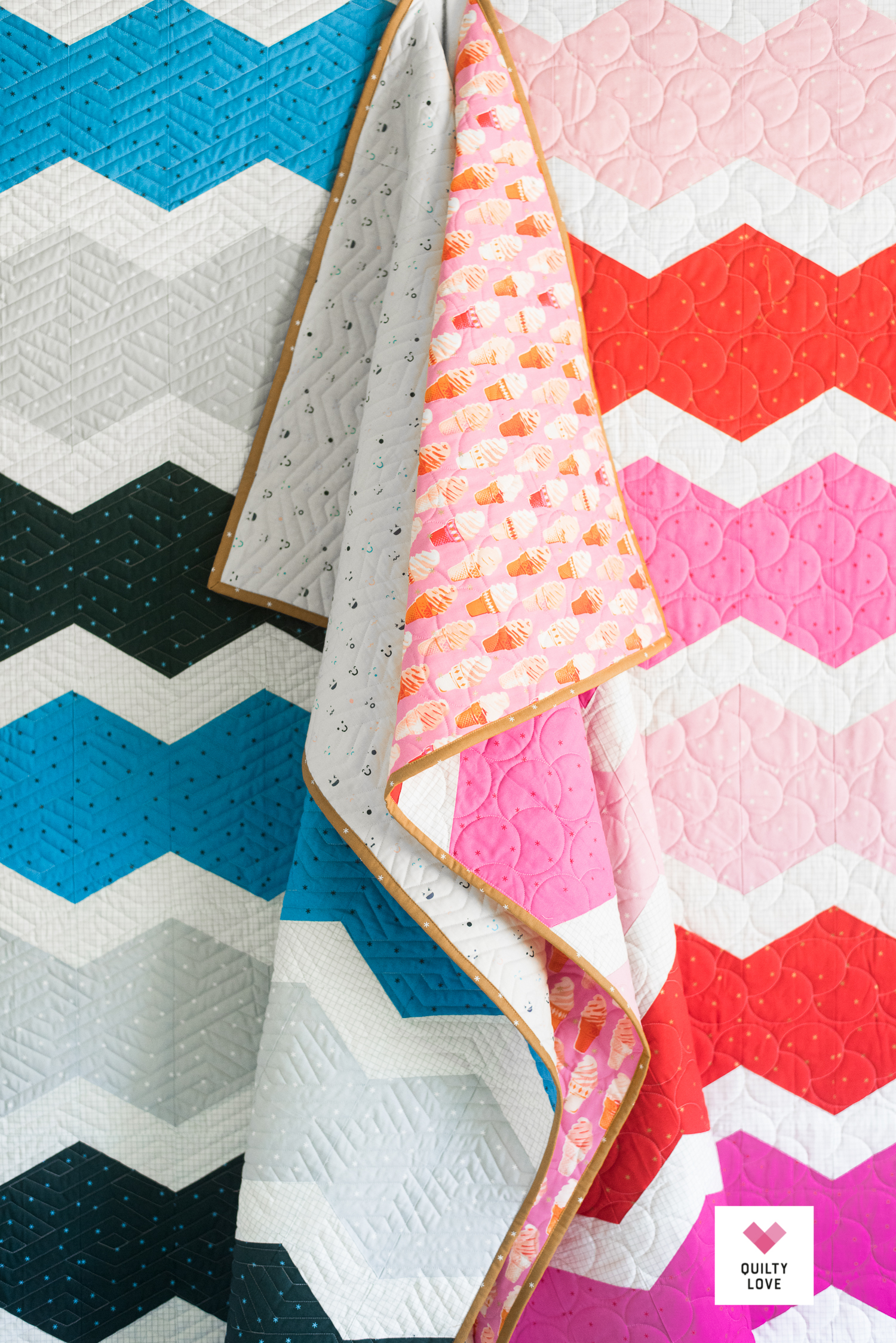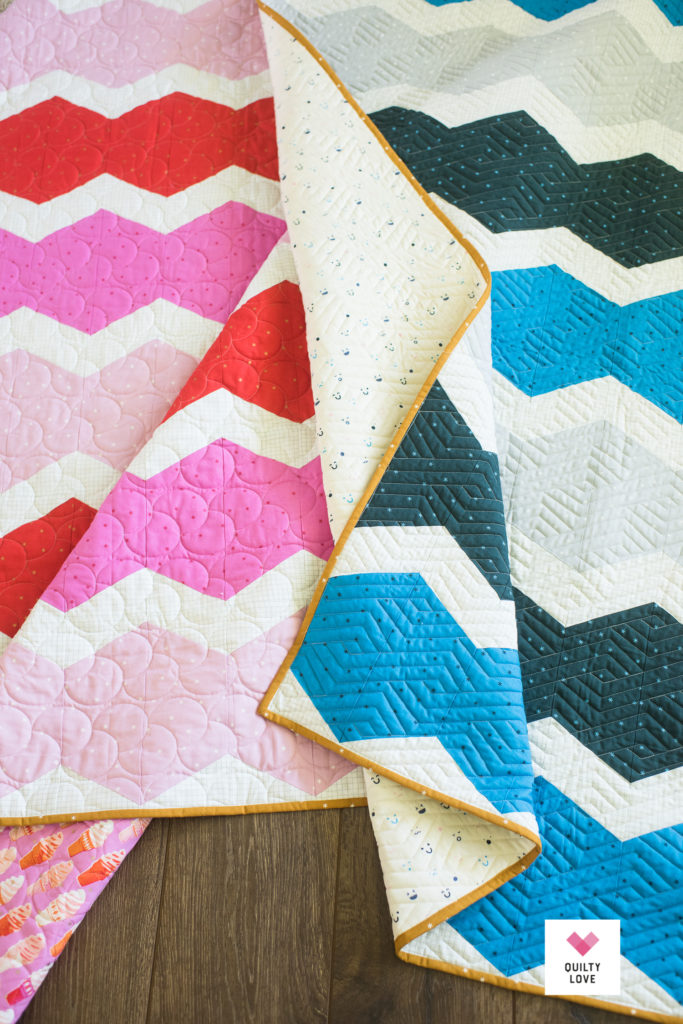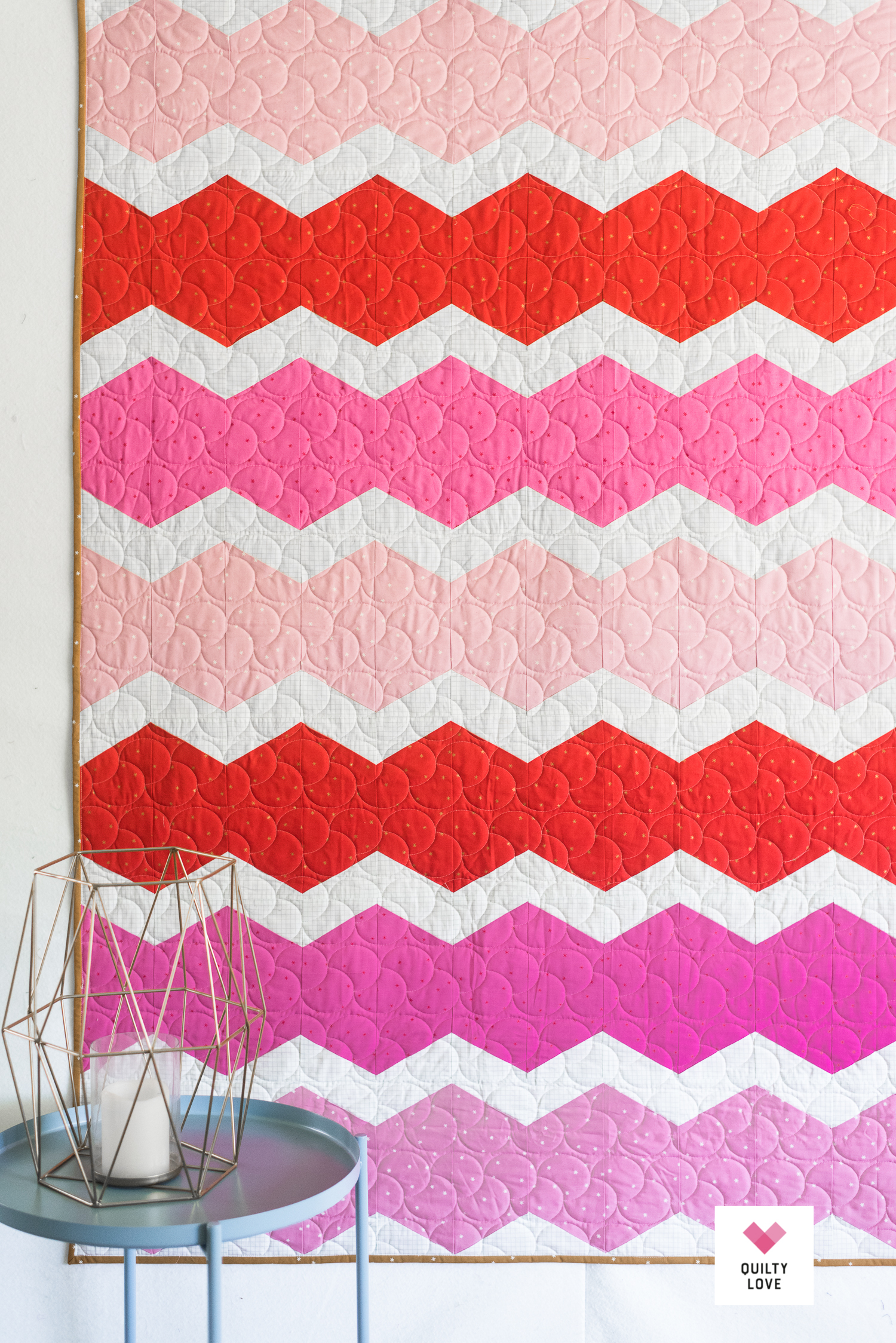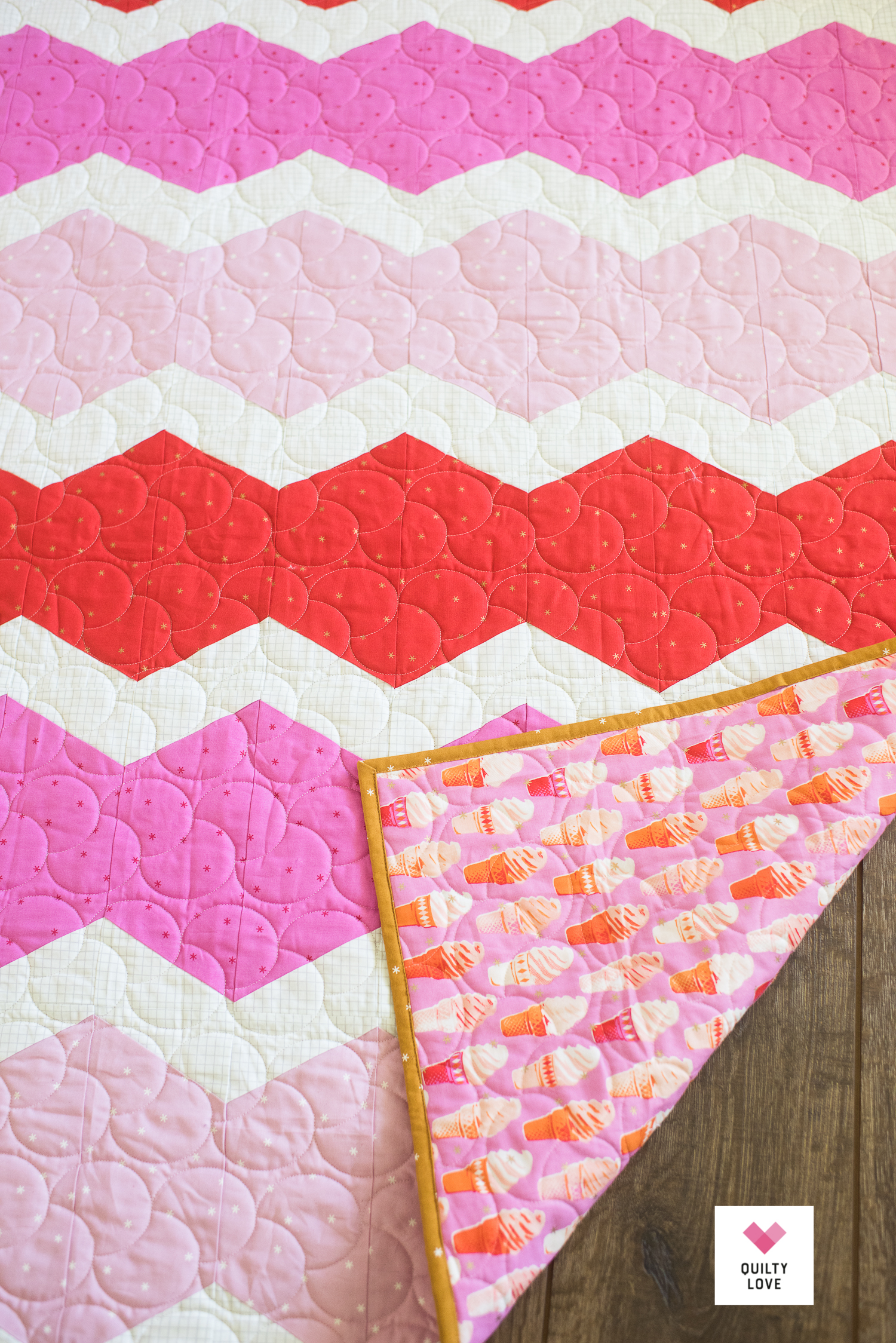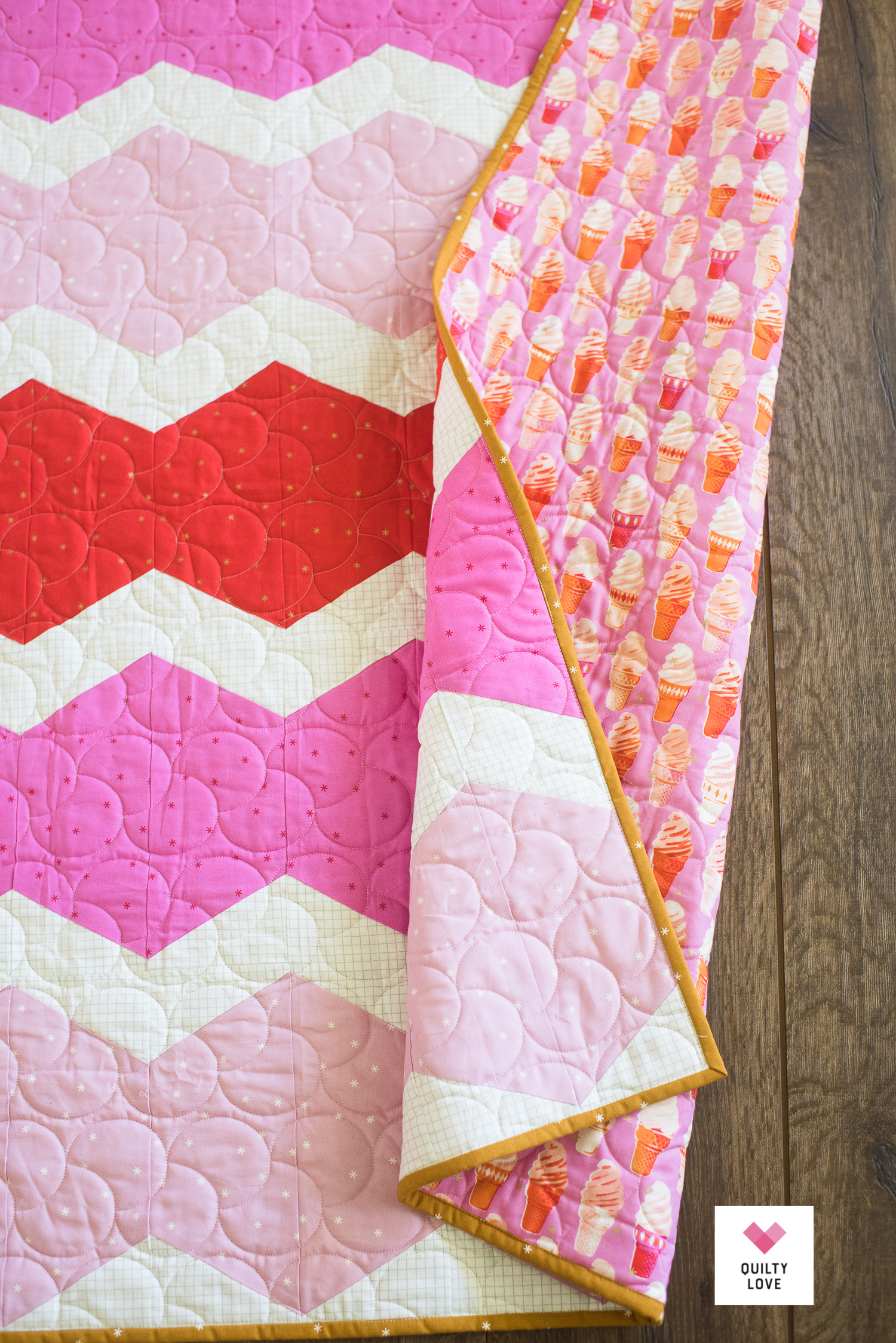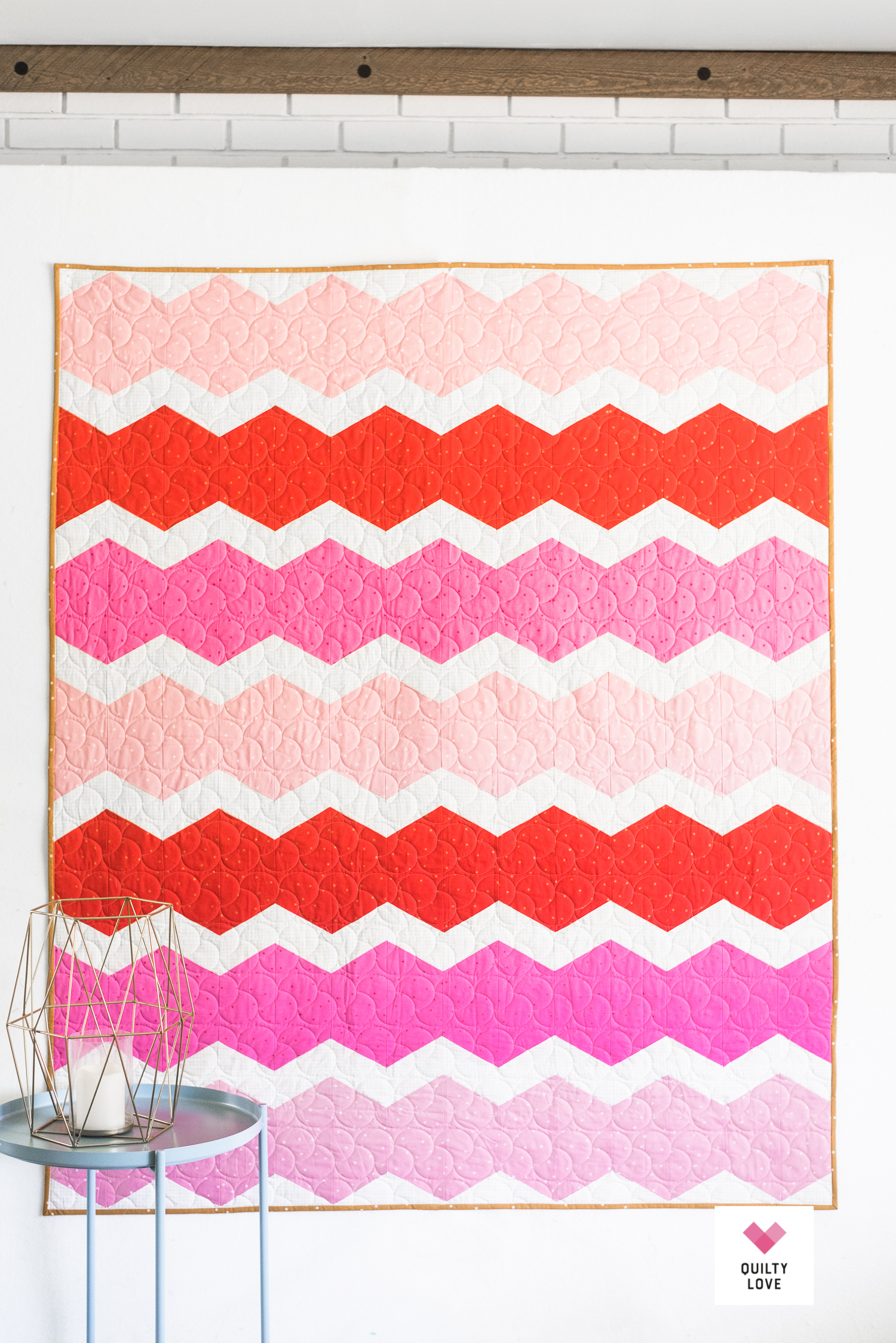 As I've mentioned already, I've made quite a few of these fun hexie quilts 😉 I'll be blog these two below soon! It turned out so pretty in the VandCo Ombres.
Materials Used:
Hexie Pop quilt pattern
Spark by Ruby Star Society
Background: Grid by Ruby Star Society
Hexie ruler: HexNmore
Pieced on a Janome MC6700p
Quilted by Knot and Thread