Ombre Gems Quilt Along – Week 3
Welcome to week 3 of the Ombre Gems quilt along!
Blocks are starting to come together this week!   Hopefully by now you have made a few blocks and are starting to get the hang of how they are going together.   Once you make a few they start to get faster and easier.
Jelly Roll strips vs Fat Quarters
My blocks this time around are turning out much better than my original quilt.   I was winging it for the original and didn't actually write the pattern until it was done.   I also am using a fat quarter bundle this time around and used jelly roll strips for the original.   Those jelly roll strips were a lot trickier!   I would recommend checking and cutting your jelly roll strips to an exact 2.5in wide before using them!
One thing I am already noticing with the fat quarters is that my blocks are a little darker.   There is definitely less color variation in the fat quarters.   I'm playing around with reversing the cutting order on some the blocks to use more of the light areas.
---
Week 3 / 10
This week we will:
These can be either all full size blocks some full blocks and some full blocks and some half blocks.
---
Here are my 6 blocks for the week!  I made 5 full blocks and 2 half blocks.
I cut and sewed them all together on a Sunday afternoon.   They are already starting to go together a lot faster for me.
Keeping track of your progess
I'm trying to really keep these organized by marking which number block they are in each corner as I finish them.   Once I've made the block, I'm also shading in the centers on my coloring page.   This is making it a lot easier to see what I have already done and what I need to do next.
Chain Piecing
There is quite a bit of chain piecing you can do in this quilt.   I made all of my blocks at the same time by doing each step together.  I find they go together so much faster when I do them all at once.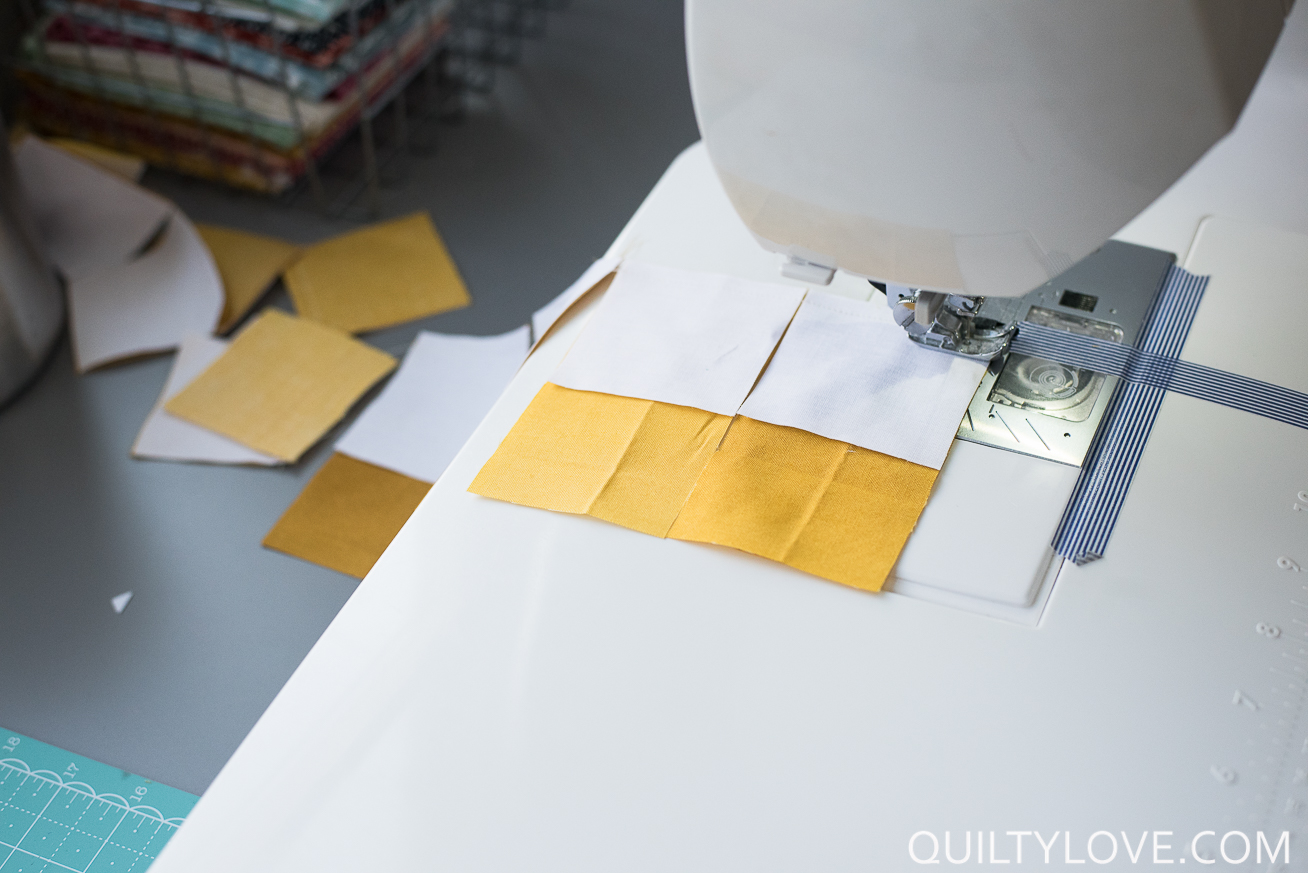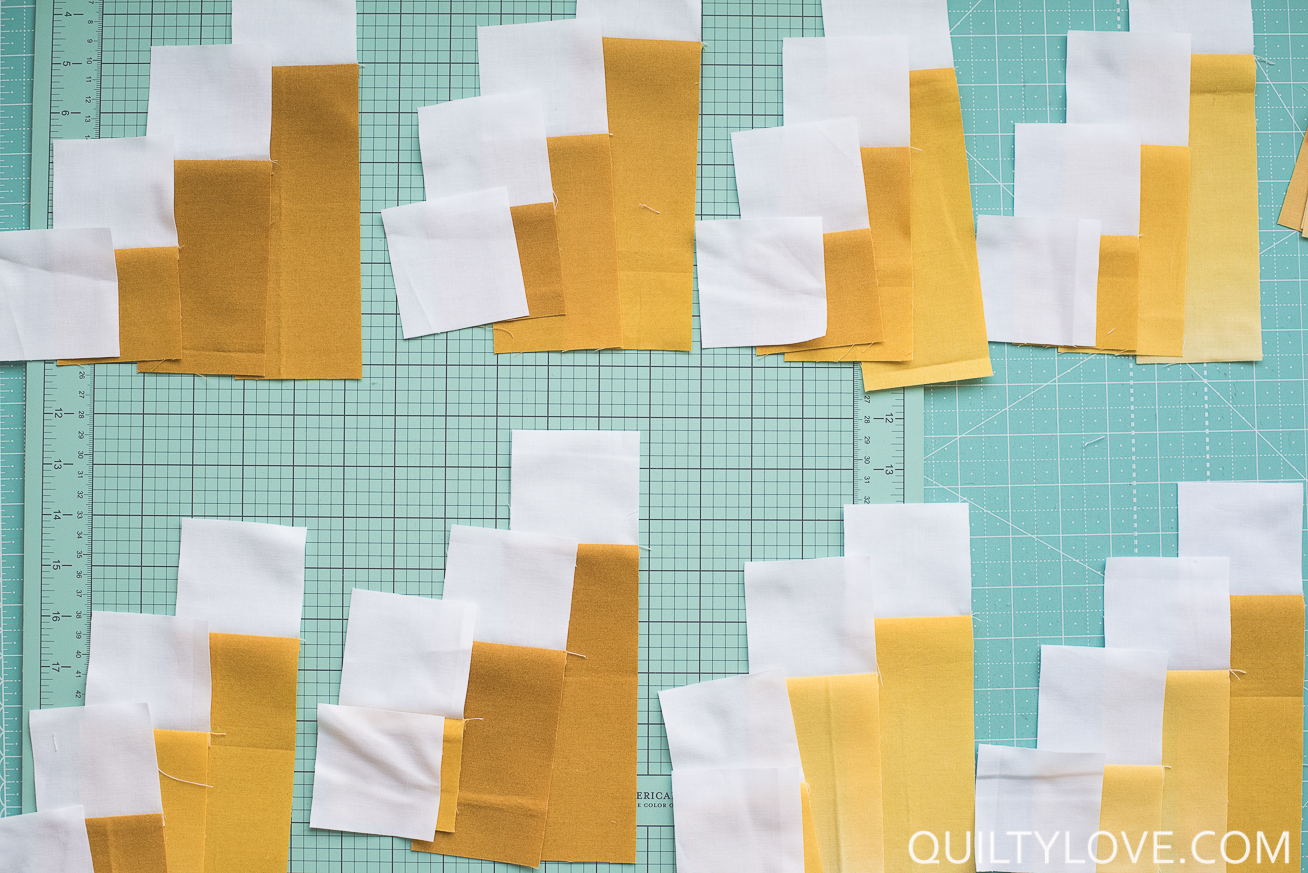 How are your blocks coming along??   It's been so fun to see them start to pop up on instagram!   Remember to use the hash tag so we can all see and comment!
---
Ombre Gems Official Post
Ombre Gems Week One
Ombre Gems Week Two
Ombre Gems Week Three
Ombre Gems Week Four
Ombre Gems Week Five
Ombre Gems Week Six
Ombre Gems Week Seven
Ombre Gems Week Eight
Ombre Gems Week Nine
Ombre Gems Week Ten
[optin-cat id="1731″]