Ombre Gems Quilt Along – Week Eight
Welcome to week eight of the Ombre Gems quilt along!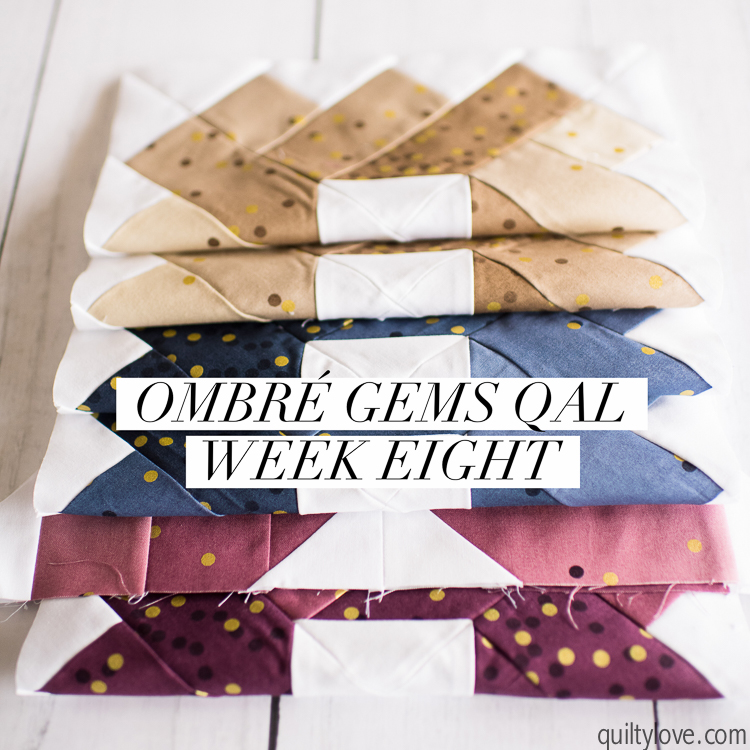 We are getting near the end of this colorful quilt along!  Back to making 6 blocks this week.  If you are making the smaller version I meant to have you make blocks last week instead of having a catch up week so the schedule changes a bit for the next two weeks for you.
A lot of you are asking about backing suggestions.  Scroll on down for those!
The Quilt Along
Materials needed:
Ombre Gems Quilt Pattern
Ombre fabrics– The quilt along will use all 20 colors! (or feel free to use any other fabrics)
How to Participate: The quilt along takes place on Instagram using the hashtag: #ombregemsquiltalong
Include the hashtag in your captions so we can all see your posts. Browse the hashtag to see what everyone else is up to!
Stay up to date: An e-mail will show up in your inbox on Monday morning with the weeks prompts. A blog post will also go up on Monday morning. There may be a few extra videos and tips and tricks in the e-mails so be sure to be signed up! (Sign up here)
Grab the pattern: If you don't have the pattern already, grab your copy in the shop or below.
Fabrics are being restocked! If you missed out last time since these fabrics sold like hotcakes they are available again! Get them while you can.
Half yard bundle – Catching Stitches
Fat quarter bundle – Catching Stitches
---
Week Eight
Large throw:  6 blocks
Small throw:  4 blocks
---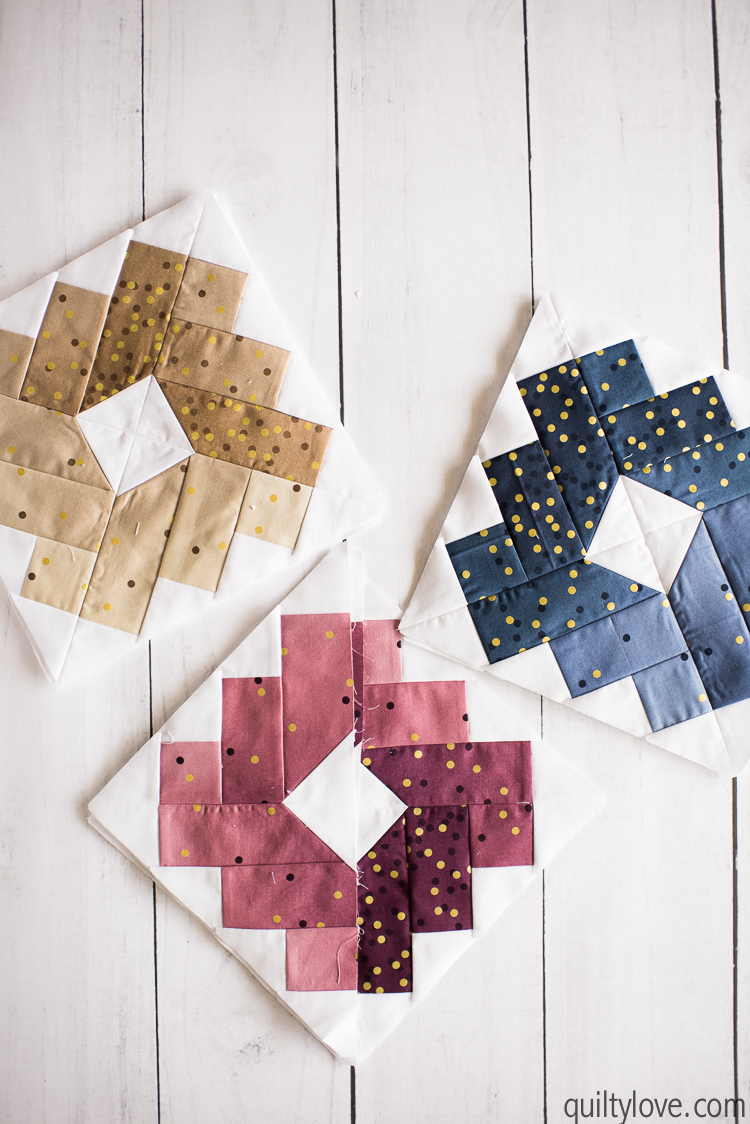 Backing options
A lot of you are asking for backing suggestions for this bright and colorful quilt.  I'm happy to help there!
I tend to tone down the backings when the front of the quilt is as busy as this one.  My favorite option for this quilt is a simple black and white backing.  And bonus if it's a wide back like these:
Black and Whites in regular widths:
I've done simple black and white backings for all of my Ombre Gems quilts.
The original Ombre Gems is backed in a Carolyn Friedlander print that is out of print.  She has so many really good subtle prints like this one though that would work great as a backing.
The second Ombre Gems is backed in a bold black polka dot.  I don't think this one is available anymore either but here is a similar one in black and white.
Even the scrappy version of Ombre Gems has a toned down background.  I think the toned down background is even more flattering with the busy scrappy front.  This backing is a navy dot by Bonnie and Camille.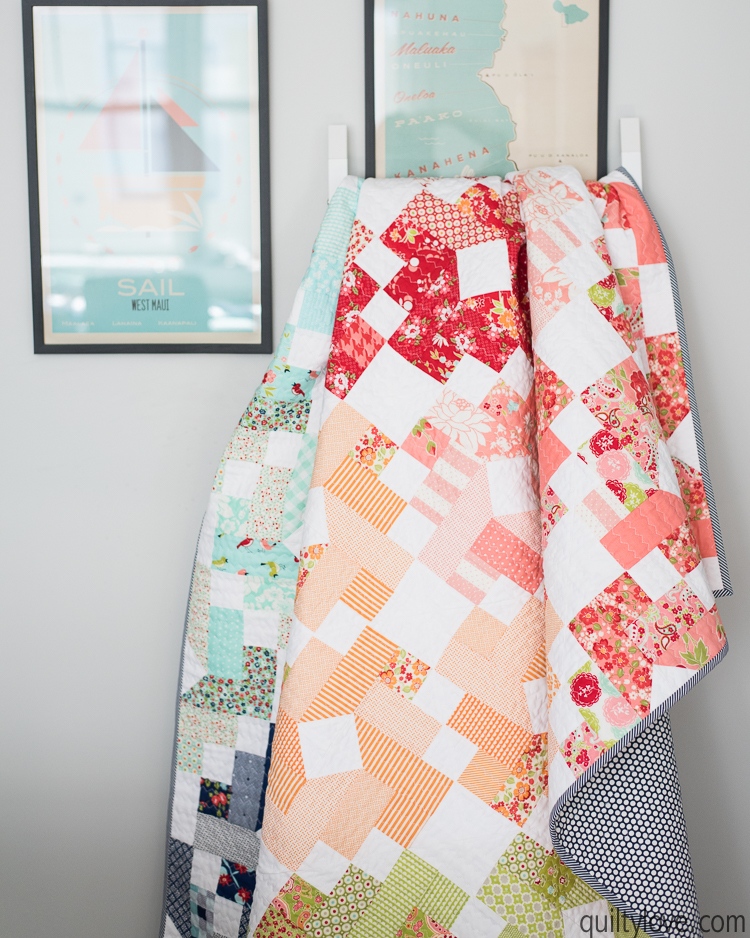 If black and white isn't your thing, then keep the color going!  I would still tone down the backing with subtle prints.  Stay away from busy prints and it should look great.  Here are a few color options:
---
Quilting
I want to remind you that Kaitlyn of Knot and Thread Design is offering 20% off of the quilting on all Ombre Gems quilt tops 🙂 I use Kaitlyn for all of my quilting and I highly recommend her.
Also, one lucky winner will receive free quilting from Kaityln on their Ombre Gems quilt! The winner will be chosen next week!
---
Official Ombre Gems Quilt Along post
Week One – Cutting and Prep
Week Two – Make Magenta, Hot Pink and Popsicle Pink
Week Three – Make Persimmon, Coral and Honey
Week Four – Make Mustard, Mint and Lime
Week Five – Make Avocado, Teal and Lagoon
Week Six – Make Turquoise and Aubergine
Week Seven – Catch up week
Week Eight
Week Nine
Week Ten