Operation Make all the Baby Quilts Charity Auction
This idea has been swirling around in my head for a while now so I'm excited to execute it.  I'll be hosting a baby quilt auction on Instagram.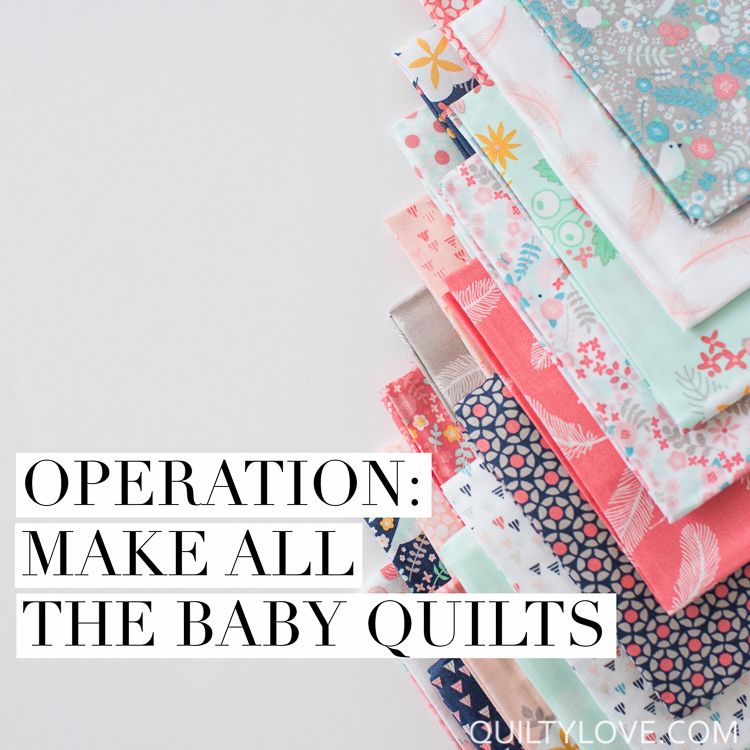 One of my favorite charities is Reece's Rainbow.  Here is who they are in their own words:
The mission of Reece's Rainbow is to advocate and find families for orphans with Down syndrome and other special needs by raising funds for adoption grants and promoting awareness through an online community, media communications, and other events.
Many of you know my youngest brother has down syndrome.  He was not adopted but children with down syndrome hold a special place in my heart.  Reece's Rainbow helps to find homes for orphaned children with down syndrome.  The cost of adoption is astronomical so Reece's Rainbow helps ease that burden.
This year I have signed up for their MACC program which means I've pledged to raise $1000 toward a specific child's fund!  I'm hoping you can help with this!
Meet Angelina
Angelina is a sweet four year old with down syndrome and abdominal muscle dysplasia.  She is currently in foster care (I assume in her country of origin) and waiting for her forever family.
How we can help
Make a donation to her fund   (Let's reach our goal of $1000!)
Spread the word about Angelina by sharing this post so her forever family finds her 🙂
Share this upcoming auction with friends and family
Operation Make all the Baby Quilts
I'll be holding an auction this weekend November 17th – November 20th on seven baby quilts.  All proceeds will go towards Angelina's adoption fund.
Details of the Auction
The auction will take place on Instagram on my feed:  emily_dennis_
Starting bid on each quilt will be $100.
To bid, leave a comment with your bid and tag the person above you.  The winning bidder will donate directly to Angelina's fund on Reece's Rainbow and provide me with a proof of donation.  This way the winning bidder will receive the proper tax donation receipts and I won't have to handle the money.
Craftsy.com generously provided the fabric for these baby quilts.  They are all made from this fabric line.  Here are a five of the seven quilts going up for auction.
Another way to help
Consider making a donation to Angelina's fund or any other child for that matter!  Click through this link and scroll down until you find Angelina.  Help me reach the $1000 mark!