Paintbox Patchwork Flying Geese Quilt
Today I have the Paintbox Patchwork Flying Geese quilt to share! This monochromatic flying geese quilt is sewn up with Elizabeth Hartman Paintbox fabrics by Robert Kaufman. I made this Patchwork Flying Geese sample when the pattern released a few months ago.
I really wanted to see this Stash buster quilt sewn up in a monochromatic color scheme because I thought it would look kind of cool. And it does! I really love how Patchwork Flying Geese looks in a limited color palette.
Patchwork Flying Geese is the latest in the Quilty Love Stash Buster quilt pattern series. You can find all of the stash buster quilt patterns in the shop here.
Paintbox Patchwork Flying Geese Quilt
Patchwork Flying Geese is a quick and easy stash buster quilt pattern! It's written around fat quarters and half yards. I thought this Paintbox Winter fat quarter bundle was perfect for this flying geese quilt because it has a mix of darks and lights.
Patchwork Flying Geese doesn't require any background fabric. Instead you mix and match the fabrics in the fat quarter bundle. The lighter fabrics won't get lost in lighter backgrounds since there is no background fabric.
Paintbox is a curated bundle by Elizabeth Hartman for Robert Kaufman that contains a mix of quilting cottons and essex linens. Linens add such great texture to quilts. I use essex linen a lot in my quilting. I don't really do anything different with them other than using a smaller stitch length.
This is the small throw size so I added two extra fat quarters from my stash to this fabric bundle.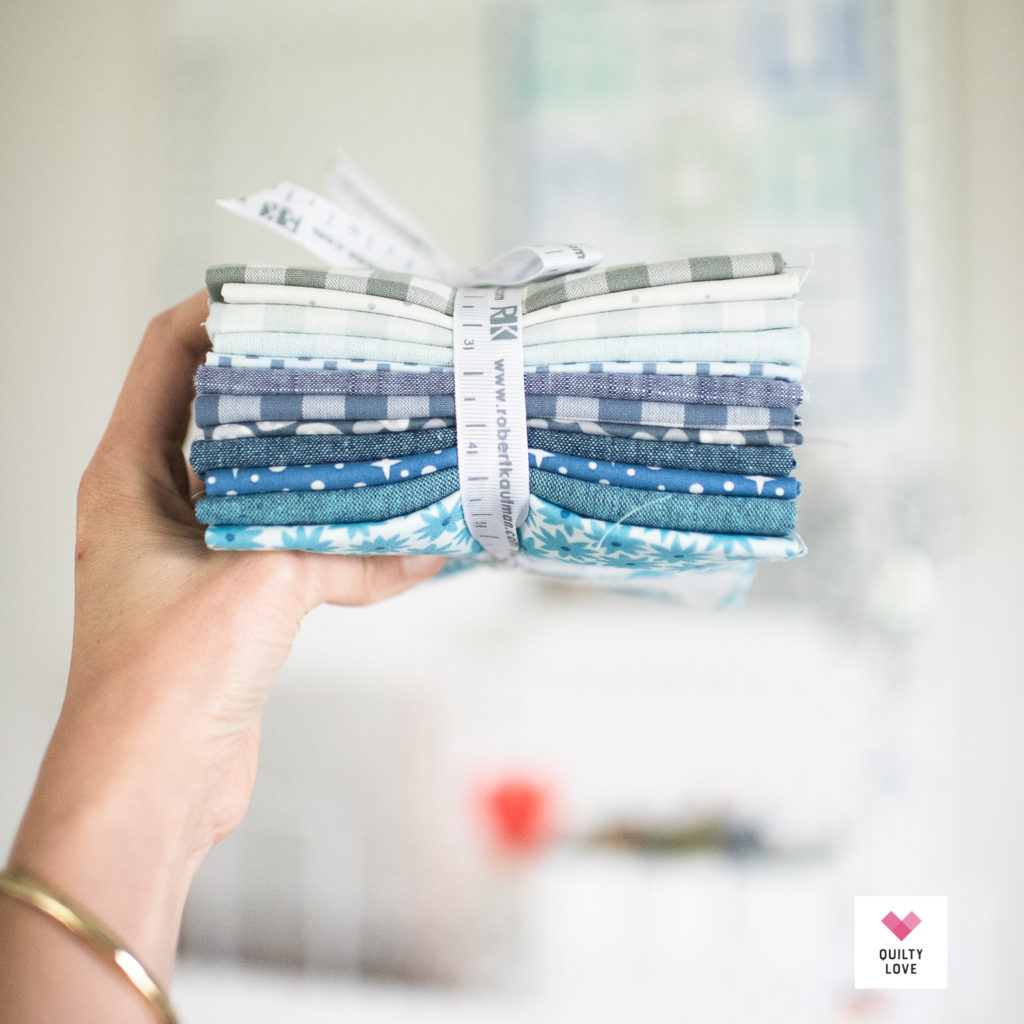 Mix and Match fat quarter quilt pattern
Patchwork Flying Geese is a mix and match fat quarter friendly quilt pattern. This means that you cut all of your pieces from the fat quarters and then you mix and match those pieces together to make the flying geese units. The mixing and the matching part is one of my favorites. It's always fun to see how all of the fabrics are going mesh together when cut up. Plus it's always a pretty photo op 🙂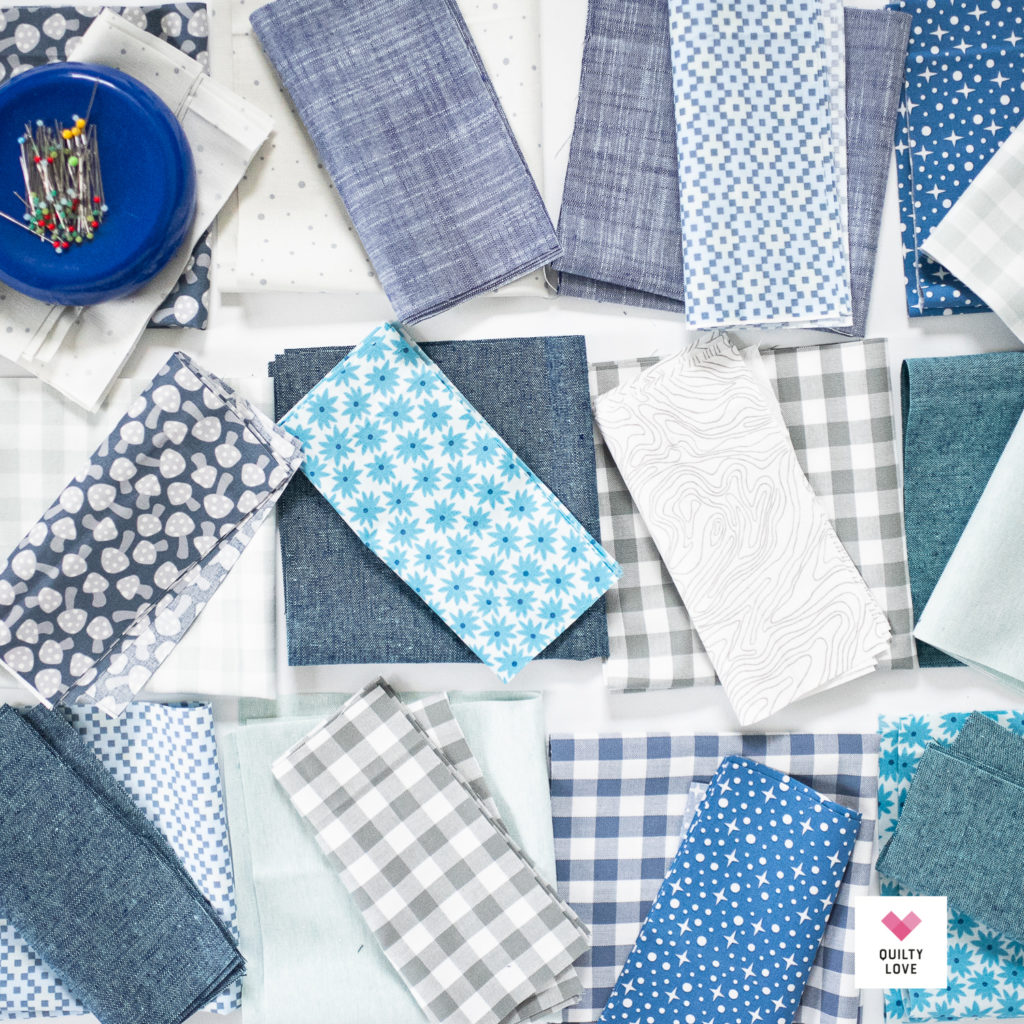 Stash Buster quilt pattern
Patchwork Flying Geese is the third quilt pattern in the Quilty Love stash buster series. It has been so much fun designing up these quilts with your stash in mind!
The idea behind these quilt patterns is that you can find something in your own fabric stash to sew up. That might be a curated fat quarter bundle or maybe its a mix of fat quarters in your fabric stash. They are all written without background fabrics which means you can pull those fat quarters and start sewing!
Patchwork Flying Geese quilt sizes
The Patchwork Flying Geese quilt pattern comes in tons of sizes! Below are all of the sizes included in the quilt pattern.
Baby size
Small throw size
Medium throw size
Large throw size
Twin bed size
Full bed size
Queen bed size
King bed size
This Paintbox Patchwork Flying Geese quilt is the small throw size.
Wavy Stitch Machine quilting
I quilted this Paintbox Patchwork Flying Geese quilt myself! I don't quilt my own quilts that often anymore due to a lack of time but it sure is fun when I can. My go-to quilting design is this wavy stitch quilting.
It's basically straight line quilting and the machine does the wavy stitch. So you will need a walking foot and a sewing machine that has the wavy stitch. I have a Janome MC6700p and you can see the stitch I use below.
My smaller Janome also does this stitch. It struggled with the tension though so I did the multi stitch zig zag with that machine instead. I have a full tutorial here with the multi stitch zig zag quilting. The methods are the exact same with both stitches. This is a really great beginner friendly way to quilt your own quilts! It's very forgiving and looks great on everything!
I believe my quilting lines are spaced 3/4 inch apart.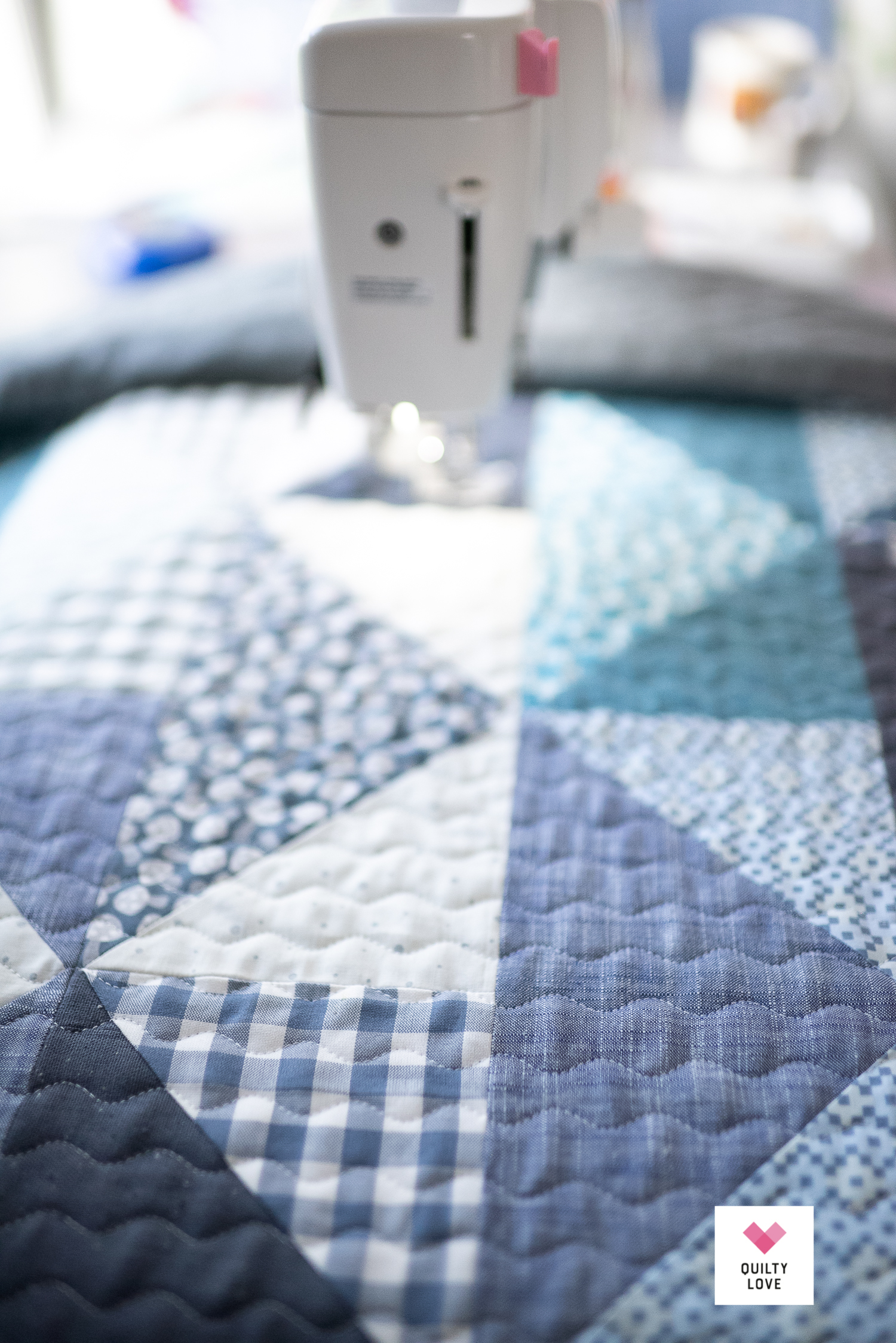 Peppered Cotton Wide back
I used one of my favorite quilt backings on the Paintbox Patchwork Flying Geese quilt. That is the Peppered Cotton wide backs by e studios. Peppered Cottons are a shot cotton so they are a little more light weight.
They fray quite a bit so that would make them a little trickier to quilt with. But as a backing with no piecing I really love them! These are wide backs which mean they are wide enough for most quilt sizes and no backing piecing is required!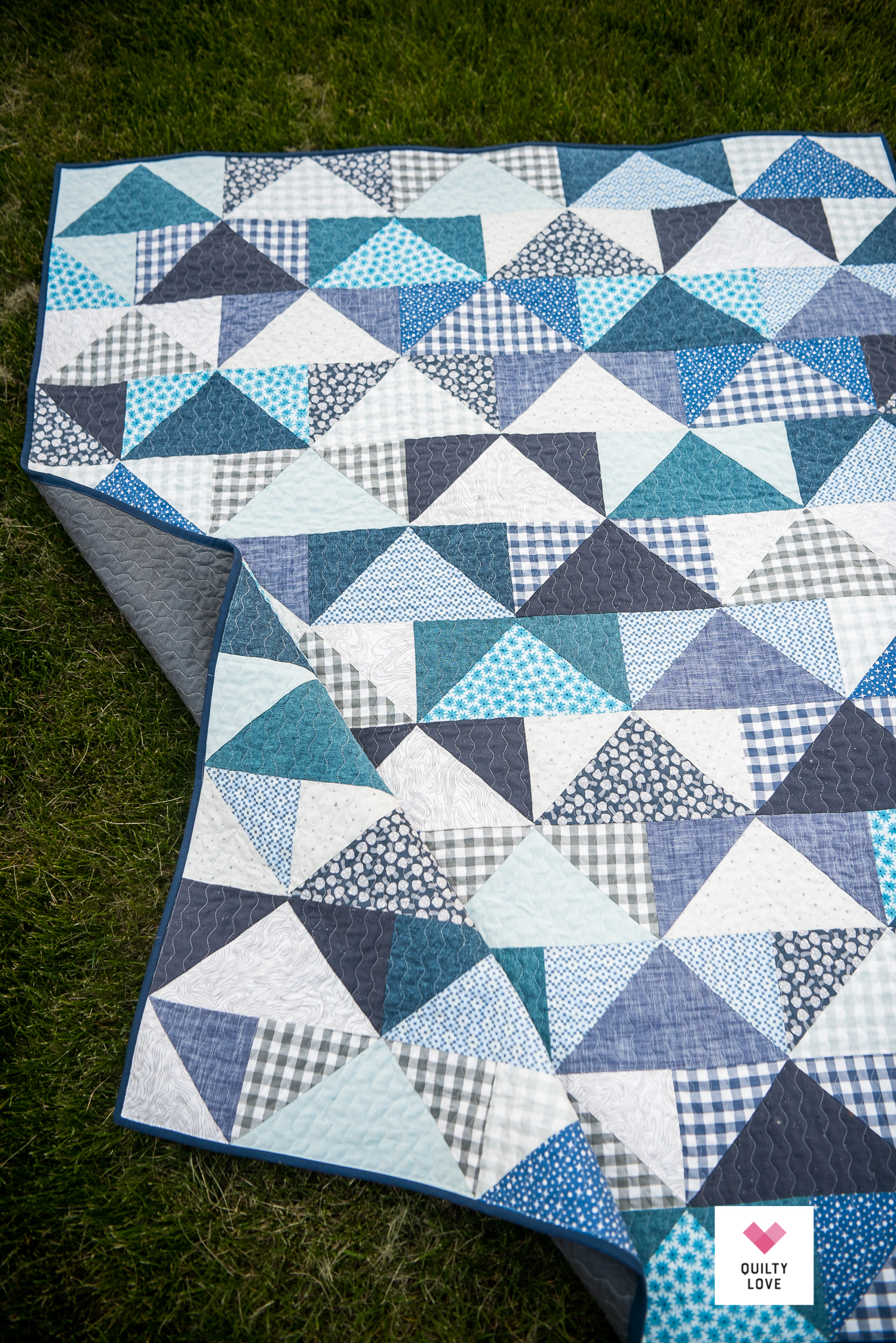 Paintbox Patchwork Flying Geese quilt materials
Quilt Pattern: Patchwork Flying Geese quilt pattern by Quilty Love
Fabrics: Paintbox Winter fat quarter bundle by Elizabeth Hartman for Robert Kaufman
Binding: Kona cotton in the color Prussian
Backing: Peppered Cotton Wideback
Batting: Quilters Dream
Spray Baste: 505
Pieced and quilted on my Janome MC6700p