Plus and Minus Baby quilt – The Sassafras Lane one
Today is my stop on the Good Vibes only fabric blog tour for Sassafras Lane! I sewed up a Plus and Minus baby quilt.
Sassafras Lane is know for their bright rainbow hued fabric lines and fun designs. Their new line Good Vibes only will be showing up in quilt shops any time now!
This brand new line for Windham Fabrics is perfect stash fabric. The tone on tone designs leave these feeling like nice blenders. And of course, it has the full range of colors.
For my Good Vibes Only project I choose just a few of the more toned down colors and made a baby size Plus and Minus quilt.
The blues and greens in this fabric line are so pretty! I'm a big fan of the hand drawn designs.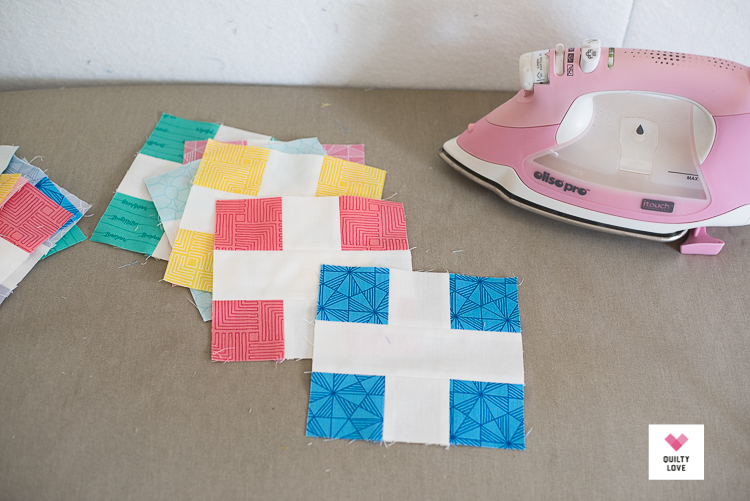 The baby size Plus and Minus quilt only needs a few fat quarters and goes together quickly. I finished this off with a low volume print from the Good Vibes only line as the backing and a pop of yellow for the binding. It's quilted on my Janome MC6700p using my favorite curvy stitching.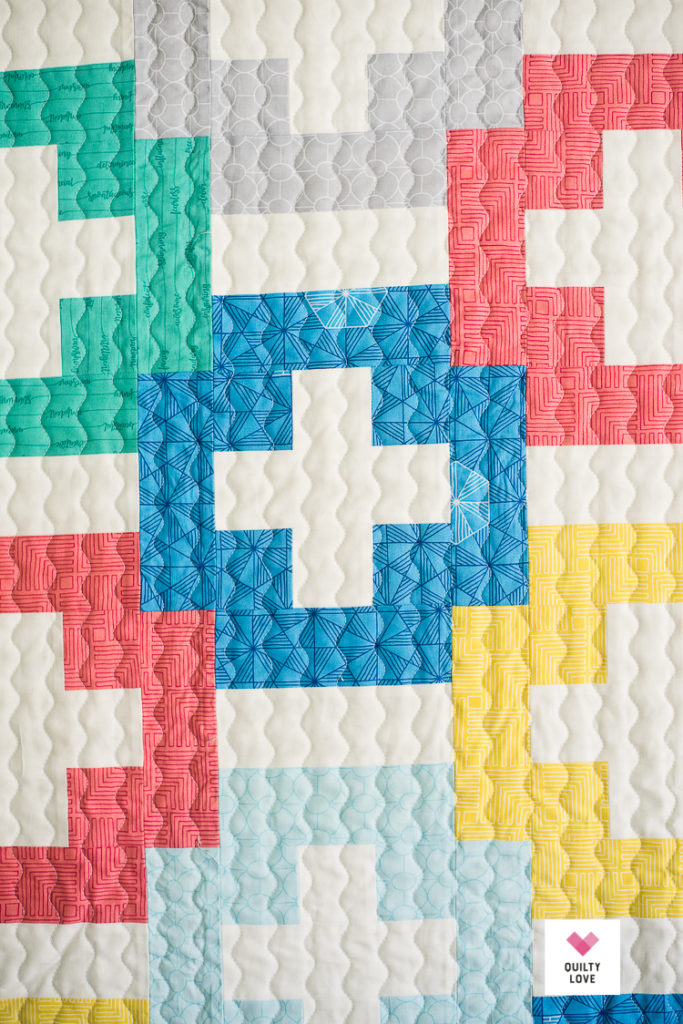 These Good Vibes Only fabrics made for the cutest gender neutral baby quilt.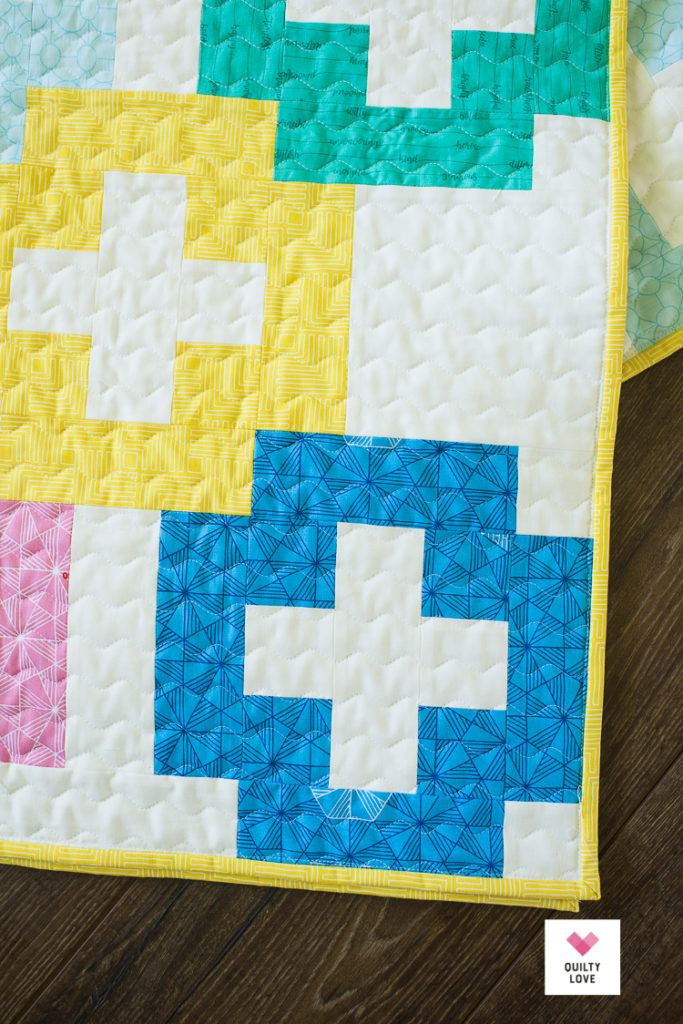 You can find the Good Vibes only fabric here.
The Plus and Minus quilt pattern is in the Quilty Love shop.
Thank you Sassafras for letting me jump in the Good Vibes Only blog tour! Be sure to follow the rest of the tour below!
Blog tour schedule
Monday, June 3rd: Shayla Wolf | Sassafras Lane Designs
Tuesday, June 4th: Emily Dennis | Quilty Love
Wednesday, June 5th: Nichole Vogelsinger | Wild Boho
Thursday, June 6th: Irene Sytema | Sugaridoo
Friday, June 7th: Sylvia Schaefer | Flying Parrot Quilts
Saturday, June 8th: Robin Long | Robin Ruth Design
Sunday, June 9th: Jessica VanDenburgh | Sew Many Creations
Monday, June 10th: Nicole Young | Lillyella
Tuesday, June 11th: Sherry Shish | Powered by Quilting
Wednesday, June 12th: Tara Curtis | Wefty Needle
Thursday, June 13th: Jo Westfoot | The Crafty Nomad
Friday, June 14th: Janet Nesbitt | One Sister Designs
Saturday, June 15th: Natalie Barnes | Beyond the Reef
Sunday, June 16th: Elisabeth Hardy | Elisabew Quilts
Monday, June 17th: Sarah Sharp | No Hats in the House
Tuesday, June 18th: Joanne Hart | Unicorn Harts
Wednesday, June 19th: Elise Baek | Elise & Emelie
Thursday, June 20th: Kaitlyn Howell | Knot and Thread Design
Friday, June 21st: Nicole Daksiewicz | Modern Handcraft
Saturday, June 22nd: Sarah Thomas | Sariditty
Sunday, June 23rd: Shayla Wolf | Recap