Quilty Trees – A scrappy friendly tree quilt pattern
The Quilty Trees quilt pattern is now available in the Quilty Love shop!
Who doesn't love a good tree quilt?! Quilty Trees is a new addition to the scrappy quilt pattern line up. Use fat quarters or fat eighths from your stash or use up your scraps for this adorable tree quilt.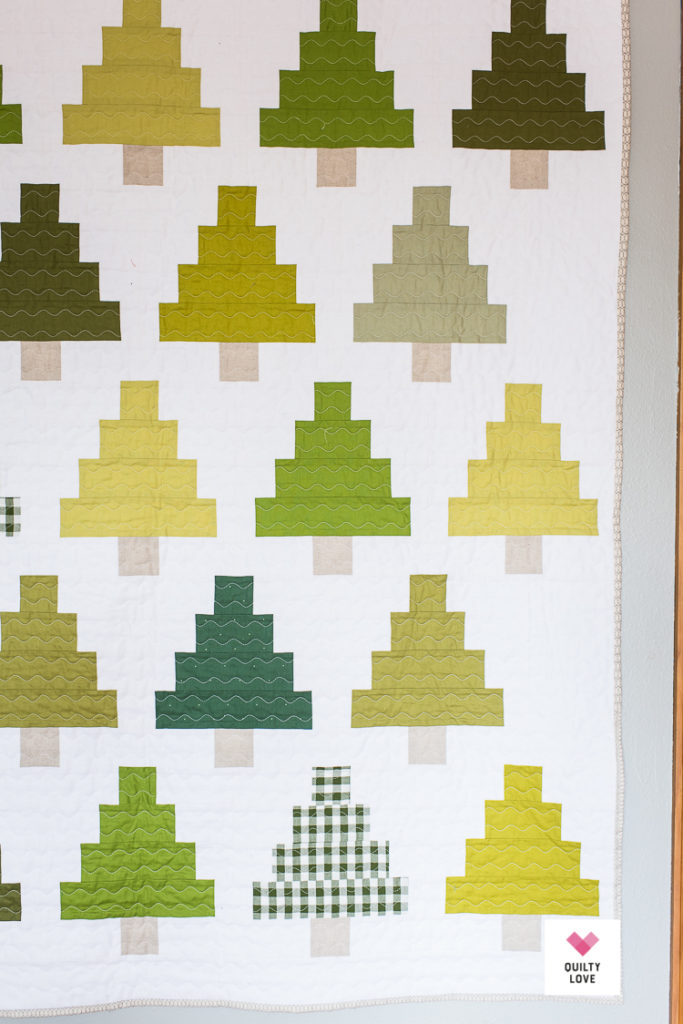 This Quilty Trees quilt is made up of the following fabrics:
C+S Scout
Michael Miller Pine
Michael Miller Aspargus
Michael Miller Loden
Michael Miller Olive
Michael Miller Grass
Michael Miller Avocado
Michael Miller Sage
Michael Miller Green Tea
Kitchen Window woven in Avocado
I purchased all of these fabrics at Stitch Supply Co.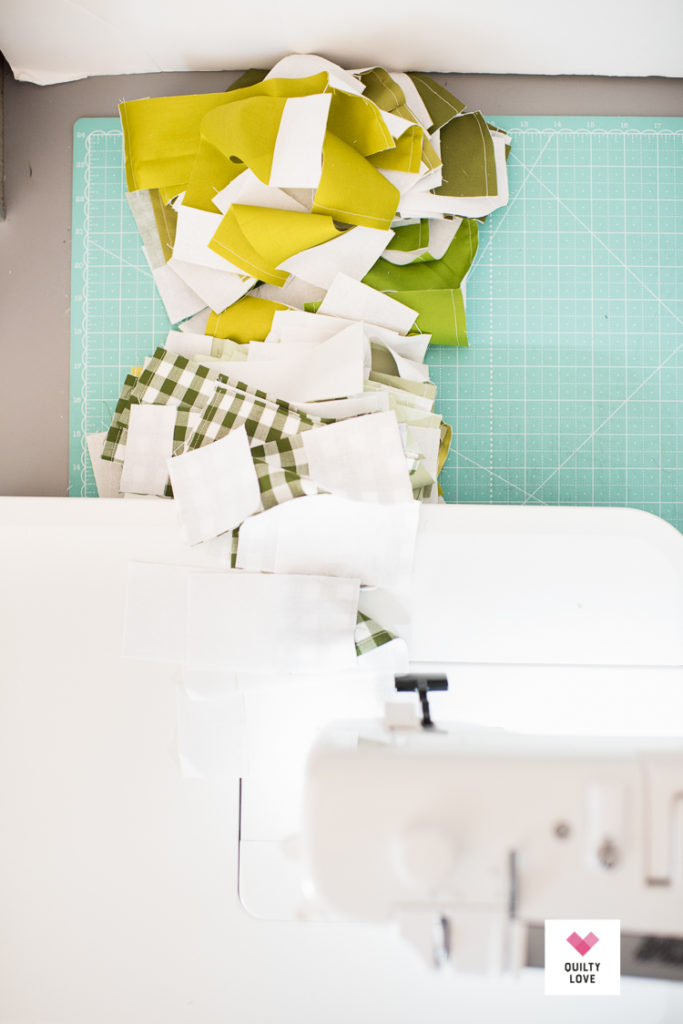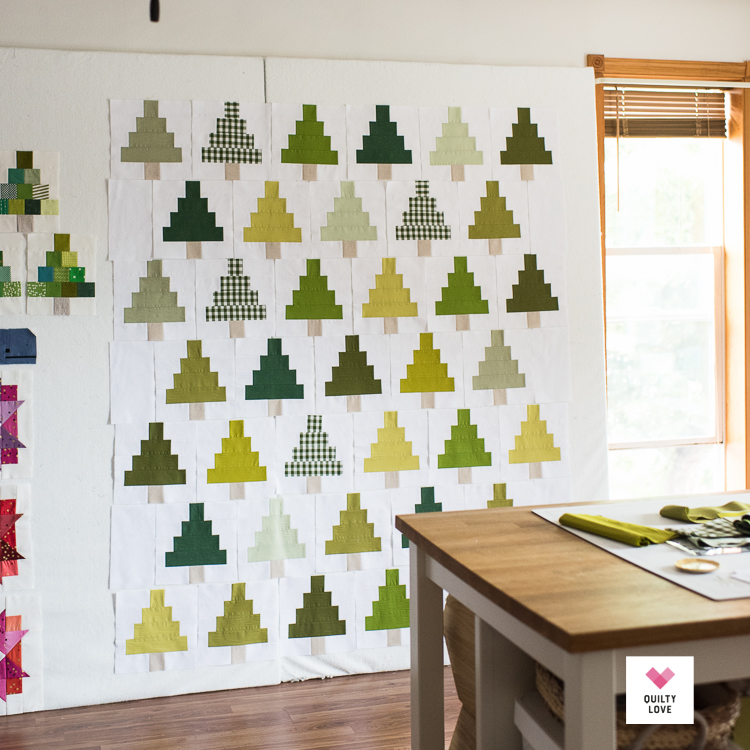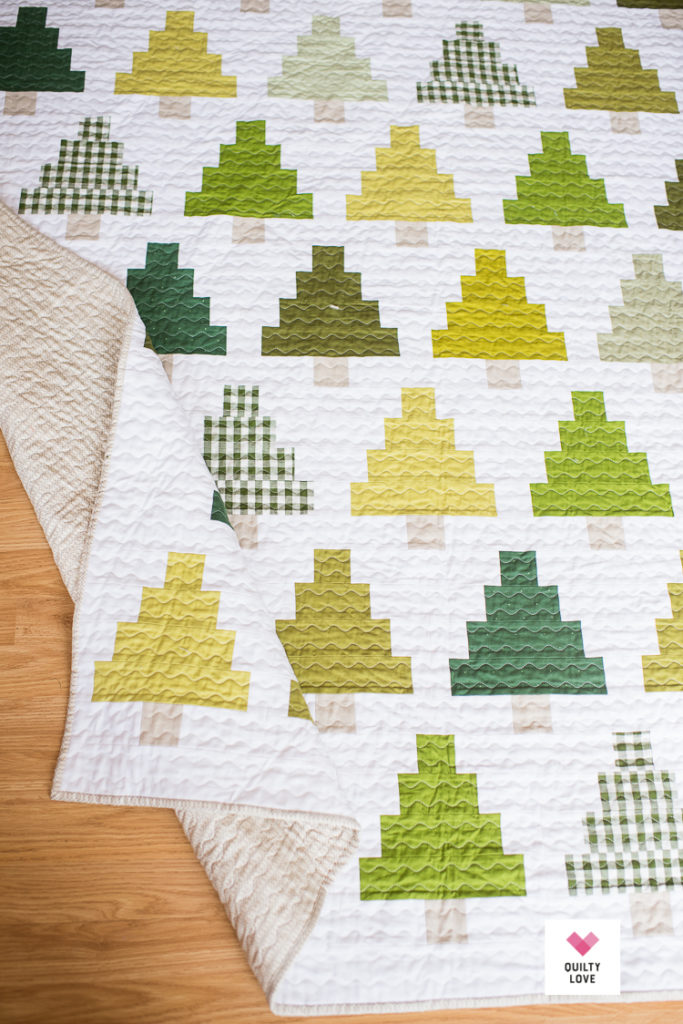 Scrappy Friendly
You guys are loving the scrappy friendly quilt patterns and this one is just that! Dig through those scrap bins and make yourself an fun and modern tree quilt. You can find the other scrappy quilt patterns in the Quilty Love line up here.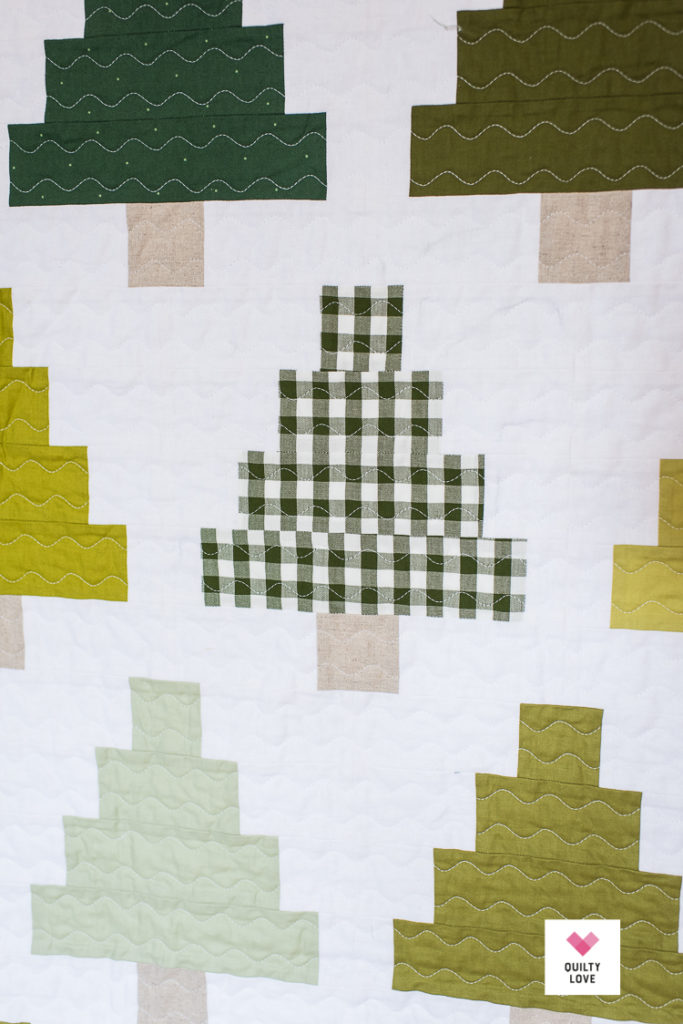 All the quilt sizes
Quilty Trees includes instructions for all of the quilt sizes! Make a baby size, a throw sizes, a twin size and a Queen or King size.
The quilt shown here is the throw size. Scroll to the bottom for a cute and playful baby size.
Beginner Friendly
Quilty Trees is very beginner friendly. This tree quilt pattern is easy to follow along for the beginner quilter. It's very forgiving since there are no seams to line up.
Use your stash!
This quilt pattern is super versatile since you can use fat eighths, fat quarters, 10in squares or your scraps! The cutting instructions are included in the quilt pattern for each size precut.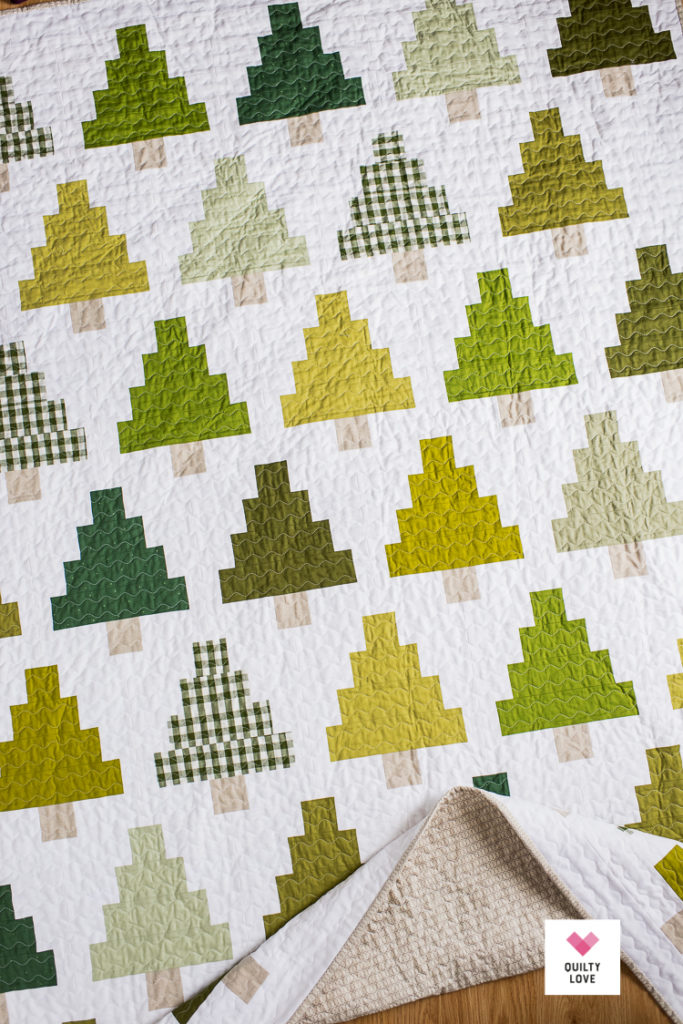 Quick and easy
Quilty Trees is a quick and easy quilt to make up! Most quilters will be able to have this one done in a day or a weekend.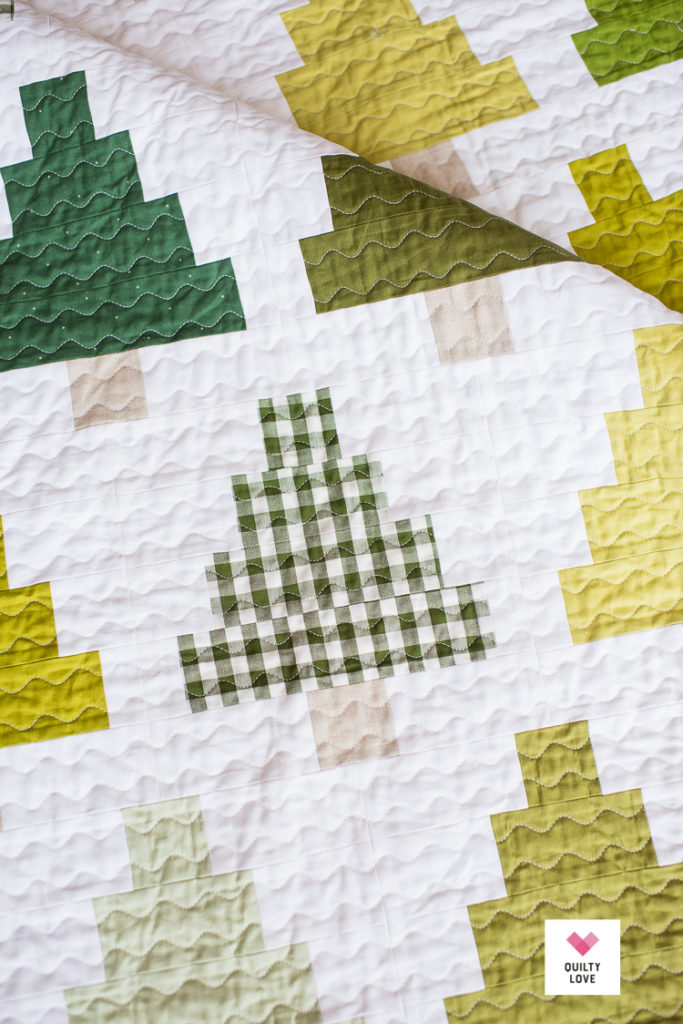 I pulled a variety of solid greens for my version of Quilty Trees. I added the gingham and a subtle speckled print for some fun contrast.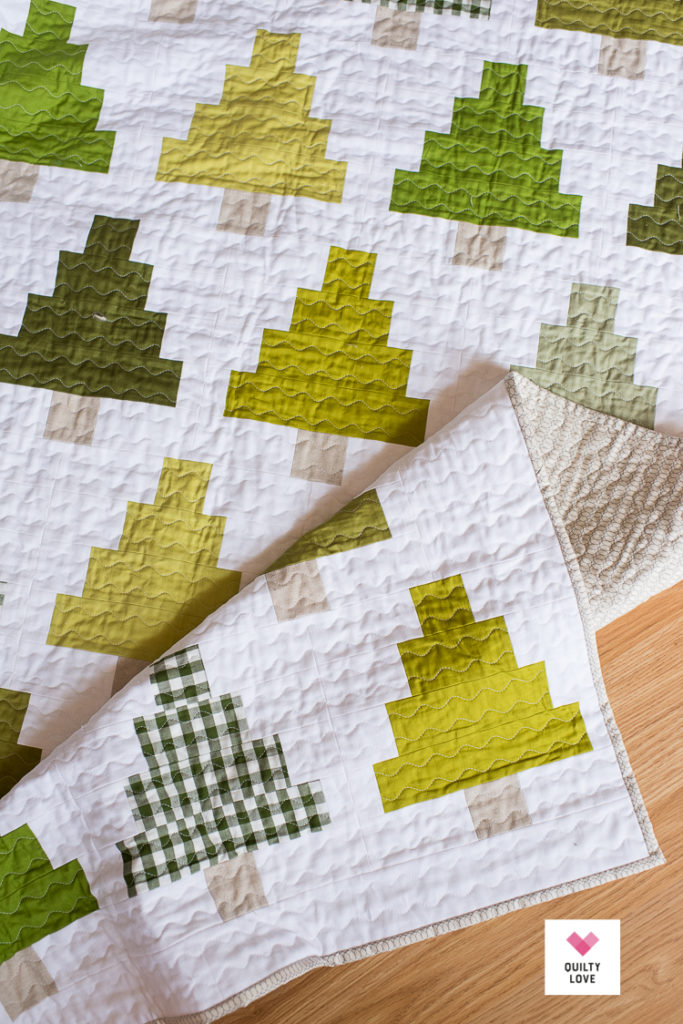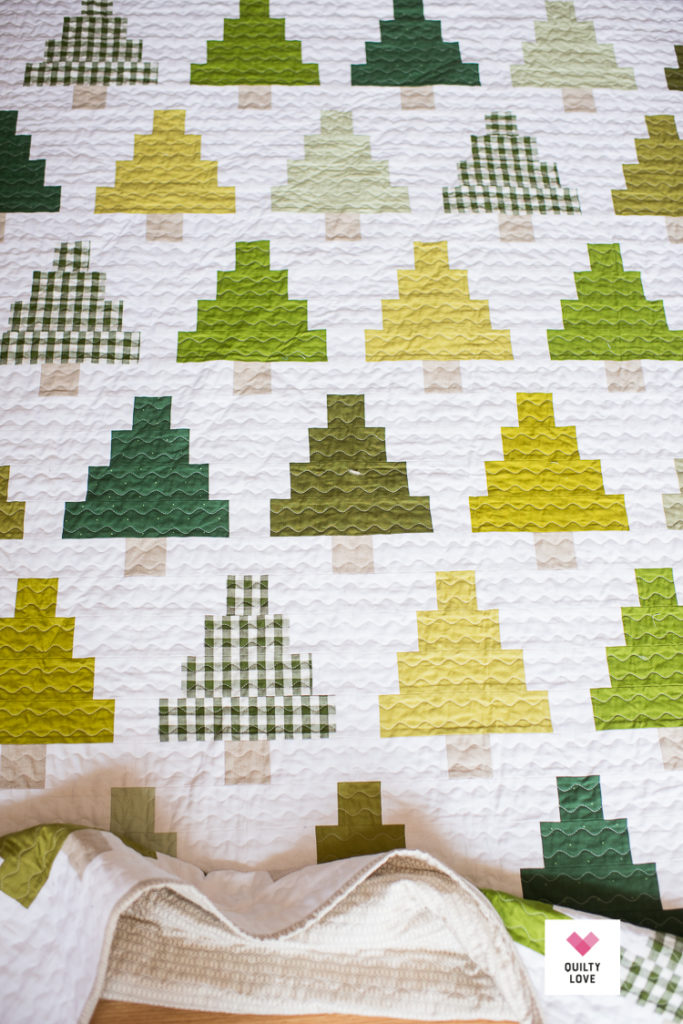 This quilt is quilted on my machine using my favorite wavy stitch. It quilted up the exact same way as the multi zig zag stitch but uses the wavy stitch instead.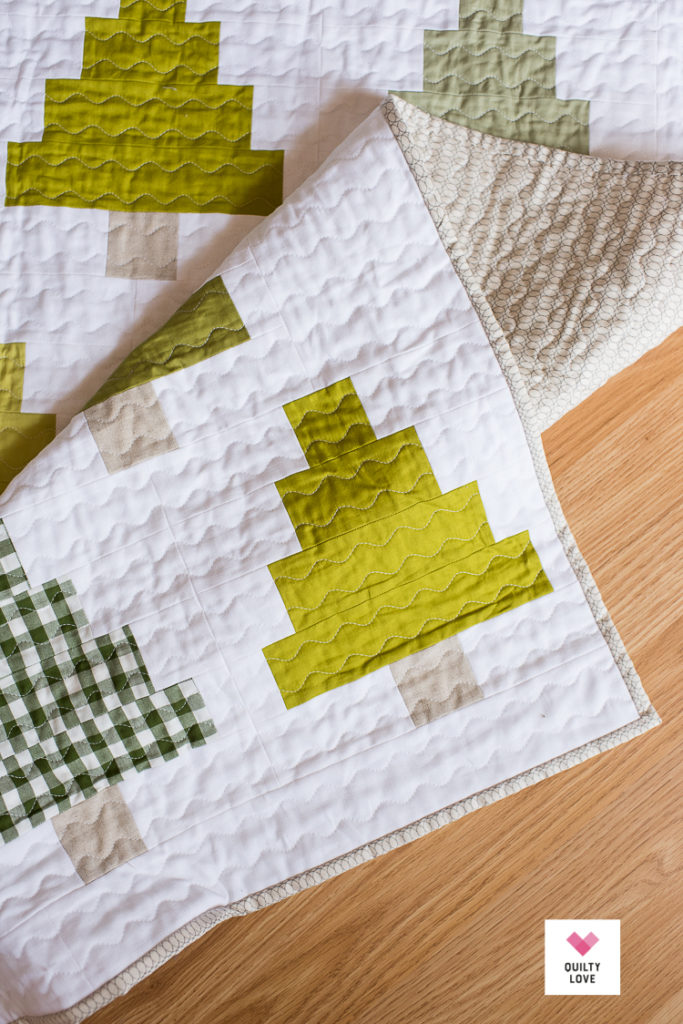 I kept this quilt soft and modern by using this subtle cream fabric for the backing and binding. I tend to use the backing as the binding often since it is the perfect way to use up all of that excess fabric from the backing. This quilt reminds me a little of the farmhouse style that is popular right now.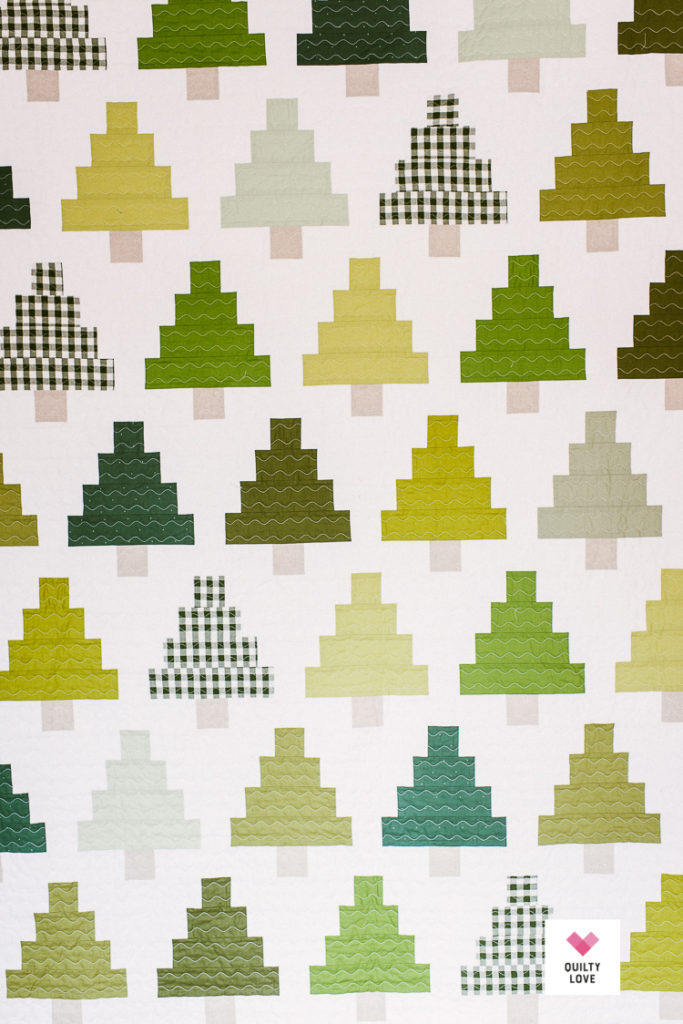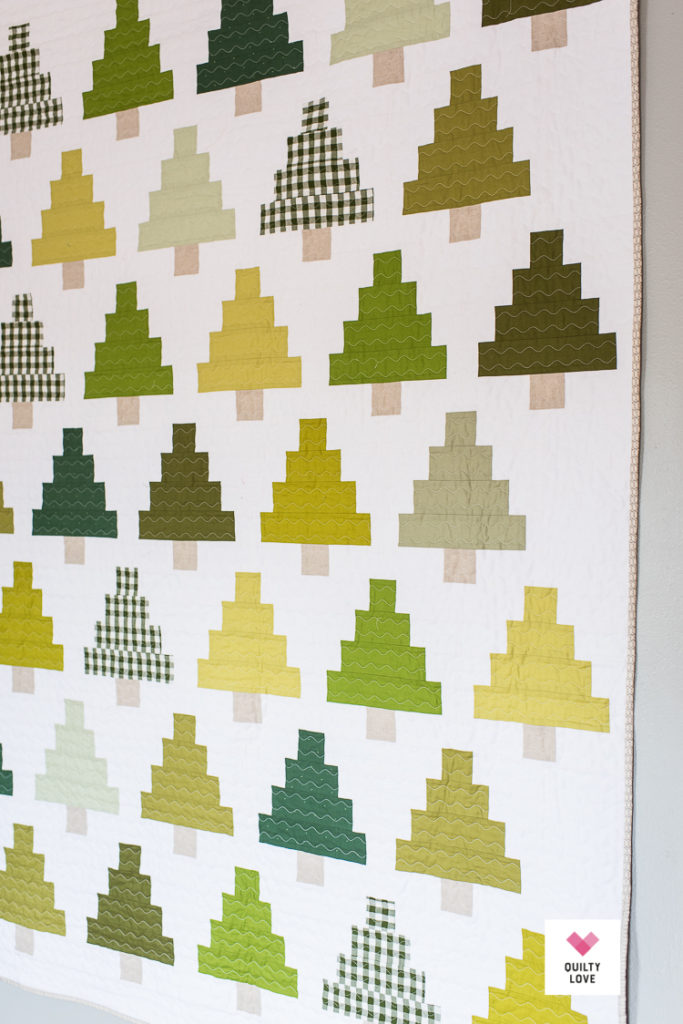 Make it scrappy
The Quilty Trees quilt pattern includes a full on scrappy option too! The instructions are included to make scrappy version using your scrap stash. I'm excited to make up this quilt below using my low volume scraps as the background and my greens as the trees.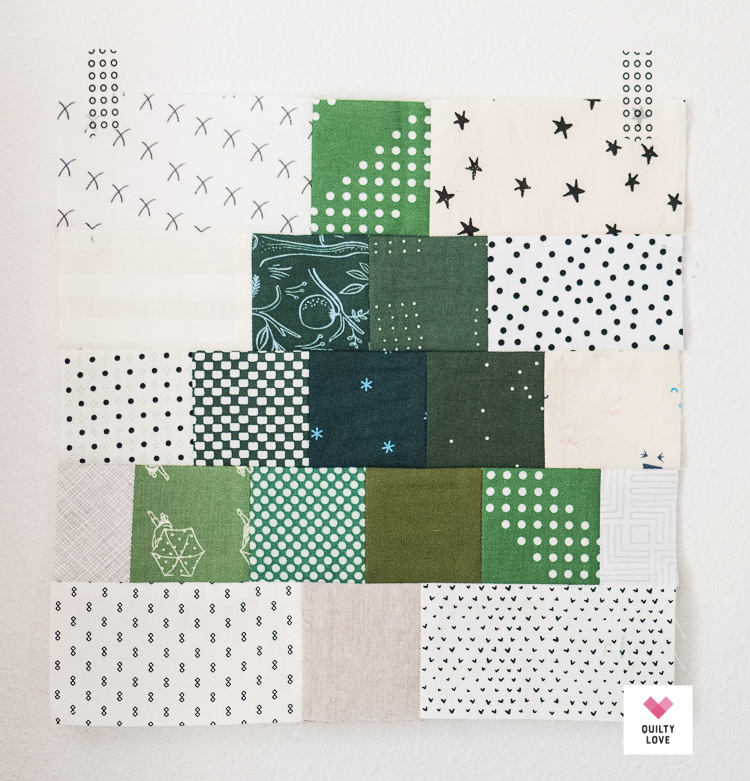 Use multiple squares for the trees or use one fabric for the trees and a have a scrappy background.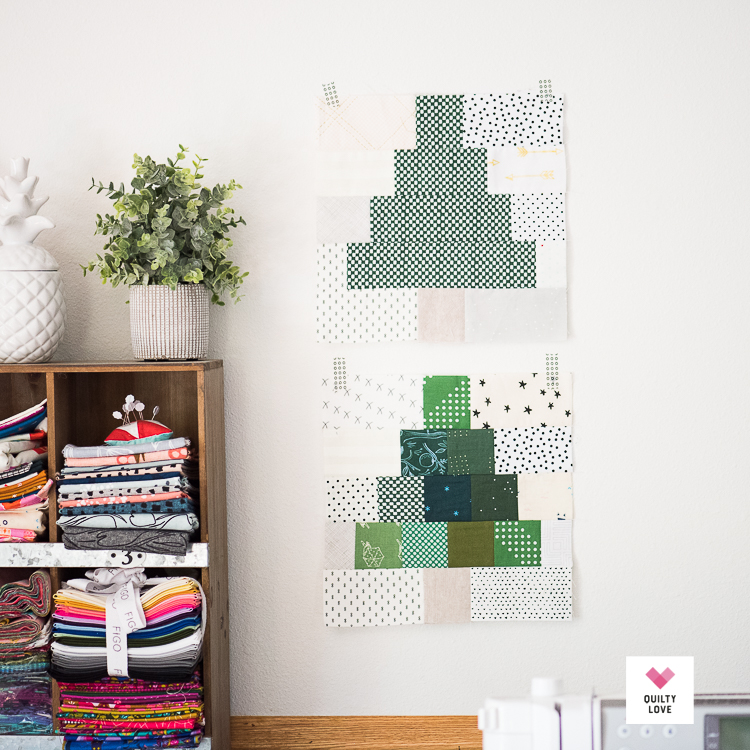 Below is the colorful and playful Ruby Star baby version of Quilty Trees. I'm lovingly referring to this one as the Dr. Seuss tree quilt 🙂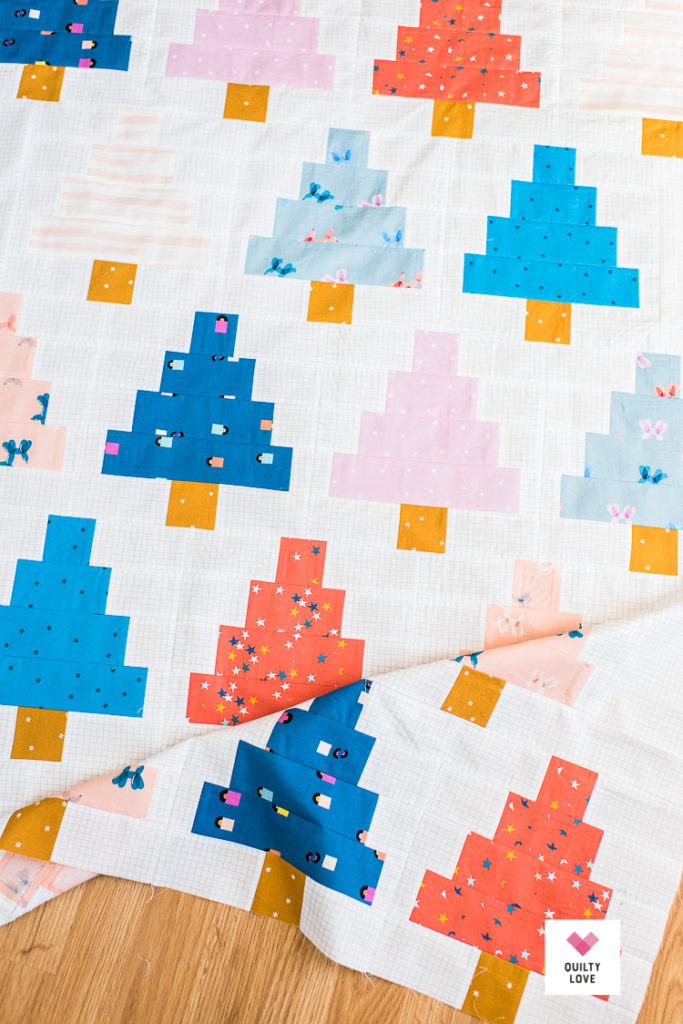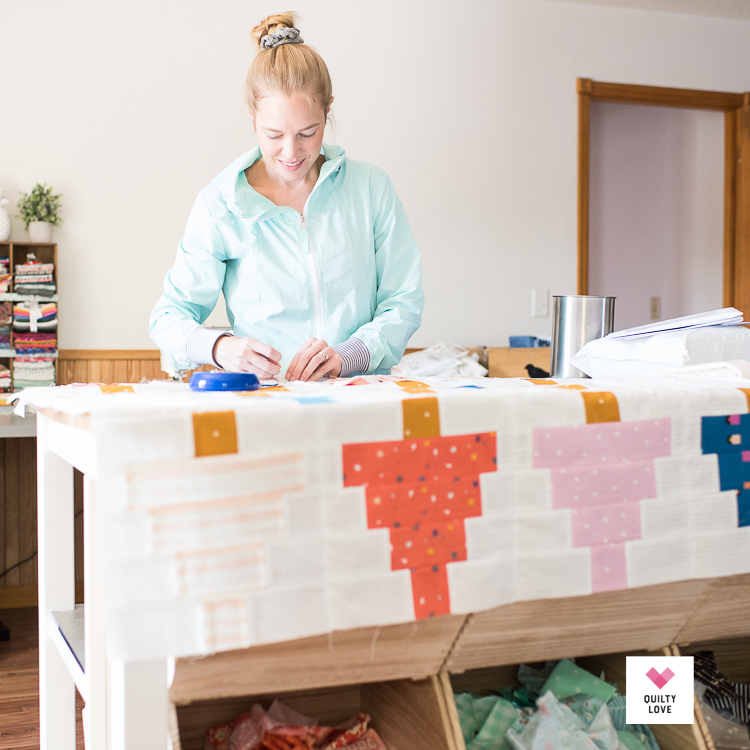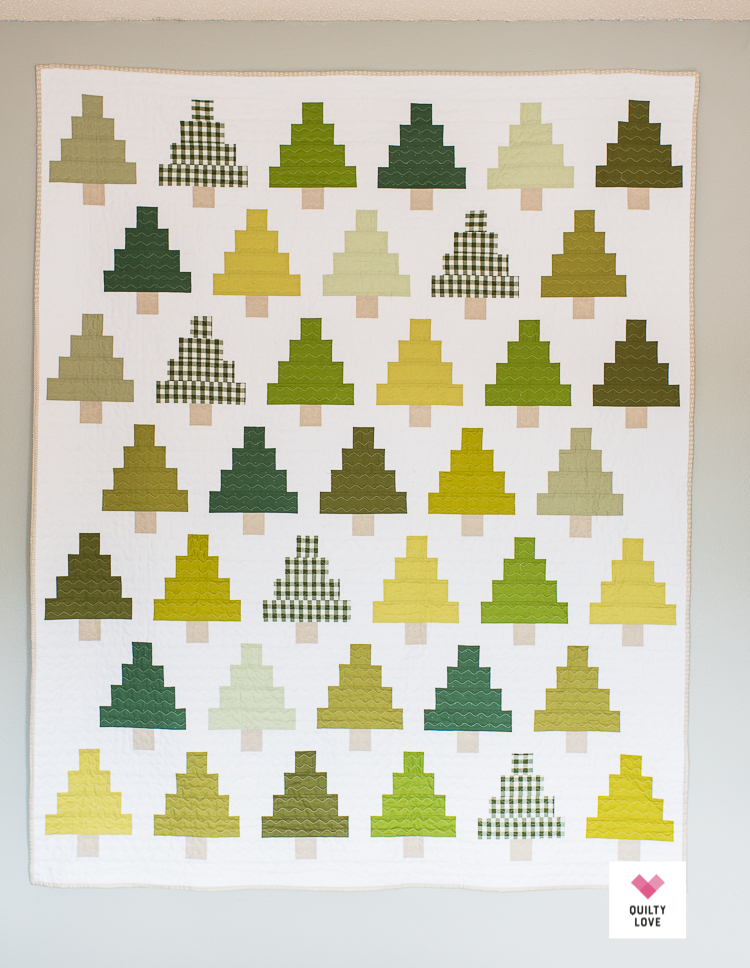 Find Quilty Trees in the Quilty Love Shop.