Simple Plus Quilt (with tutorial)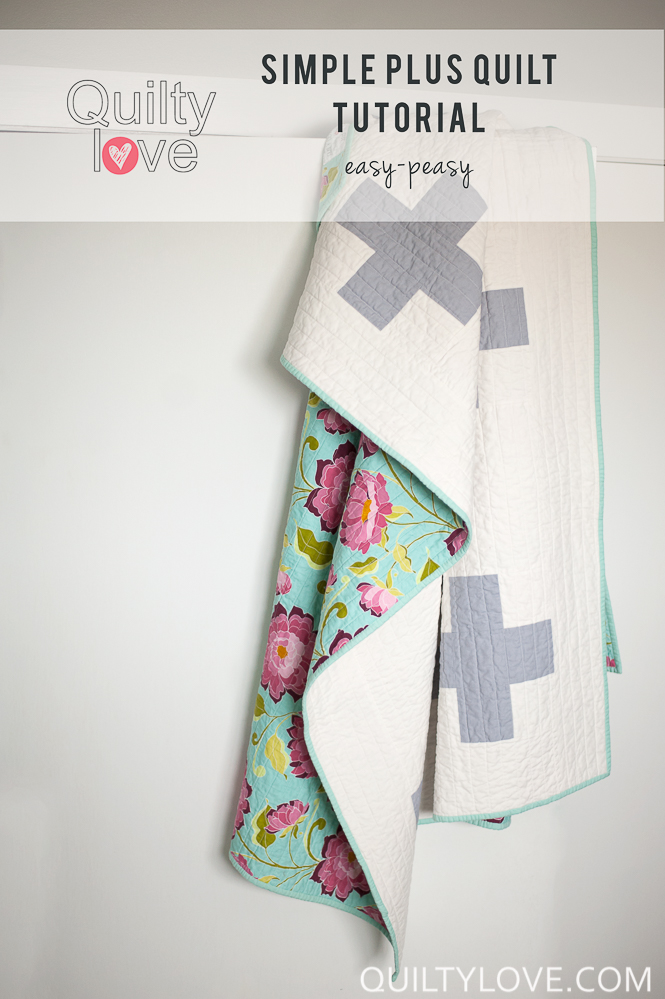 DOWNLOAD THE FREE PDF PATTERN HERE!
I'm slowly but surely working on catching up with all the completed quilts around here.   This blog pretty much serves as a place to document completed quilty projects.
Today is a simple plus quilt.  I started this one back in July at a weekend retreat with friends and finished it off a few weeks back.   The grey is an Essex linen.   I believe the color is "grey" but it doesn't look anything like the screen shot.  In person it is much more of a blue grey than a true grey.   Does that make sense?…lol.
This was an easy one to do at a retreat where thinking is minimal 😉   Holly of Bijou Lovely had the measurements figured out for me in about 5 minutes.   I tend to wing it with quilts and rarely figure things out before hand.   Which leads to much over or under cutting.
Here's what you will need for this quilt:
Measures:   63″ x 84″
FABRIC REQUIREMENTS
1 yard grey
3 3/4  yard white
Binding:  5/8 yard or (8) 2.5 in strips
Backing:  5 yards

CUTTING
(90) 4 in grey squares (9 strips 4in x WOF)
(72) 4in white squares (7 strips 4in x WOF)
(17) 11in white squares (6 strips 11in x WOF)
Border:  7 strips 5.5in x WOF

Make 18 blocks.   Alternate with a solid white block when putting quilt top together.

Add a 5.5in white border.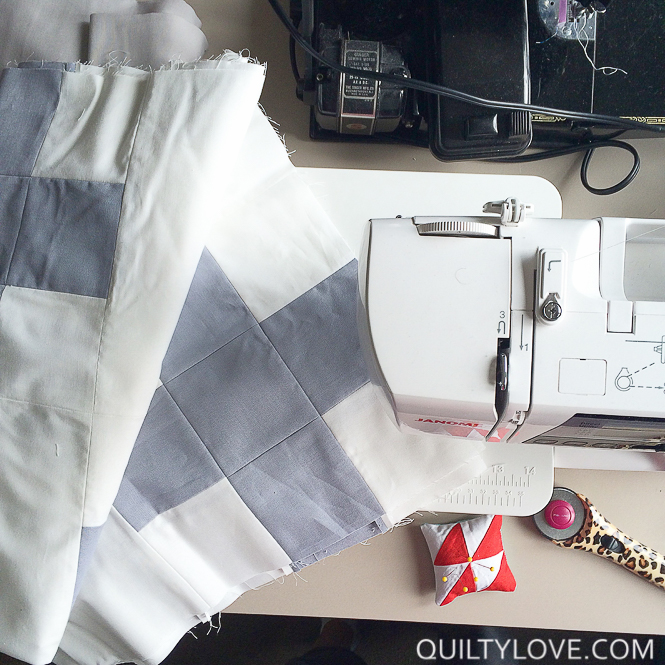 Because the front was so simple I paired it with a vibrant floral backing.   This fabric is a Riley Blake print.
I went with 1 inch straight line quilting to keep the modern feel.
I think my favorite part is the aqua binding 🙂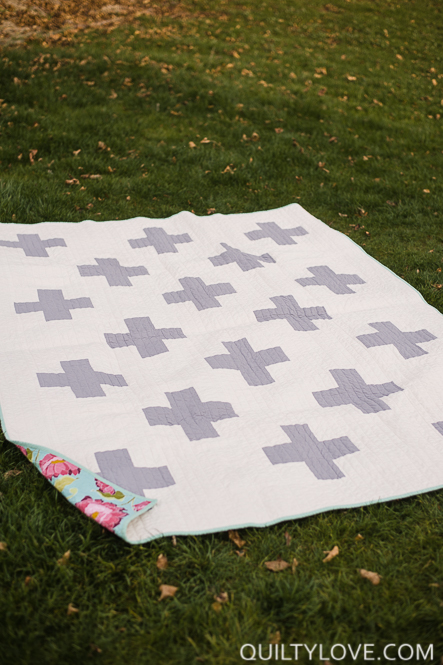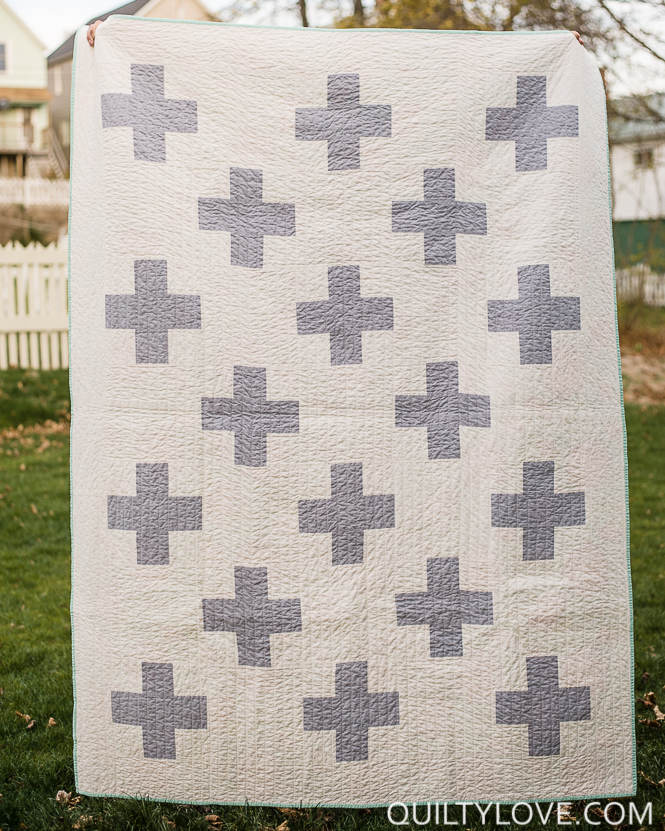 White fabric:   Kona White by Robert Kaufman
Grey Plus signs:   Essex Linen in Steel by Robert Kaufman
Aqua Binding:   Kona Aqua
Backing:   Riley Blake Halle Rose
Batting:   Warm and White