Star Fall Quilt – A simple star quilt pattern
Star Fall is a brand new quilt pattern in the Quilty Love shop! Star Fall is a simple yet bold sawtooth star quilt pattern.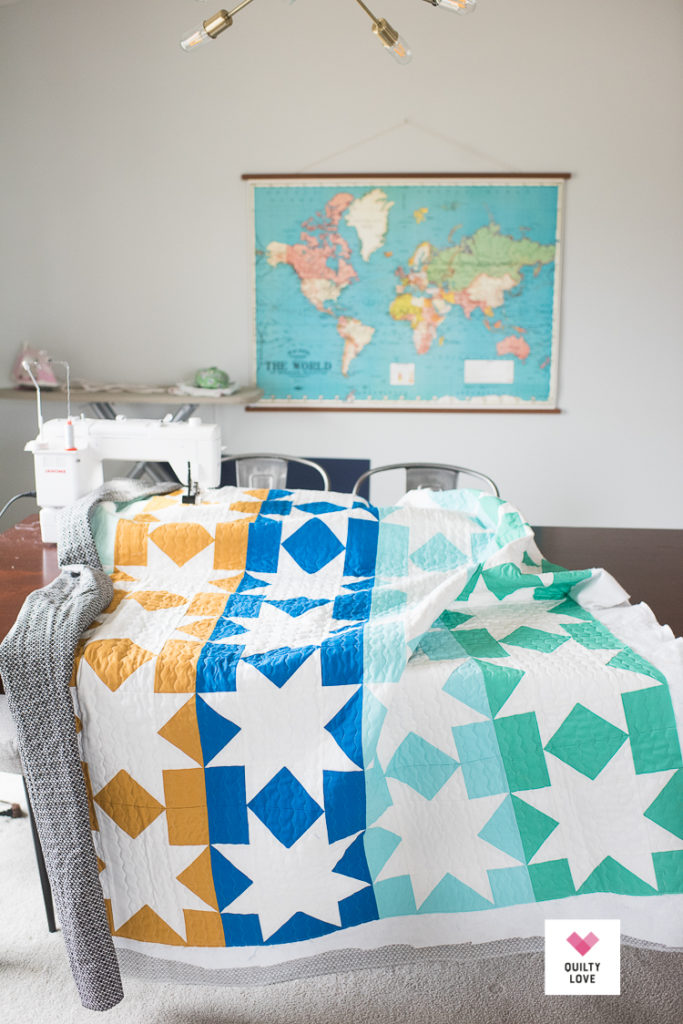 Yardage quilt
Star Fall is a nice quick and easy quilt pattern that uses 5 different solids or prints or even your scrap stash. The baby sizes uses 1/4 yards or fat quarters and the throw size uses half yards.
3 quilt sizes
Star Fall includes instructions for a crib size, throw size and a king size. The star quilt block expands with each size so the layout is the exact same for all three quilt sizes.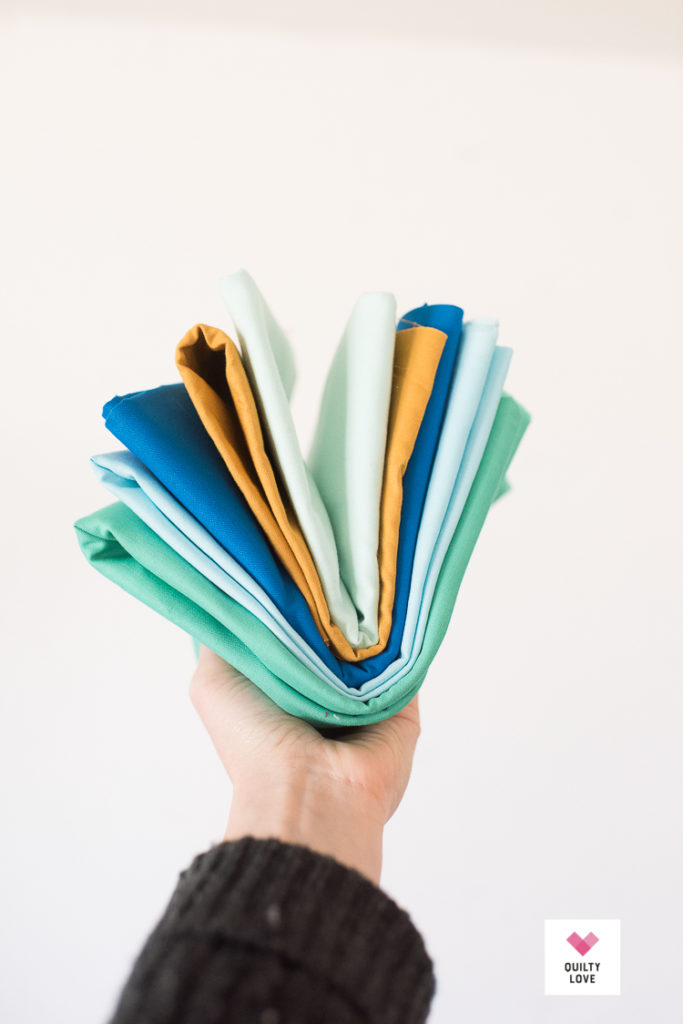 Solids Star Fall quilt
This throw size version of the Star Fall quilt uses Robert Kaufman solids:
Cypress, Azure, Pacific, Curry and Ice Frappe.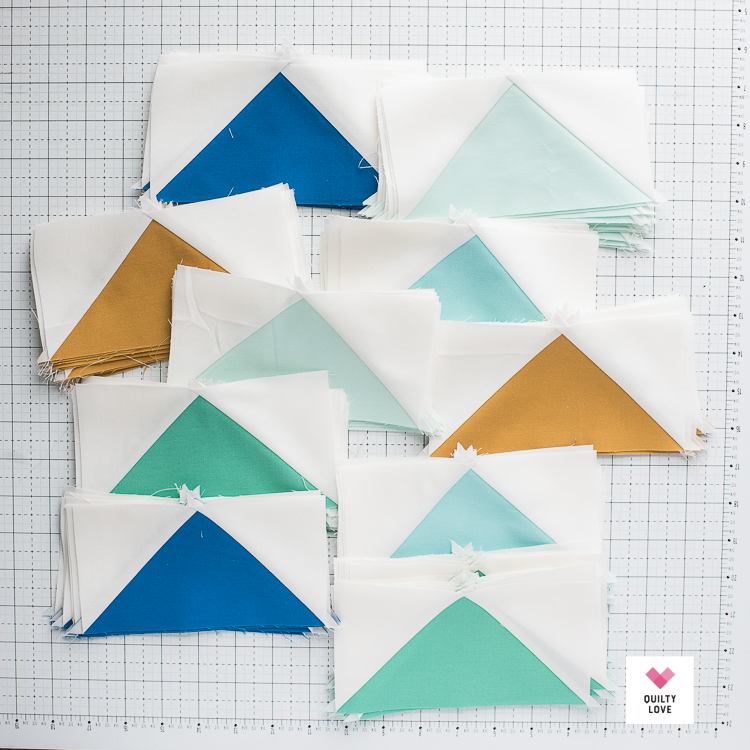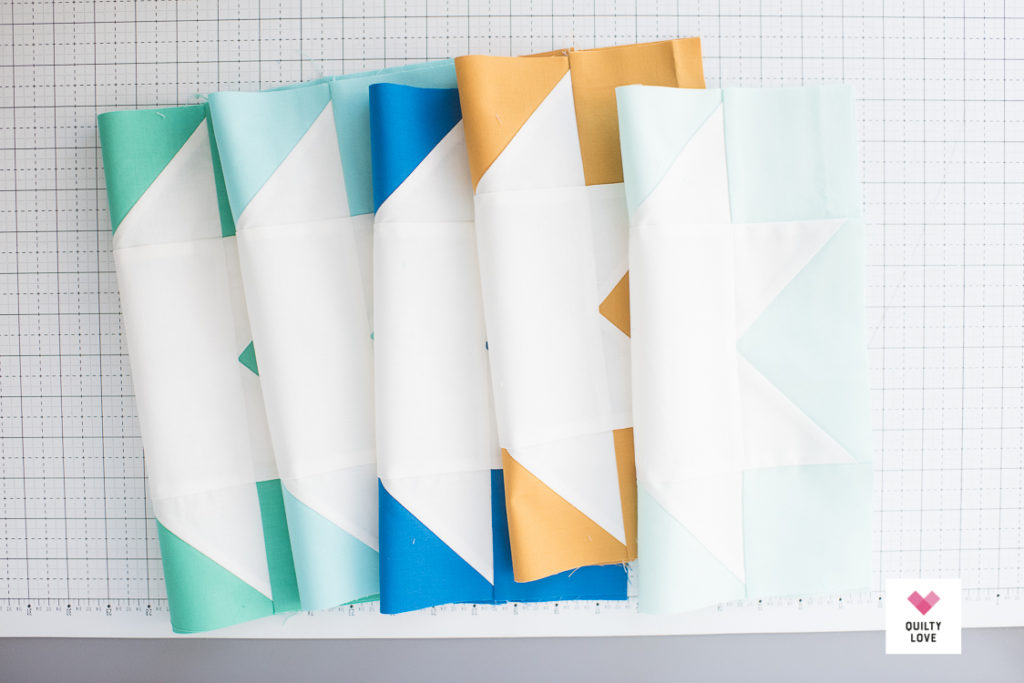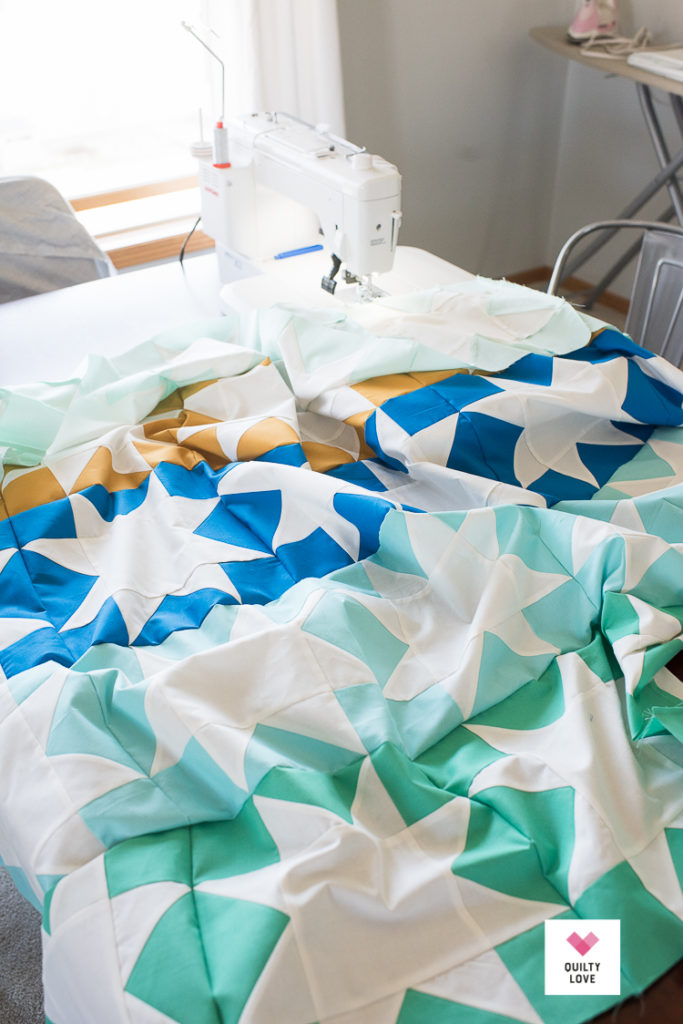 The green on the end of this quilt is Kona Cotton in the color Cypress and it may be a new favorite! It's such a beautiful color green.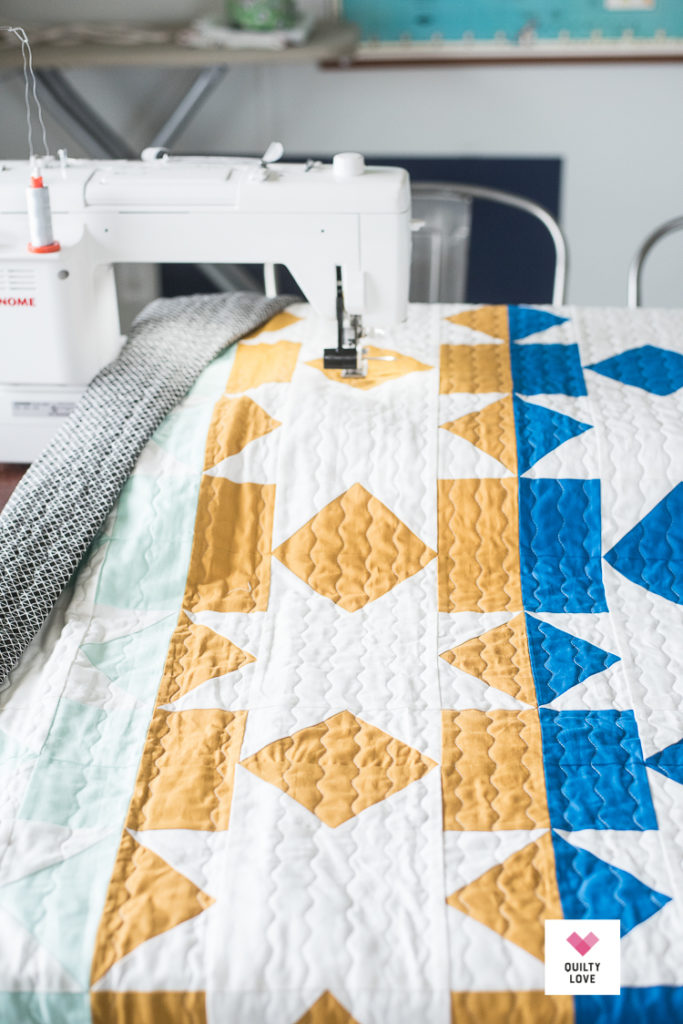 Wavy quilting
Star Fall is quilted up using the serpentine stitch on my Janome sewing machine. This stitch is so good! It looks good on every single quilt and its super easy to do. It's basically straight line quilting using a walking foot and the machine makes the waves.
For this quilt the lines are spaced at one inch. The stitch length is 3 and the width is 6.
When quilting straight lines I like to first quilt every other line (so two inches apart) and then go back through and fill in the lines in between. I start on one edge and work all the way to the other edge without flipping the quilt. You could also start in the middle do half the quilt and then flip and repeat on the other side.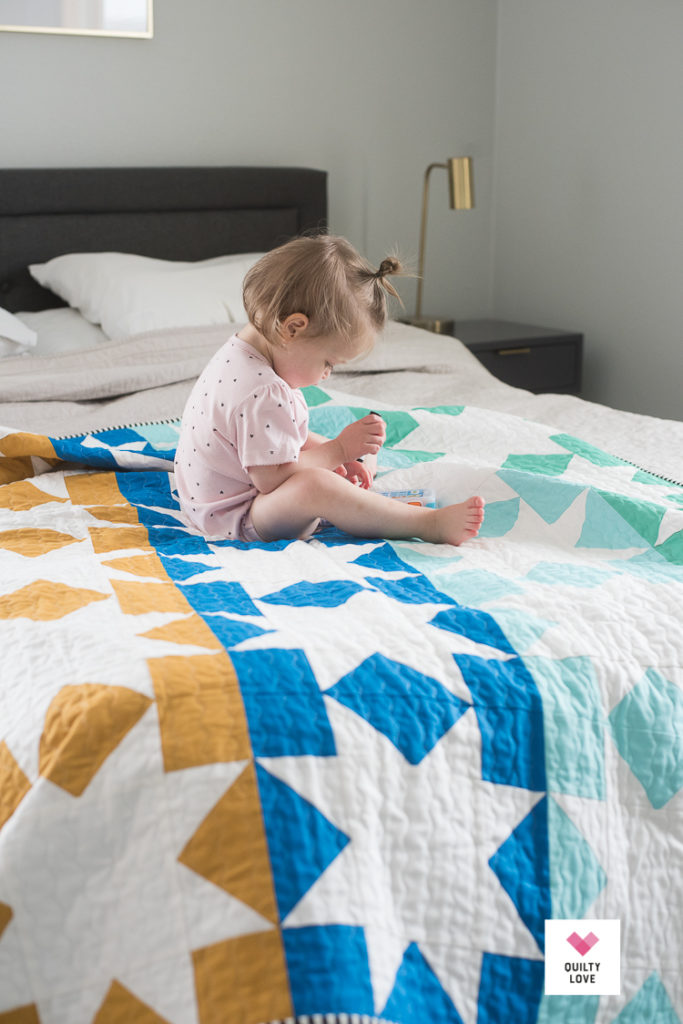 The little lady made her appearance during this quilt photo shoot :).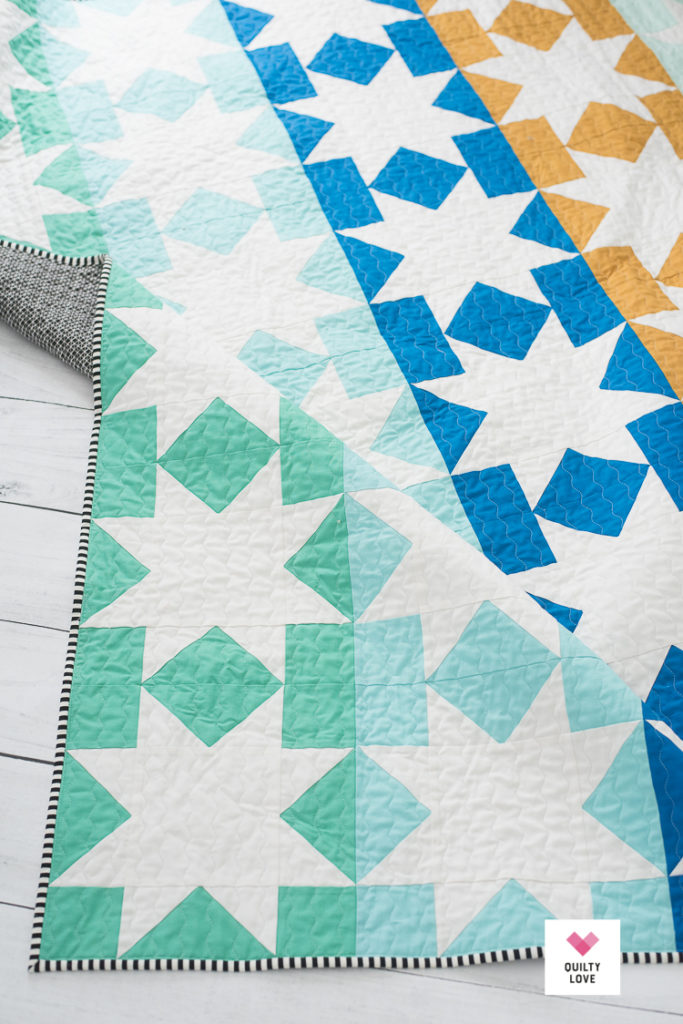 Quilt backing
The backing fabric is a Basic Grey print by Moda. It's from the Metropolis line. I really love using a neutral backing for quilts that are full of color or pattern on the front. The black backing keeps this star quilt super modern and fun.
Binding
This quilt is finished off with a 1/4 inch black and white striped binding. It's been a while since I've used a striped binding so I thought it would be a good way to finish off this quilt.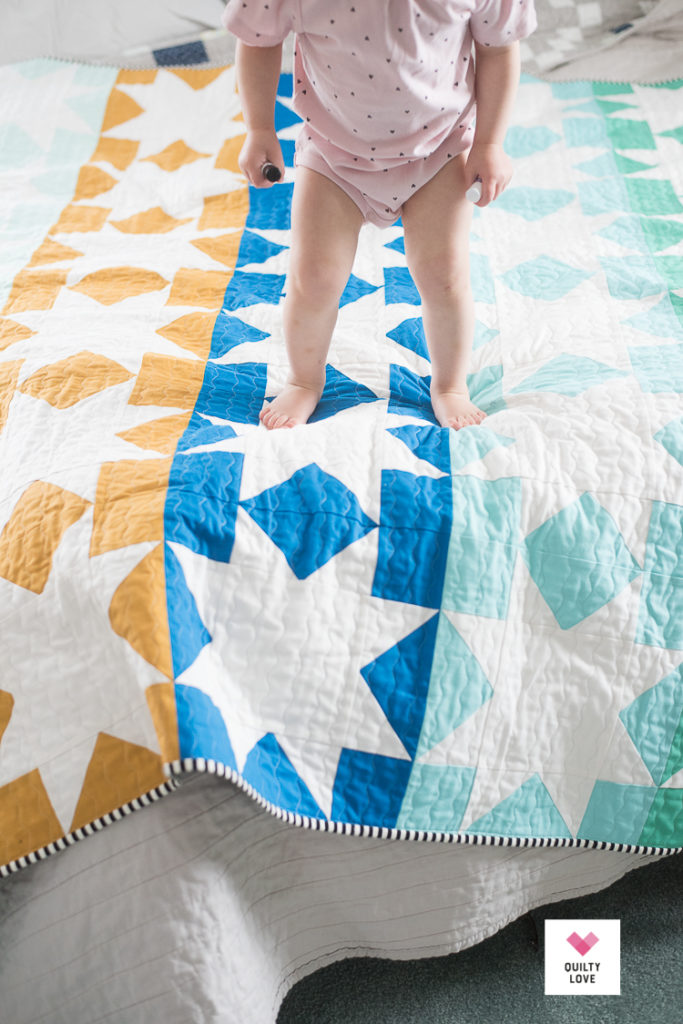 This is the throw size version of this quilt. It's a nice generous throw size. The pattern includes a queen size and crib size version as well.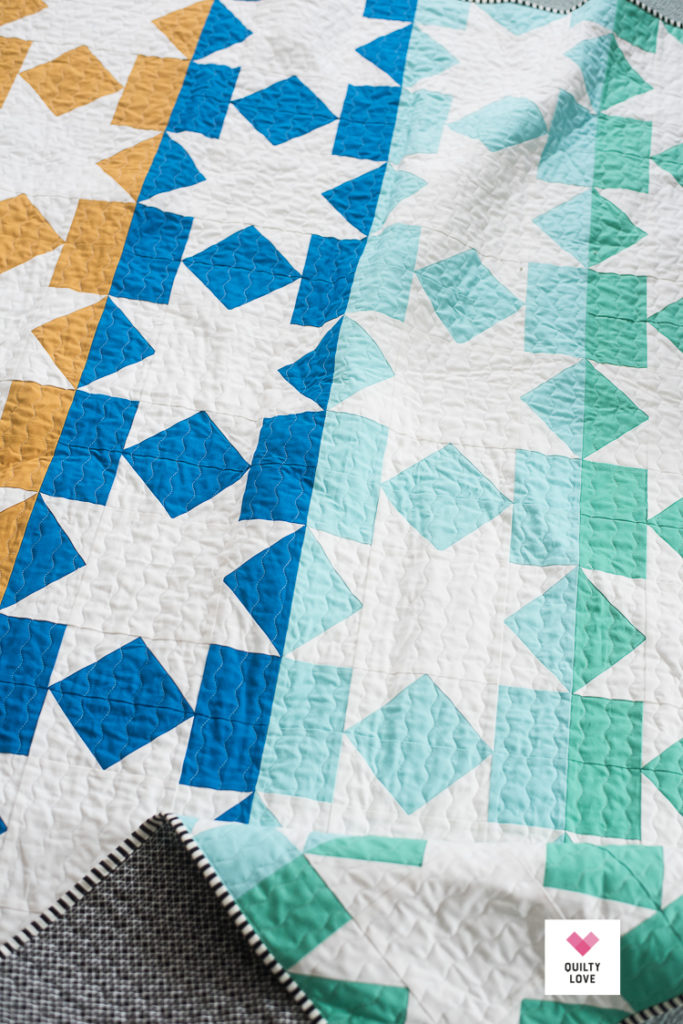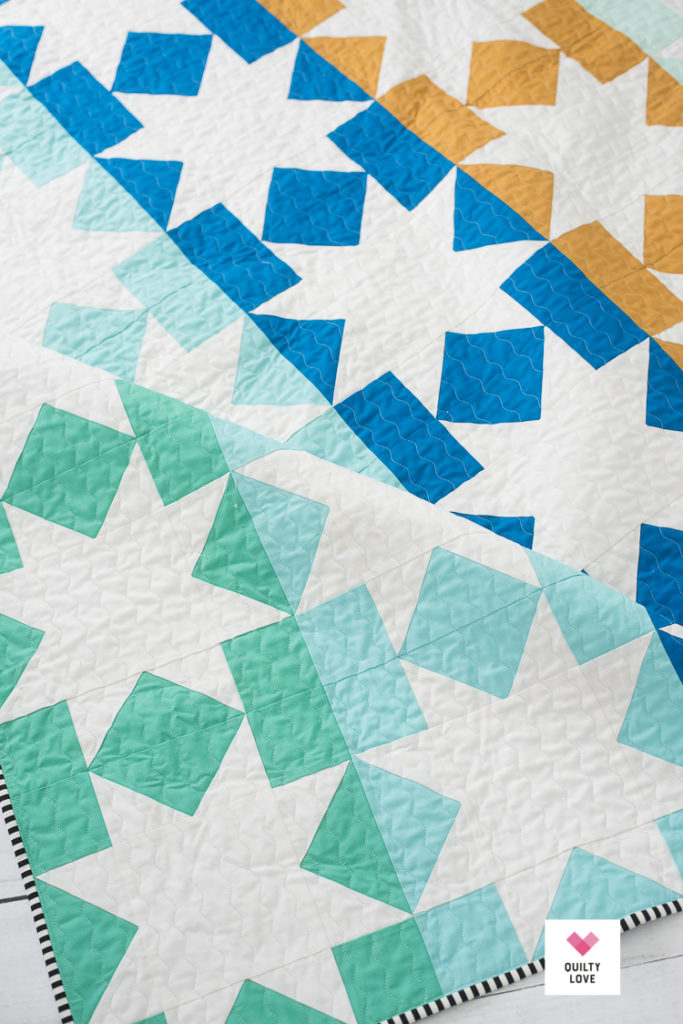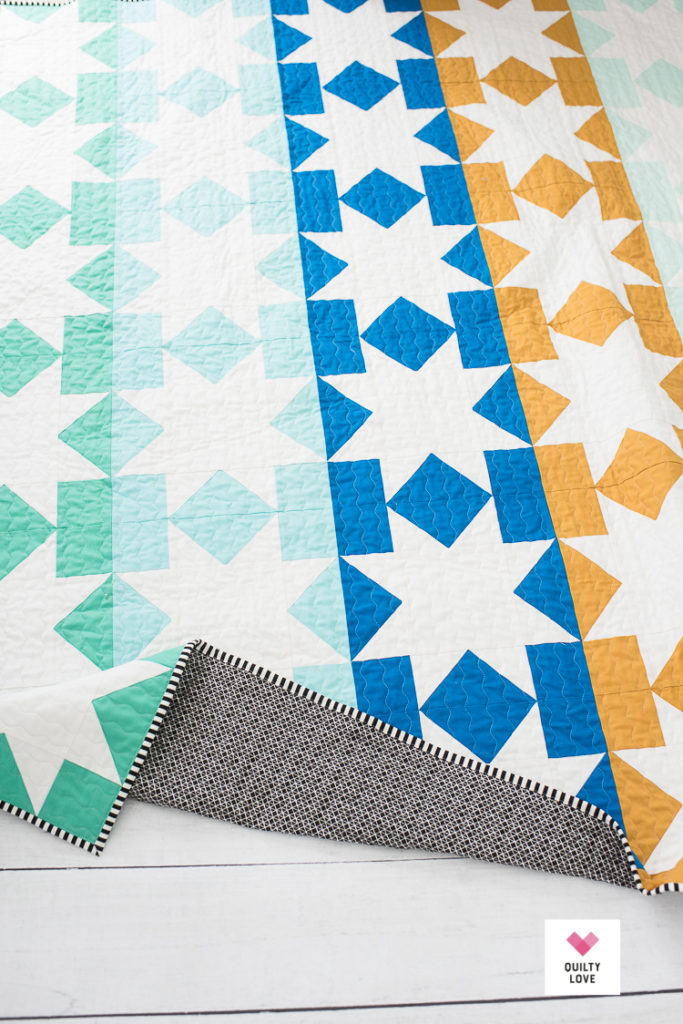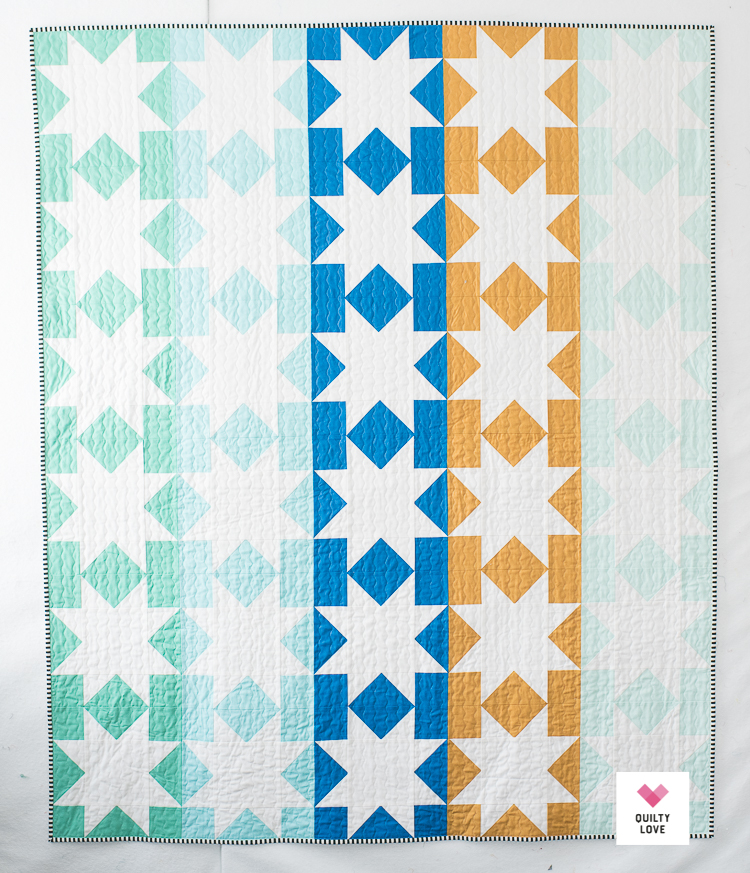 Star Fall is available in the Quilty Love pattern shop as a PDF instant download or a paper booklet.
Materials:

Kona Cotton:
Cypress
Azure
Pacific
Curry
Ice Frappe
Backing: Metropolis Basic Grey
Binding: 1/4in stripe
Spray basted using 505
Pieced and Quilted on a Janome MC6700P