Triangle Pop baby quilt- The Aura fabrics one
Today is my turn on the Mister Domestic Aura Blog party! Mathew's new line with Art Gallery fabrics is a good one! It's full of pretty colors and fun little motifs inspired from a trip he took to Hawaii. Can you spot the sea turtles??!
The quilt pattern is Triangle Pop and available in the Quilty Love shop.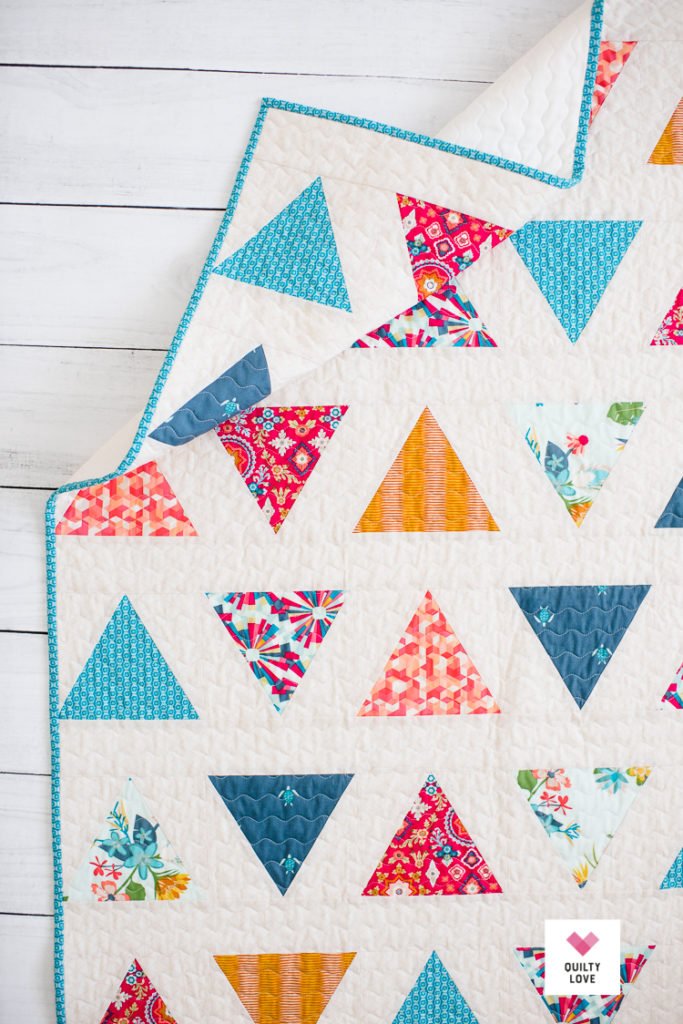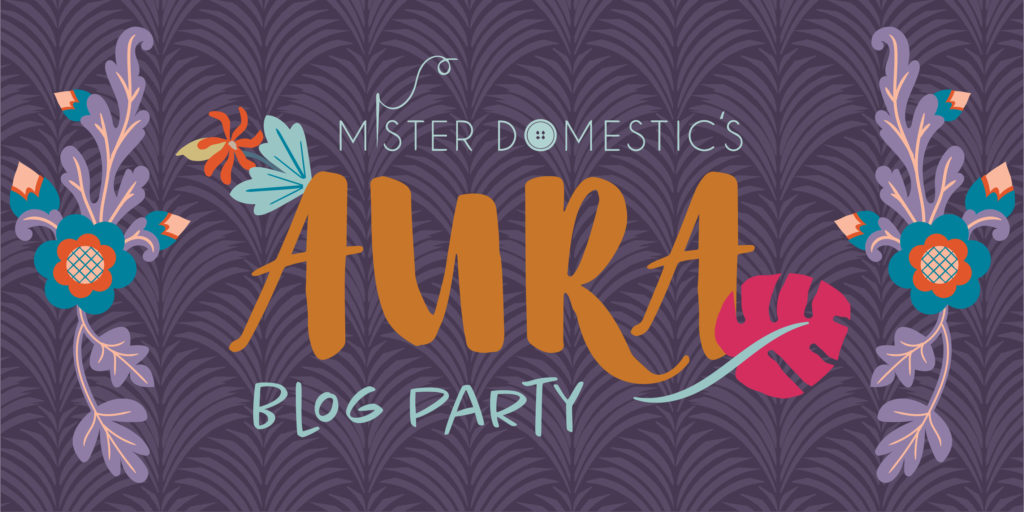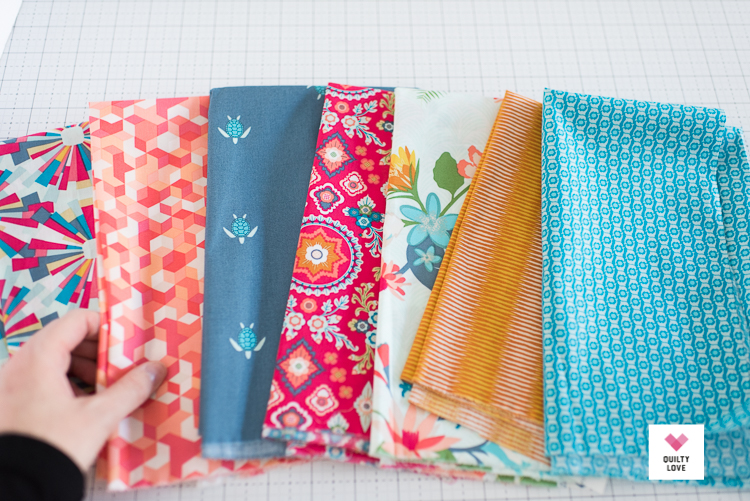 I made my Triangle Pop quilt pattern using these beautiful fabrics. I chose some of my favorites from the Aura fabric line and made the cutest triangle baby quilt.
Triangle Pop was a good choice for this project because it sews up fast and with the new babes time is a little limited these days. I also chose it because it features the fabrics so nicely and I wanted each fabric to stand out.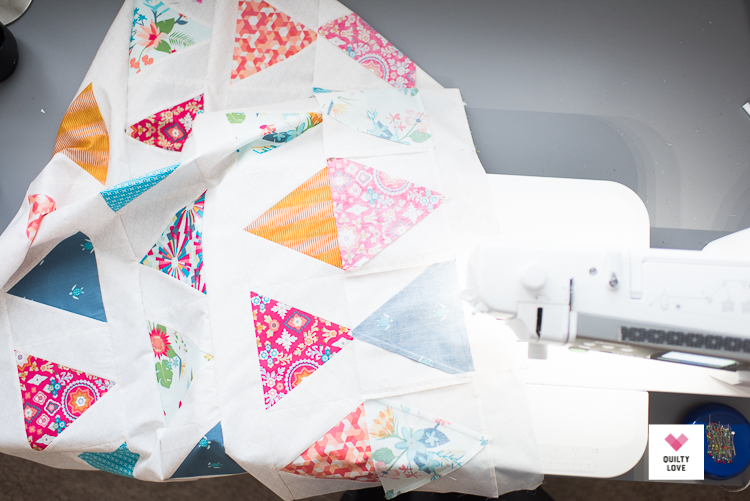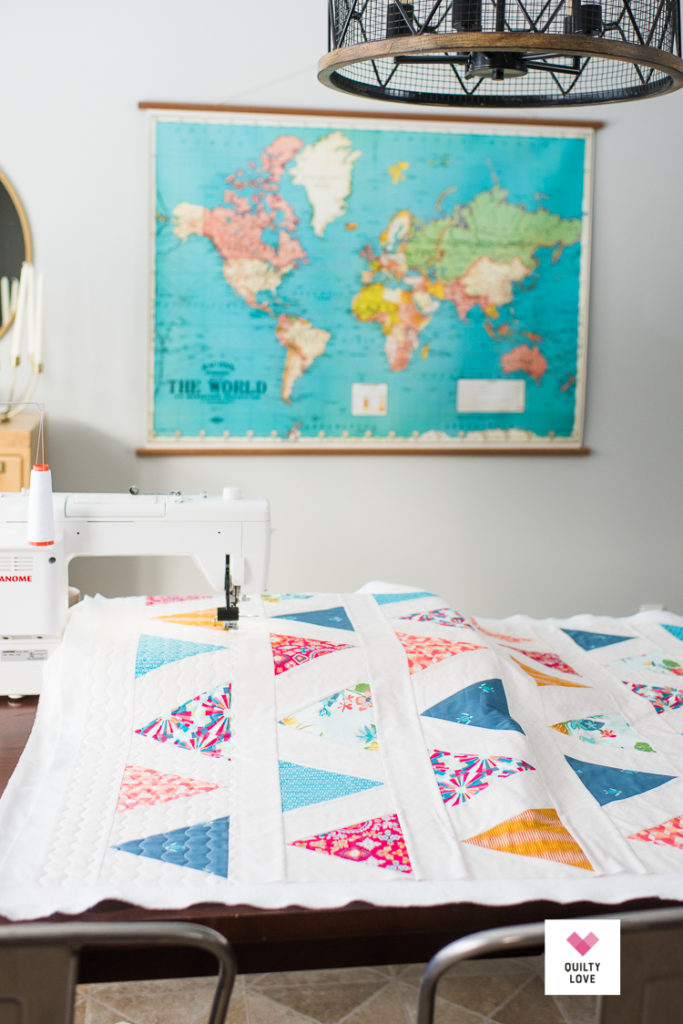 This Triangle Pop Aura quilt was quilted up using my favorite curvy stitch. It's backed with a simple creamy solid and finished off with a bright blue binding.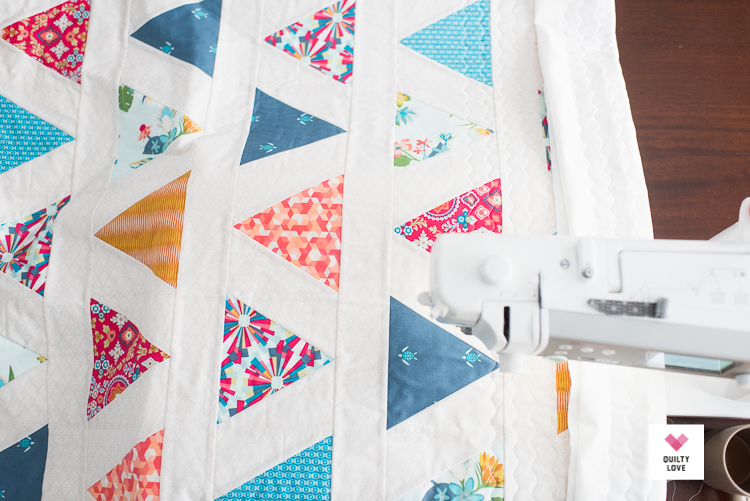 Triangle Pop is a pretty quick and easy triangle quilt pattern. It uses a 60 degree triangle and traditional piecing. It's a good entry to sewing with triangles. I recommend a triangle ruler like this one but a template is provided with the PDF pattern.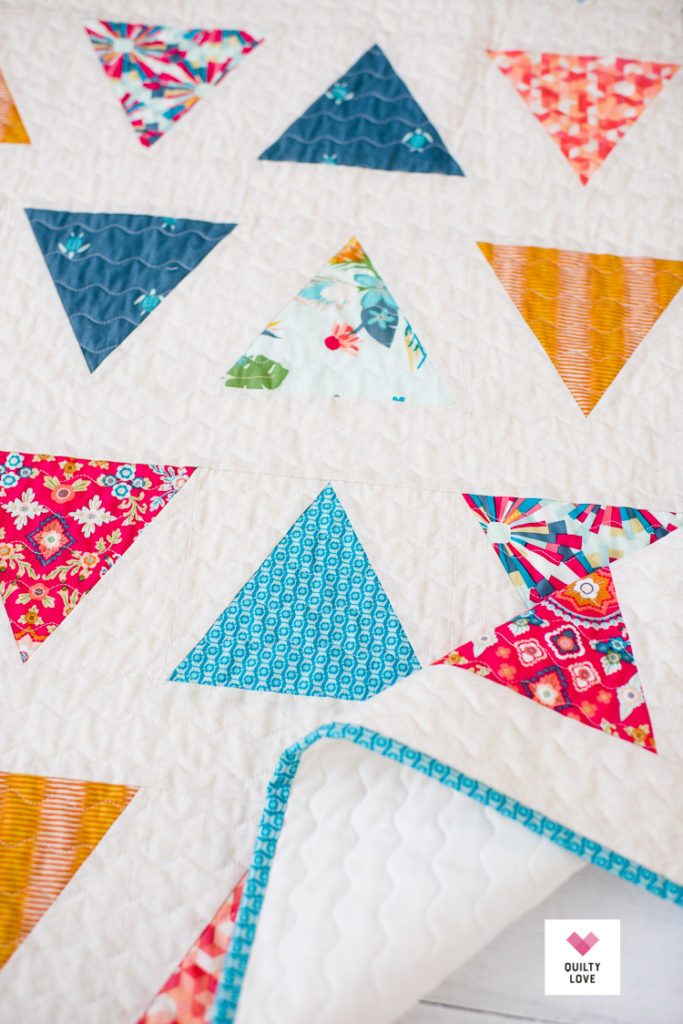 This blue print from the Aura fabric line makes for the prettiest binding. The print is actually dolphins if you look closely 🙂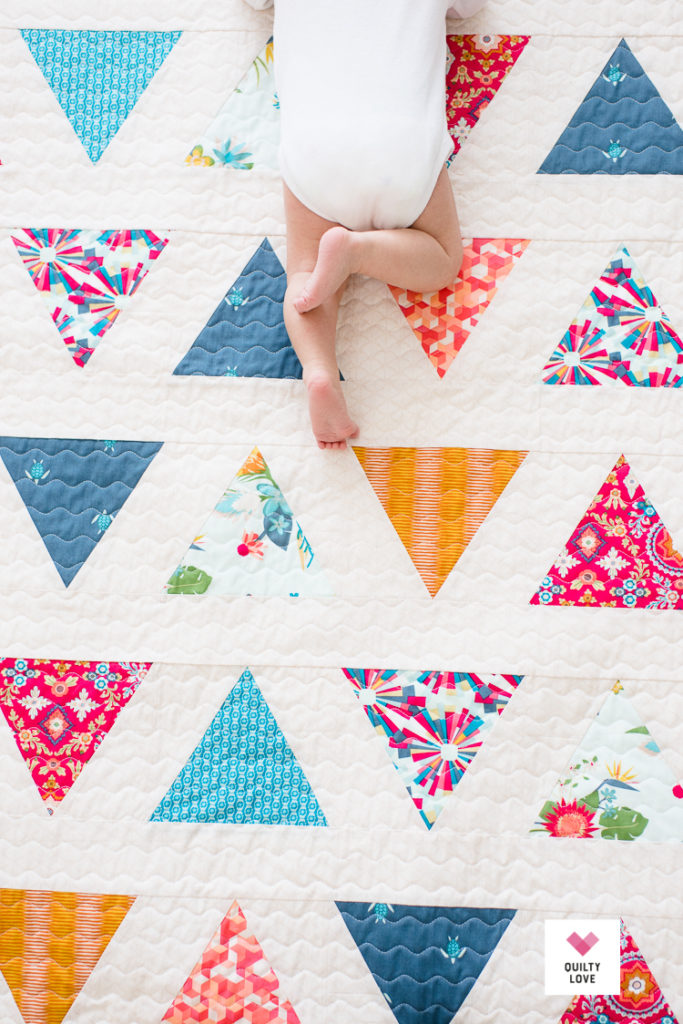 I'm not sure I can photograph quilts anymore without using the babes as a quilt model 😉 Here she is making her appearance 😉 I should have made this a throws size instead of a baby size because the teenager is wishing it was hers. She's a fan of the Aura fabrics.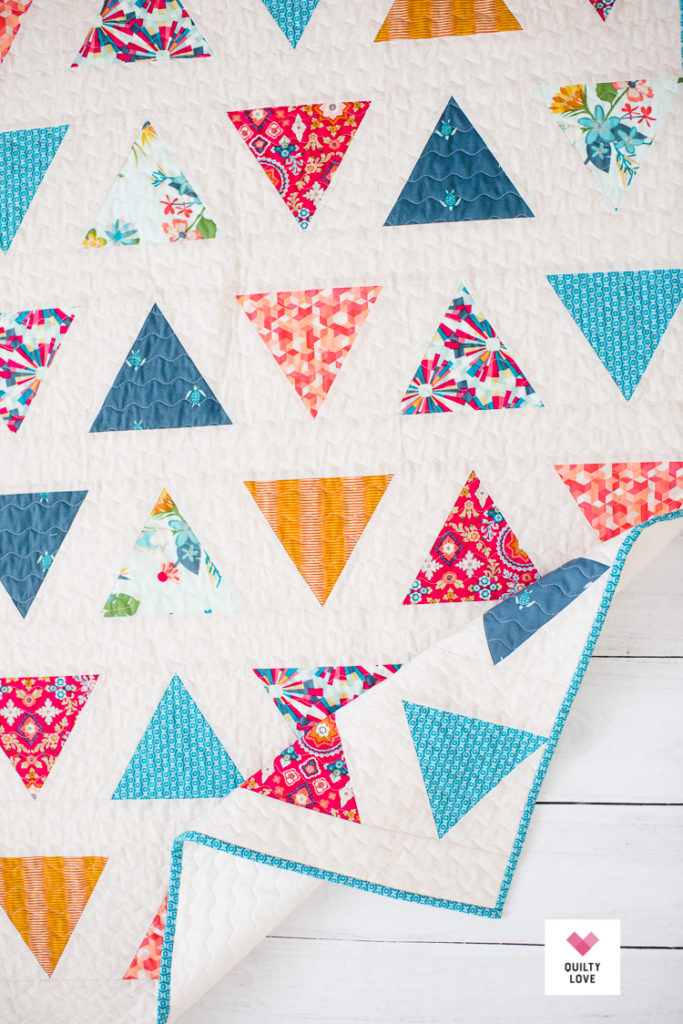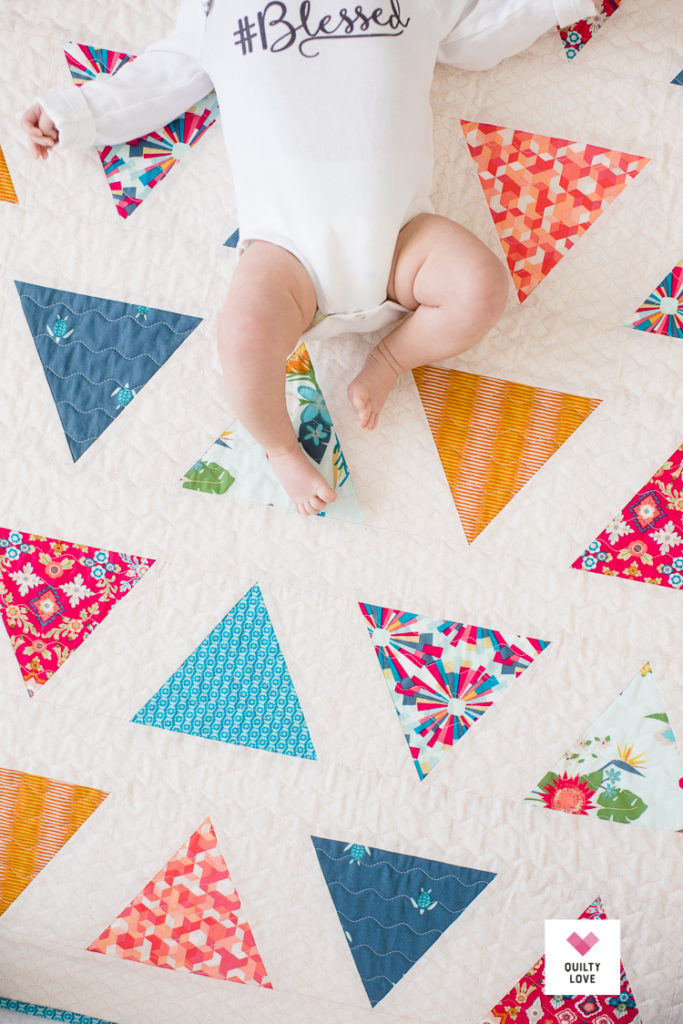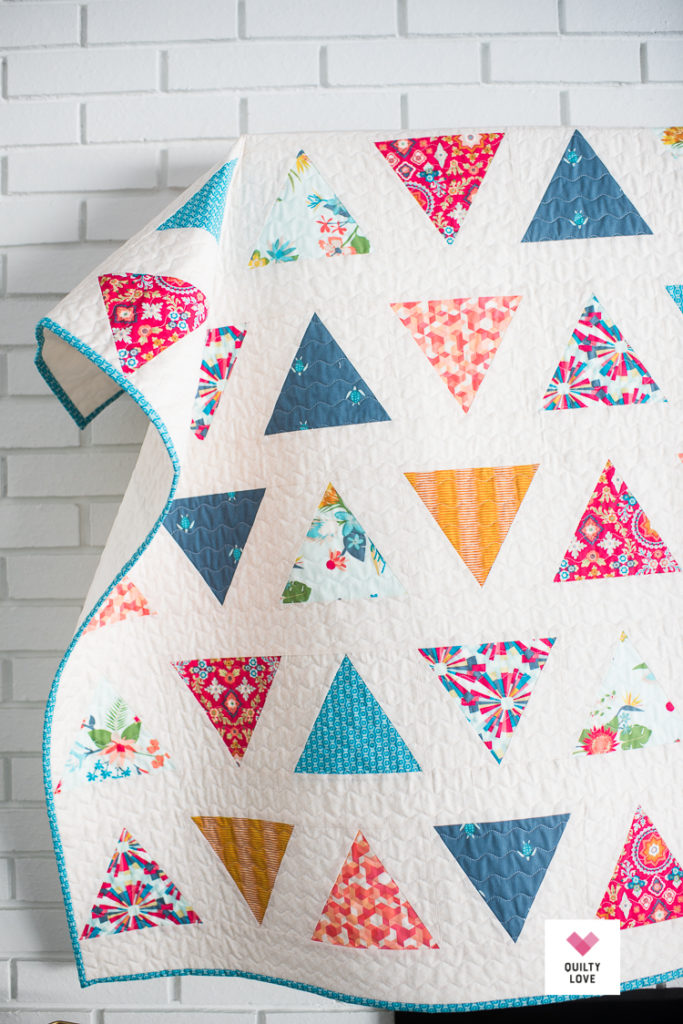 Find the Aura fabrics here.
You can purchase the Triangle Pop quilt pattern in the shop.
Check out the rest of the blog hop below!