Today I'm sharing the original City Tiles Quilt.  This is how I originally wrote this quilt pattern.   And then I thought it looked too scrappy and didn't work.  So I never shared it and tucked it away as a quilt fail.   I added a little more consistency to the final pattern but this one really shows why it's called "Tiles".   The original inspiration came from ceramic tiles.
Pattern available in my pattern shop.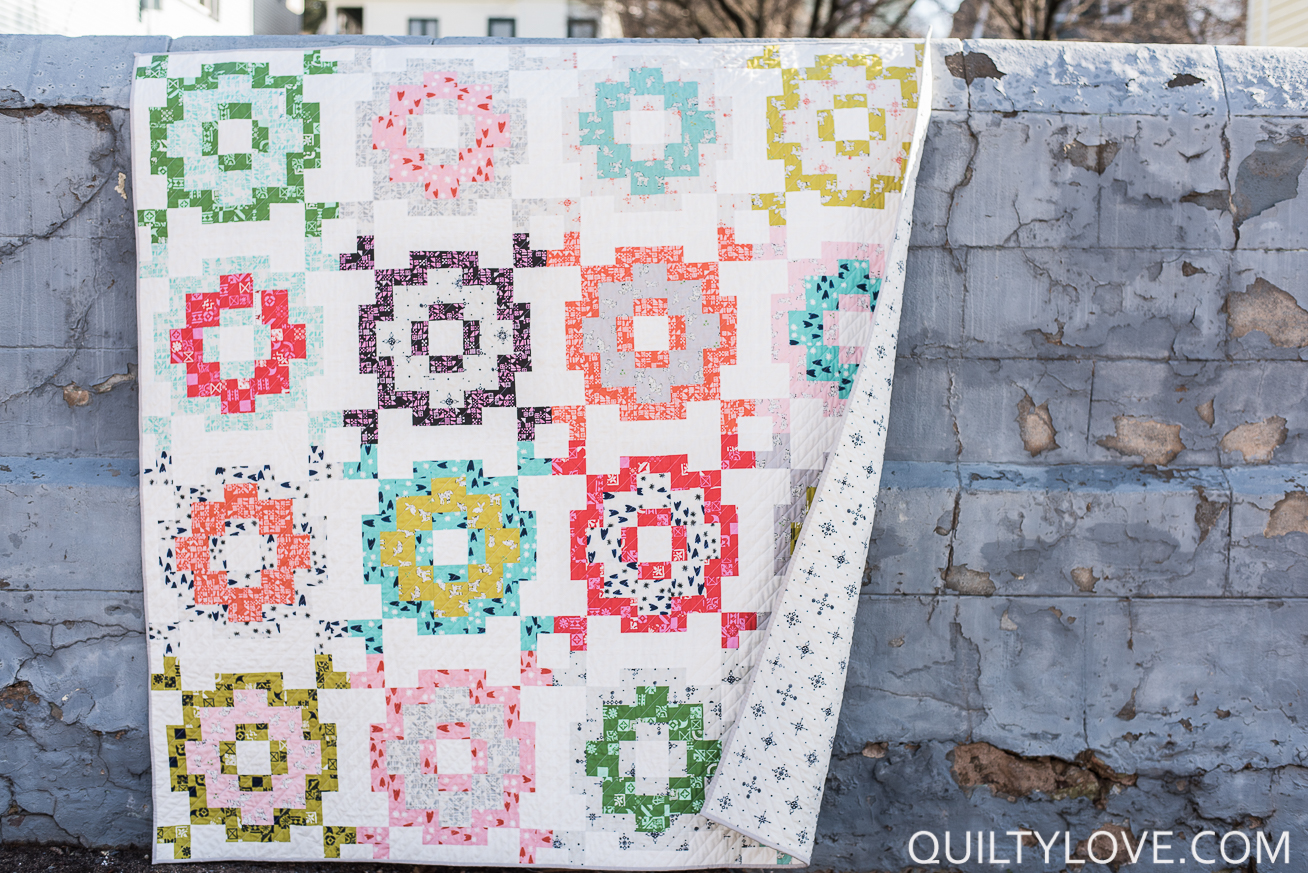 I don't like having quilt tops lying around so I decided to finish it off anyways.  When I started posting it on Instagram it got such a great response that I was kind of surprised.   I have to say, as I started quilting it and finishing it off, I started to love it again.   I was so smitten with this Cotton and Steel Clover line and didn't feel like I was doing it justice.  But now that it's done, I'm loving all of it again!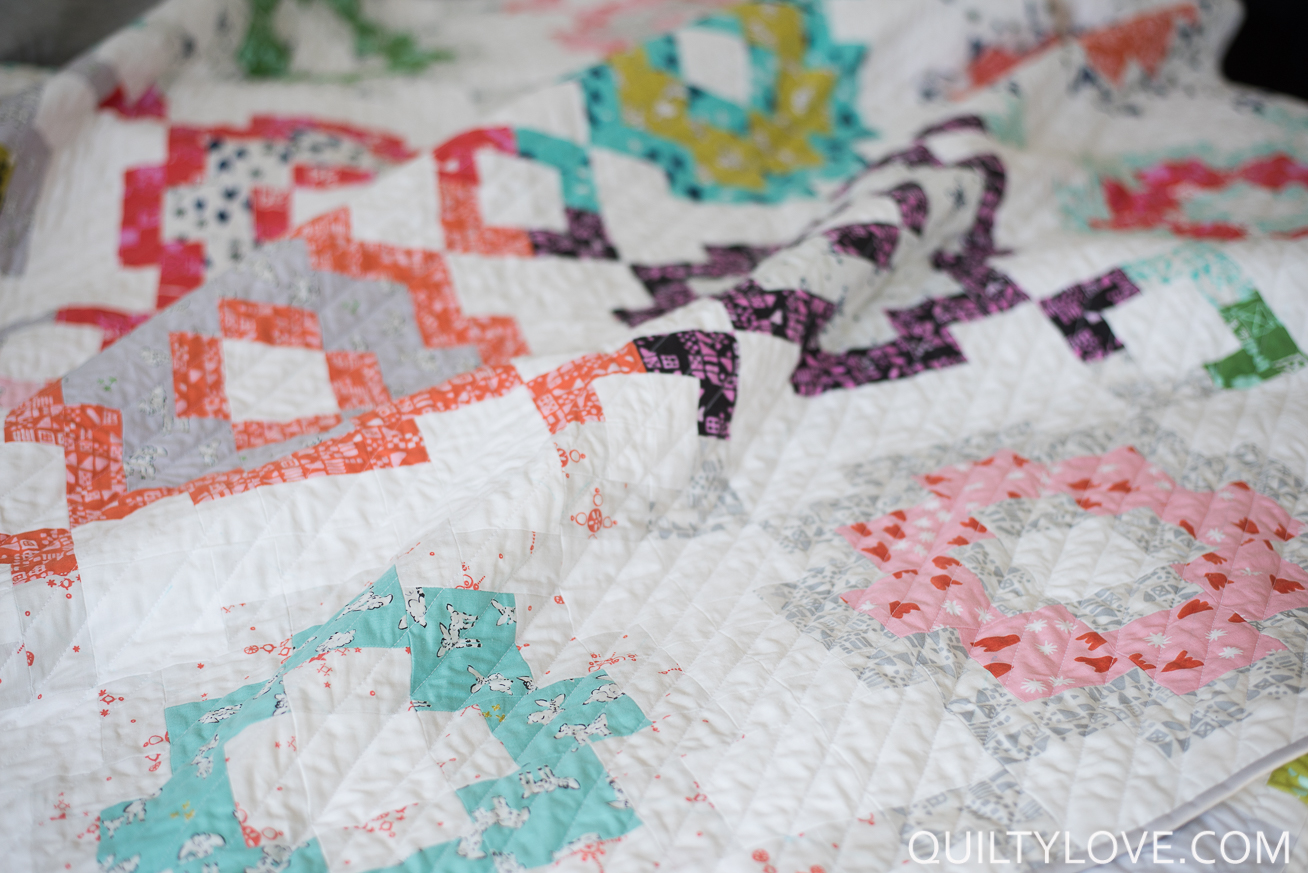 I quilted straight diagonal lines using my walking foot.  I kind of had plans to do diamonds, but this thing is huge so I stopped at diagonal lines and called it good enough 😉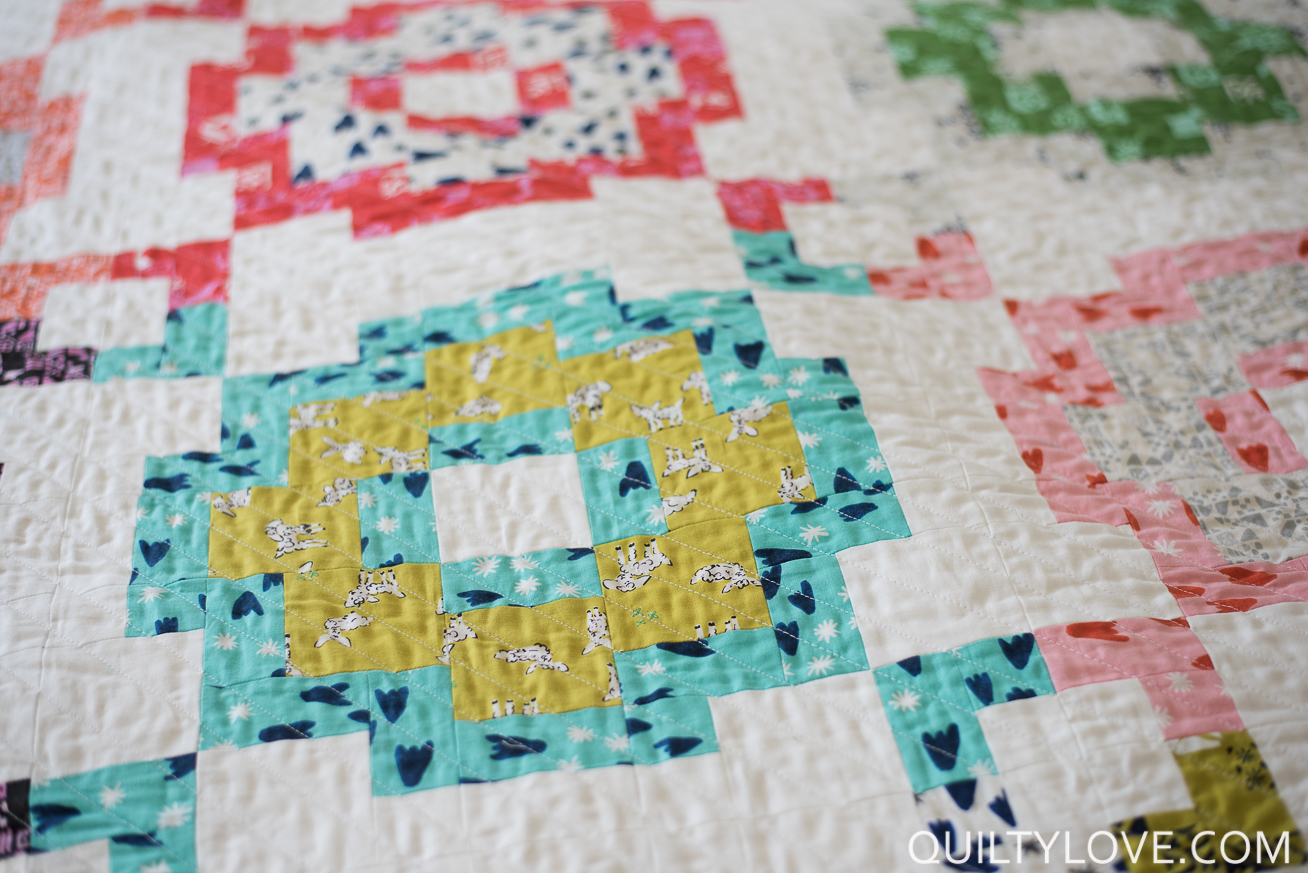 I buy my batting by the roll from Warm and Natural and this time I decided to try their warm and plush batting.   It definitely has more loft than any other batting I've used!   I'm still undecided if I like that extra loft or not.   The puffy look comes from using that batting. 
The selvedges on this cotton and steel clover line were too cute not to use.   I left a few sheep through out the quilt.   A fun little detail that you will find as you look over the quilt.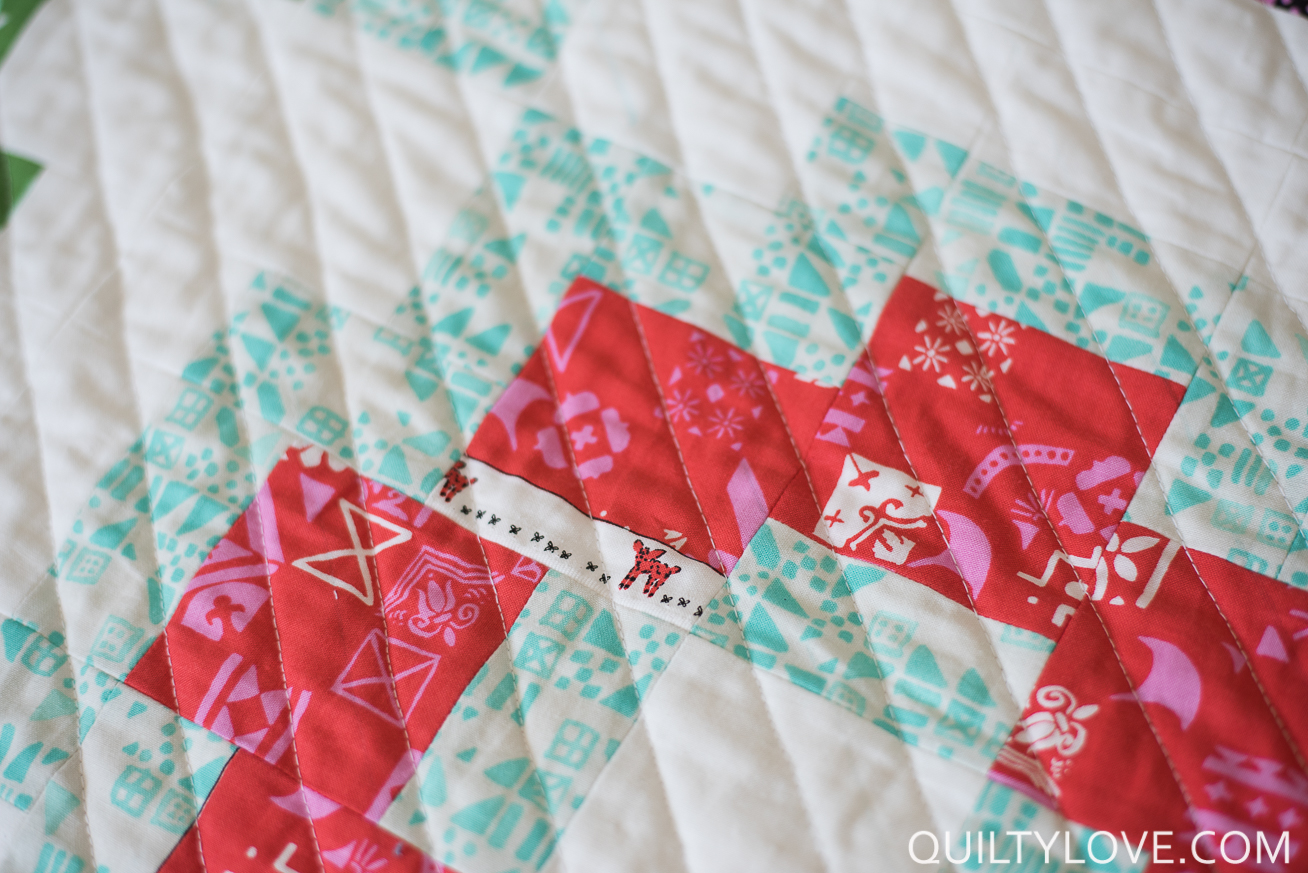 In usual fashion, I went with a neutral print from the Clover line for the backing and solid grey binding.  🙂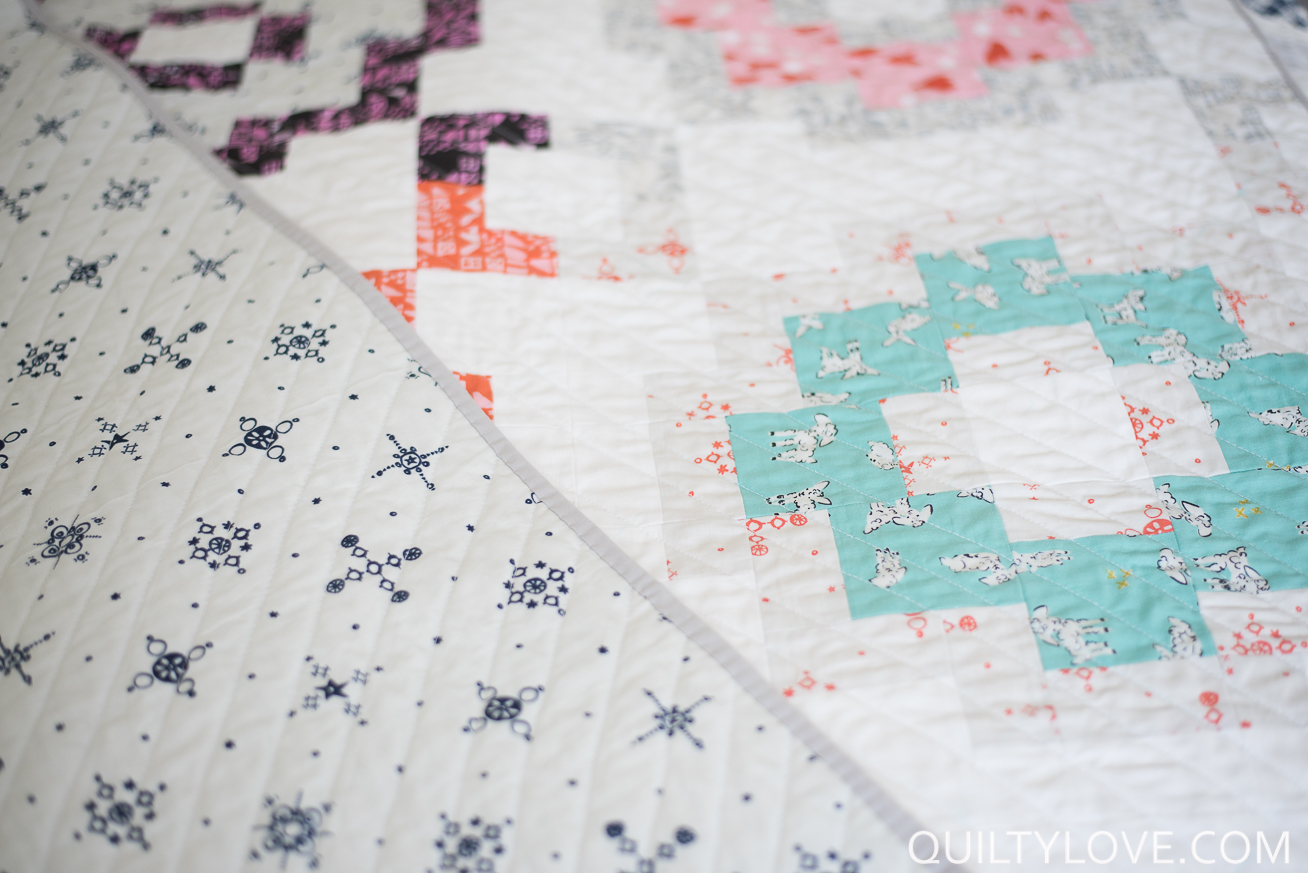 You can find the this City Tiles Quilt Pattern in my shop here.