For some reason I never got around to photographing my Cotton and Steel Swoon Quilt! I finished this quilt a few months ago and it's even had a rotation on my bed. This is Thimbleblossom's Swoon pattern. Since the pattern itself leans more traditional I went for a really modern Cotton and Steel basics print. Straight line quilting finished the look.  I adore this quilt.   I've loved every single one I've seen on pinterest and Instagram.   My husband however is not such a fan..lol.   So it had a short rotation on our bed and is stacked away for now.   I'm sure it will make it's way back on our bed again 😉
I love the metallic detail in some of these cotton and steel basic prints. 
This quilt was really fun to put together.   The first block was a bit challenging but once you get that first one done the rest go together much quicker.   I love the huge quilt blocks!
I backed this one in flannel by Maywood studios.   This flannel is the best!   So soft and warm!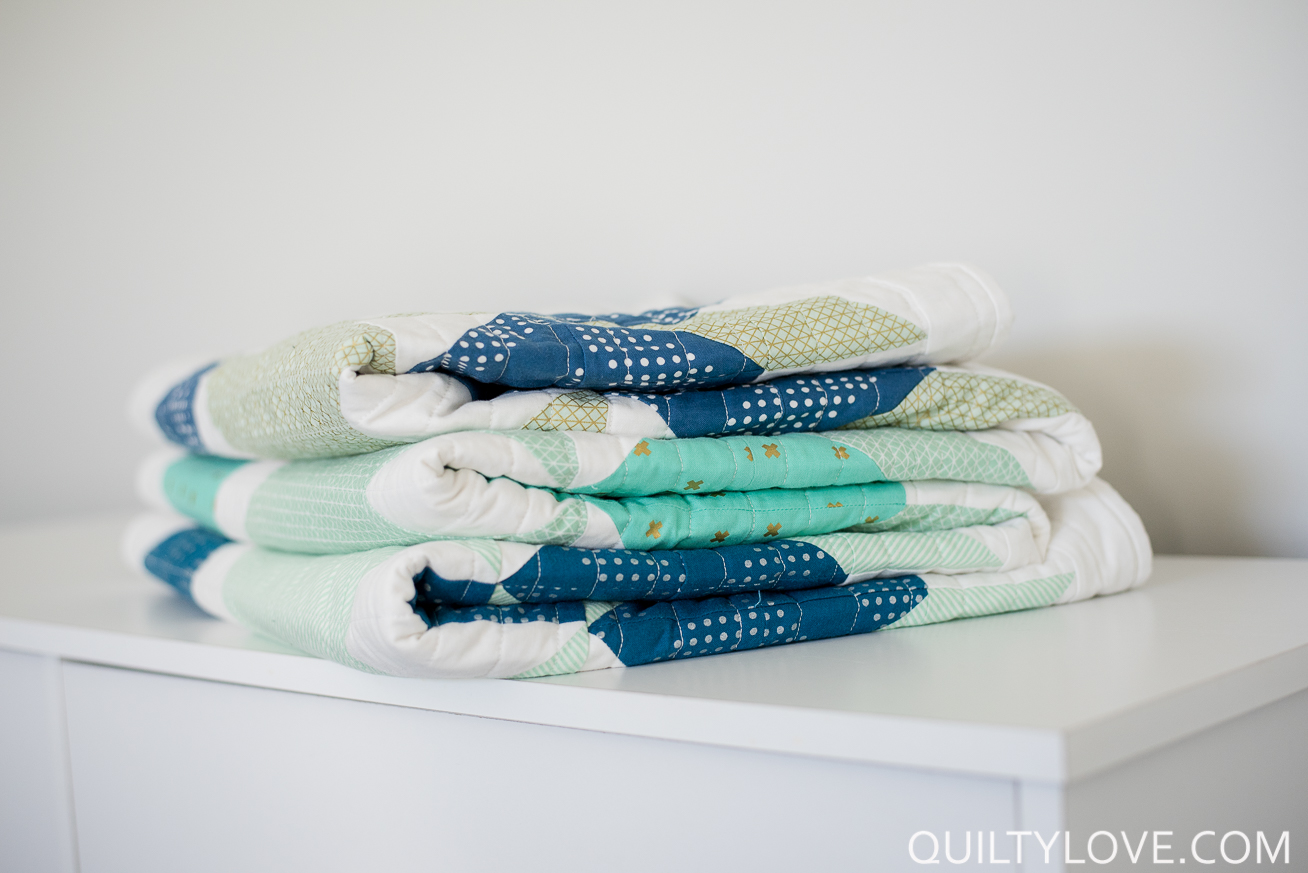 Fabrics used:
Cotton and Steel Basics by RJR fabrics  *
Moda Bella Solid 97 (white)
Maywood Studios Flannel (backing)
Pattern:   Swoon by Thimbleblossoms

*Affiliate link