City Tiles Quilt_The Vintage Picnic Version
I was glancing around my house yesterday and realized I still have a handful of quilts I haven't shared on the blog yet.   One of those quilts is my Vintage Picnic City Tiles Quilt.   I released this pattern a few months back and included instructions for an 18inch block and a 12inch block.   This Vintage Picnic version is the 12inch block option.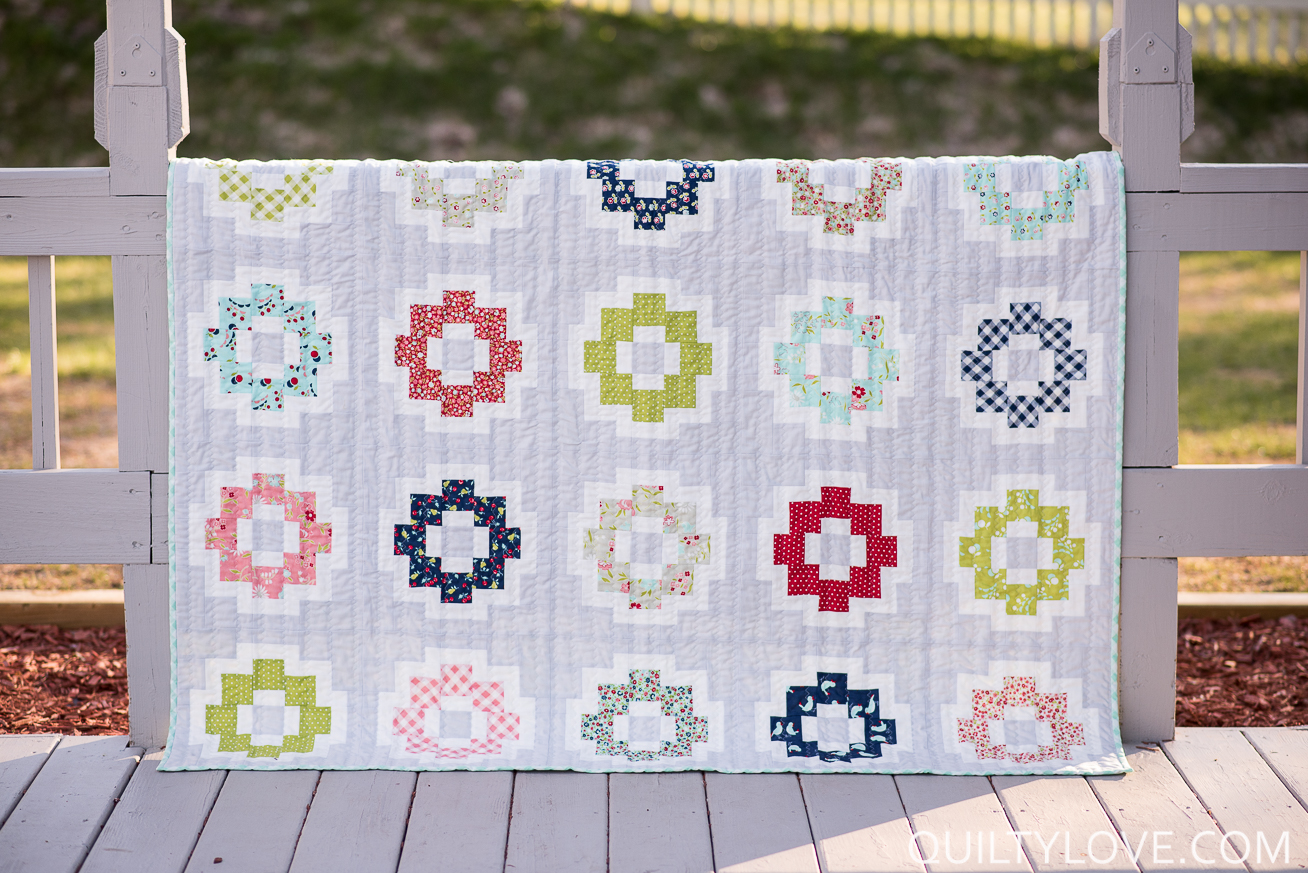 Bonnie and Camille always have the happiest fabrics.  Their Vintage Picnic line  is no exception.  A jelly roll is the perfect size for this block option.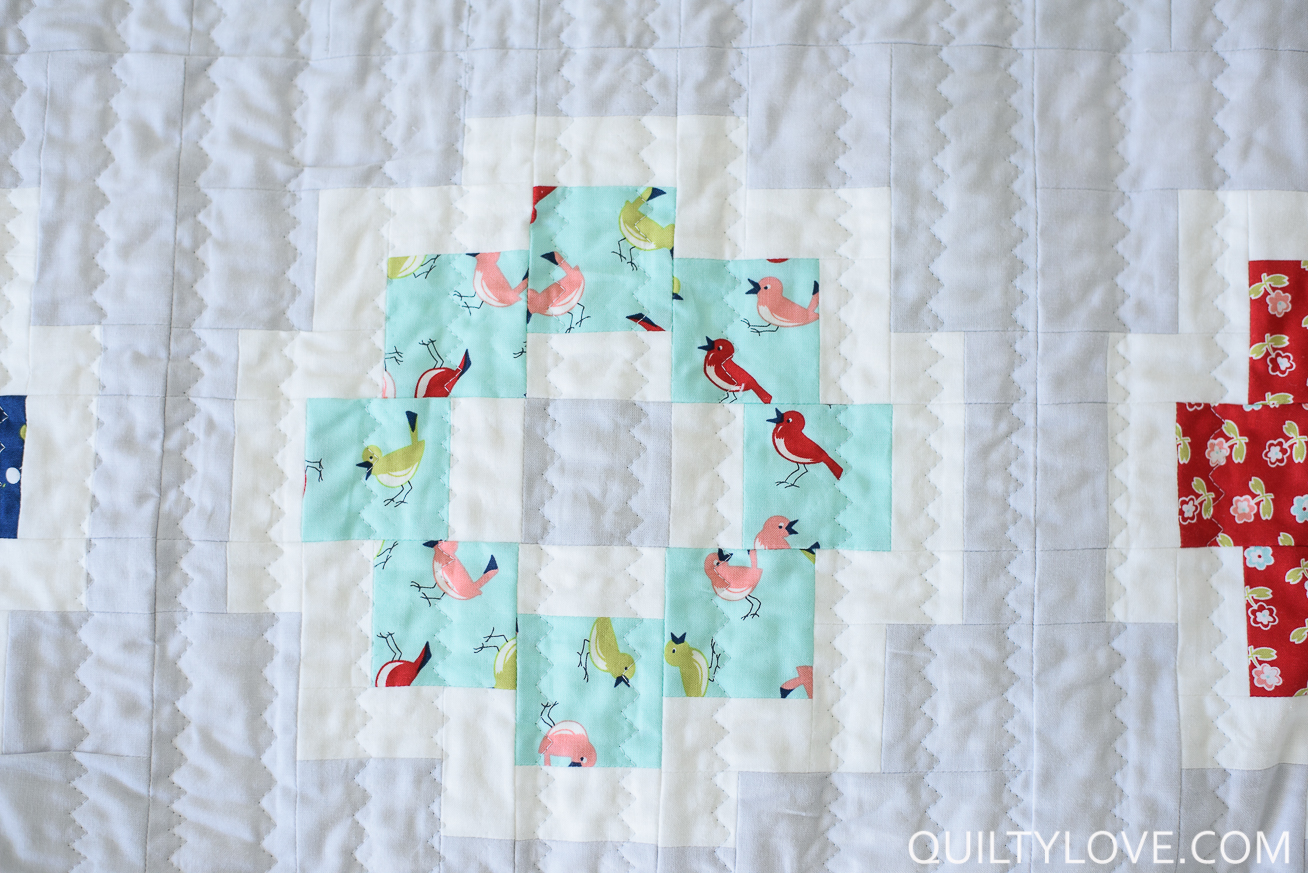 I used the new Gingham wide backs in Aqua for the backing and binding.   I tend to bind my quilts with the same backing fabric.   Usually I make the binding with the extra fabric I cut off when trimming up my quilt after quilting it.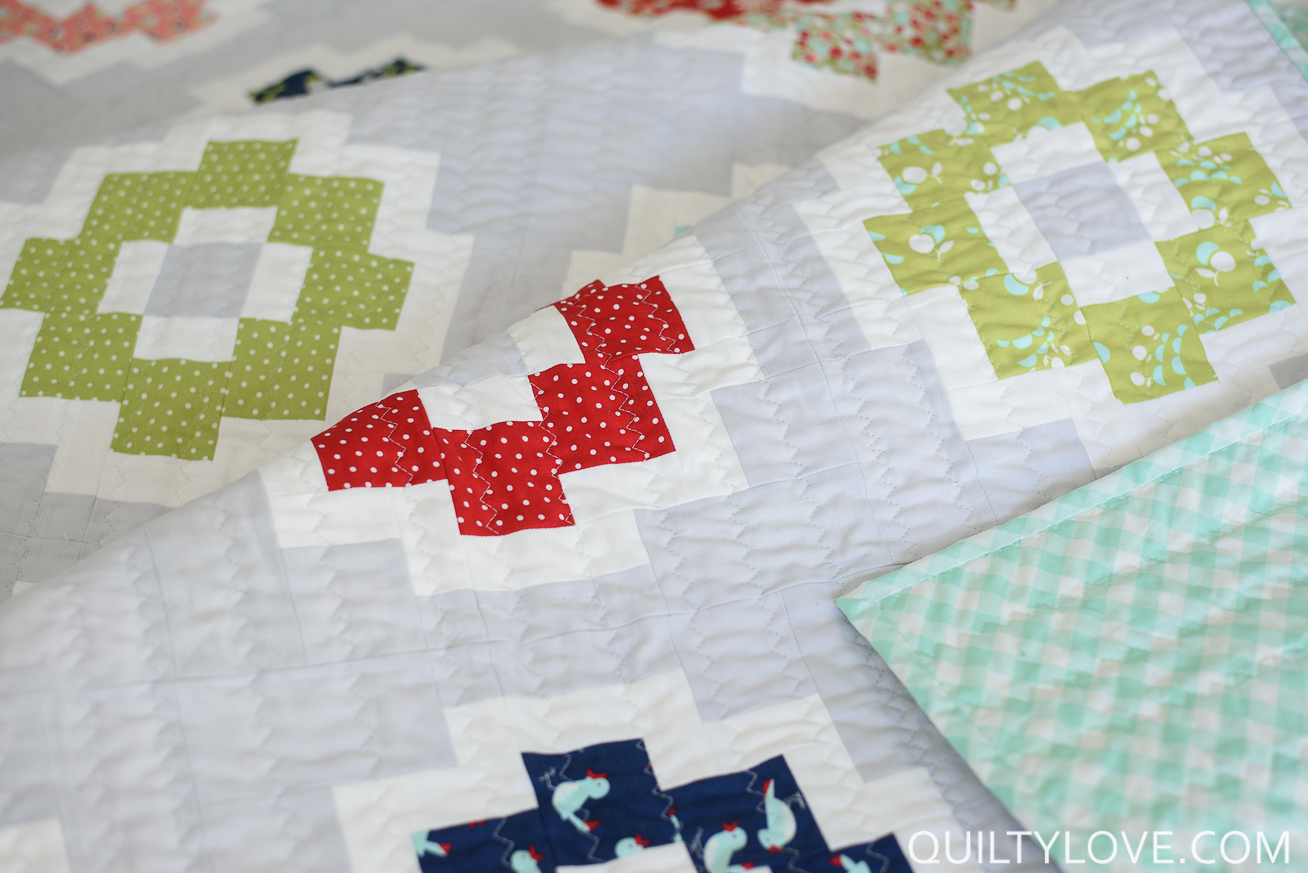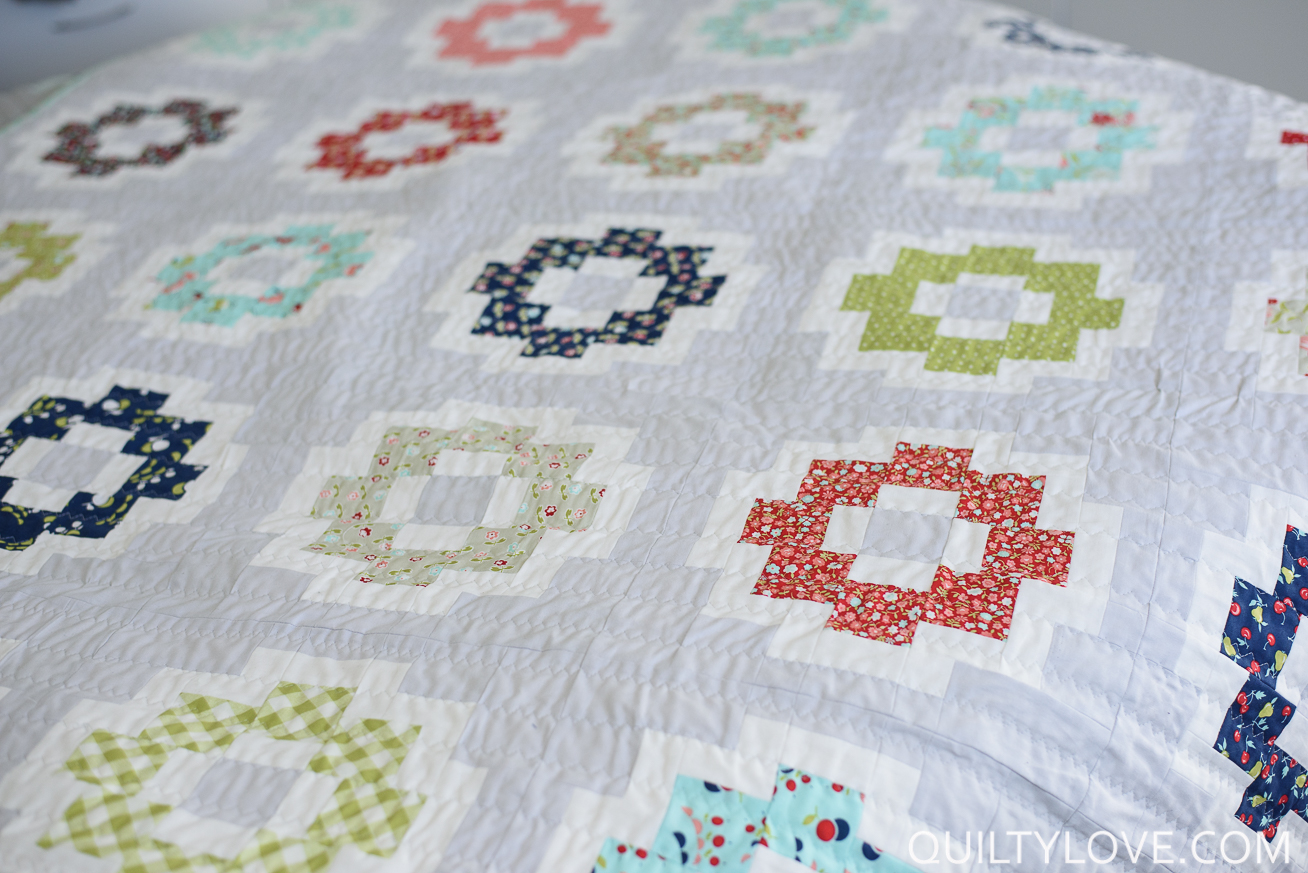 I quilted this one with my favorite zig zag stitch.  I know I use it a lot but I still really love the look.   I think it looks like more effort was put into quilting than there really was 😉   I usually space my lines about 1inch apart.  Find the zig zag walking foot quilting tutorial here.
The grey background of this City Tiles quilt is my current favorite grey.   It's Robert Kaufman Kona Solid in the color Silver.   It's the perfect cool grey.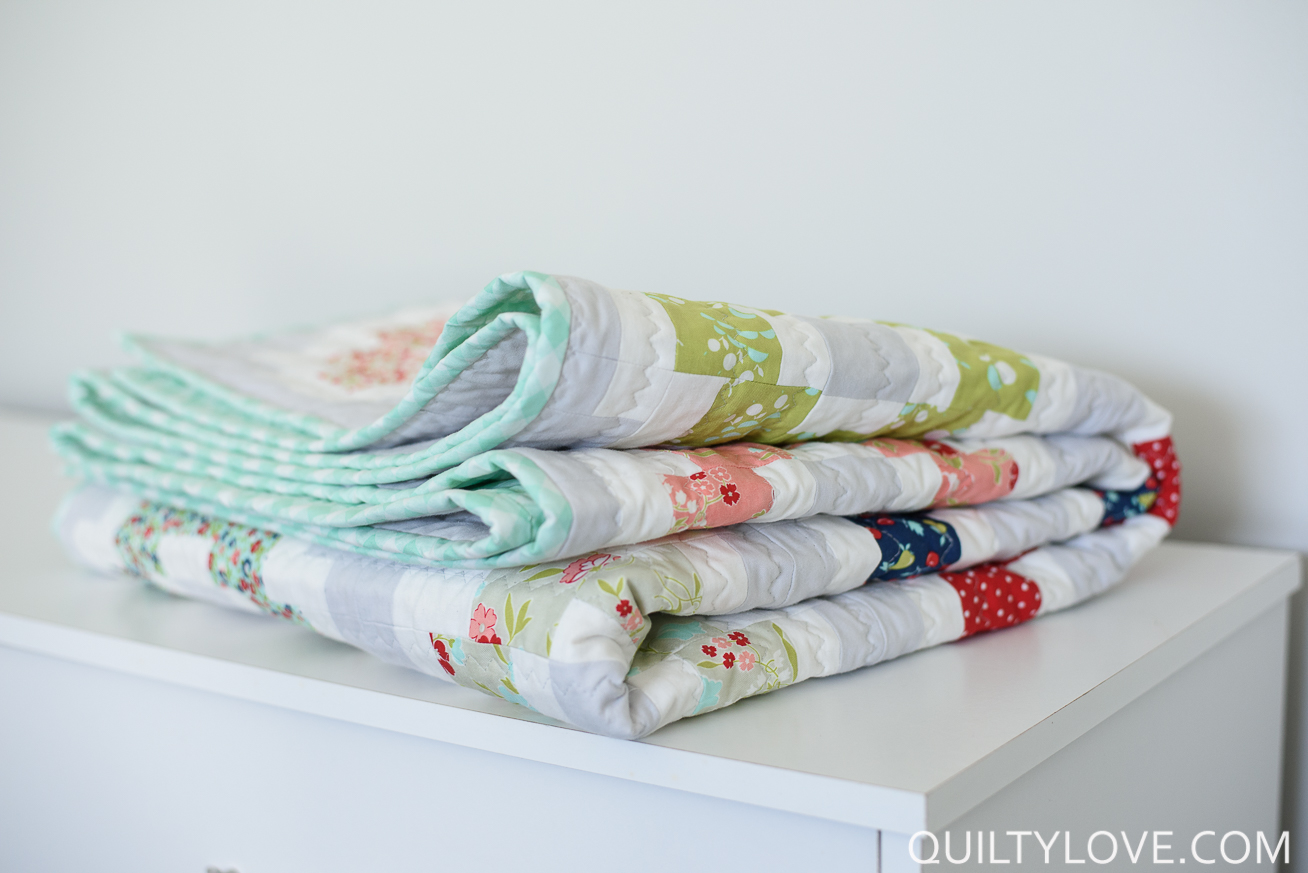 You can find the City Tiles Quilt pattern in my pattern shop: