Cotton and Steel Dozen Roses Quilt
Today I'm sharing my Dozen Roses quilt!   Keera of Live.Love.Sew released this gorgeous pattern earlier this year.  I love everything Keera does so it was fun to test this one out for her.
The fabric pull for this one is one of my favorites!   I stocked up on Cotton and Steel prints shortly before starting this quilt and pulled from those.  There are a few other fabric prints in there from Anna Marie Horner and Blueberry park.    I actually used these fabrics again for my second scrappy trip quilt.
While the Dozen Roses Quilt is quite large it didn't take long to put together.   The blocks go together easily and are pretty big. 
I didn't take many photos of this one for some reason so I dug up a few iphone photos.    This is the first quilt I had professionally quilted!   I adore everything Crinkle Love does and looked forward to the day I could send them a quilt.   I wasn't up for tackling this queen size on my little machine so sending it off was like magic!   And Crinkle Love didn't disappoint.   I love it so much!!  
Dozen Roses was finished off with a white binding.   I tend to like my bindings to be subtle on quilts for beds.   I gifted this one to my parents recently.   I hope they love it as much as I do!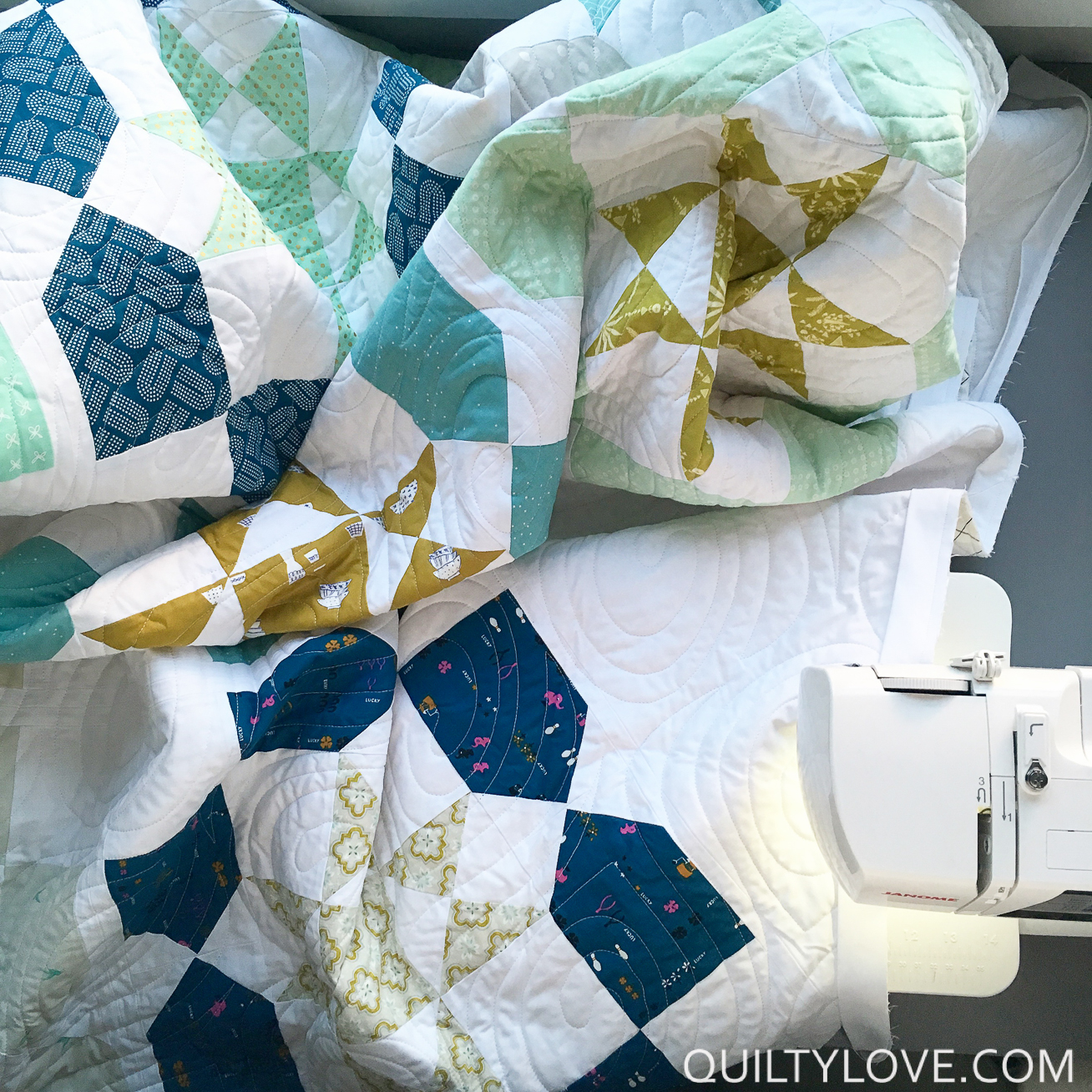 Fabrics Used:
Various Cotton and Steel fat quarters
Robert Kaufman Kona in White
Backing:   Robert Kaufman Wideback
**This post contains affiliate links.   If you click on the links and purchase through them, I will receive a small commission.  This does not increase or effect your pricing.