Free Pattern – Scrappy Granny Squares quilt pattern
Today I'm sharing a free pattern – The scrappy Granny Squares quilt pattern! This free quilt pattern has been available in the past but I recently updated it so it's little more user friendly.
I love classic blocks like this granny square block. This version uses scraps or a leftover jelly roll. I didn't actually use either in this version and instead used a Christmas fat eighth bundle. It worked out great for this scrappy quilt.
Scrappy Granny Squares is a free download for you here!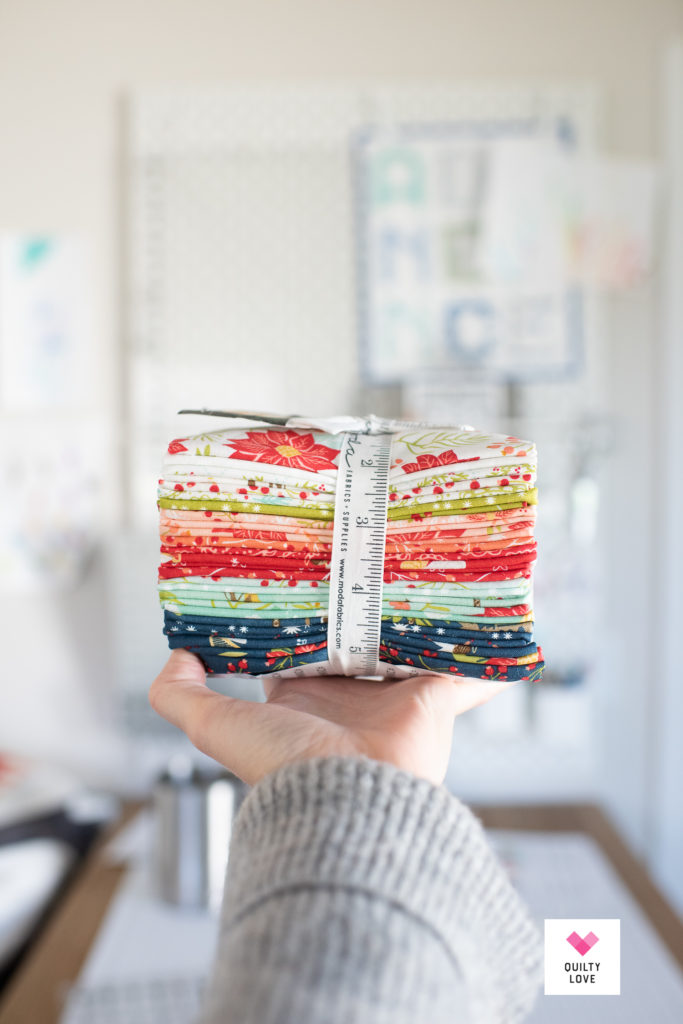 Scrappy Granny Squares Quilt Pattern
I wrote the Scrappy Granny Squares quilt pattern a few years ago when I had a leftover jelly roll to use up. I started making Granny Square blocks with it and loved how it worked out. Here's the original Scrappy Granny Squares quilt.
This free quilt pattern is great for scraps, left over jelly roll strips, fat eighths, fat quarters or even your scrap stash. Each block uses 3 different colors. Choose a different color for each ring of the granny square.
This quilt ends up being a nice generous throw size at approximately 60″ x 70″.
Joyful Joyful fabric by Moda fabrics
I had a fat eighth bundle of this Joyful Joyful fabric by Stacy Iest Hsu for Moda Fabrics. It worked out nicely for this Scrappy Granny Squares quilt because it has a limited color palette. I could mix and match the like colors easily for each block.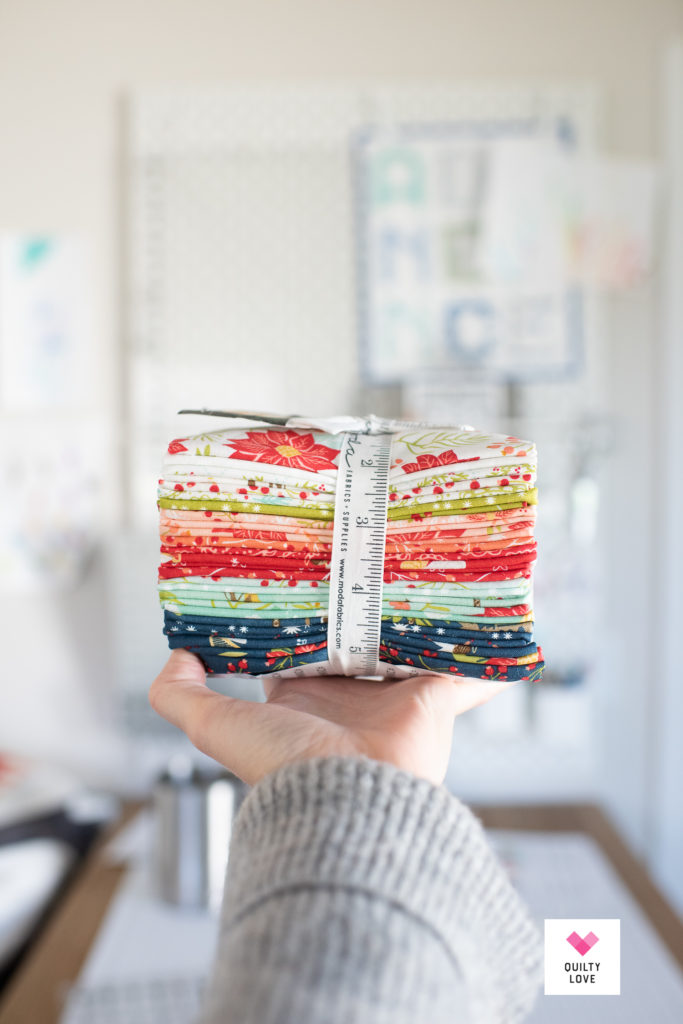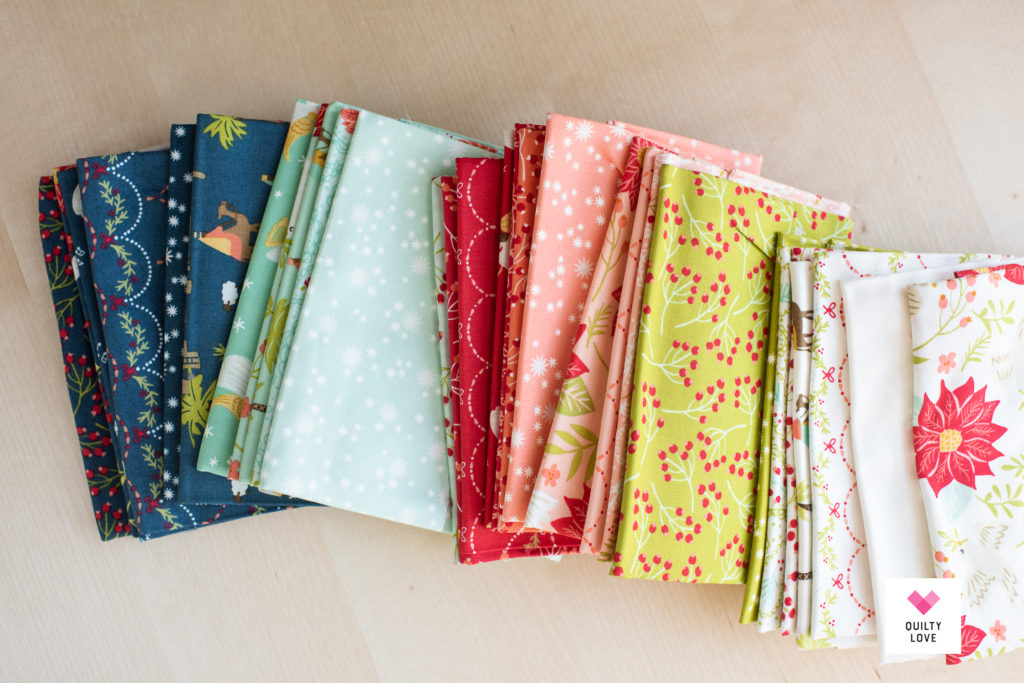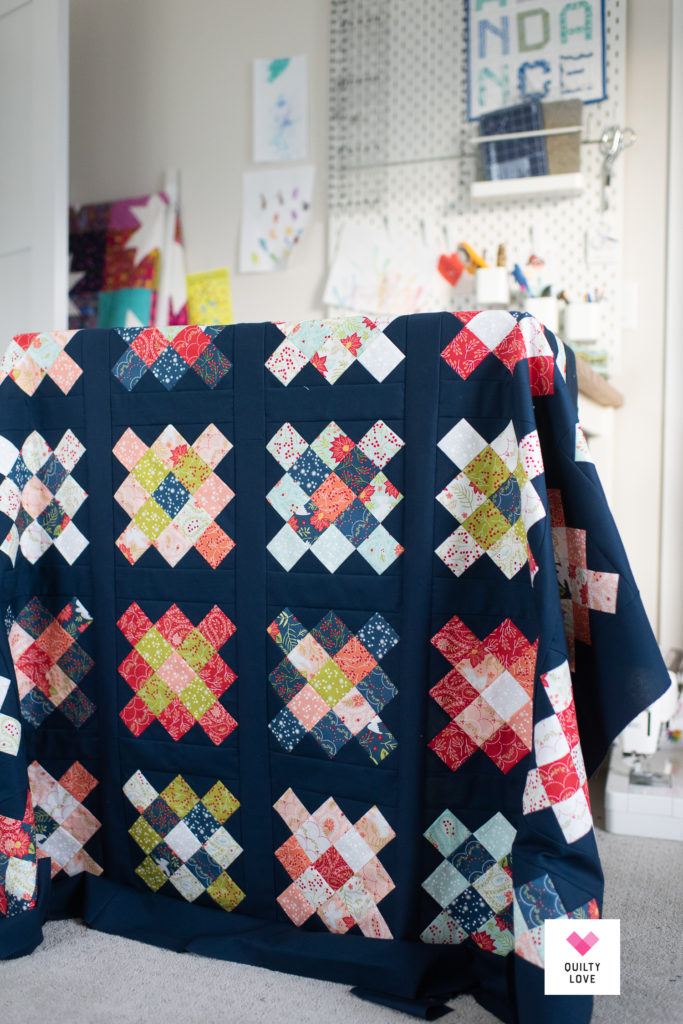 Navy Background
I tried something different with this Scrappy Granny Squares quilt! I went with a navy background fabric. I've been really trying to branch out on quilt colors lately. Rather than going for a light background like I might normally I've been trying out different darker colors. It's fun to switch it up and try something new.
This is a Bella Solid in Navy by Moda Fabrics.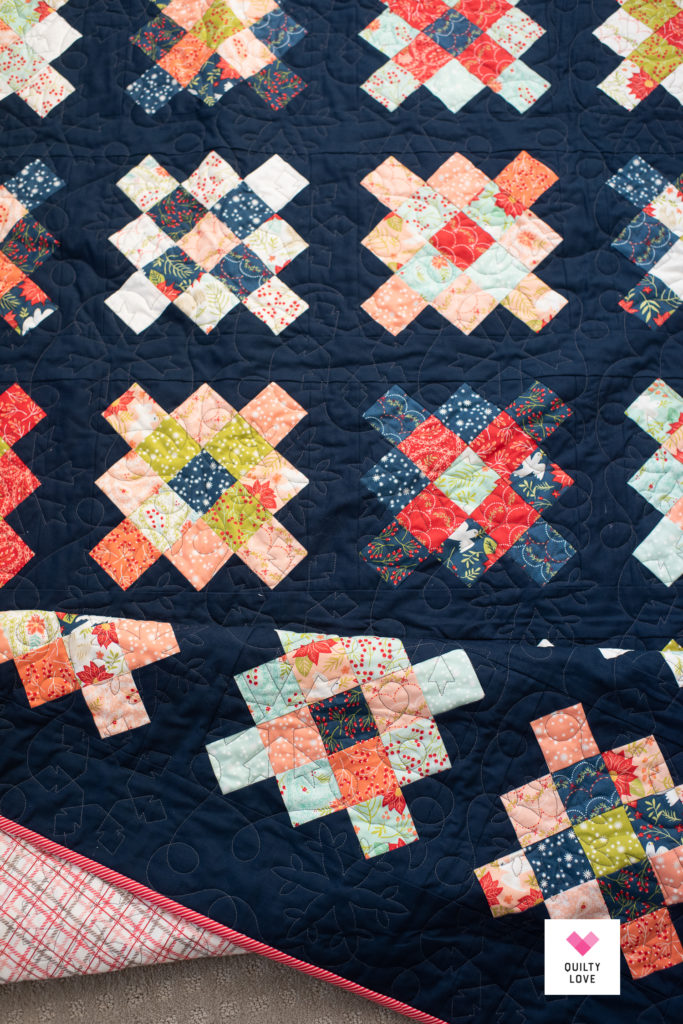 Plaid quilt backing
This Christmas Scrappy Granny Squares quilt is backed in a Riley Blake wide back. This is Prim in Pink. I thought it looked nice and festive for this holiday quilt.
Long Arm quilting
I sent this scrappy quilt off to Modern Textiles for quilting. We choose this holiday themed pantograph called Snowflake Meander. It was hard to choose a thread color with such a dark background. In the end we decided to go with a grey thread that would blend in a little more.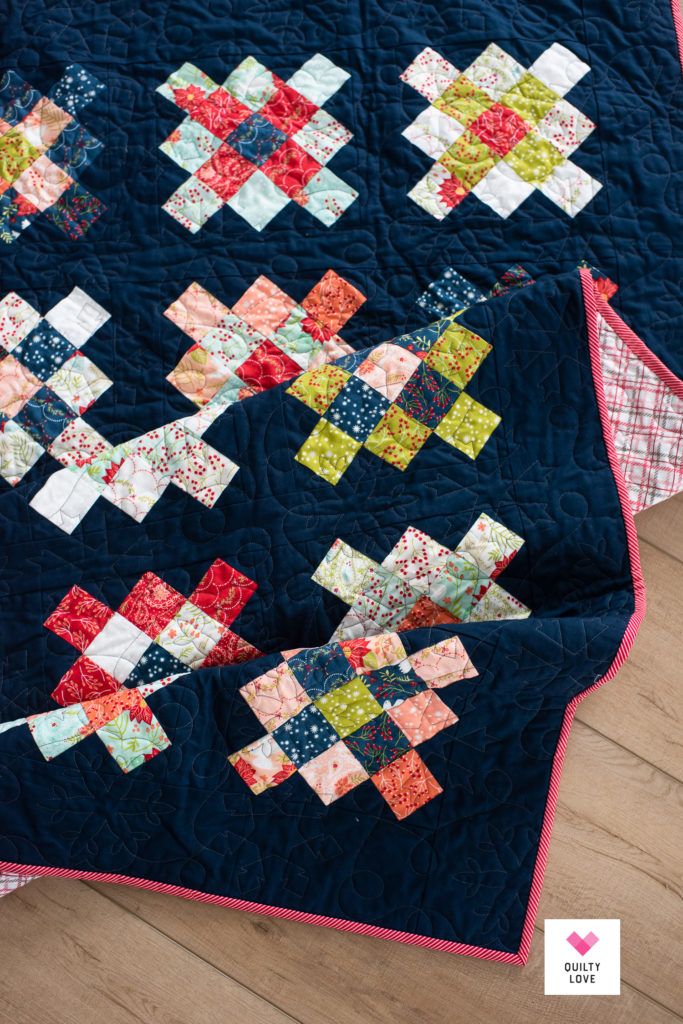 Grab your free Scrappy Granny Squares quilt pattern, some fabrics from your stash and start sewing!
Scrappy Granny Squares quilt pattern materials used
Quilt Pattern: Free pattern – Scrappy Granny Squares quilt pattern
Fabrics:
Prints: Joyful Joyful by Moda Fabrics
Background: Bella Solid in Navy
Binding: Bias stripe by Bonnie and Camille
Backing: Prim Wide Back by Lori Holt
Pieced on my Juki 2010q
Long Arm Quilted by Modern Textiles