Night Stars – Robert Kaufman Color of the Year – Enchanted
It's time for the brand new Kona color of the year! The Robert Kaufman Kona color of the year is the gorgeous dark green color called Enchanted. I used the new color and made up a Night Stars quilt.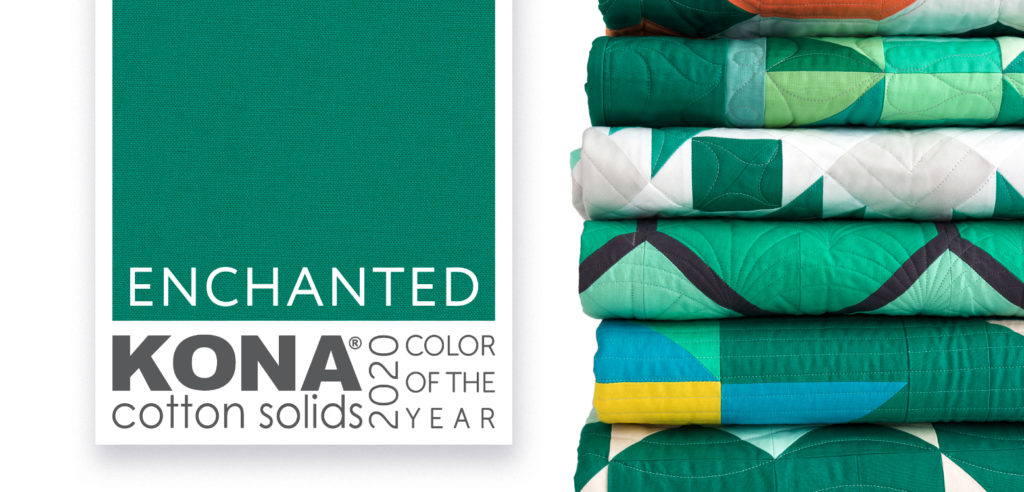 I was thrilled when Robert Kaufman reached out to ask if I would make a quilt using this new COTY. I made up the latest Quilty Love quilt pattern with it since it would highlight this new color so nicely.
Robert Kaufman kona solids are pretty much the only solids you will find in my stash. They have hundreds of colors and a nifty little swatch book to help plan out which colors to use.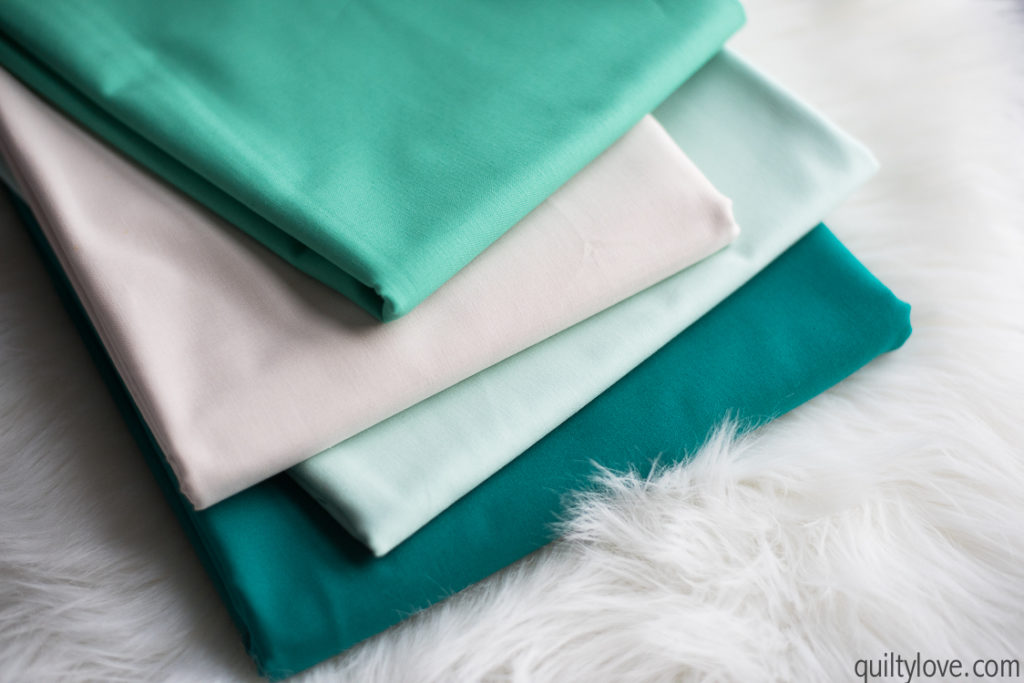 The colors used in this quilt are Cypress, Ivory, Ice Frappe and Enchanted. I kept it monochromatic with this version. I love how it turned out!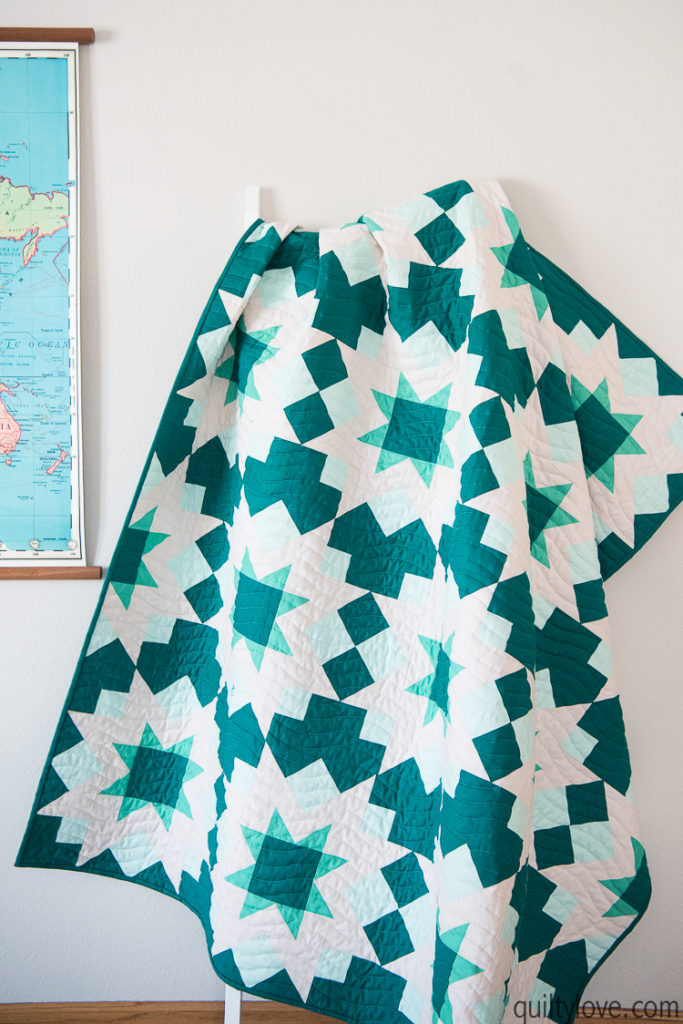 The new Enchanted COTY serves as the background of this quilt along with the star centers.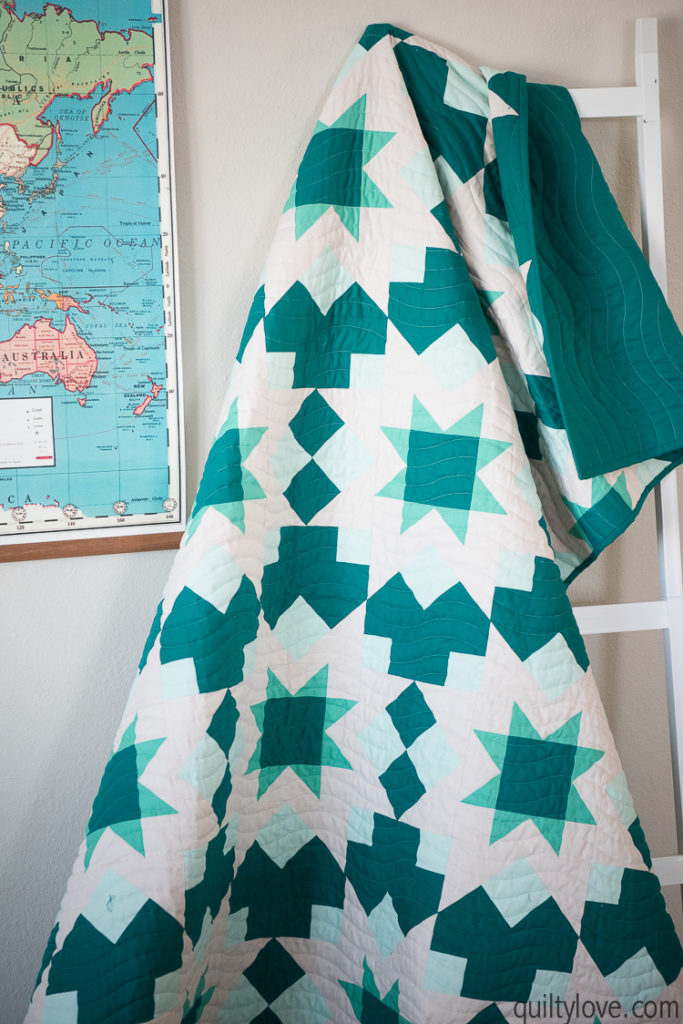 These colors are rich and beautiful. The lighter colored cream stars tone down the bolder colors.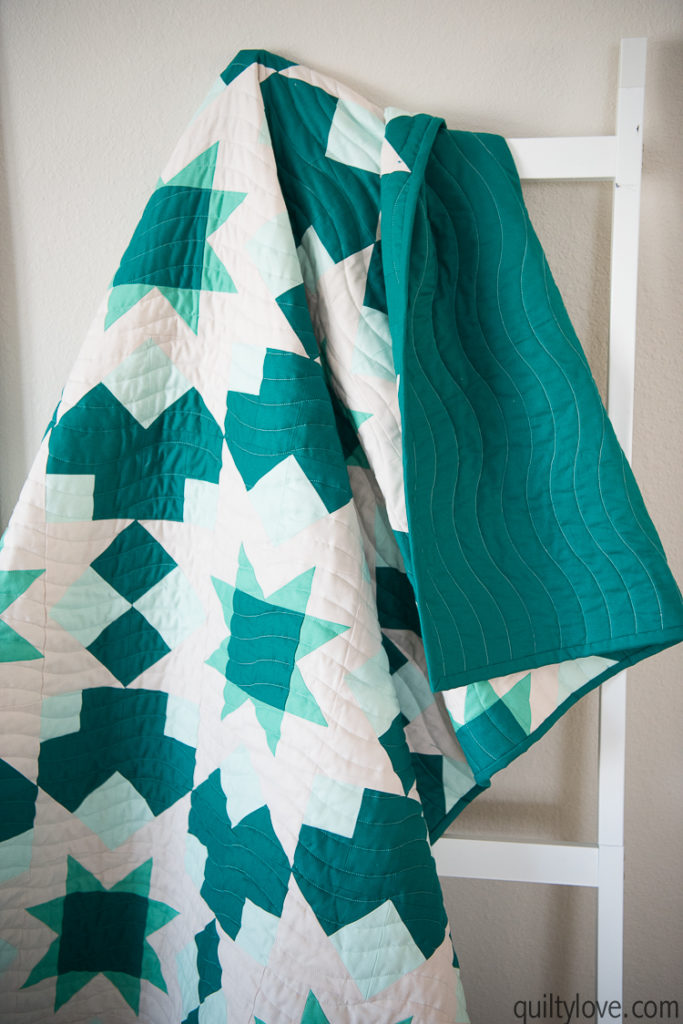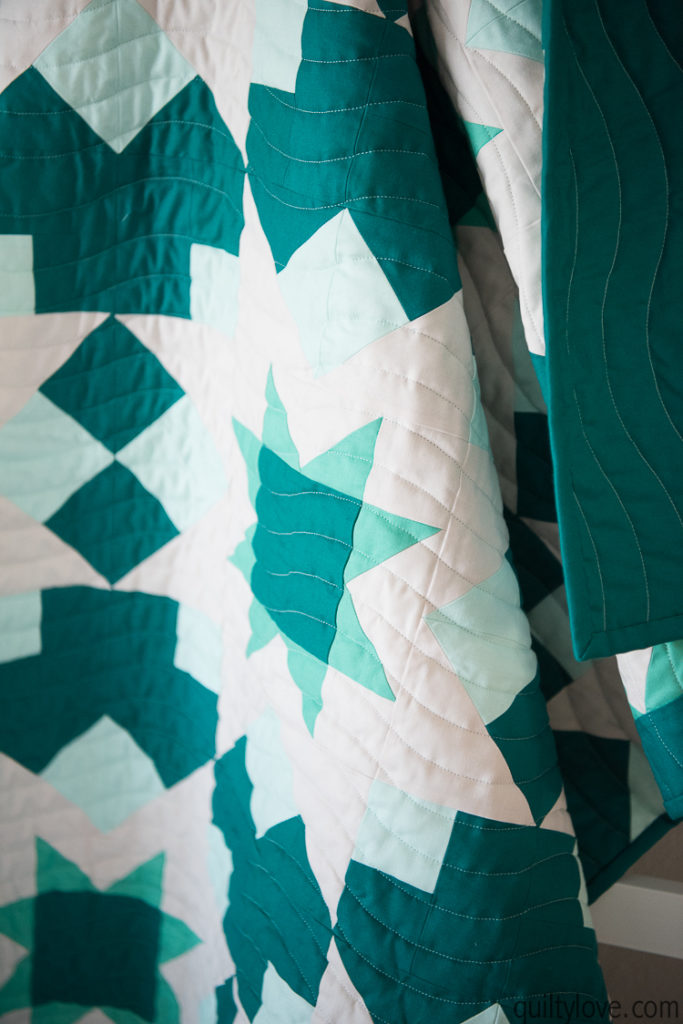 This Night Stars quilt was quilted by a local quilter. I kept it simple with one inch spaced waved lines.
I used Enchanted for the backing and binding of this star quilt. This feels like such a classic quilt with the simpler selection of colors.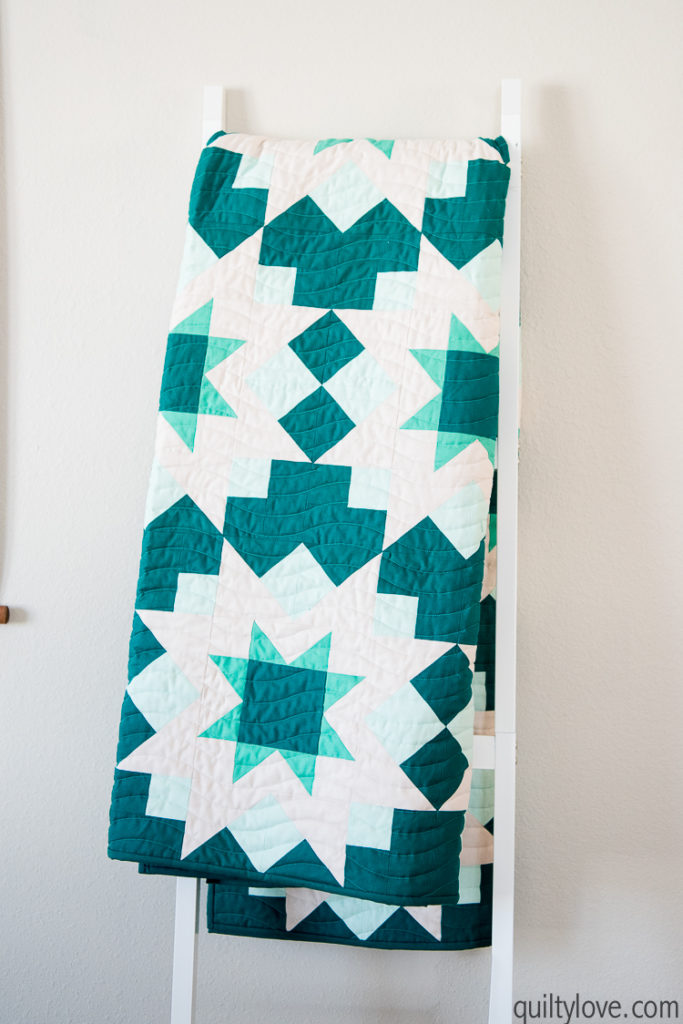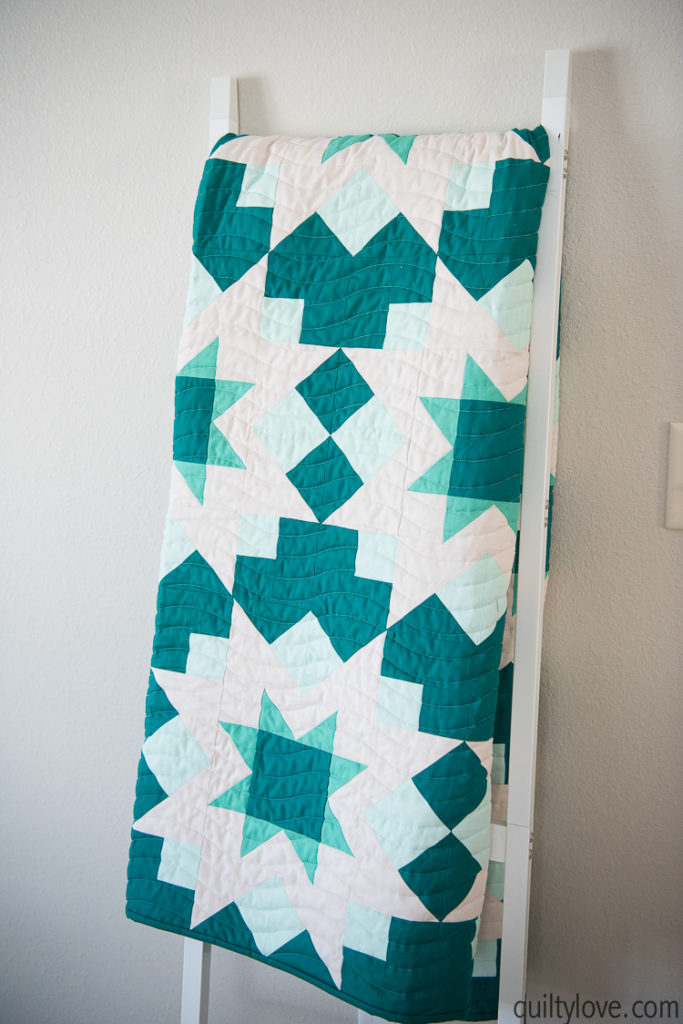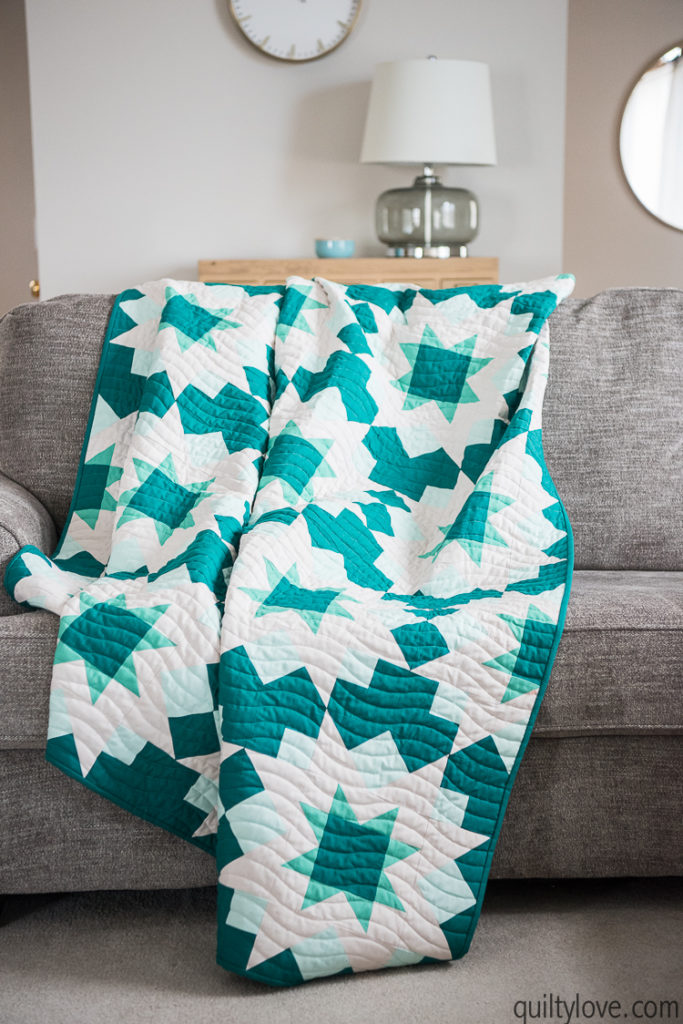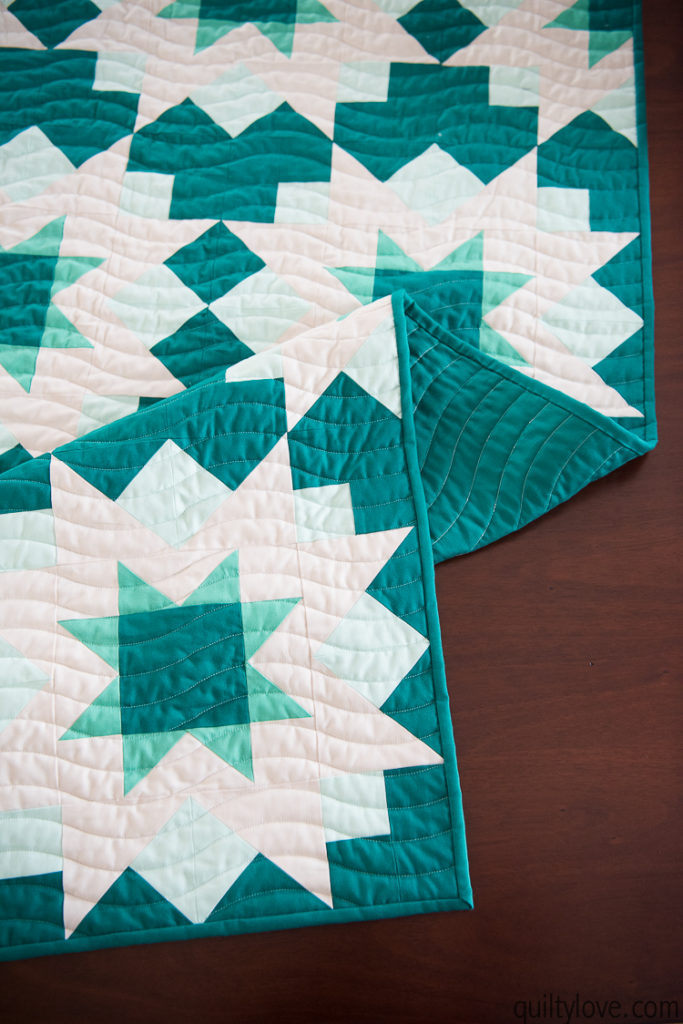 This quilt will be traveling around the US (world?) for the next year in the Robert Kaufman COTY trunk show. It will be one of the six quilts in the COTY collection.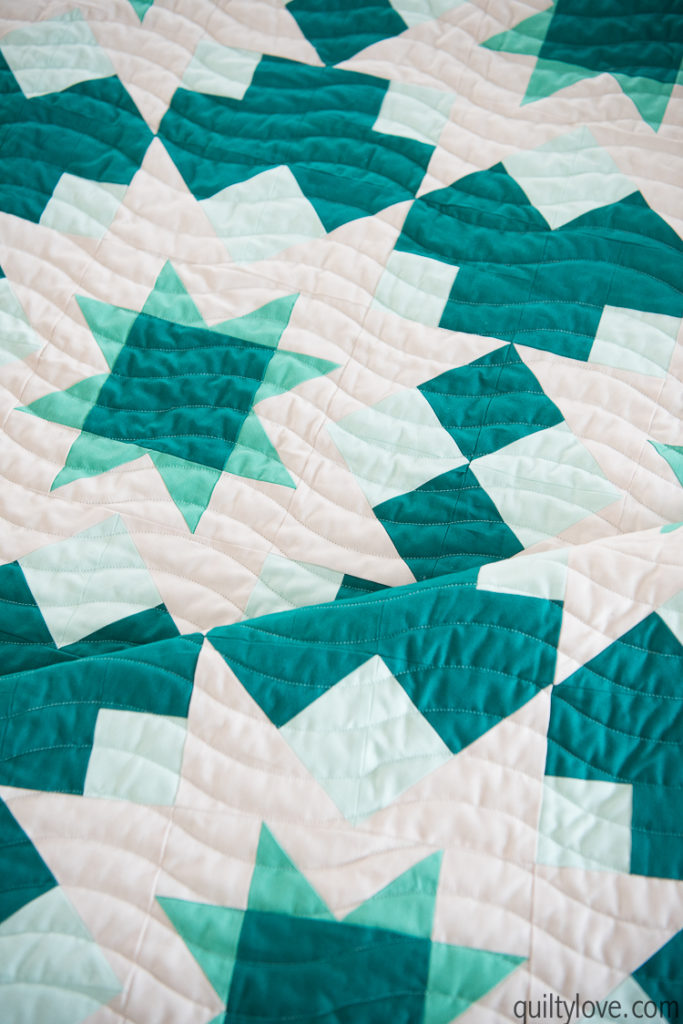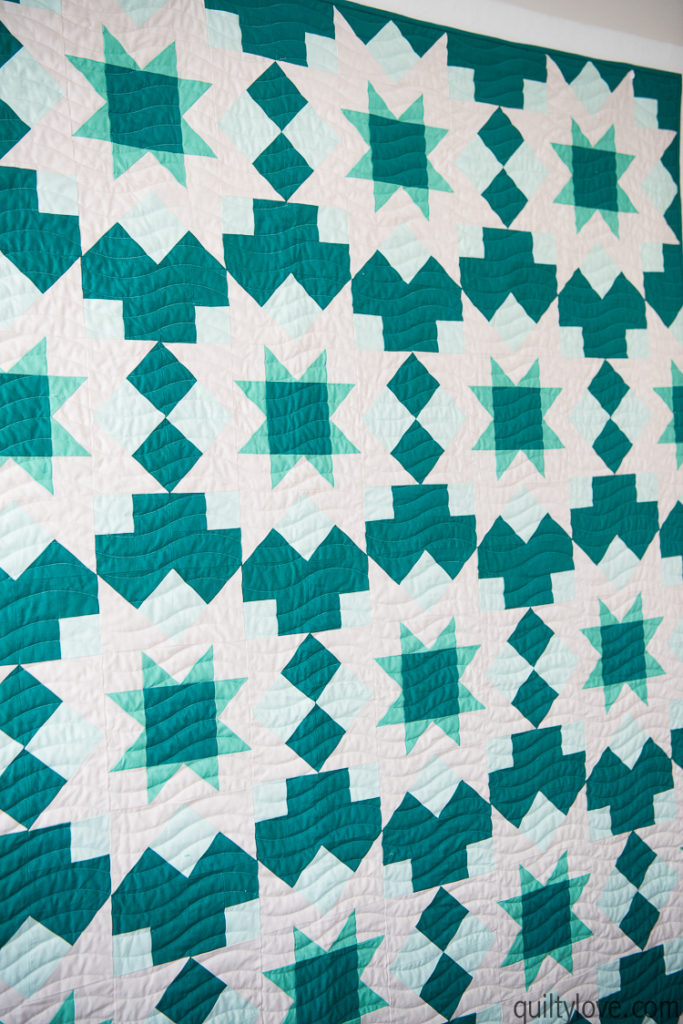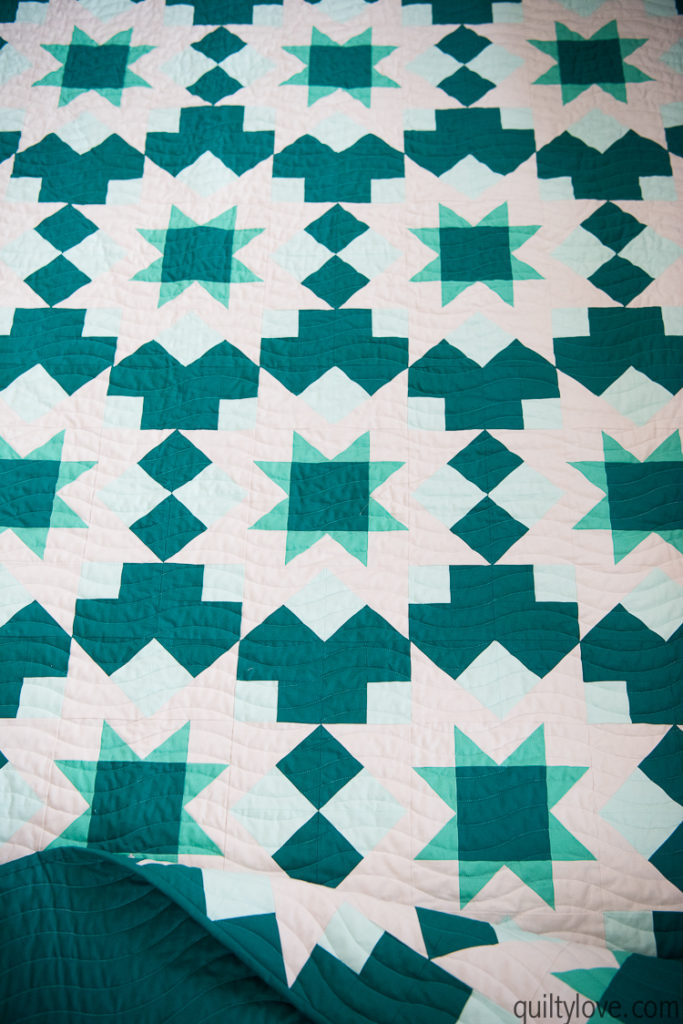 Night Stars can be found in my pattern shop. This the throw size version. It's a nice generous throw size. The pattern also includes instructions for a baby size and a queen size.
Night Stars is a bold star quilt that has a few fun quilting techniques such as quarter square triangles, half square triangles and flying geese.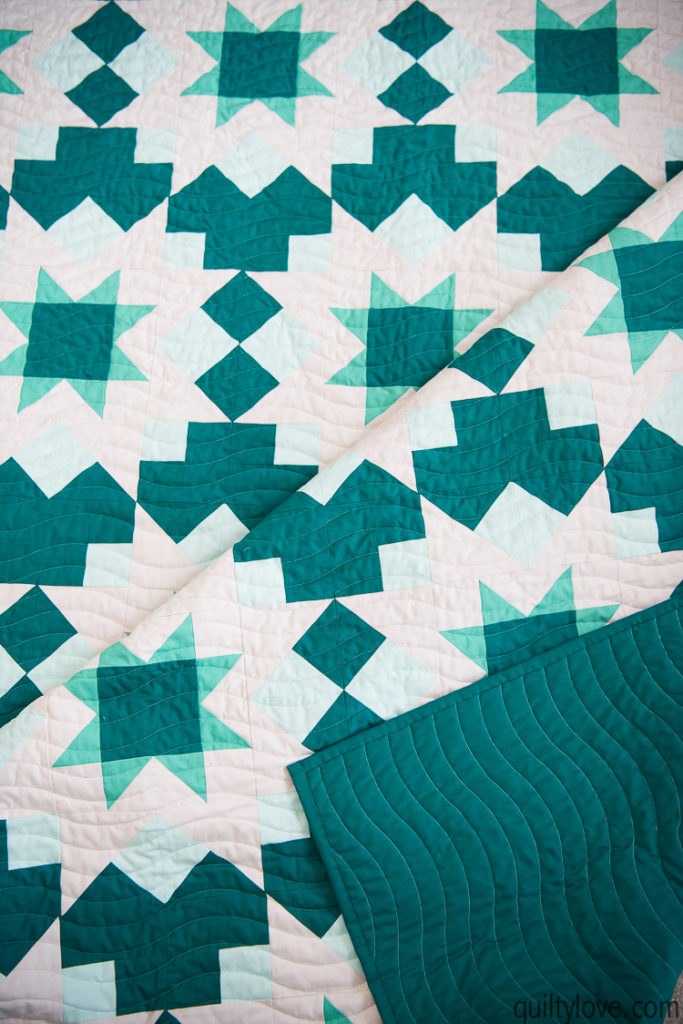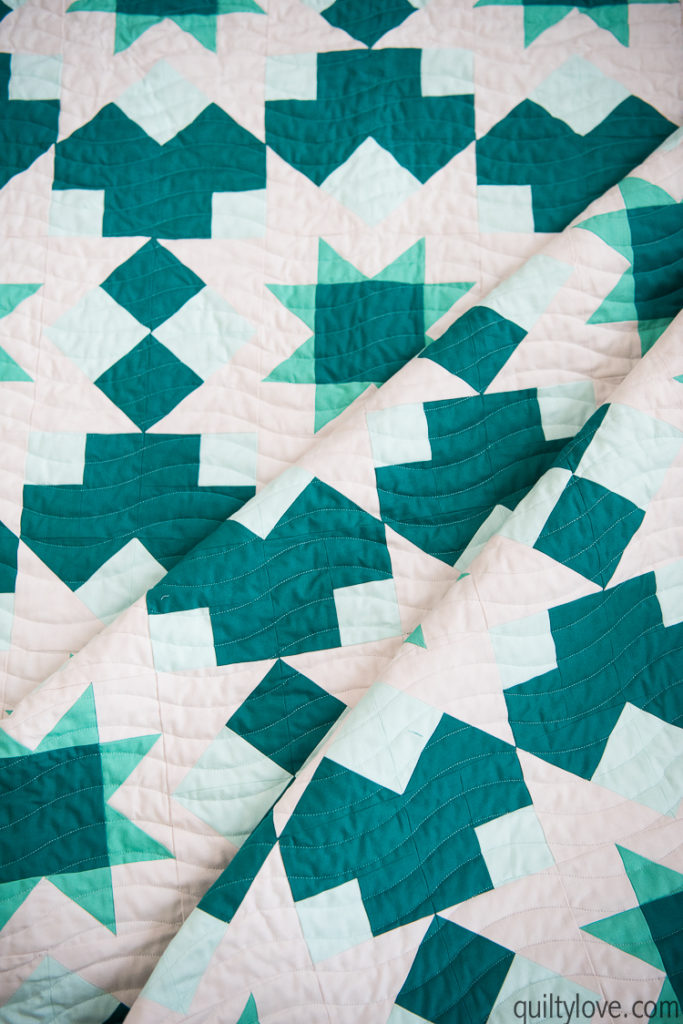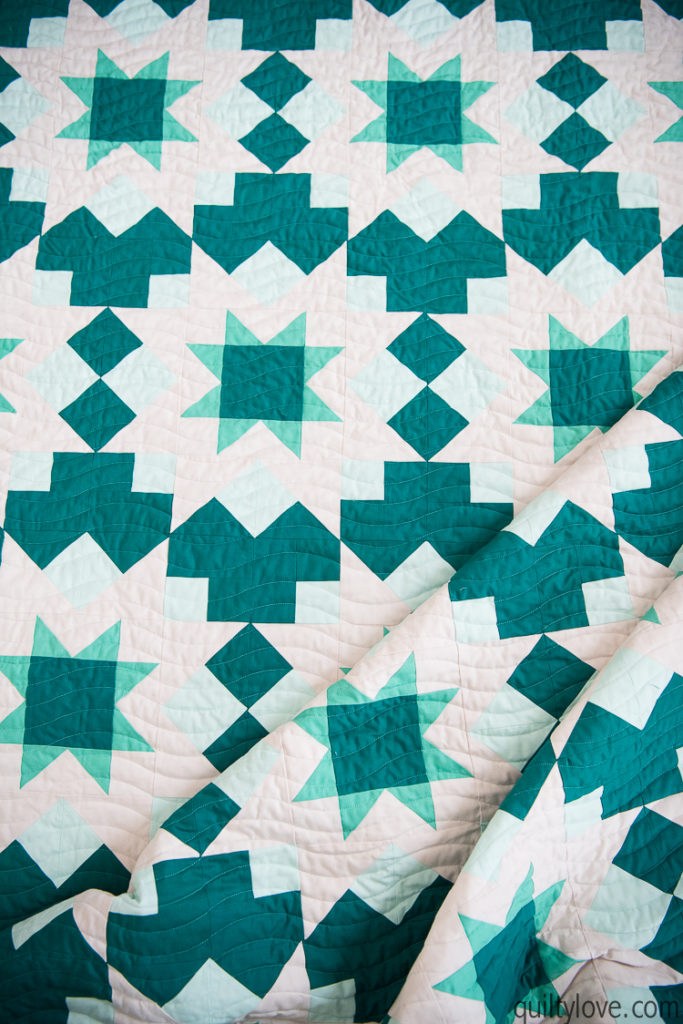 You can find Night Stars in the Quilty Love pattern Shop.
Enchanted by Robert Kaufman is available at your favorite quilt shops.