Friendly Stars Quilt Pattern
There are two new Quilty Love patterns available today!
Friendly Stars quilt is one of those two.   Be sure to check out the Sweet Summertime blog post also!

This quilt is a jelly roll friendly quilt pattern and has instructions for a scrappy version and non scrappy version.  It comes in two sizes:   Crib and Throw.   You will need one jelly roll precut or pull some strips from your stash or use up your 2.5in scraps!   I love a good jelly roll quilt and a good scrap quilt.   This one can be either!
Check out the Bonnie and Camille Friendly Stars blog post.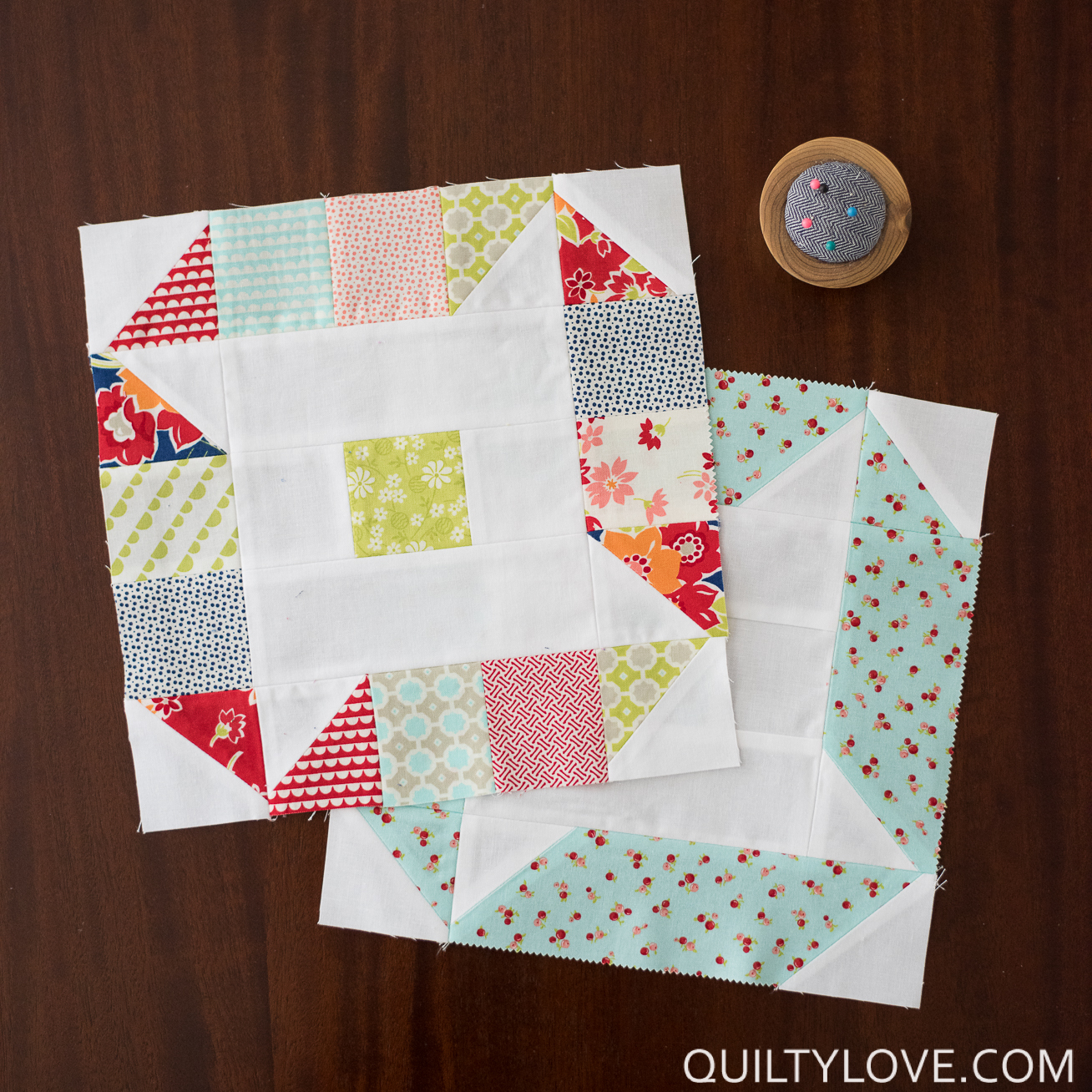 This was the first time I used Tula Pink fabric!   I picked up a Slow and Steady jelly roll because there are so many prints in this line that I love!   Not sure why it took so long to jump on the Tula Pink bandwagon!  Tula colors are so bold and beautiful 🙂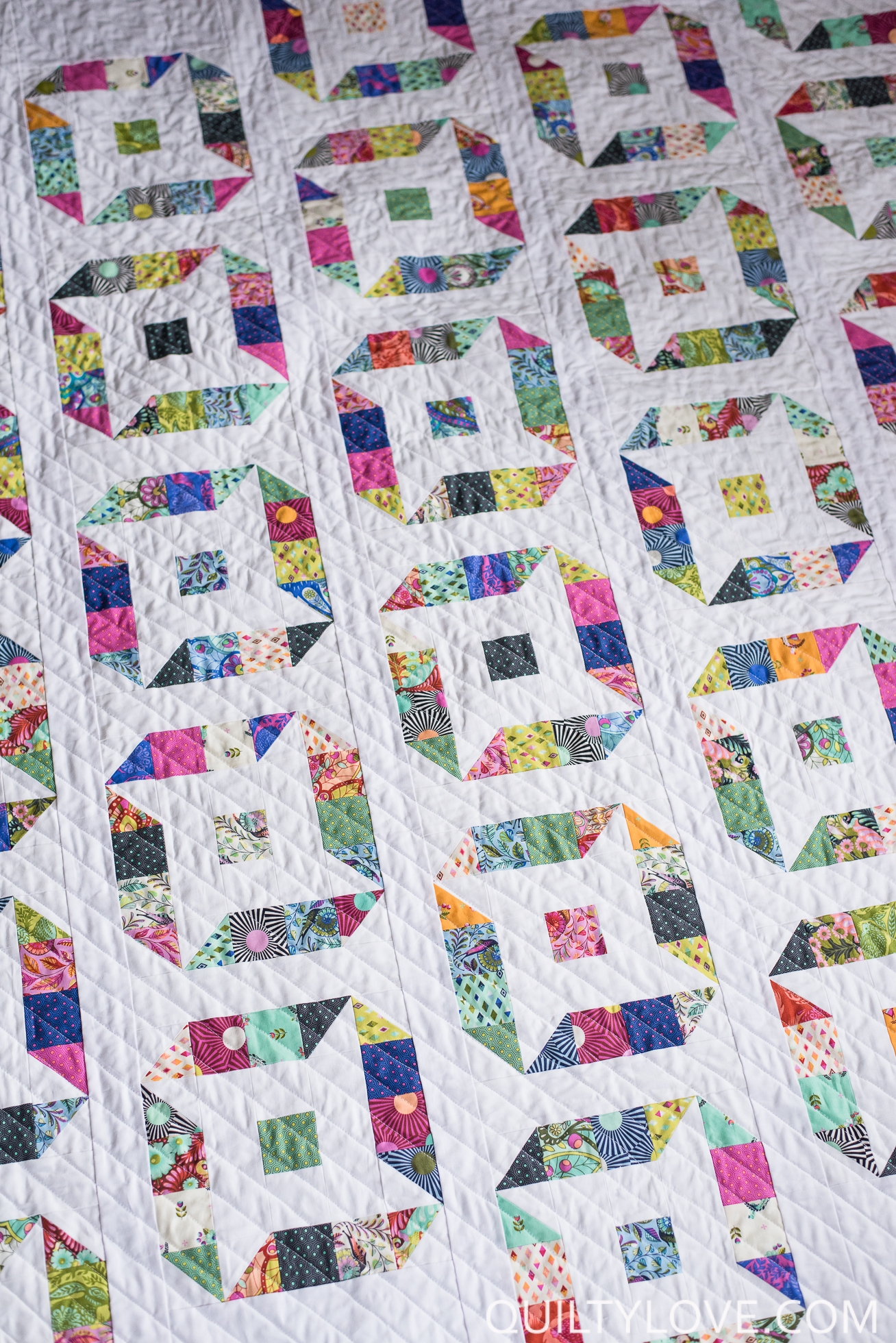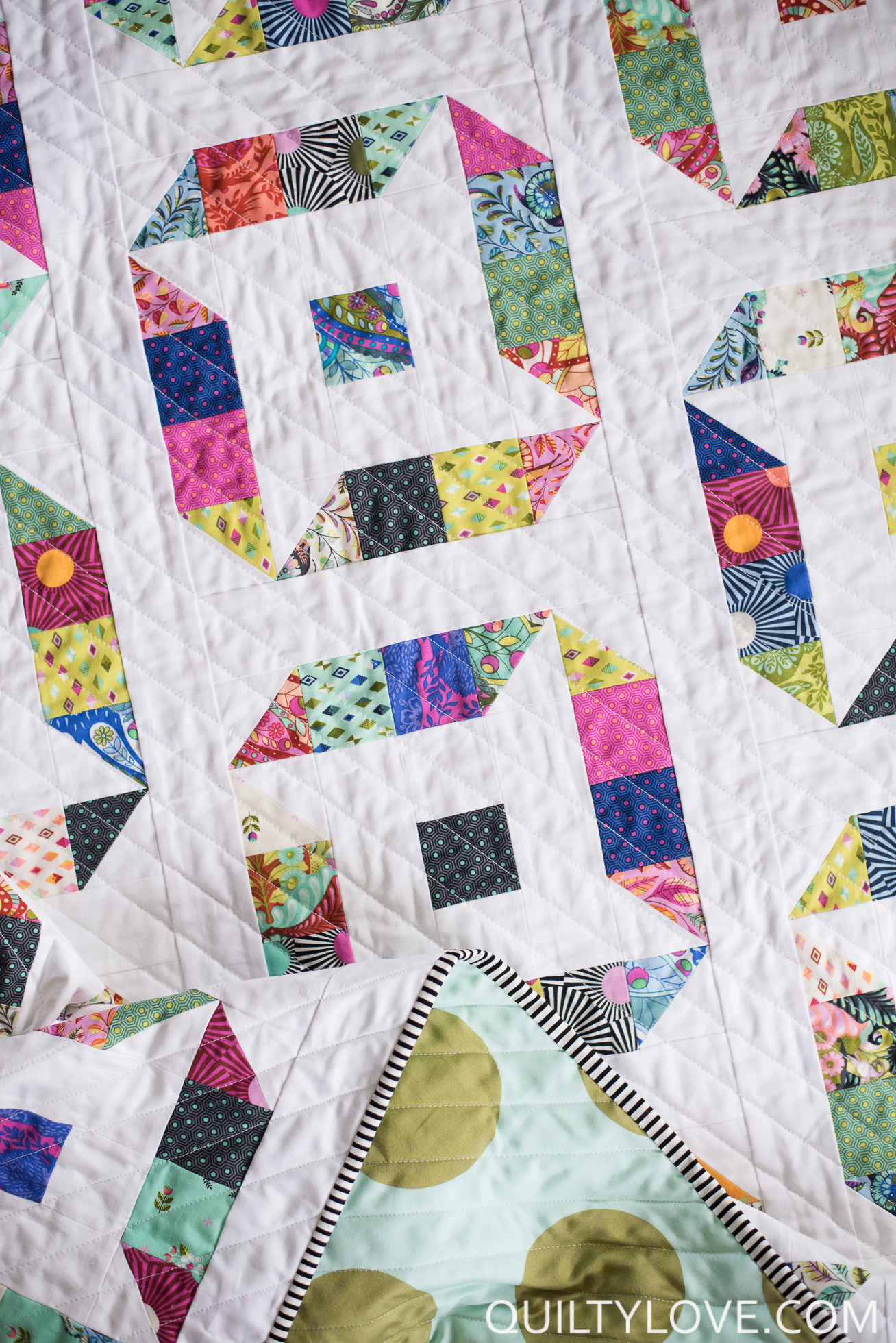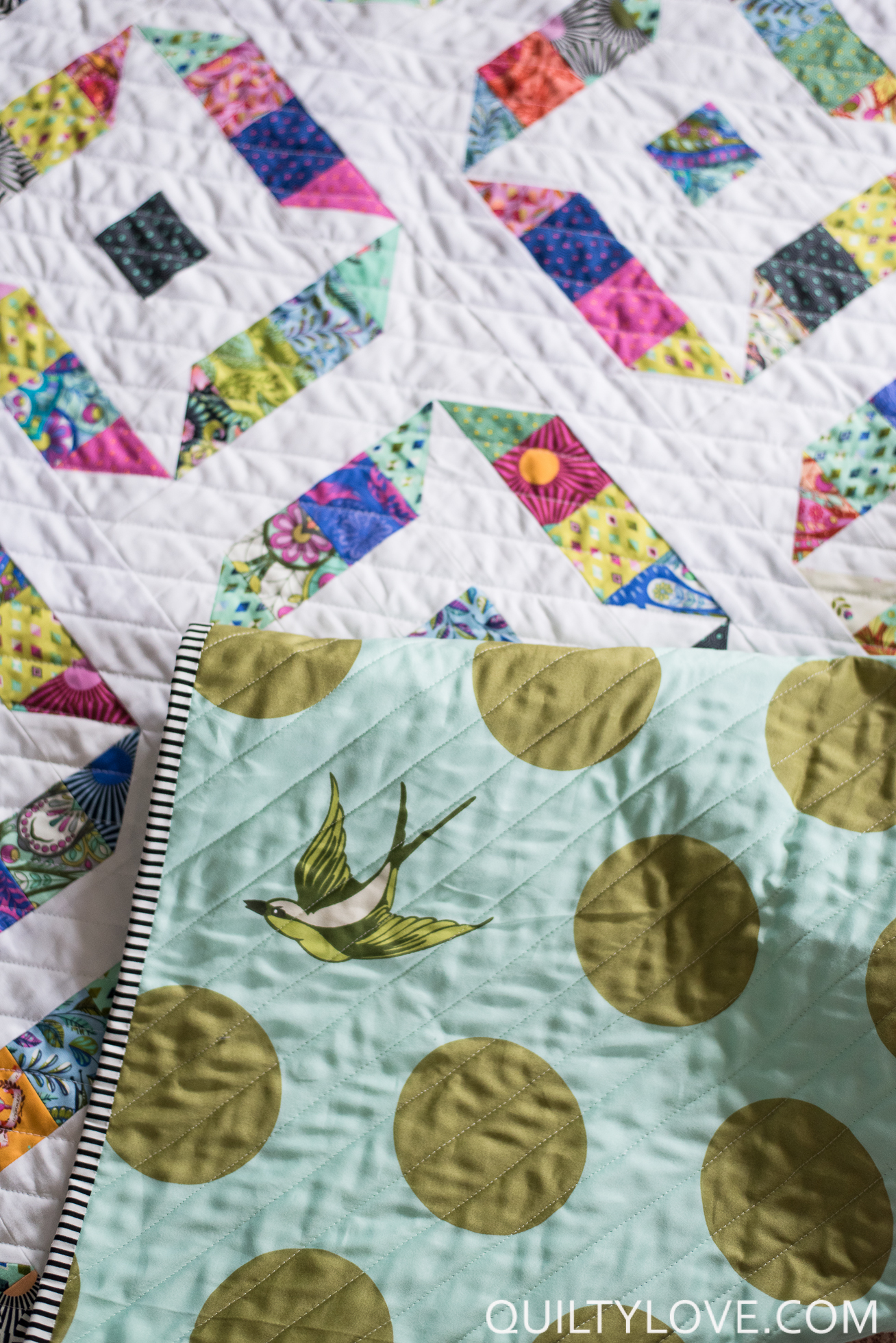 Friendly Stars quilt is backed in this Free Fall wide backing by Tula Pink.   This is the softest fabric ever!   It reminded me of the soft, drapey silkiness of the Target sheets I've used as backings in the past.   It's definitely a backing I'll be using again.   Using a wide backing is the best because there is no cutting or piecing!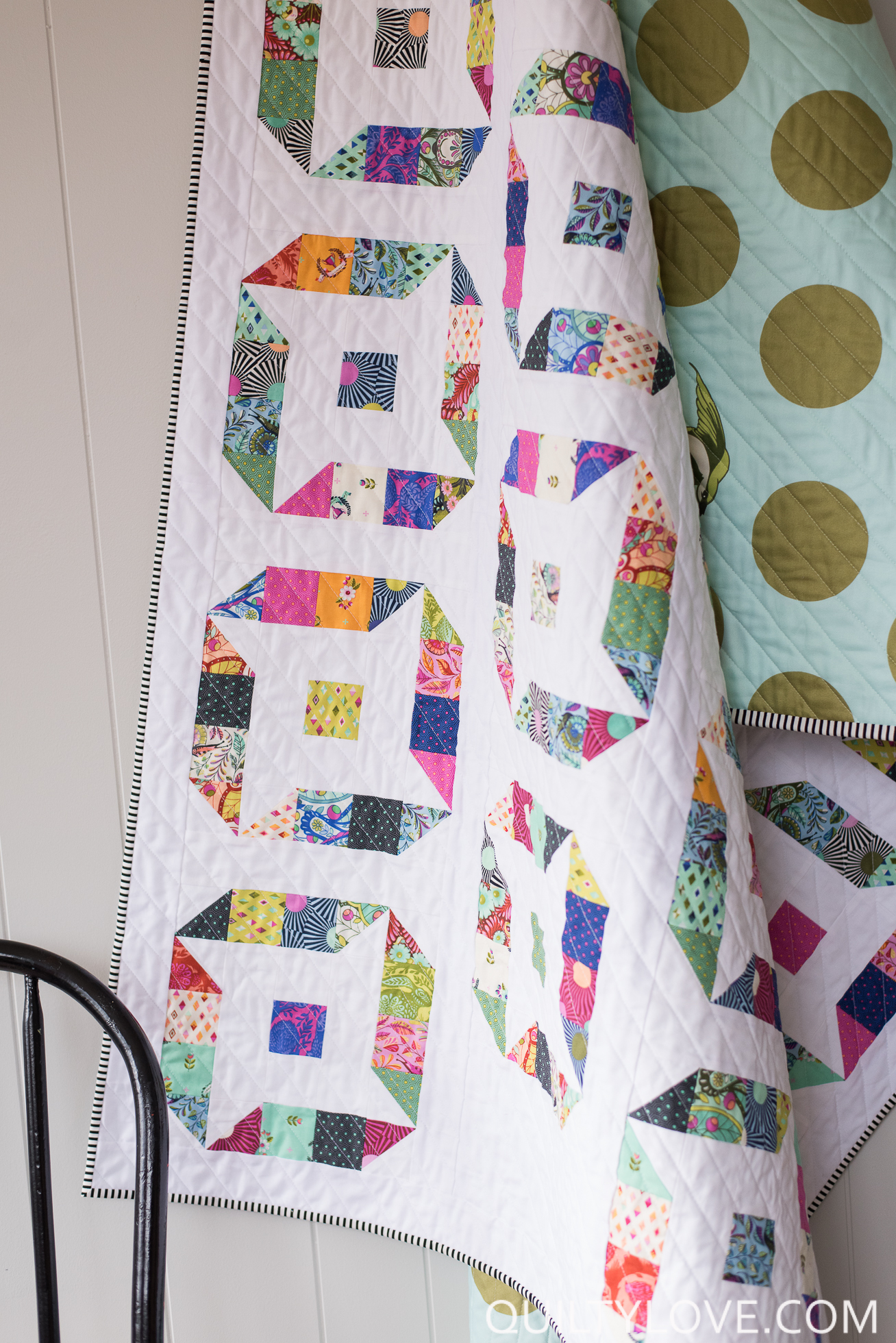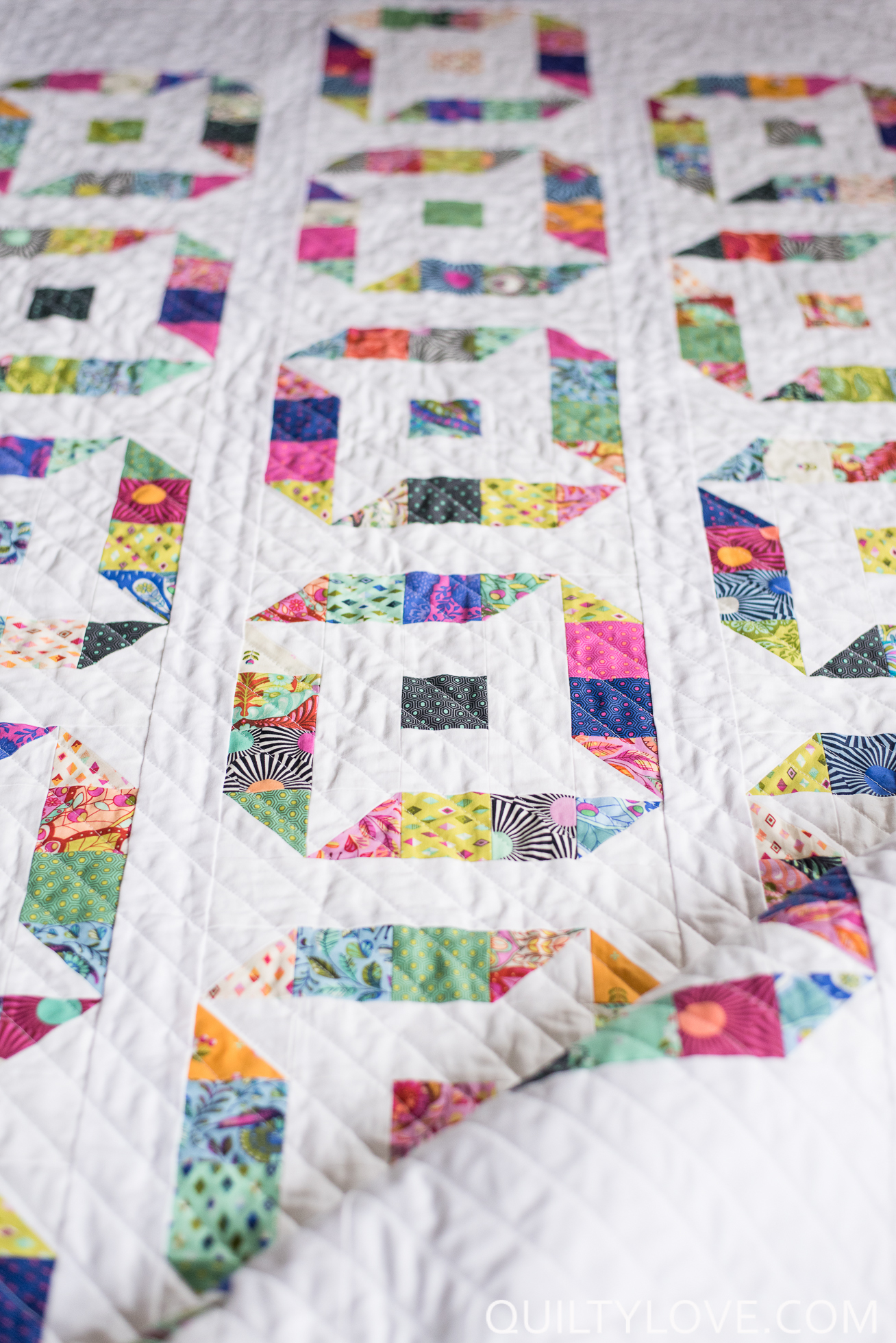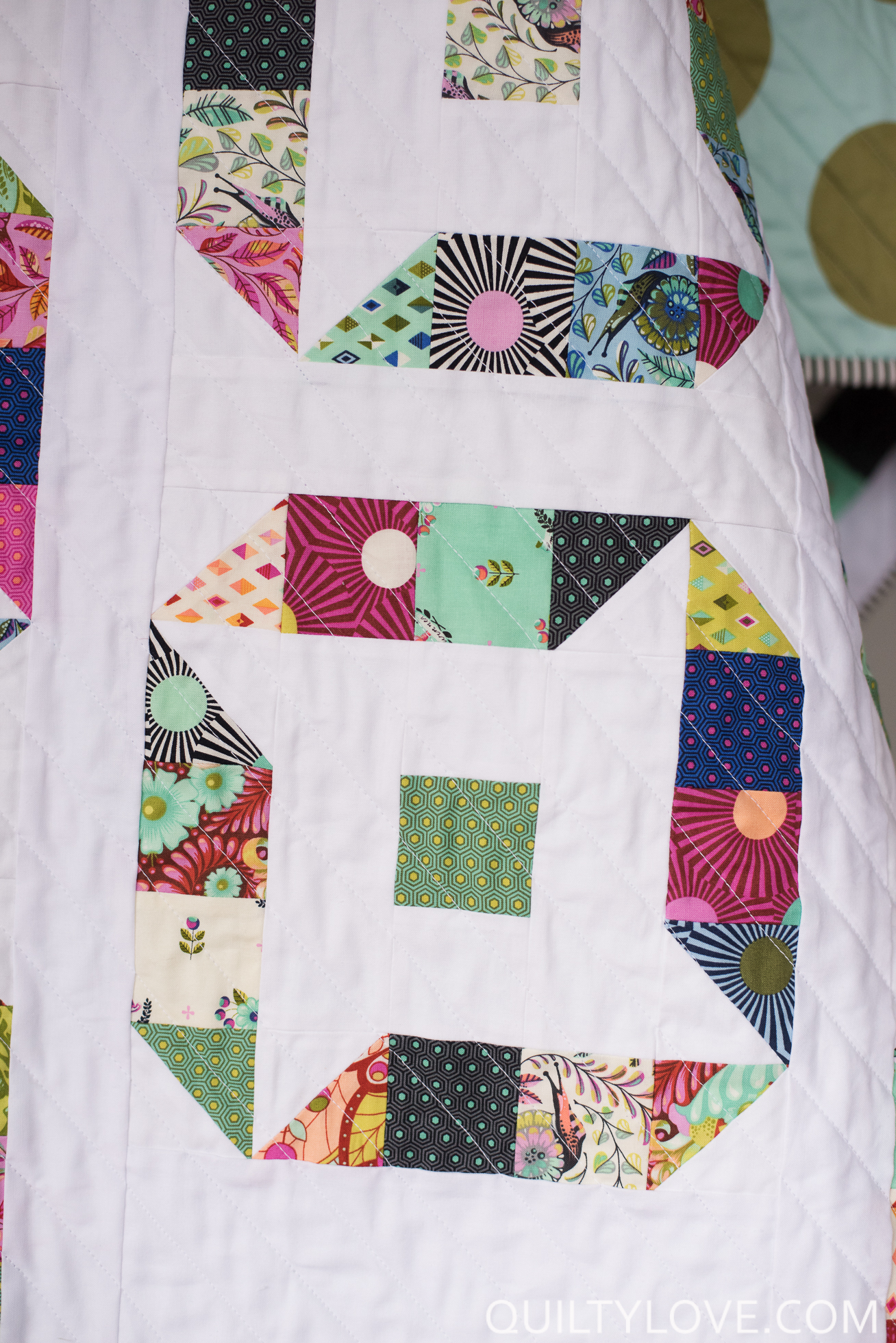 This Tula Pink Friendly Stars quilt is straight line quilted with one inch diagonal lines using a walking foot.   I used the Hera Marker to mark the lines before quilting.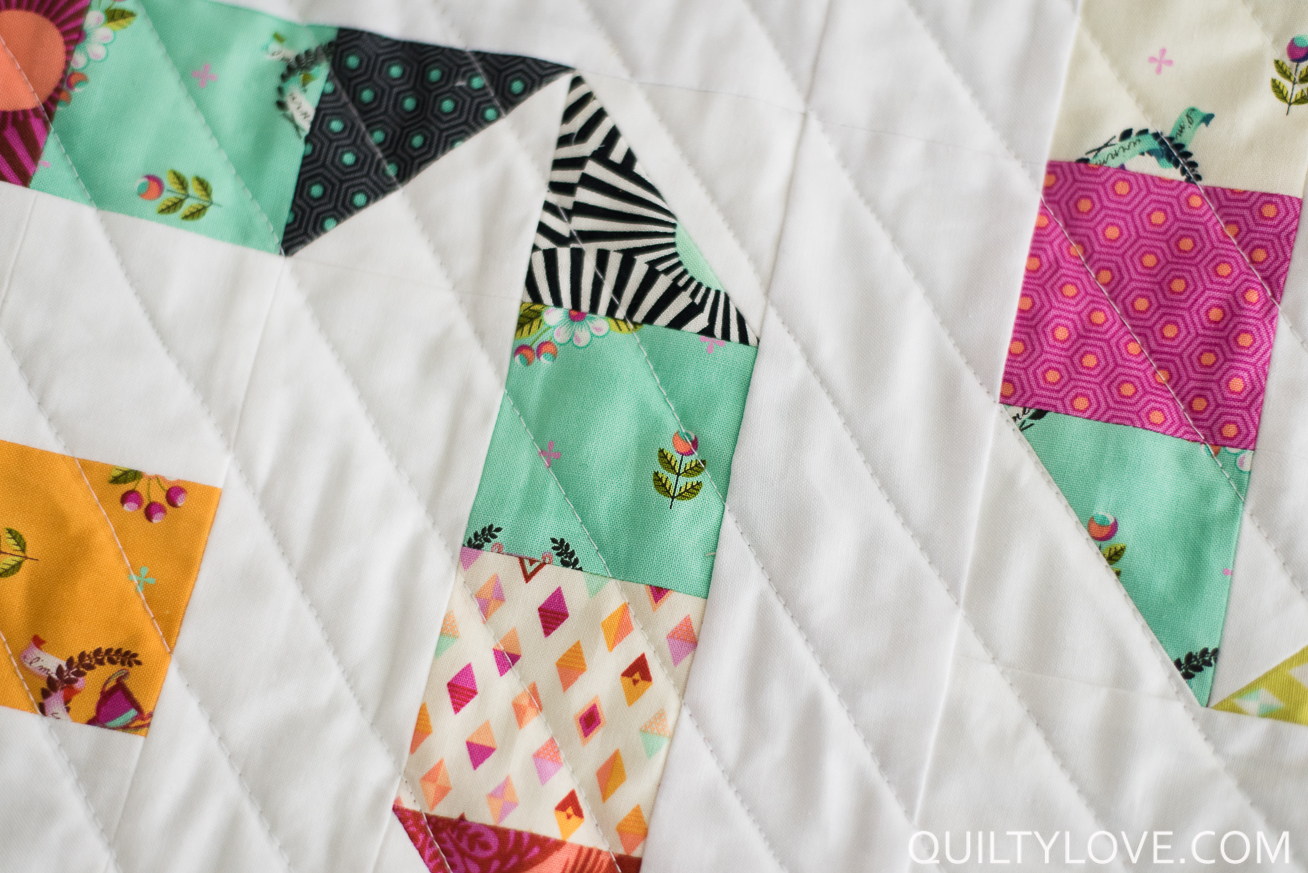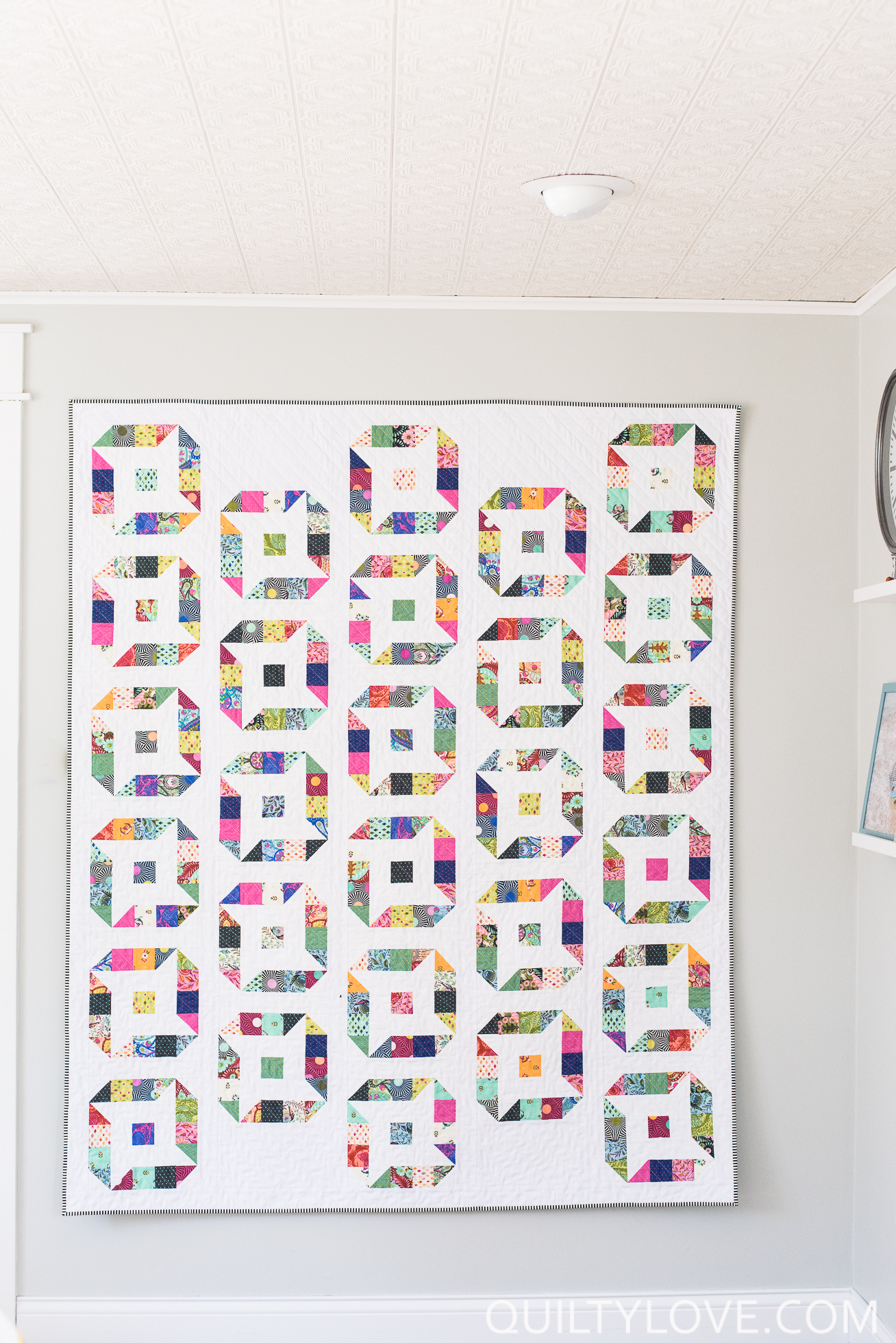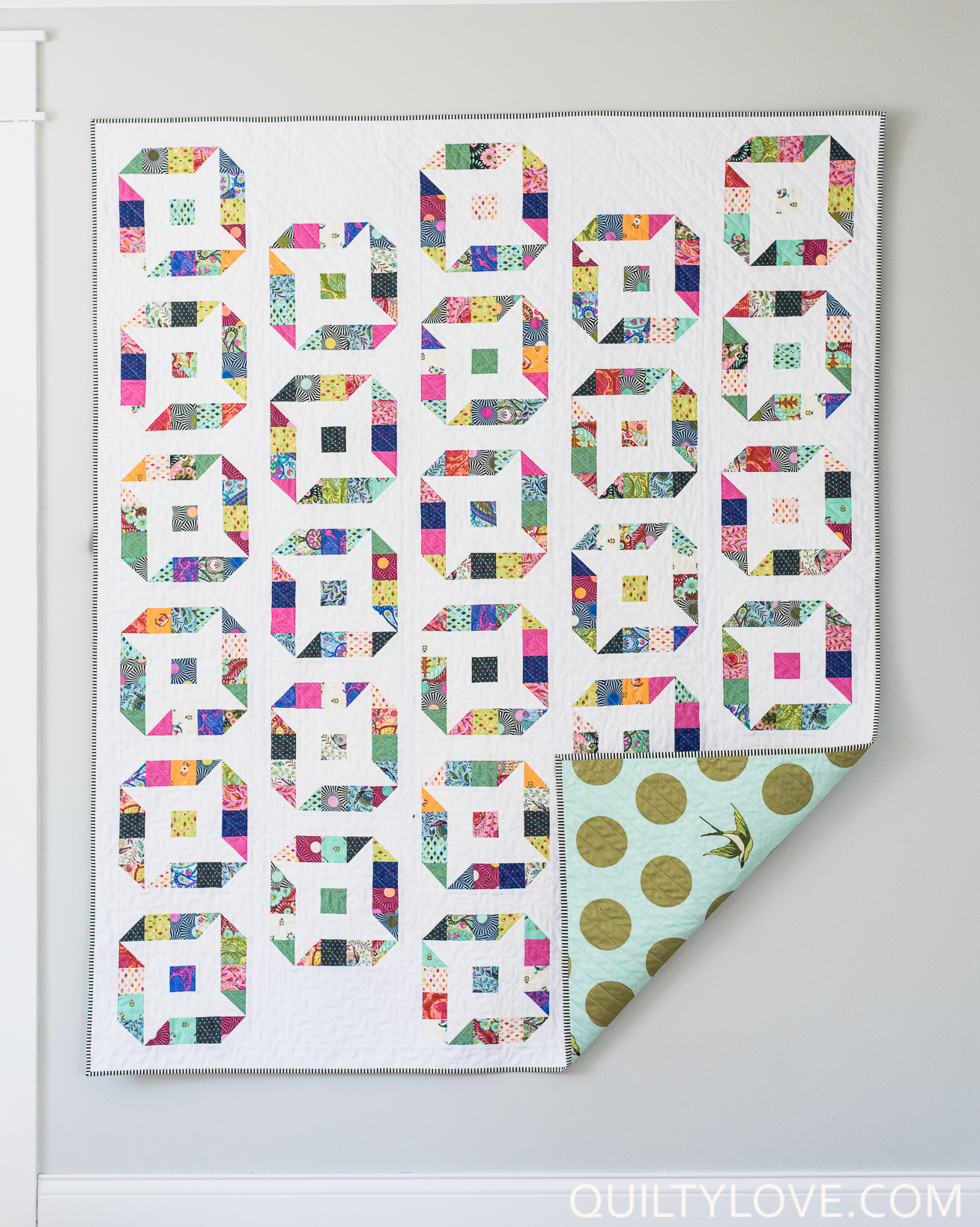 If you are on Instagram be sure to use the hashtag #friendlystarsquilt to share your progress!    I would love to see it!
Fabrics:
Slow and Steady by Tula Pink for Free Spirit Fabrics
White:   Robert Kaufman Kona in White
Backing:   Tula Pink Freefall – best fabric ever!!
Binding:   Timeless Treasures stripe
Batting:   Warm and White
Pick up your copy of Friendly Stars in the Quilty Love Pattern Shop!