Ombre Gems Quilt Along – Week 7
Welcome to Week 7!
This week we are back to 6 blocks!   Do you see I gave you a little break the last two weeks…? 😉
We will actually finish up our blocks in the next 3 weeks and assemble our quilt tops on the last week.  I don't know about you but I'm getting excited for this colorful quilt to be done!
I had my blocks up on the wall this weekend to see how they are coming together.   I've decided to make a few changes by taking out some of the darker blocks.  I want to keep it light and bright.
I'm liking it better already even though that means making a few extra blocks!  I'm using a fat quarter bundle and should be able to get what I need from it.   Otherwise I'll be digging into my ombre stash 😉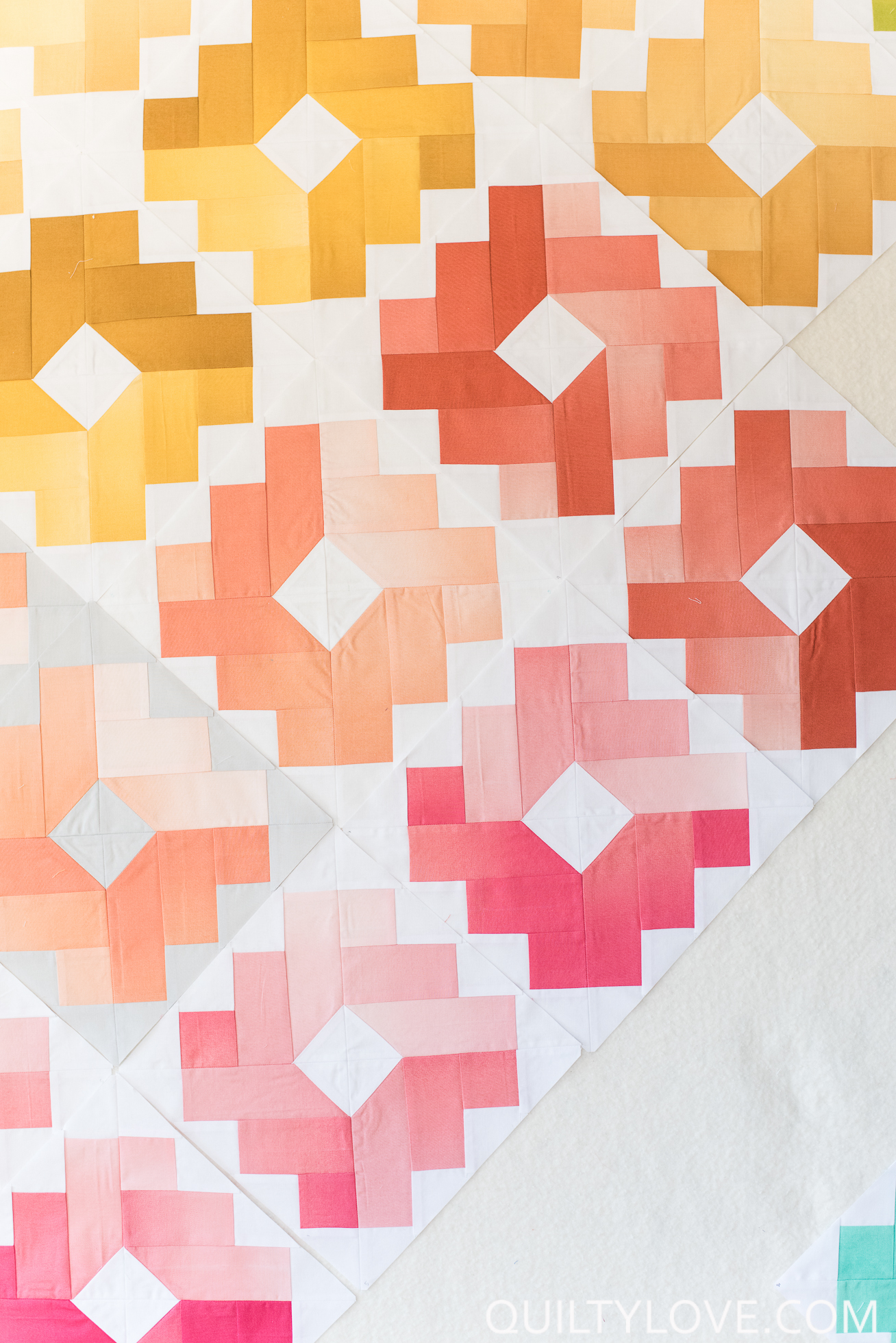 ---
Week 7 / 10
This week we will:
These can be either all full size blocks some full blocks and some full blocks and some half blocks.
---
Be sure to browse through the hashtag and show some love 🙂
Grab a copy of the Ombre Gems Quilt pattern and join along!
---
Ombre Gems Official Post
Ombre Gems Week One
Ombre Gems Week Two
Ombre Gems Week Three
Ombre Gems Week Four
Ombre Gems Week Five
Ombre Gems Week Six
Ombre Gems Week Seven
Ombre Gems Week Eight
Ombre Gems Week Nine
Ombre Gems Week Ten
[optin-cat id="1731″]