Red Scrappy Swiss Plus Quilt
I just took a quick inventory around my house and counted at least 12 quilts that still need to be blogged!  Now that my busy summer season is winding down I have a lot more time for things like blogging and quilting!   I'm pretty excited to be sewing again and I've missed it so much.   I spent the weekend finishing a few quilts and was reminded just how much I love doing this.   Having such a tangible beautiful product at the end of all of your hard work is so satisfying.
Today I'm sharing my scrappy swiss quilt.   I used Thimble blossoms Swiss Quilt Pattern.   I'm really not such a fan of red but I loved this quilt when Camille released it and I thought it would be the perfect way to use up some of the reds in my stash since they really aren't getting used any other way.
This swiss quilt goes together very quickly and is a chain piecing dream 🙂   Chain piecing is when you continue to feed the fabric into the machine without cutting the threads or lifting the presser foot.   You can see the pile of fabric pieces accumulating behind my machine.   Once all of the pieces are sewn through, cut the threads.   (I use the thread cutter on the side of my machine which is super fast and convenient.)
I quilted this one using my very favorite zig zag stitch.  Find the zig zag walking foot quilting tutorial here.   It's pretty much my go to quilting method because the end result looks like you spent a lot more effort than you did 😉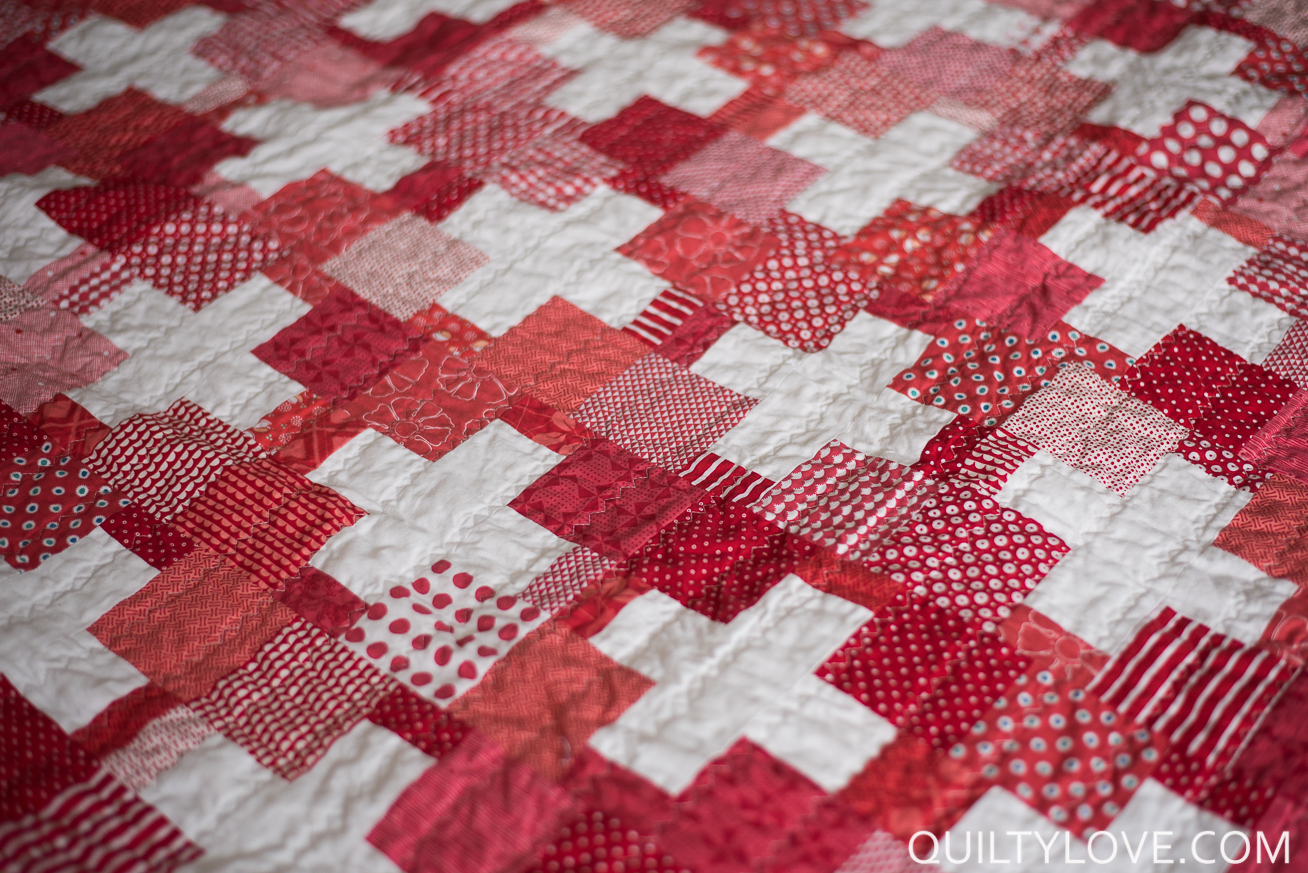 I used a simple black and white plus fabric for the backing.   Again, kept the backing neutral when the front was so busy.   Backing is Art Gallery Wonderland by Katarina Roccella.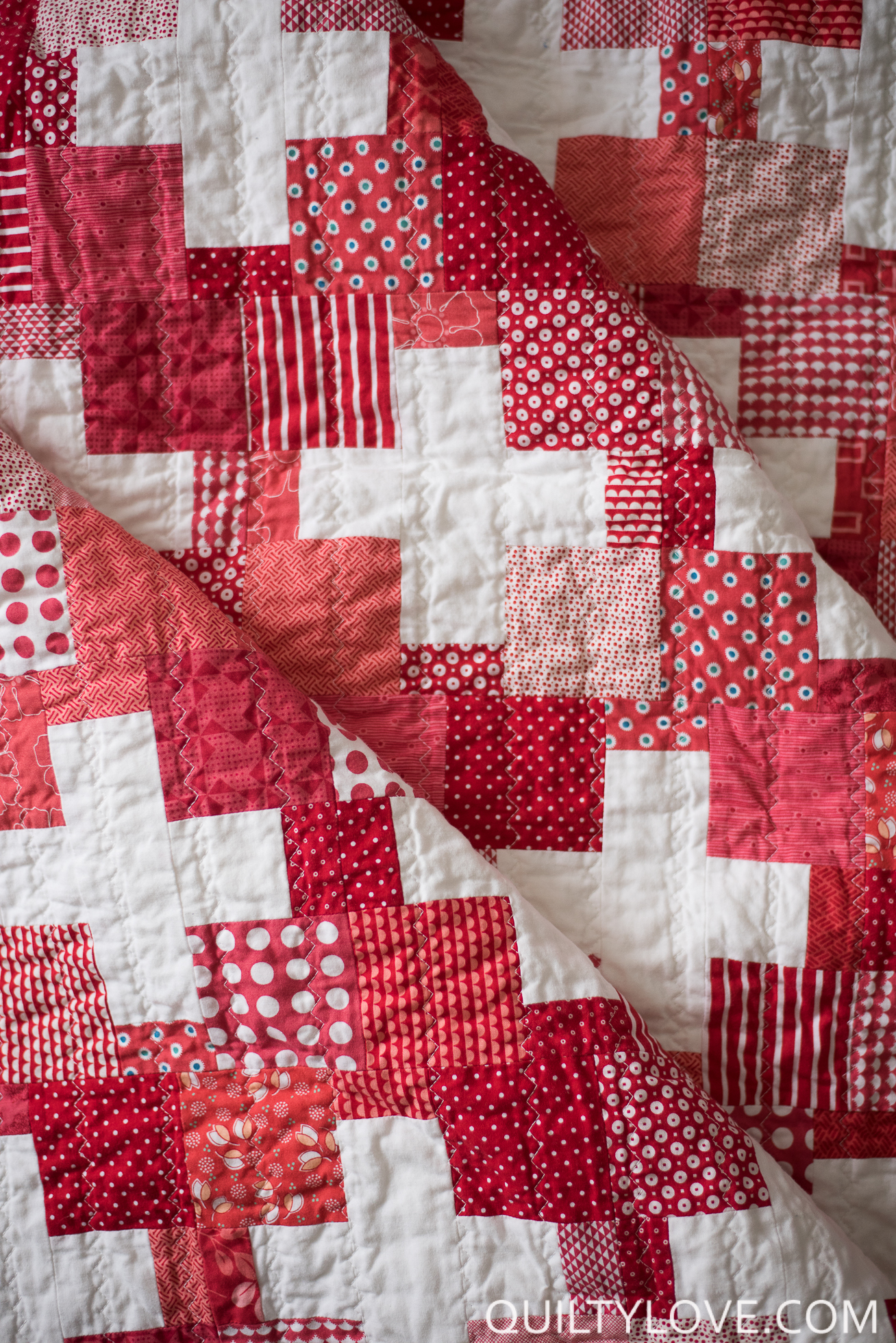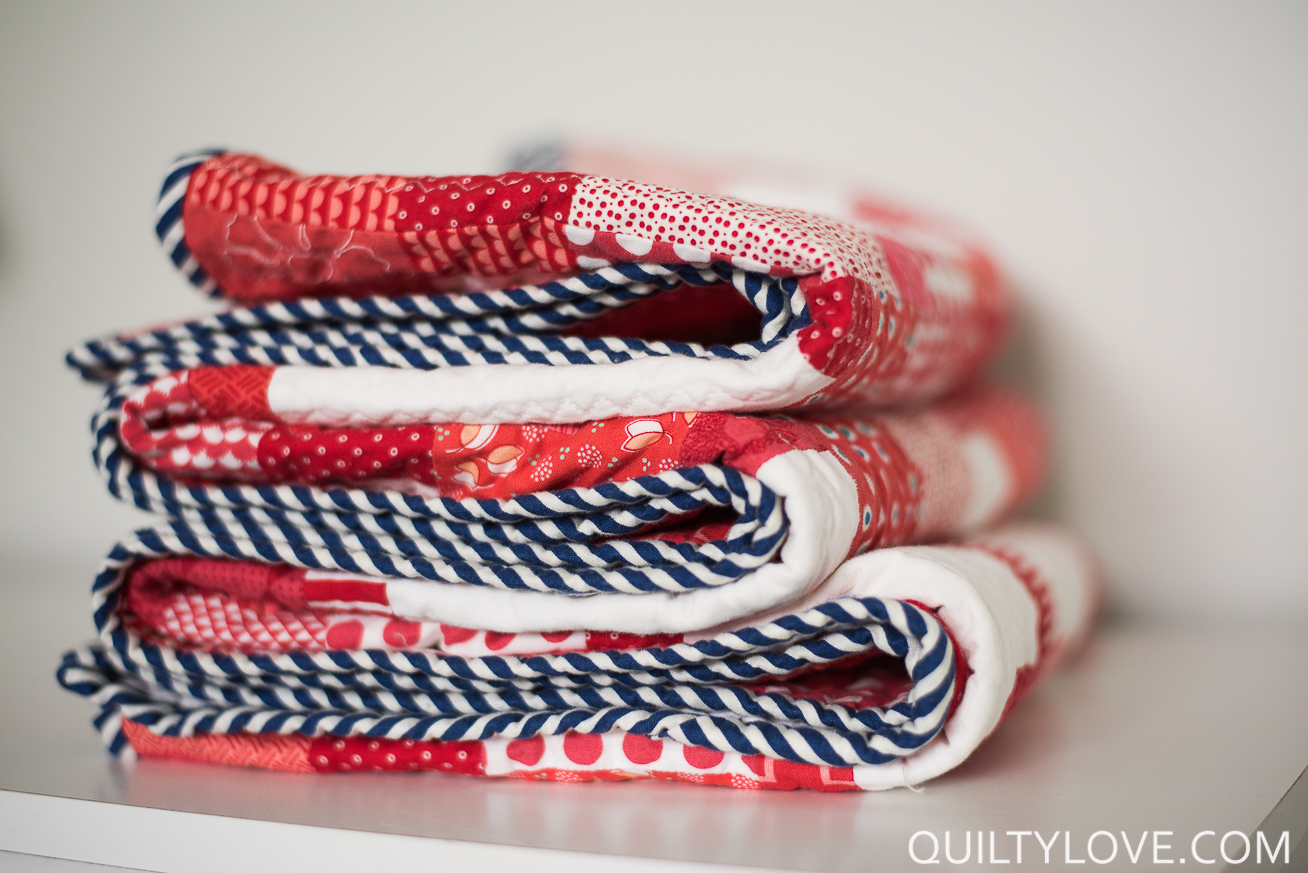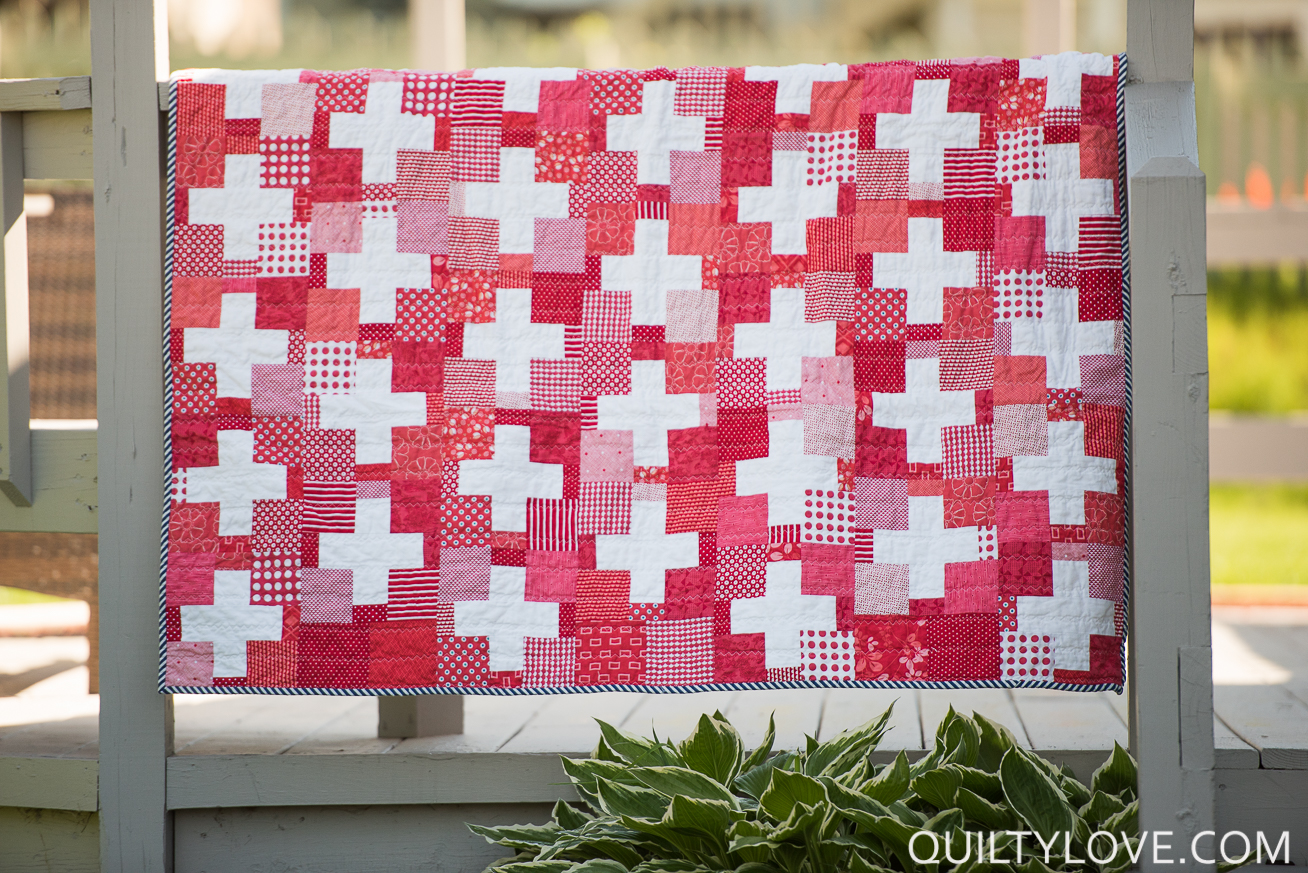 Fabrics used are an assortment of Bonnie and Camille,  Lelle Boutique, Cluck cluck Sew and a few others mixed in.
**This post contains affiliate links.   If you click on the links and purchase through them, I will receive a small commission.  This does not increase or effect your pricing.