Flying – a scrappy flying geese baby quilt
Today I'm sharing this scrappy flying geese baby quilt :). Flying is now available in the Quilty Love pattern shop.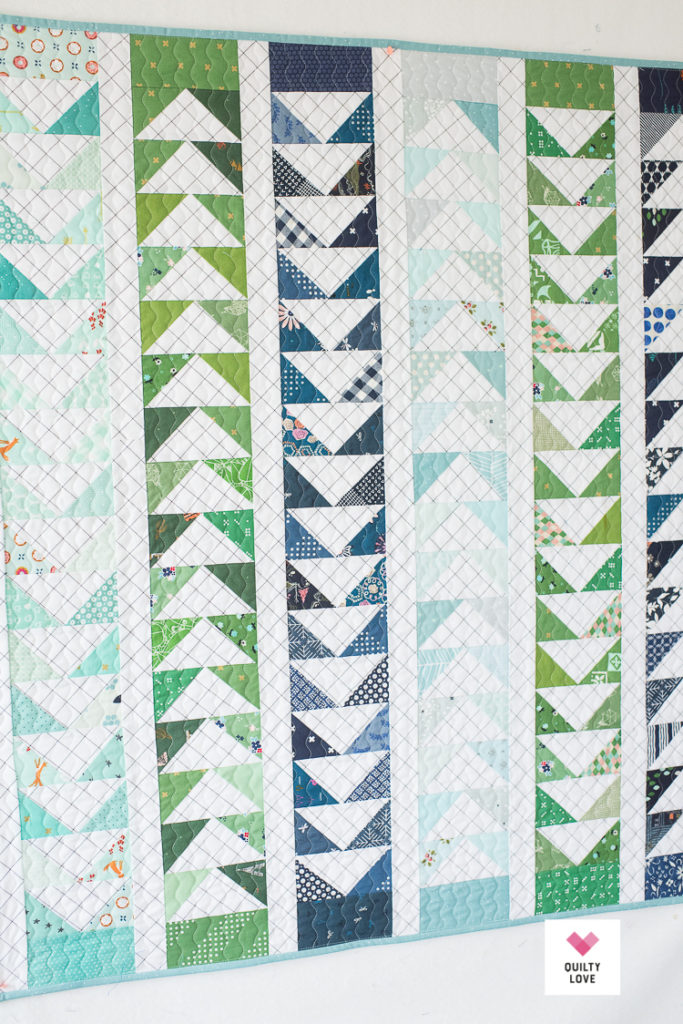 Scrappy friendly quilt pattern
The latest Quilty Love pattern is scrappy friendly! You guys have been loving the scrap quilts lately and so have I. I couldn't wait to make this flying geese quilt up using just scraps.
Flying works well with prints, solids and scraps. For this baby quilt I wanted to stick with greens, aquas and blues and repeated the columns in these colors. The background came from some leftover backing pieces in my stash. I love when you can use up those odds and ends fabric pieces like this.
Flying quilt pattern
Flying is a simple quick and easy flying geese quilt pattern.
The pattern includes instructions for a crib size, throw size, twin size and queen size. The layout stays the same and the flying geese get larger with each quilt size. The flying geese in the crib size are much smaller than the flying geese in the queen size.
Choose six different prints or colors for your quilt (seven for the twin size). This quilt pattern will work well with six of your favorite prints, solids or your scraps.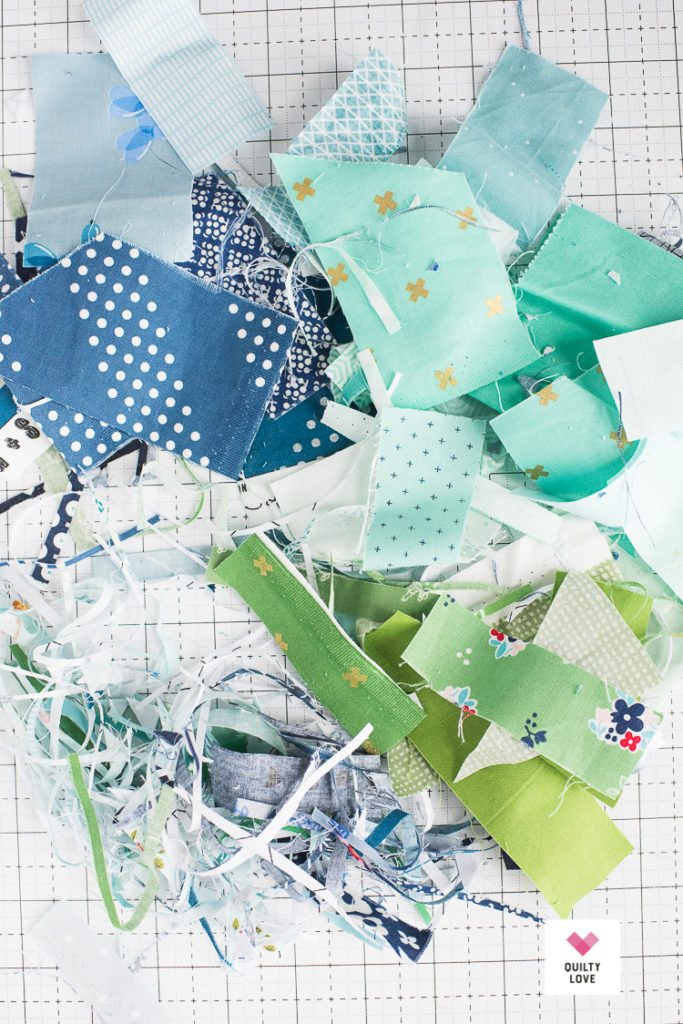 This baby quilt is a little more gender neutral with the greens, aquas and blues. Instead of using six different colors from my scrap bins, I used three and repeated each column.
The background fabric is an older Carolyn Friedlander print that is out of print. It was the remnants of a widleback from my stash.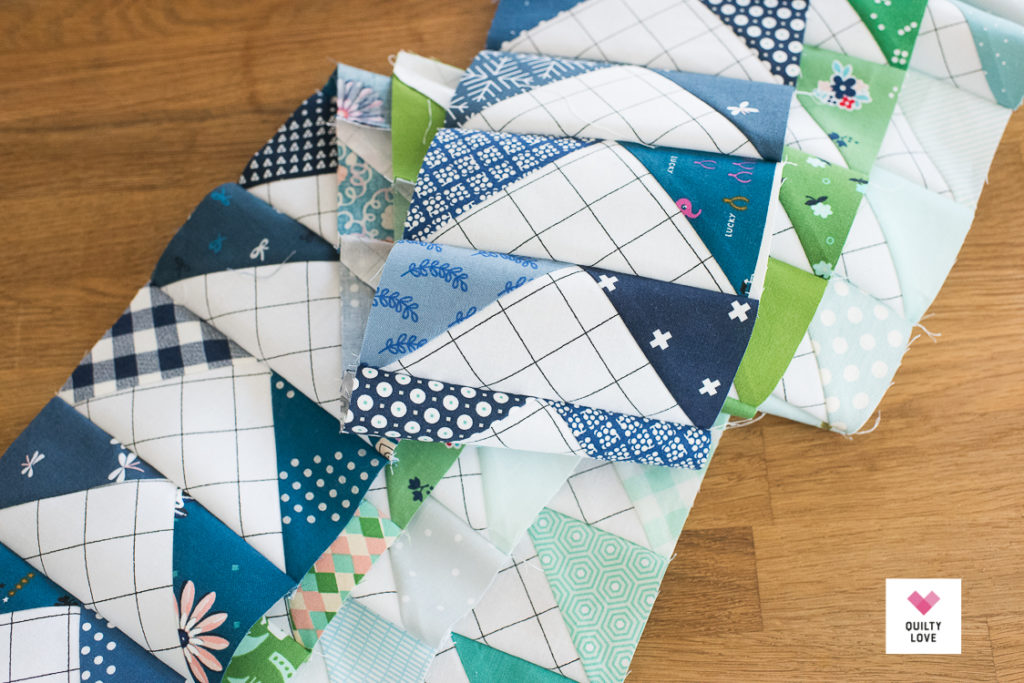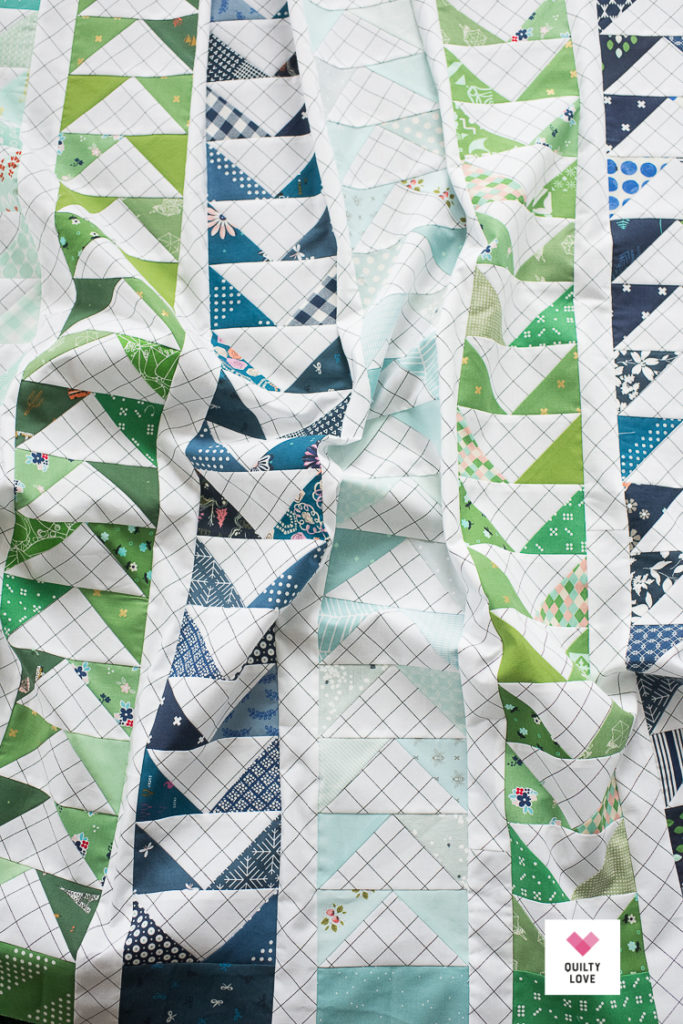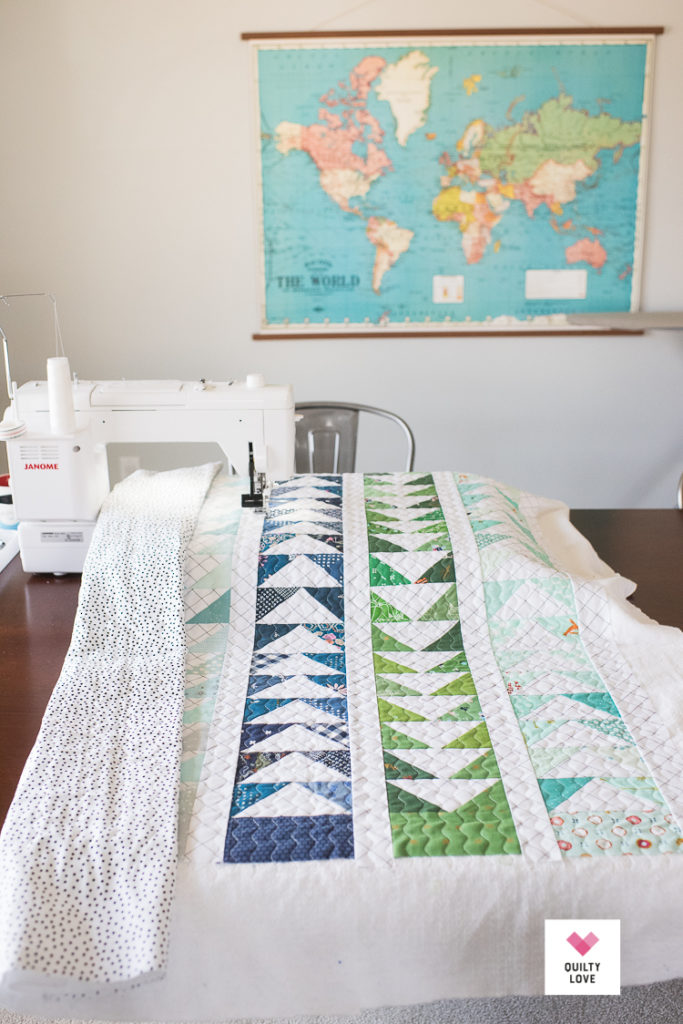 Wavy stitch quilting
This baby sized Flying quilt is quilted using the wavy stitch on my Janome sewing machine. I use this quilting stitch more times than not lately but I still love it so much! It's basically just quilting straight lines using a walking foot and the machine makes the waves.
The quilting lines on this flying geese quilt are spaced at 3/4in. I use a stitch length of 3 and a width of 7 to achieve this look.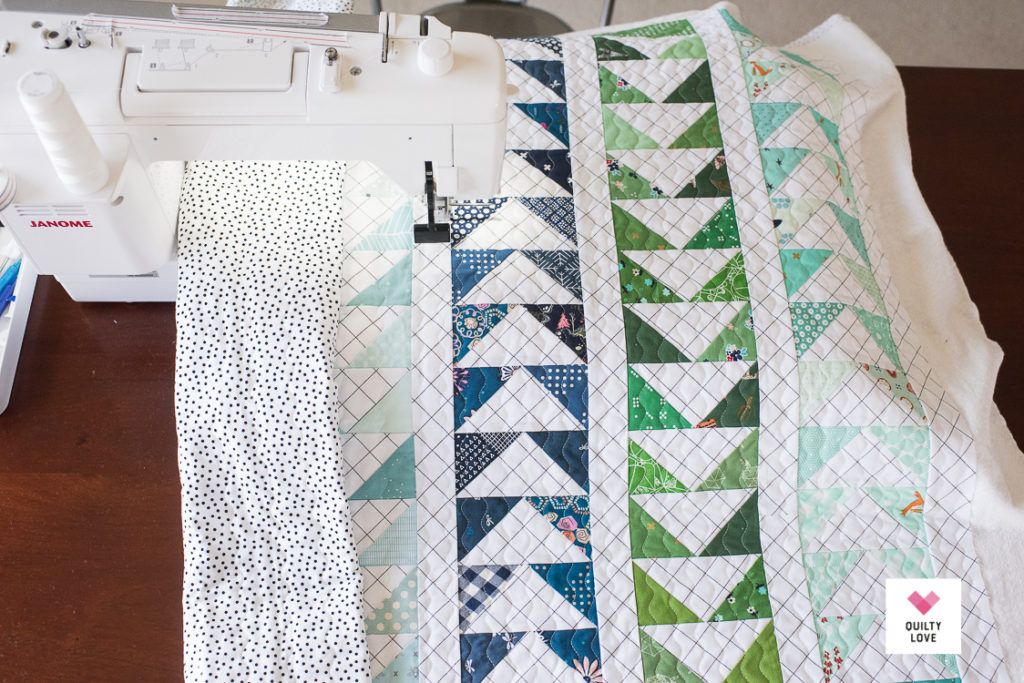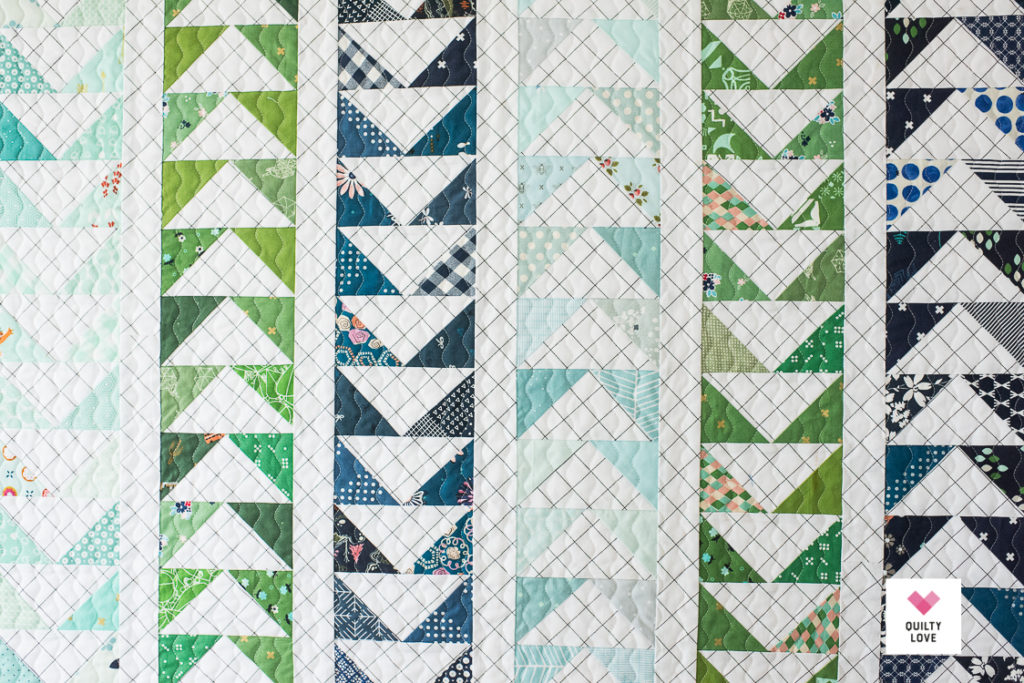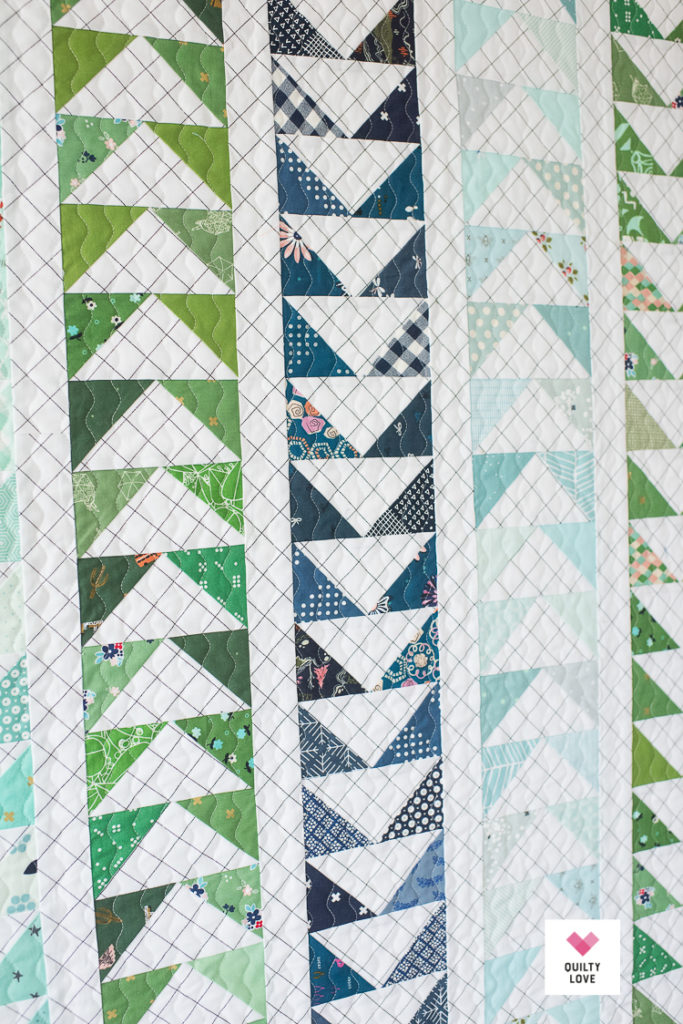 Stash quilt
This quilt was made entirely from my stash and there is nothing more satisfying than that! The colors are from the scrap bins and the background and the backing are from my stash. The background is an older Carolyn Friedlander print and I believe the backing is from Ann Kelle.
Even the batting was pieced together from miscellaneous pieces I had left over from other quilts. Baby quilts are the perfect way to use up those odd shaped batting pieces you get left with.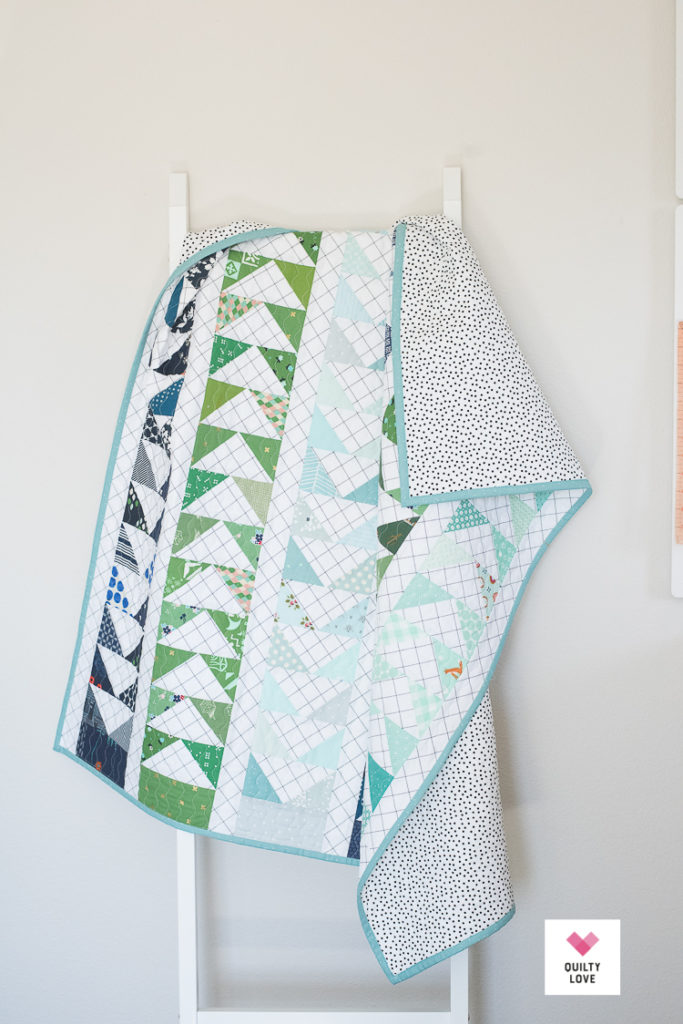 Polka dot backing
Im pretty sure the polka dot backing on this baby quilt is an Anne Kelle print. It's probably out of print because I'm not finding it online. I was pumped to find a big enough piece in my stash and love how clean and modern it keeps this baby quilt.
Aqua binding
The binding is an older Cotton and Steel basic in aqua.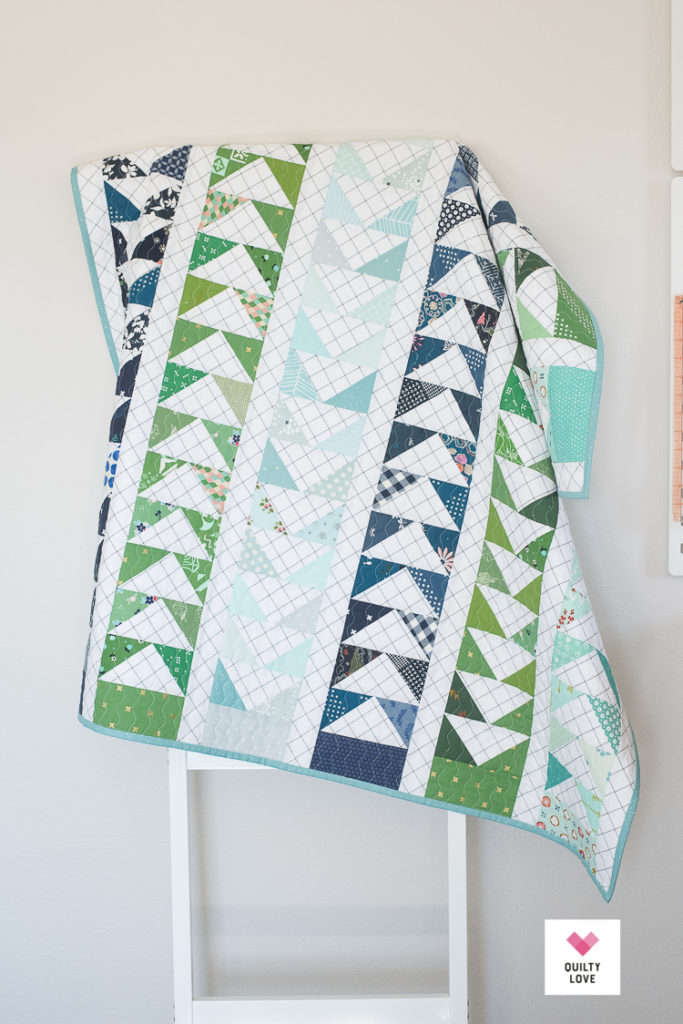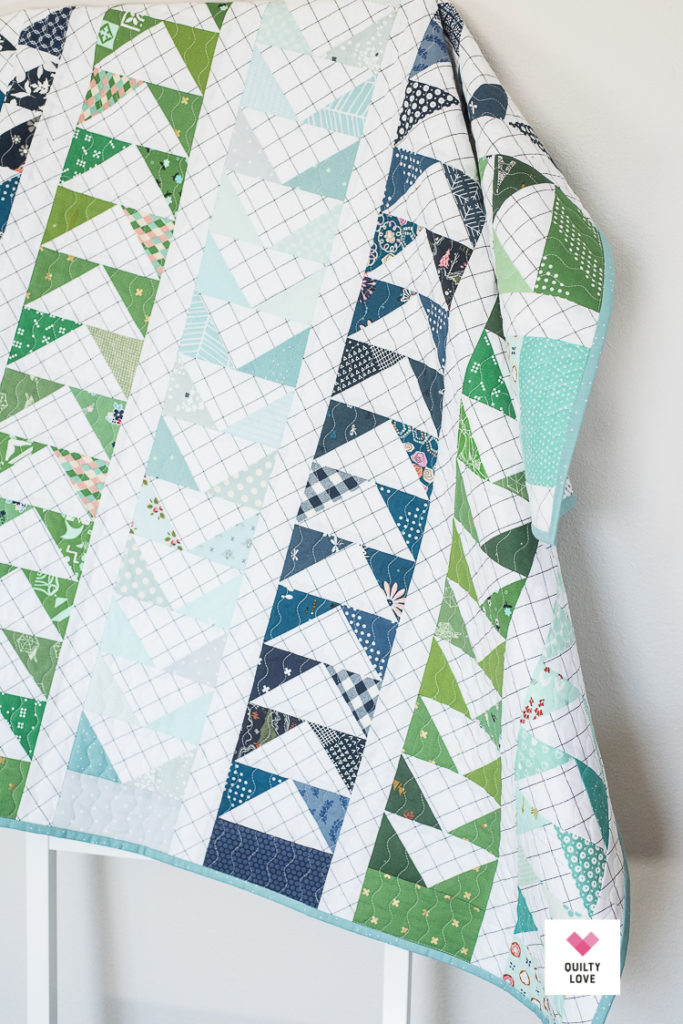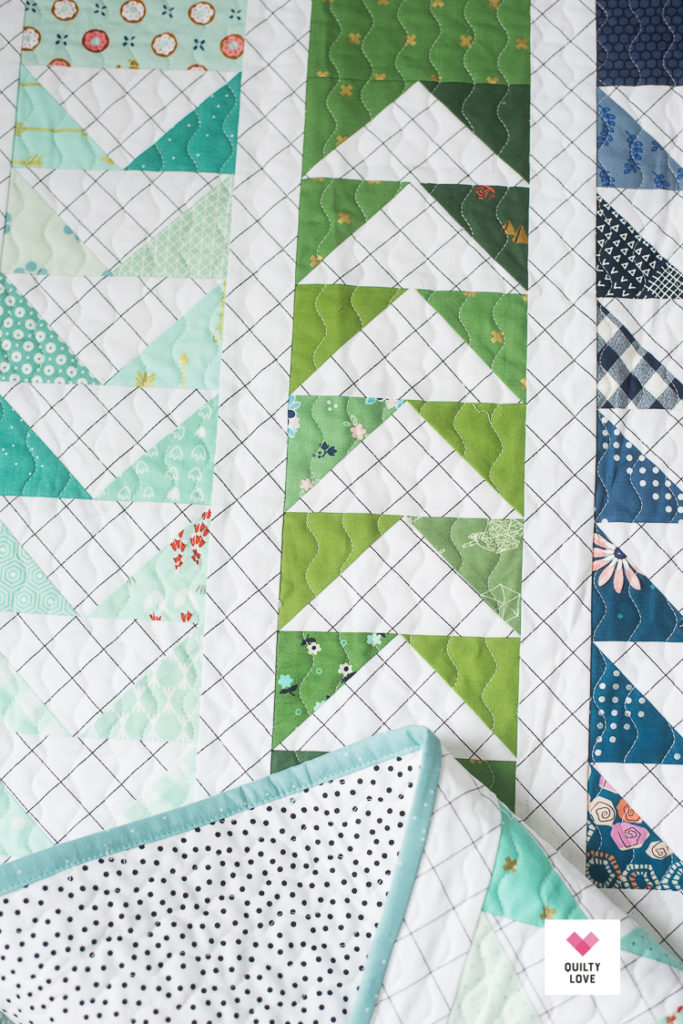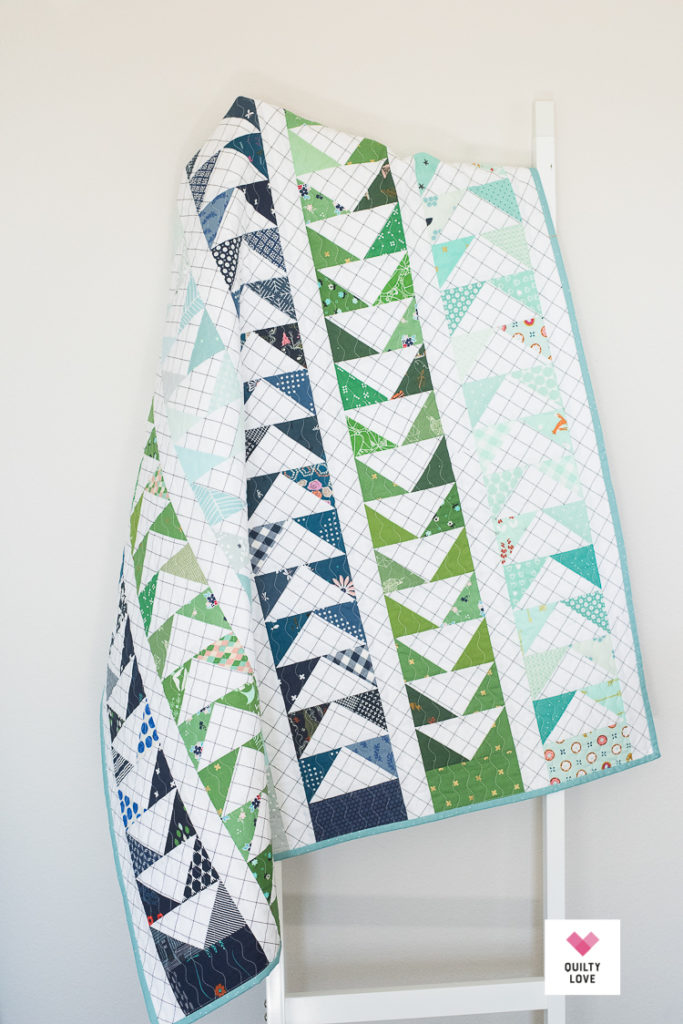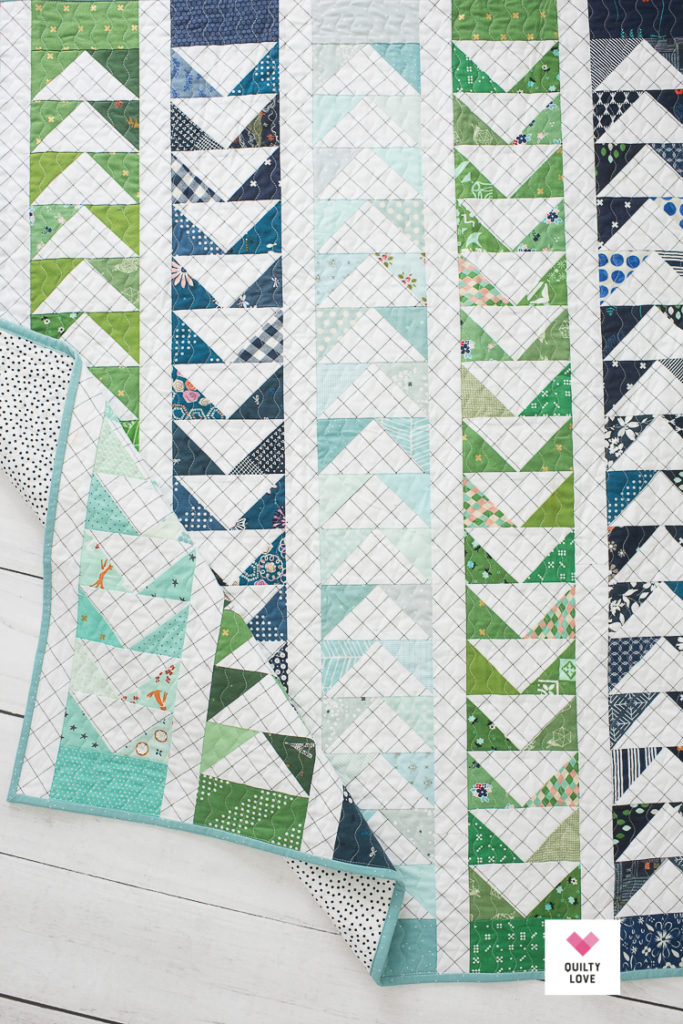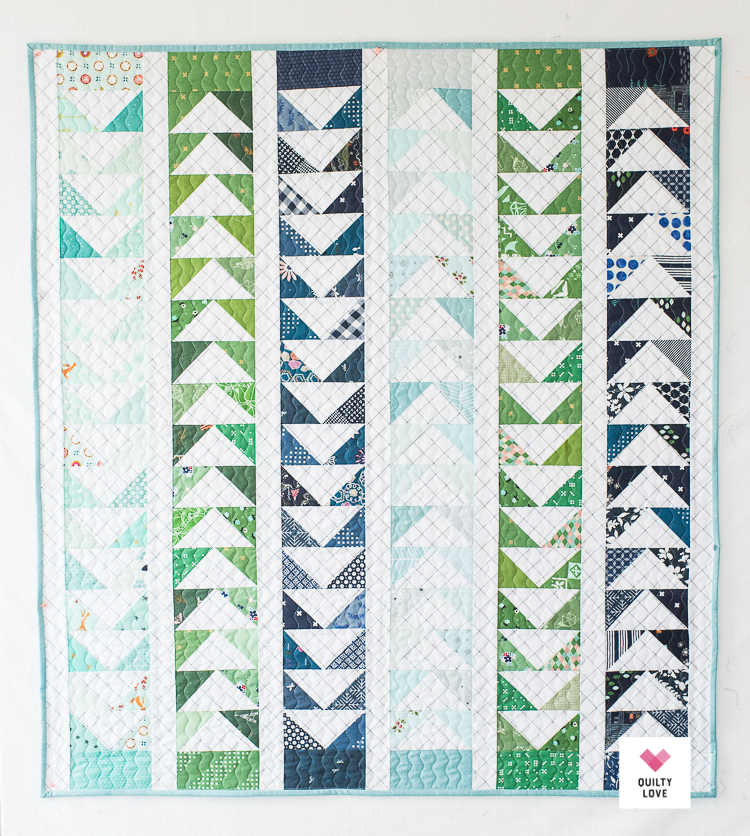 Flying is available in the Quilty Love shop as a PDF instant download or a printed booklet.
Materials:
Various prints from my scrap stash
Background: Carolyn Friedlander
Backing: Ann Kelle
Binding: Cotton and Steel
Batting: Warm and White
Spray basted using 505
Pieced and quilted on a Janome MC6700P