Star Fall Quilt – A scrappy star baby quilt
Today I'm sharing this colorful scrappy star baby quilt! This may be a new favorite quilt…ha.
Star Fall is now available in the Quilty Love pattern shop.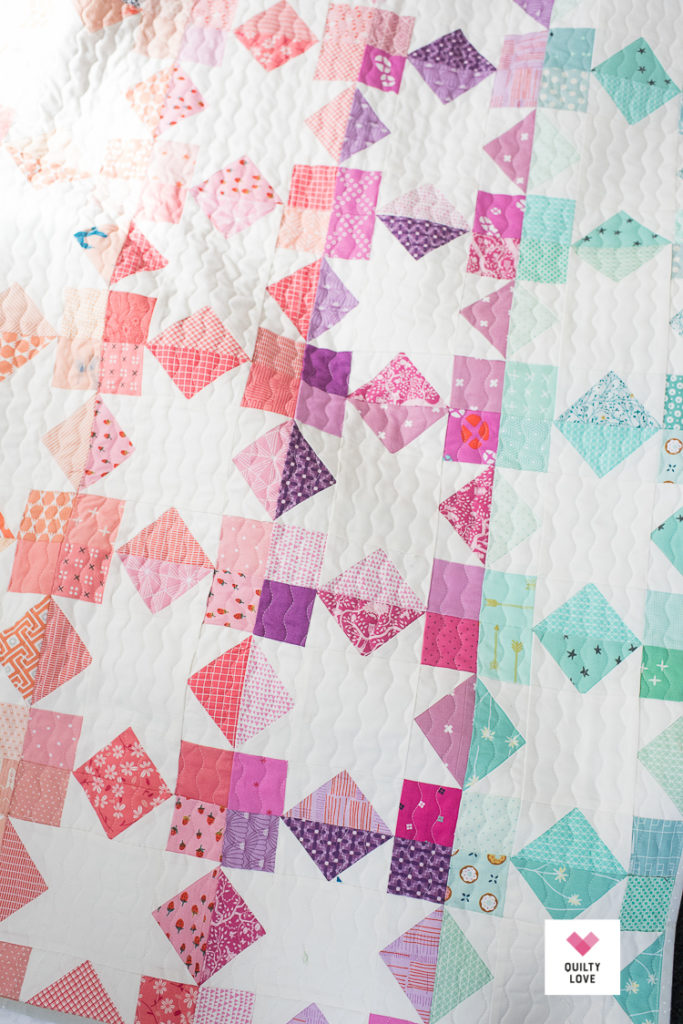 Scrappy friendly quilt pattern
Star Fall is a scrappy friendly quilt pattern! I've been trying to keep scraps in mind with the latest Quilty Love patterns because you quilters love them! And for good reason, they are so satisfying to make. There really is nothing more satisfying that using up all of the scraps left behind from other quilt projects.
For the scrappy version of Star Fall, choose 5 different colored scraps (or less if you want to repeat colors) and cut your pieces from those.
Quilting scraps organization
It's super helpful to sort and organize your scraps by color so they are easy to use for future quilts. I found these handy open wooden stacking bins from Target for my scrap stash.
I have 9 of these bins for 9 different colors:
Reds, Oranges, Yellows, Greens, Blues, Aquas, Purples, Blacks/Greys, and low volume.
They fit perfectly under the Ikea island in my quilting studio.
Ever since I took the time to sort my scraps by color and keep them accessible like this, I have been using them so much more! They are so inspiring when I see them out like this every day and I definitely get the urge to use them often.
But back to this colorful scrappy star quilt….
Scrappy star baby quilt
This Star Fall quilt is a baby size quilt. The star block in this quilt gets larger with each size up of the quilt so the crib size block is smaller than the throw size block. Since the crib sizes block is the smallest it uses the smallest size pieces which made it a good option for a scrappy quilt.
You might need to dig into your fabric stash a little for the throw size blocks if your scrap pieces are on the smaller side.
Rainbow quilt
I tried to be very selective with the scrap colors I pulled for this scrappy star baby quilt. I stuck with the same bright pinks, similar purples, aquas, etc… The end result makes for the happiest quilt that looks just like Spring 🙂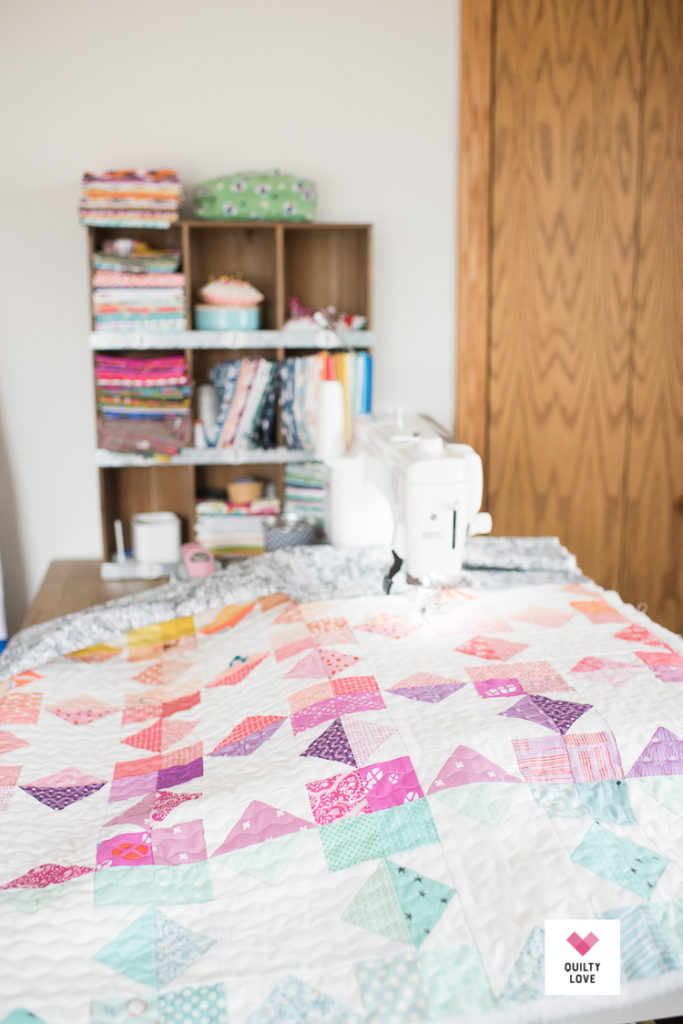 Wavy stitch quilting
Like most quilts that I quilt myself, this Star Fall is quilted using the wavy stitch on my Janome. The lines are spaced at one inch apart. I like to use a stitch length of 3 and a width of 6 or 7.
This wavy stitch provides such beautiful texture to quilts.
This scrappy Star Fall quilt was so much fun to photograph since it's so fun and colorful. Star Fall is finished off with a light neutral grey binding and a black and white backing from my stash.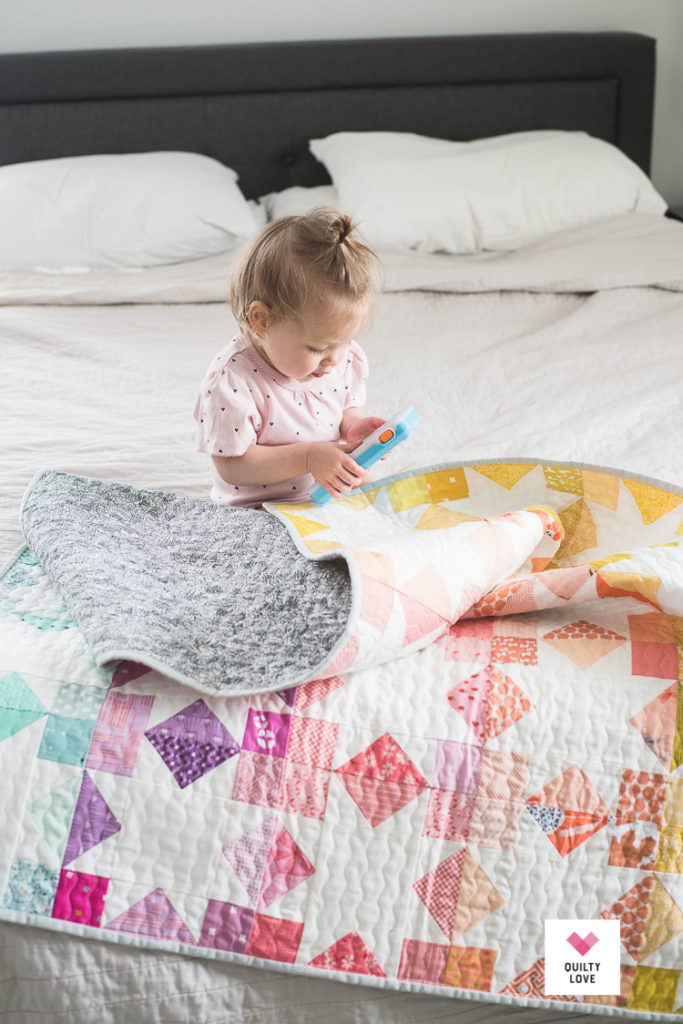 Scrappy quilts are the best because its a chance to use favorite fabrics from previous quilt projects. There are so many happy prints and happy quilting memories in this quilt. 🙂
Star Fall is available in the Quilty Love pattern shop as a PDF instant download or a printed booklet.